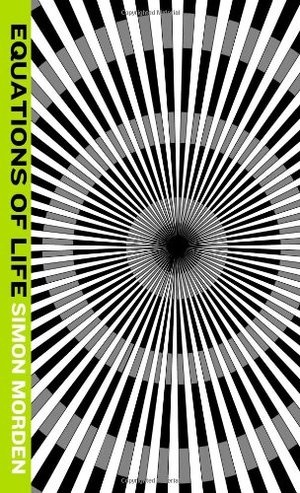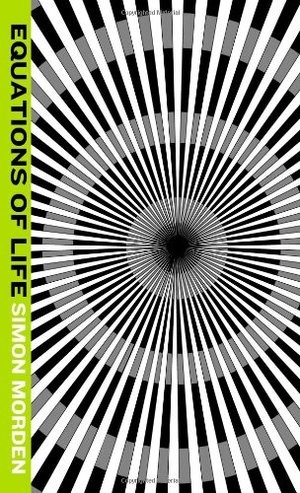 Title: Equations of Life
Author: Simon Morden
Publisher: Orbit
Release Date: April 1, 2011
In this first of three installments, we are introduced to Samuil Petrovitch, a smartass Russian physics genius with a shady past who accidentally puts himself in the middle of two warring crime syndicates in a post-nuclear Armageddon London. That could be the coolest sentence I've ever gotten to write and this book was one of the coolest I have read in a long time. I stumbled across this on Amazon, thought the book's description sounded something like The Bourne Identity meets post-apoc cyber/bio punk and was sold. It did not in any way disappoint!
I was actually a bit surprised; I had expected it to be a bit… much? Over the top, not believable… a fun ride but nothing serious or memorable and I was wrong on the last two counts. It certainly was a fun and fast ride. The book took me a total of two days to finish (if I wasn't a working puke I could have finished it in a day, but someone has to pay the bills). I seriously didn't want to put it down though. I have to admit, I can be a bit of a speed reader, in that I will skip over entire paragraphs at a time if I feel they are going to be boring landscape description or overly detailed nonsense (I'm looking at you, Robert Jordan), but this is a book you CANNOT do that with. I found myself on numerous occasions (out of habit) doing this, only to be COMPLETELY lost. In one paragraph the whole direction of the story can change!
Also the characters are AMAZING (I know I'm doing the CAPS LOCK thing a bit more than usual, but really I am THAT excited about these books). You've got Petrovitch, who swears in Russian a lot and makes some pretty crappy "In Russia joke makes you" jokes; Madeline, the gun toting nun; Sonja, the daughter of the Japanese crime boss who is almost kidnapped in the beginning; Sorenson, the American businessman caught between a rock and a hard place, and so many more. I don't want to be spoileriffic — you really need to read this book, like right now. There is some cheesy dialogue, I'm not going to lie, but if you can get past that and find someone who can translate a little bit of Russian slang (which you can catch the gist of even if you don't) you're going to be so engrossed you're not even going to notice.
What starts out as essentially a gang war that our physicist walks right into turns into a fast paced battle against time as a mega computer backed AI takes over all of the machines in the city. The New Machine Jihad is coming, and the characters must figure out how to stop it. This is what science fiction should be about. If there is any flaw it is that I would have liked a little more world building. This is alternate history so I'd like to have a slightly better idea of what was going on in the "world at large," but frankly I'm not too disappointed because that's not really what Equations of Life is about. It's about the Metrozone, in what used to be London after religious fanatics tried to nuke the world into oblivion. It's about an AI that doesn't realize its full power. It's about what science fiction should be about.
Maybe it is because I had just gone on a Historical Fiction binge, or that I hadn't read a lot of science fiction lately, but this book was refreshing. Again, I didn't want to put it down. I stayed late on my lunch breaks and found excuses to read throughout the day where normally I wouldn't have been able to. I want to write more, but I don't want to spoil this one. If you really wanted a summary you can find it out there, but if you want to have fun reading, go out and find the book. Trust me, it will be worth it.