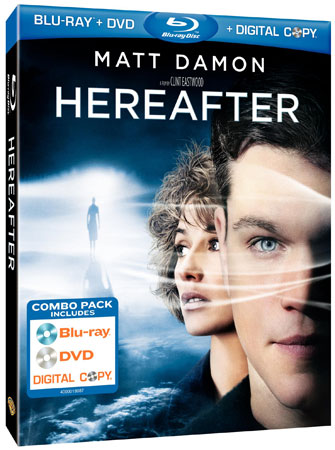 Back when Clint Eastwood was in front of the camera and telling people to make his day, no one would have guessed that forty years later he would be directing a contemplative and haunting drama about mortality and what waits beyond. Nevertheless, Hereafter is Eastwood's 2010 examination of life after death, and it's on Blu-ray this week.
Matt Damon stars as George Lonegan, a San Francisco factory worker with a dark and unwanted talent. When George was young he suffered from a childhood illness that left him with psychic abilities as a medium who could communicate with the dead. He pursued a career as a professional psychic but eventually abandoned it due to the emotional stresses inherent in connecting people with lost loved ones. His brother Billy (Jay Mohr) pushes George to resume his psychic career, but George resists, just wanting a normal life.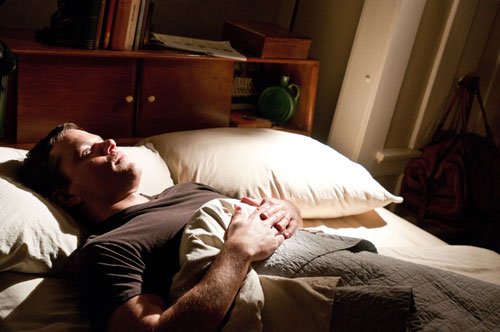 Thousands of miles away, French reporter Marie LeLay (Cécile de France) is in Thailand with her lover and producer Didier (Thierry Neuvic) when the 2004 tsunami ravages the shore. In scenes that seem terrifyingly current and poignant in light of the recent Japanese earthquake and tsunami, we see Marie overcome by the rushing water. Rescue workers barely save her life, but not before she has a near death experience that shows her a glimpse of what she believes is the afterlife. Didier convinces Marie to take a leave of absence to write a book after her ordeal.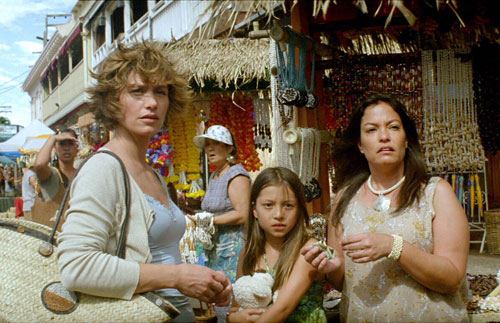 In still another part of the world, 12-year-old twins Marcus and Jason (Frankie and George McLaren) live with their mother Jackie (Lyndsey Marshal) in London. Jackie is a heroin addict on the verge of losing her children, and she does exactly that when Jason is hit by a car and killed and Marcus is taken to a foster home. Unable to cope with his brother's death, Marcus sets out in search of a way to contact Jason.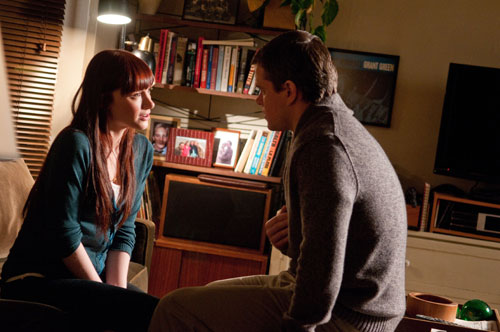 These three stories weave separately through the film as we see three people touched by death in very different ways. George tries to suppress his psychic ability while Marie seeks answers to her near death experience while Marcus seeks a connection to the other side. All four characters are intriguingly drawn and have profound quests, and the setup for each story is what makes Hereafter work. The follow through for all three stories is a bit too sedate and meandering, but that does not cripple the overall movie. By the time the storylines eventually begin to intersect, we have come to understand each of the main characters and their unique perspectives on loss and what might come after death. This isn't the kind of movie that will give you a grand revelation or tell you what to believe about the afterlife. Rather, it acknowledges the possibilities and respectfully shows us that it's okay to search for elusive answers.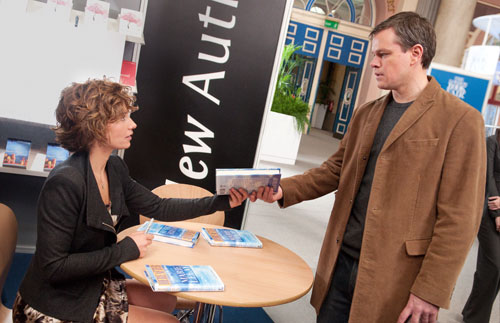 The special features on this Blu-ray are very nice additions to the package. First is The Eastwood Factor, a feature that runs more than two hours long and examines Clint Eastwood's life and career. Pertaining more specifically to Hereafter is the second bonus feature, a collection of Focus Point featurettes consisting of nine clips in which Eastwood himself discusses different aspects of the making of the movie.
Hereafter released as a Blu-ray / DVD / Digital combo pack on March 15, 2011.