Another day, another portion of our Best Books of 2009 list. Today's installment includes entries #10-6 (remember, we're counting down from the lowest rated book, which snuck in at #15, to the highest rated book at #1) and, as you might expect, another healthy dose of fantasy, science fiction and, of course, more vampires. Before you throw up your hands in frustration, consider for a moment the varied ways that vampires are represented in the texts on our Best Books of 2009 list. Part 1 of the list saw texts that construct the vampire as a brooding, sparkly 100-year-old high school student. Today's list, however, includes texts that hearken back to the Bram Stoker version of vampires. Although reading about some of them might amuse you, these are not the type of bloodsucking fiends you would want to come across in a dark alley.
Regardless, today's selection of Best Books of 2009 has something to offer nearly every reader, from poetry to post-Soviet Russia, unicorns to parasitic aliens. We hope you enjoy day two of Fandomania's Best Books of 2009, and we look forward to hearing your feedback on Paige and Kelly's selections!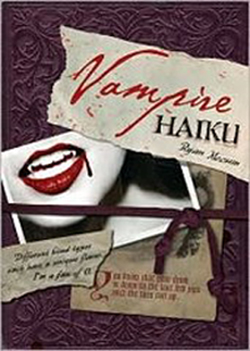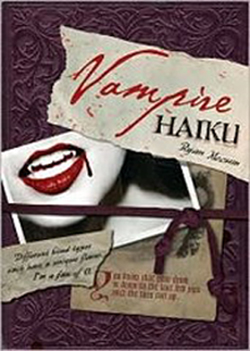 Ryan Mecum, author of Zombie Haiku: Good Poetry for Your… Brains, released another book of haiku earlier this year, this one focusing on vampires and aptly titled Vampire Haiku. As he did with his previous work, Mecum uses haiku to examine a popular phenomenon, in this case vampires. Vampire Haiku is written from the perspective of William Butten, a young man traveling aboard the Mayflower, who has the misfortune of being bitten by a beautiful vampire named Katherine. Vampire Haiku, which is Butten's self-proclaimed poetry journal, catalogs Butten's adventures in "the new world" over the decades that follow. Vampire Haiku is witty and at times hilariously funny, although not as gory as Mecum's previous writing. If your grammar school was anything like ours, then you probably spent at least a week "learning" how to write haiku, painstakingly counting out five syllables, then seven syllables, and then five more syllables on your hands as you tried to piece together some semblance of a narrative story arc. Those of us who were forced to sit through this process, mandated by an age-old Language Arts requirement, no doubt, will find Ryan Mecum's Vampire Haiku particularly impressive. Not only does Mecum follow the traditional pattern of haiku poetry to the syllable (go ahead and count — they're all there!), but his writing also conveys a very clear, narrative, logical story while adhering to this strict structure.
9. The Strain by Guillermo Del Toro and Chuck Hogan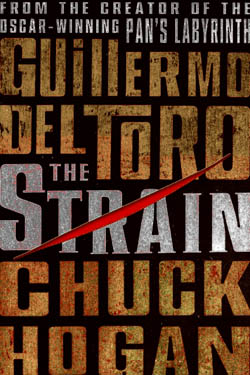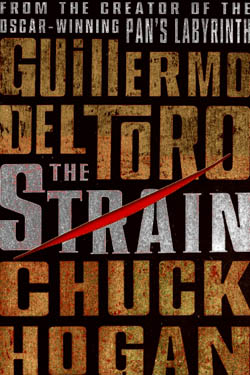 Vampires abound on this list, and on the bookshelves this year, but this has to be one of the most gut-wrenching depictions of vampires to grace literature this year. Even Dracula would shy away from Del Toro and Hogan's "The Master." For the first time in a while vampires are a real threat once more. These are not vampires you want to get close and cuddly with — in fact, The Strain contains several scenes in which the depictions of vampires were so brutal that I was forced to put the book down. In this case, which seems unique within the recent onslaught of vampire fiction, vampires are not the embodiment of lust, luring the affection of humans with the promise of eternal love or such nonsense. Instead, The Strain's vampires are the worst virus to ever affect mankind. Vampirism as a disease rather than a cure is just one aspect of what sets The Strain apart from the myriad of vampire literature released over the past several years. This is the book to read if you're sick and tired of your vampires being the love interest, the savior, or the conflicted hero. There's nothing conflicted about The Master; he wants world domination, and he will stop at nothing to achieve this goal. If The Strain proves to be your particular brand of horror fiction, you're in luck — it's the first installment in a three-part series. Also, be sure to look for the mass market paperback edition that's set for release in June 2010.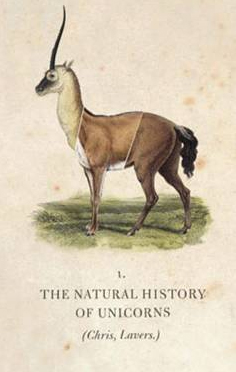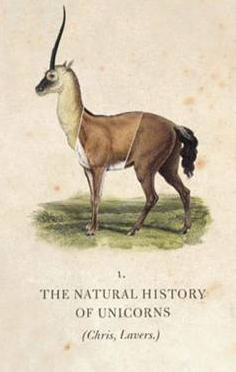 Despite the title's suggestion that The Natural History of Unicorns is a whimsical fantasy novel, it is in fact non-fiction. Have you ever wondered about the etiology of the unicorn myth? Where it came from, or how did it spread throughout and existed in cultures all over the world? Dr. Lavers uses The Natural History of Unicorns to explore these questions examining history and the unicorn myth from several angles. Lavers discusses different animals that may have inspired writers and historians to believe that the unicorn was once a living, breathing creature. He uses excerpts ranging from ancient accounts of unicorn encounters to the stories of modern explorers who recount evidence of one-horned beasts to illustrate how even well into the 18th and 19th centuries people still believed that unicorns had, at one time, existed. Lavers's writing style is somewhat scholarly, but with a light-hearted beat to it. This isn't a textbook on the development and history of the unicorn; rather, The Natural History of Unicorns is a journey through time that encompasses the history of an animal that never existed. An exploration on wishful thinking, but a book absolutely worth reading.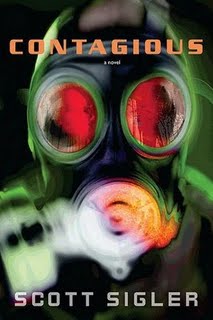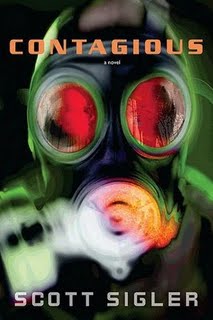 The highly anticipated sequel to Scott Sigler's science fiction horror novel Infected: A Novel will hit bookstores in paperback format later this month and we highly recommend picking up a copy. With the human race secretly battling parasitic aliens that take control of human hosts, causing paranoid, erratic and violent behavior, a new U.S. President takes office and is immediately given control of a secret government program called "Project Tangram," named for the triangular blue growths that appear on the infected. Contagious succeeds where many literary sequels fail; the novel utilizes the same gruesome, over-the-top horror that characterizes its predecessor without falling victim to a repetitious or predictable plot. Contagious is a spine-chilling page-turner that will both frighten and amuse; the novel's subject matter, the undercurrents of which deal with bio-warfare, nuclear arms, national disaster and apocalyptic threat, is particularly poignant for contemporary readers, giving Contagious an unsettling feasibility factor. Fortunately, Sigler's characters serve as vehicles of comic relief that allow the author's dry wit to eek out through their dialogue, thought processes and interactions. Contagious is a great read, but one that does require you read its predecessor beforehand since the novel jumps right in where Infected left off.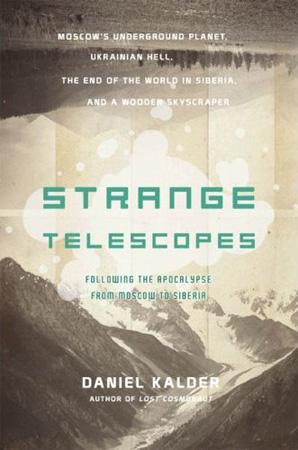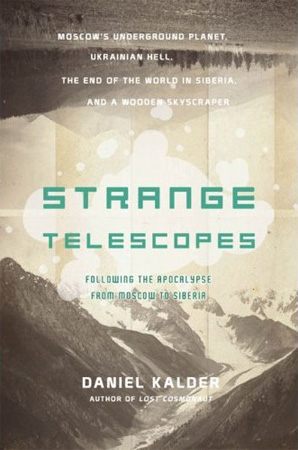 Daniel Kalder's Strange Telescopes takes a look at four people creating their own reality in post-Soviet Russia. It is a travel book that will take readers into various corners of Russia that most tourists wouldn't even think to look at, but at the same time that is what makes this book so unique and so fascinating. Whether it is exploring the dark underground of Russia or exorcisms in the Ukraine, Kalder takes the reader not only on a geographical journey, but on a voyage of hope and expectation. Where else but in Strange Telescopes will readers have the opportunity to "meet" a man in Siberia who claims to be the reincarnation of Jesus Christ or a gangster who is compelled to build the world's largest wooden skyscraper? In a world that can change so rapidly that it is difficult to cope, it isn't hard to understand why some people want to construct their own reality in order to create meaning in their lives. Rather than following the crowd, these people push themselves out towards the fringes of society. Strange Telescopes is an excellent example of Kalder's ability to paint a picture of a man in words and to take the reader for a ride on the same emotional roller coaster that man is experiencing. It is not hard to feel Kalder's obsession with finding an alternate reality that can stand up to the test of skepticism when examined from the perspective of an outsider. Ultimately, Kalder fails to find an altered existence that calls to him, but the ride is entertaining, eye opening and thought provoking.