Finally, the moment you've all been waiting for: the final five books on our Best Books of 2009 list! A bit more varied than the previous installments, the final five Best Books of 2009 are once again a bit heavy on the supernatural, featuring sea monsters, werewolves, ghosts, ghouls, and again, more vampires (yes, yes, we know!). In order to be included this high on the Best Books of 2009 list, each of the novels below provides readers with a compelling, entertaining story while standing as an example of well-written popular literature. The characters featured in each of these books are fully developed, complete beings worthy of the readers' attention. Similarly, each of the authors included on this portion of Kelly and Paige's list display an excellent ability to create rich, interesting settings for their characters without sacrificing narrative arc. For a selection of books from both experienced and newly-published authors, the quality that each of these books displays is highly impressive. We hope you thoroughly enjoy them!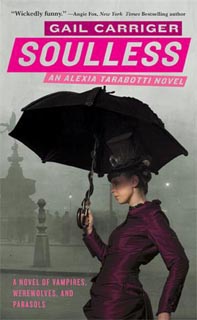 With a list full of vampires of all types, it takes a special kind of supernatural tale to make it this high on the list. In fact, it takes a protagonist who is exactly the opposite of supernatural. The preternatural protagonist of Gail Carriger's Soulless, Alexia Tarabotti, has no soul and therefore can never be turned into one of the vampires, werewolves, or ghosts that wander the streets along with the rest of polite Victorian society. Yes, you read that correctly. Where else but in Victorian England could all of these creatures roam freely, with restrictions of course, and have it seem — dare I say — natural? Unlike other novels of similar subject matter, Carriger imposes some interesting new twists on the oldest of nighttime creepies: vampires cannot feed off of an unwilling person, for example, and not just anyone can be turned. Soulless has just the right mixture of mystery, the supernatural, romance and, of course, polite dinner conversation to make this book a real treat and page-turner. Very few books have kept me quite as engrossed as this one in quite some time. Unlike many of the supernatural fantasy fiction books on this list, the vampires and wolves in Soulless are just other characters in the story like blacksmiths and merchants. In Carriger's world, the true danger comes not from the supernatural, but from the humans who try to exploit them. Brilliant work, and absolutely entertaining!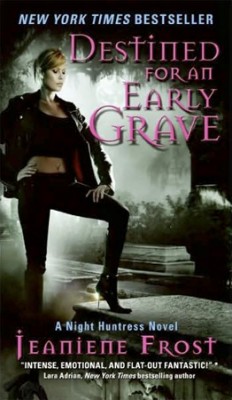 Destined for an Early Grave is book #4 in the popular Night Huntress urban fantasy romance series written by author Jeaniene Frost. In a world where vampires, ghouls, ghosts and voodoo queens are as real as your mother, a half-vampire named Cat Crawfield and her undead lover, Bones, must find a way to defeat an older, more powerful vampire that haunts Cat's dreams each night, threatening to steal her away. While many romance novels fall victim to an abundance of unnecessary imagery and weak plots, Destined for an Early Grave provides readers with all the elements of a well-written urban fantasy novel while incorporating several tastefully written yet acceptably steamy sex scenes. Frost's novels feature strong protagonists, highly evolved plots, real world settings, and threatening villains, and Destined for an Early Grave is no exception. Cat Crawfield is an archetype of female empowerment, but she is also a flawed protagonist with whom readers can identify easily. The vampire that Cat is blood-bound to, her "husband" Bones, is constructed as the epitome of a reformed ladies man — beautiful, strong, potent, and utterly in love with Cat, despite his past womanizing ways. Set against the backdrop of one of the most haunted cities in the world — New Orleans, LA — Destined for an Early Grave will have new and old fans alike squirming in their seats as they wait to see Gregor's next move. We highly recommend picking up a copy today!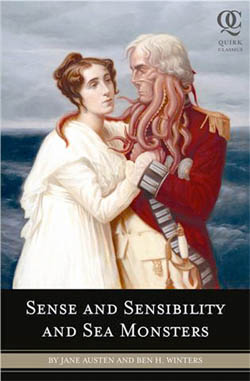 Even before the tremendous response received by Seth Grahame-Smith's Pride and Prejudice and Zombies, independent publishing company Quirk Books had author Ben Winters lined up to write another Jane Austen mash-up, this time using her literary classic Sense and Sensibility. Winter's version of Sense and Sensibility incorporates a slightly smaller amount of Austen's original text, removing about 40% of Austen's original writing as opposed to the 20% replaced in Pride and Prejudice and Zombies, and as the title implies, the new text is used to work in various types of sea creatures and fantastic monsters rather than the zombies used by Grahame-Smith. The final result of Winters's hours of research into classic literature about undersea exploration is a literary mash-up that is extremely enjoyable to read, even for people unfamiliar with the novel's original plot. While Pride and Prejudice and Zombies remains difficult for some readers to stomach, Sense and Sensibility and Sea Monsters goes above and beyond in making Austen's text, often considered dry and boring by contemporary readers, far more palatable… and the addition of tentacle-bearded men and giant sea monsters doesn't hurt, either. Even more impressive is the way in which Winters seamlessly integrates his own writing with Jane Austen's unique style to such a degree as to make the two indistinguishable, and in doing so he creates a compelling new version of Sense and Sensibility that you won't be able to put down!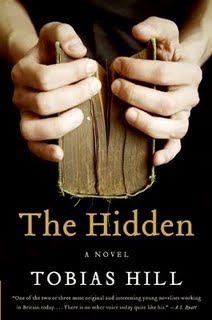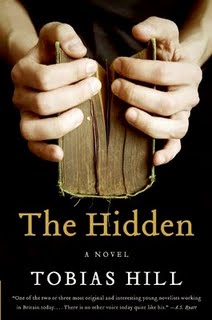 British author Tobias Hill's fourth book, The Hidden, will creep up on you. While the pace of the story at the beginning of the novel is a bit slow, Hill's writing barrels forward like a train without breaks once the momentum begins to pick up. The Hidden expresses the raw human emotions of longing and the desire to belong somewhere, even at your own peril. The novel's protagonist, Ben, wants to be accepted by his peers so badly that he fails to see numerous red flags that should warn him that these individuals, a secretive group led by the mysterious Eberhard, may have more nefarious motives than first meets the eye. It is only after finding deformed skulls at a dig site what used to be Sparta, participating in a jackal hunt, and starting to develop a relationship with a beautiful woman named Natsuko that Ben begins to suspect the true nature of his companions. Something dark and dangerous is afoot, and readers will become helplessly caught up with Ben as they question whether he will he succumb to the dark games played by those around him. Will he turn into one of his less-than-savory companions, or if will he manage to escape with his morality and sense of self intact. Hill's prose is rich in symbolism and The Hidden will pull the reader into modern Sparta, where terror is still there, just beneath the surface, hidden.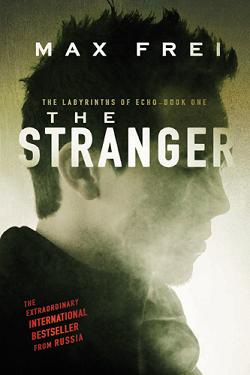 The Stranger has to be one of the most imaginative and quirky stories released in a long time. It doesn't use the supernatural as a crutch, but rather as a spice for the story. Readers will jump right into a story with a character, Max, who has one foot in our reality but the rest of his body firmly planted in a world straight out of one of his dreams. The Stranger combines oddball characters with a sense of danger, a splash of detective work, and a smidge of the fantastic into an imaginative and enveloping escape from reality. The story is told in episodic chapters, each one building upon the last, but not directly linked to the one before it. Imagine reading several Sherlock Holmes stories back to back, only in this case the stories feature strange devices, supernatural mysteries, and a cast of characters all of whom EXCEPT for our detective seem to know what is going on! Max and the other characters grow with each past experience, but readers could almost turn to any chapter and quickly figure out what is going on. Everything else aside, this is by far one of the most entertaining books to come around in a long time. It would be surprising if you could read this with a straight face the whole time, and yet the jovial nature doesn't give way to lackluster writing. The Stranger is consistent throughout and stands head and shoulders above most books that have even come out in the last decade.