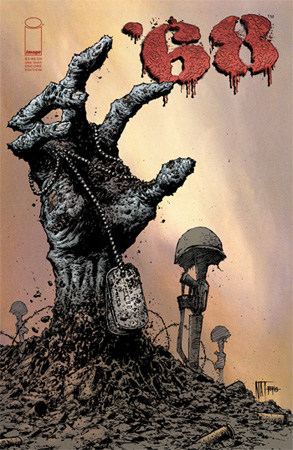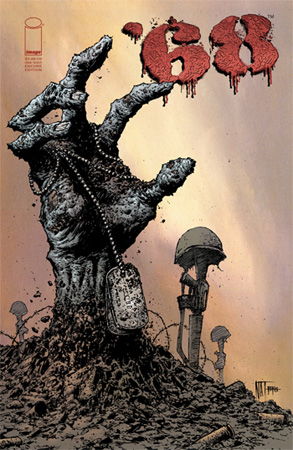 Issue: '68 Encore
Release Date: October 05, 2011
Writer: Mark Kidwell
Artist: Nat Jones & Jay Fotos
Publisher: Image Comics
It's 1968 and you are a soldier stuck in the middle of a Vietnam jungle. You expect to kill a few, if not many in order to preserve your own survival. But are you prepared to kill them again once they rise and become the undead? You would be, if you were a soldier in '68 Encore.
The story follows a group of five American soldiers, making their way through the jungles of Vietnam in 1968. As they fight their way to the rendezvous spot, they meet a new enemy: the zombie. Fighting their disbelief over the new events unfolding, they fight against what they have been taught is real and what is really happening.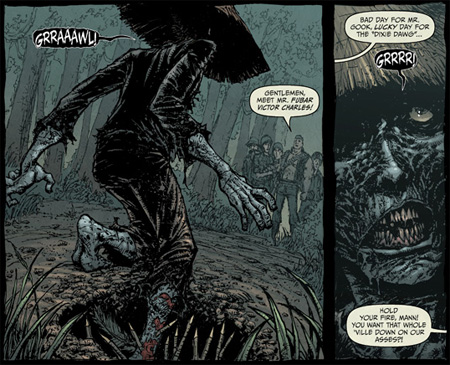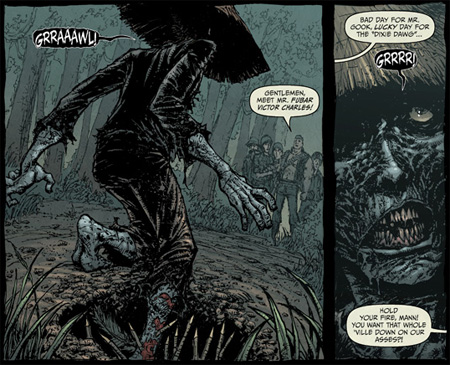 The story draws to a conclusion that would make George Romero and Rod Serling proud. It also leaves it open to the possibility and hope of more tales yet to be told of what a zombie apocalypse in 1968 would be like.
'68 Encore is written by Mark Kidwell and drawn by Nat Jones and Jay Fotos. It is actual a rebirth of sorts of the original '68 that was put out in 2006. It's been remastered and is just the start of a new '68 series of comics. Kidwell was inspired, of course by George Romero's masterpiece, Night of the Living Dead. He wanted to set the scene of a zombie invasion taking place all over the world in 1968 and not just in the rural Pennysylvania setting of Night of the Living Dead.
It's an entertaining concept and I look forwarding to reading more in this series. If you enjoy a good "What if?" scenario, war story and can't get enough of undead storys, '68 Encore is worth picking up.
Rating: 4 / 5 Stars