The 2007 game Portal, bundled with Valve's other hits Half-Life 2 and Team Fortress 2 as The Orange Box, became an almost-instant hit despite its relatively short length. Obviously, the puzzle-oriented gameplay itself had something to do with it, but its real strength as a cult hit is its myriad of iconic objects and quotable lines. From the Weighted Companion Cube to the promise of cake (which may or may not be a lie) to the popular end credit theme, "Still Alive" by Jonathan Coulton, Portal is a geek crafter's dream. Here are some of the most triumphant.
1. Weighted Companion Cube Cookie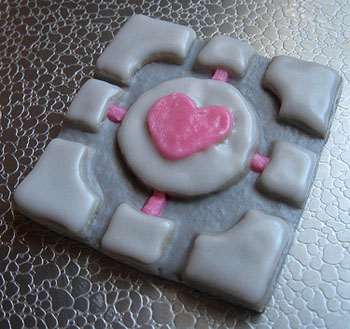 From jennyvier
2. Aperture Science Computer Case Mod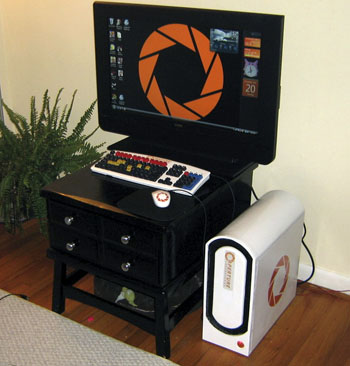 From Hack N Mod
3. Portal Achievement Buttons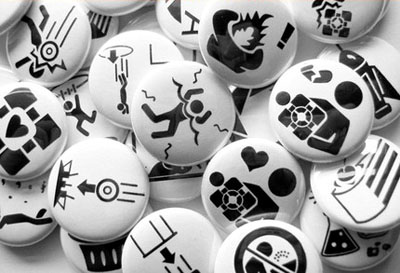 From Slevin11
4. Knitted Portal Cake Hat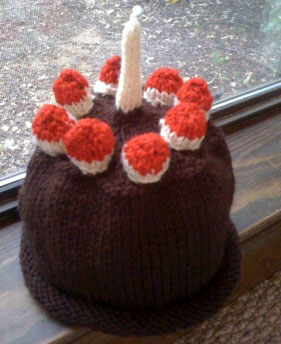 From Nim
5. My Little Portal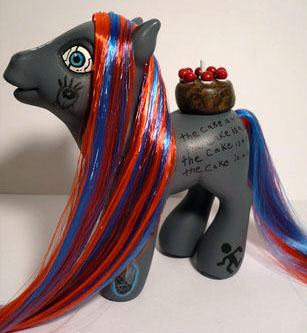 From AnimeAmy
6. Portal Shoes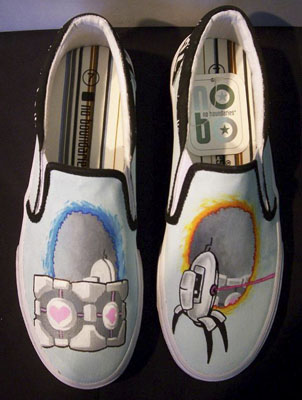 From DWM
7. Weighted Companion Cube Bag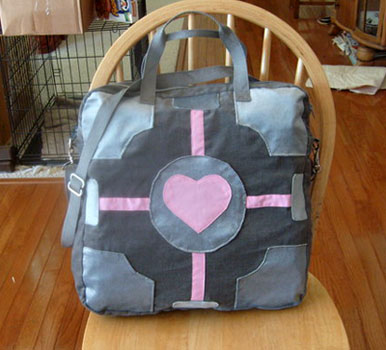 From Calstor
8. Portal Bento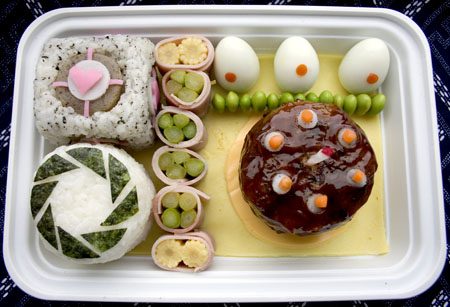 From AnnaTheRed
9. Portal Cake & Companion Cube Tissue Box Cover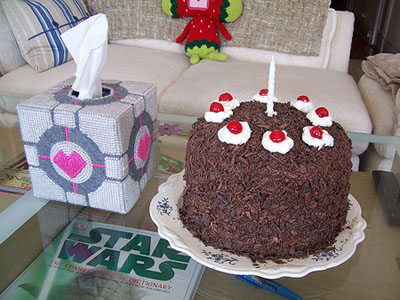 From Mostly Becky
10. Weighted Companion Cube Cross-Stitch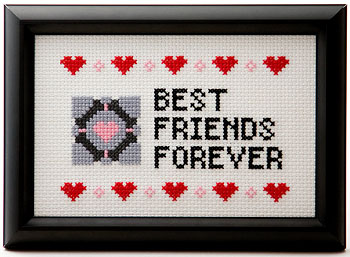 From emshim

Celeste Monsour is Fandomania's Creative Editor and former co-host of the Fandomania Podcast. Among their many interests are photography, '80s/'90s nostalgia, social justice, time travel, and adorable animals.