Last week's Fandomestic featured zombies, so it's only right to continue in the Halloween spirit by celebrating another ghoulish creature: ghosts — specifically, the Boos, the resident haunting "family" of the Super Mario Bros. franchise. Here are ten fans' tributes to Boo in its many forms.
1. Perler Bead Yoshi's Island Boo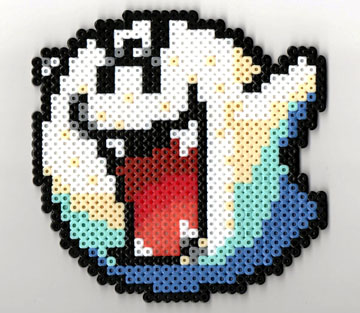 From Missus-Tagi
2. Boo Buddy Pillow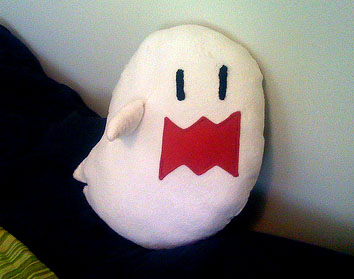 From Caveman Bowl
3. Amigurumi Boo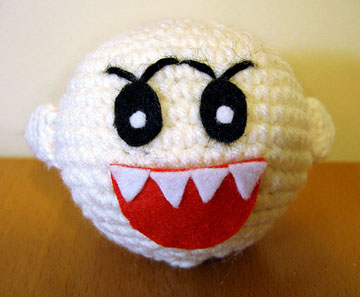 From t0fugurl
4. Glow-in-the-Dark Boo Earrings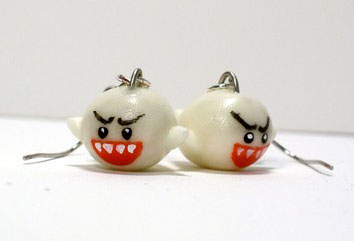 From tasteetea
5. Boo Cupcake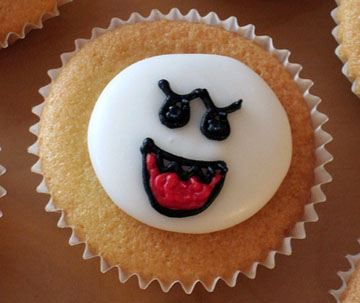 From Dave Moodle Dad
6. Boo Coin Purse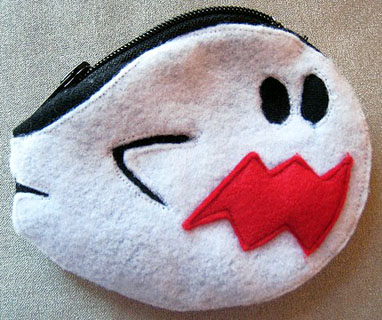 From eolseiwear
7. Boo Diddley Tattoo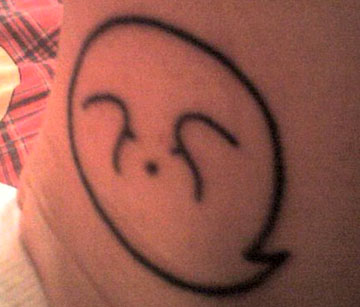 From Kuria
8. King Boo Knit Hat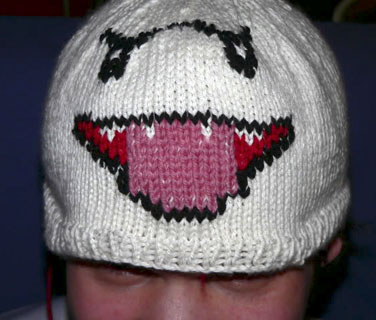 From Purl Friday
9. "Ghoster" Coasters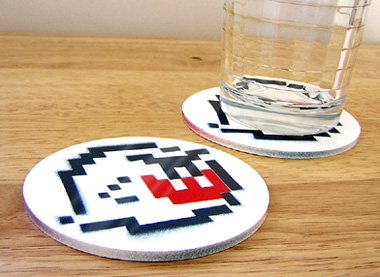 From Arcade Art
10. Cross-Stitched Crazy Boo Pin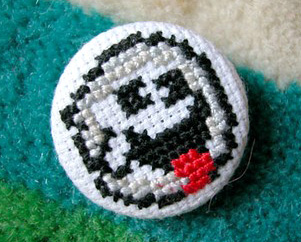 From pOOmplastick

Celeste Monsour is Fandomania's Creative Editor and former co-host of the Fandomania Podcast. Among their many interests are photography, '80s/'90s nostalgia, social justice, time travel, and adorable animals.