Last Friday through this Saturday is Hanukkah, and as most people know, one of the most iconic elements of the Jewish Festival of Lights is the menorah. As with Christmas ornaments and nativity scenes, geeky Jews have found ways to bring their fandom to their religion. Here are five geeky menorahs, plus a bonus geeky dreidel!
1. LEGO Menorah
From NPRDigiMedia
2. Star Trek Menorah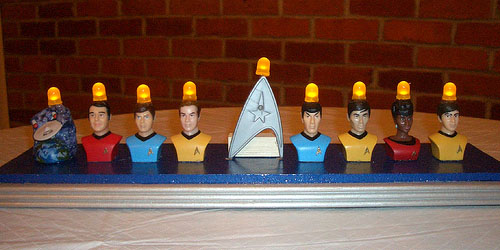 From Evil Mad Scientist Laboratories
3. LED Menorah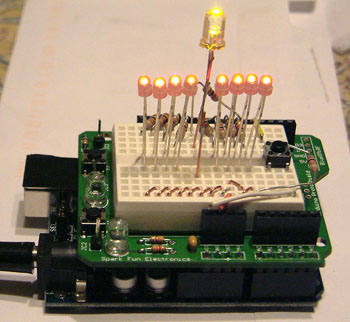 From xnedski
4. Hello Kitty Menorah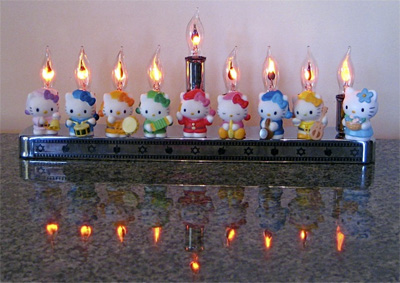 From Miss Music Nerd
5. Pez Dispenser Menorah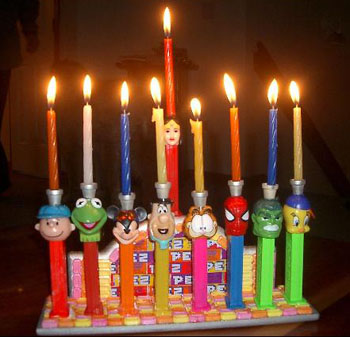 From Lifehacker
Bonus: Star Wars "Droidel" Dreidel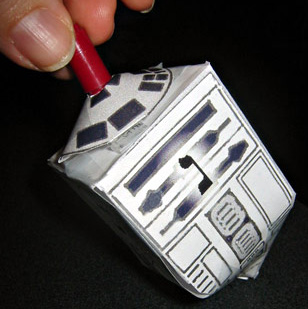 From StarWars.com

Celeste Monsour is Fandomania's Creative Editor and former co-host of the Fandomania Podcast. Among their many interests are photography, '80s/'90s nostalgia, social justice, time travel, and adorable animals.