For the final installment of this year's posts on geekifying your holiday season, here are some Star Wars– and Star Trek-themed nutcrackers. It's too late for this year, of course, but you could get a jump on next year's decorations!
Star Wars Nutcrackers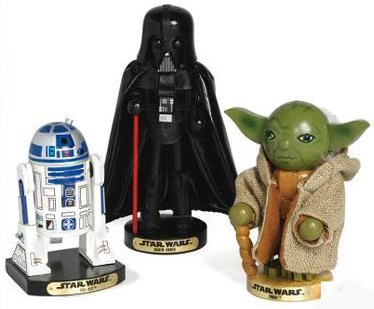 R2-D2, Darth Vader, and Yoda nutcrackers by Kurt S. Adler collectibles, available at Amazon.
Star Trek Nutcrackers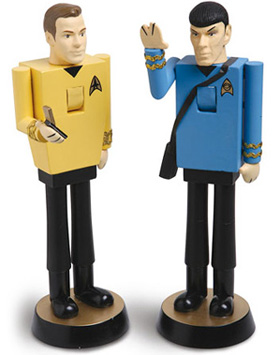 Kirk and Spock nutcrackers available exclusively from the What On Earth catalog.