Cthulhu's creator H.P. Lovecraft was featured in last week's Fan Art Friday, and Cthulhu himself recently made #36 on our ongoing list of the 100 Greatest Fictional Characters of All Time. So, along with the impending holiday of Halloween, it seemed an appropriate time to give Cthulhu crafts the attention they deserve. Here are ten of the most unspeakably great tributes to The Sleeping God.
1. Felt Cthulhu Plush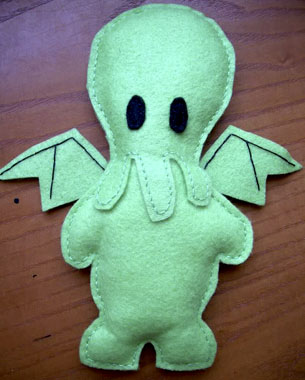 From absenta
2. Cthulhu Scarf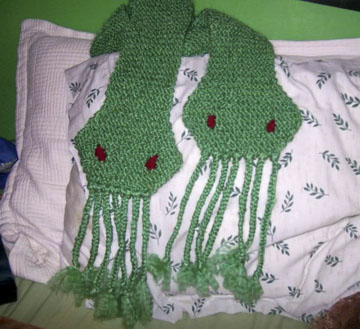 From angelcallie
3. Lovecraftian Deities T-Shirt
From absinthetic
4. Cthulhu Wood Cut Out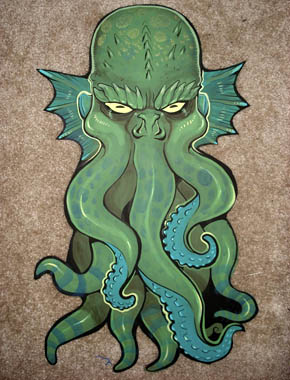 From missmonster
5. Cthulhu Cookie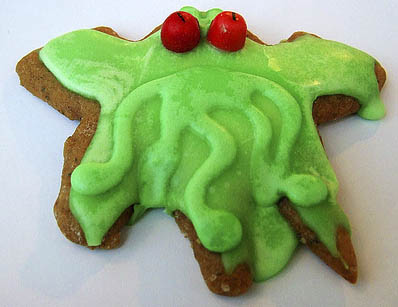 From HenriBlock
6. Amigurumi Cthulhu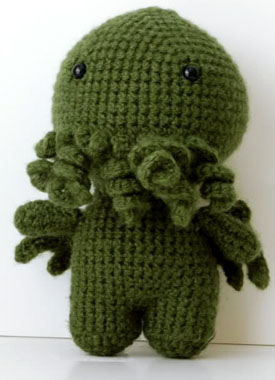 From niczilla
7. Cthulhu '08 Campaign Button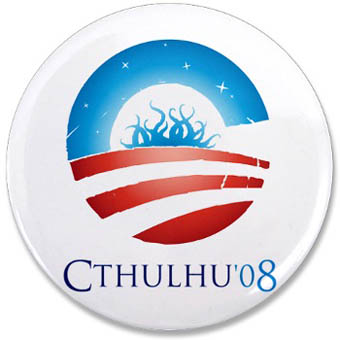 From CafePress
8. My Little Cthulhu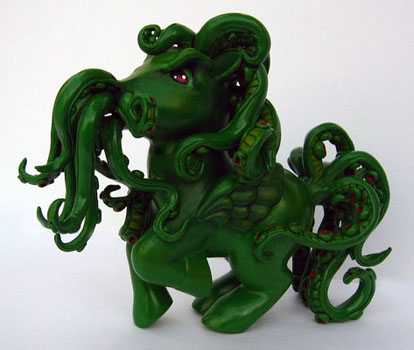 From Spippo
9. Crocheted Cthulhu Hat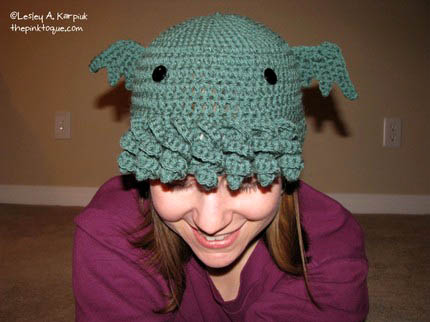 From pinktoque
10. Cthulhu Necklace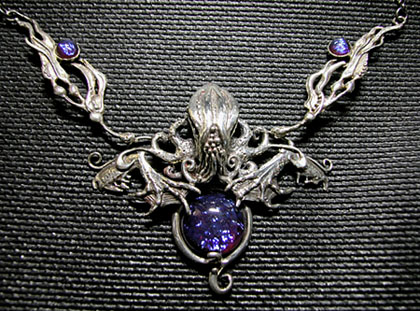 From somk

Celeste Monsour is Fandomania's Creative Editor and former co-host of the Fandomania Podcast. Among their many interests are photography, '80s/'90s nostalgia, social justice, time travel, and adorable animals.
amigurumi
,
cookies
,
crochet
,
cthulhu
,
Fandomestic
,
H.P. Lovecraft
,
hats
,
jewelry
,
my little pony
,
plush
,
scarf
,
tees