From Saturday mornings to late nights on Adult Swim, cartoons are one of the most widely loved and respected forms of entertainment out there. It's easy to fall in love with them because in a cartoon, almost anything can happen. Plus, long running cartoons tend to never change. Yes, the animation might tighten up and the voice actors can interchange, but for the most part they are a constant in your life.
So this month we'll take a look at cartoons and all the glory they hold. We'll start by talking to a guy who'd probably be a Ninja Turtle yesterday if he could and another who animates pandas on a show I'm sure some of you admire, talk about my connection to a little Jewish boy, and dig into another top 10. Let's not waste any more time — let's get to it!
Cartoon Facts & Stats
Who's older, Hanna-Barbera or Steve Buscemi? They're the same age; both came into this world in 1957.
Cartoons make great tattoo subjects.
You can take a course called "South Park and Political Correctness" at Brooklyn College.
The Flintstones was the first animated series to be nominated for a Primetime Emmy in 1961.
Monterey Jack from Chip 'n' Dale Rescue Rangers, The Transformers' Optimus Prime, and Eeyore all shared the same voice actor at one time — Peter Cullen.
Fan Focus: Buggin' About Animation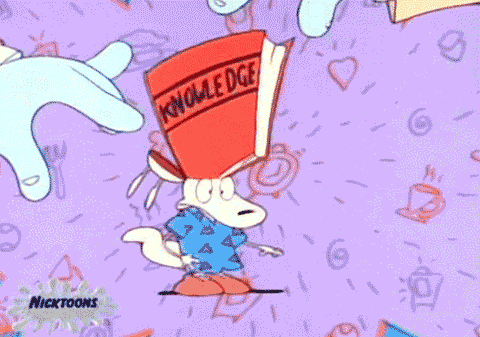 Last year at Comikaze I met some interesting people. There was the girl dressed as Chun-Li whose siblings were an array of characters that spanned the pop culture sphere. There were the guys in the singles panel/mixer that were as awkward as you'd expect. Then there was the dude who complimented my Power Ranger skirt. He's the one we're focusing on because it was made very clear after we became Facebook chums that this dude was more than a little obsessed with cartoons.
I know him as Zap, but from here on out we'll call him C. Hill. I thought for sure he'd lean towards the Ninja Turtles as his favorite but was surprised to learn Rocko's Modern Life sits atop his favorite toon list, while his animated crush list has everyone from Scooby Doo's Daphne to Anna from Frozen. Speaking of, when he's not defending that Disney hits honor, you can catch him daydreaming about "the unglamorous life of an animator" because "a 9 to 5 office job with a cozy house in the suburbs" is his definition of hell. So now it's time to dive into more from this random dude I met at a convention last year… And there's really no one else in my life I think could've geeked out on the subject of cartoons more than this guy.
Kendra: What makes you consider yourself a cartoon nerd?
C. Hill: Well, the fact that I basically think in cartoons. I've grown up with cartoons all my life and they've shaped my world views in many different ways. They make up about 90% of what I still watch on television and I've spent far too much time memorizing different factoids about them; other than that, not much.
Kendra: What animated character are you most like and why?
C. Hill: Chuck Jones had a great saying: "Bugs is who we want to be, Daffy is who we are." I have to say that in my heart, I really want to be Daffy. Not the version Jones made famous, but the original version, when he was just a complete screwball anarchist. I find I relate to him the most.
Kendra: Do you notice any major differences between cartoons from today and the ones from when you were growing up?
C. Hill: It's hard not to notice. I grew up in the '90s and there was a definite rebelliousness in the styles back then. You gotta remember that a lot of the creators of that generation like John K., Bruce Timm, Danny Antonucci, Craig McCracken, Bill Plympton, etc… were getting their starts in the '80s where there wasn't a lot of high quality stuff being put out. But these were guys who were inspired by the old masters and many different other sources so when they got the chance to get out there and produce their own works that inspiration and sense of liberation showed through. Nowadays, especially when Flash really took off, we've seen an influx of creators who can't really draw (as evident by the styles of shows like Adventure Time and Regular Show), and whose influence doesn't really translate well visually, so writing in a cartoon has essentially become more important than ever. Back in the '90s there was a vast array of different styles being presented, from the intentional ugliness of Mike Judge's designs to John K.'s surreal and hyper-emotional animation. In this current era a lot of these shows look and play exactly the same out of a perceived sense of classic cartoon wackiness, when most of it feels like someone just got high and thought all of it up. In Regular Show's case, though, literally.
Kendra: What do you think makes a cartoon have staying power? For example, Spongebob's ass is going on 15 years now, not to mention classics like The Jetsons and the The Flintstones still being admired today.
C. Hill: That all ties into the 12th and most difficult, if not impossible, principle of animation to master (as laid out by Frank Thomas and Ollie Johnson): appeal. Multiple factors go into the appeal of a character. A unique design, a memorable voice and stand-out personality, the time period when they came out — it's hard to exactly pin down. It doesn't matter if the character is cute, silly, heroic, villainous — great characters will have some kind of appeal to audiences. When it comes to classic characters like Bugs, Daffy, Mickey, Popeye, Tom and Jerry, etc… they came along at a time when the only place you could see these cartoons was before theatrical films. They weren't marketed at a specific target audience, so everyone found enjoyment in them, and they became burned into the lexicon of pop culture. Today, with so many different sources of media out there, it's a lot harder to really stand out, but not impossible, as we've seen with characters like Shrek, Mario, Sonic, Woody, The Ninja Turtles, Daria, and, as you mentioned, Spongebob. It's their appeal with audiences that keeps them immortal.
Kendra: Lastly, what do you have to say to people who say cartoons are childish other than they're dead wrong?
C. Hill: They're idiots. Just kidding (kinda). I mean, at its core, there is something inherently childish about it, though that pretty much stems from its perceived perception by the general public that started back in the '60s and has been cultivated and profited on by Disney since then. Granted, on TV we've seen adult oriented animation on the rise, but anything that's not The Simpsons or Family Guy is written off as silly stoner stuff, and most of it is. Animation can be used to tell any kind of story, with an effectiveness that live action sometimes just can't replicate. It's not a genre, it's another filmmaking tool, and it should be seen as such. The Europeans and Japanese have already realized this as evident by the types of works we've seen from them. With the perception of animation the way it is here in the States, we'll never see stuff like Triplets of Bellville, Perfect Blue, and Redline here. So to people who write off something just because it's animation, to them I just say pay attention to the story, because in the end, that's what it always comes down to.
Cartoon Icon: The Simpsons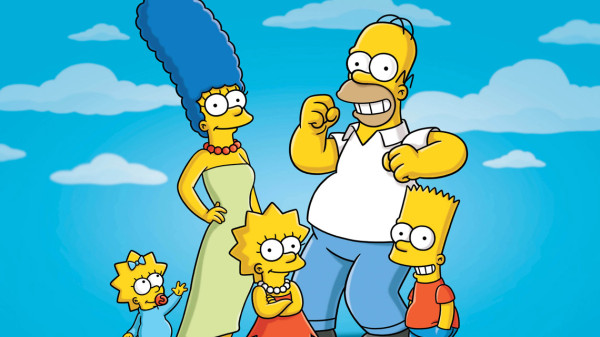 What other cartoon was going to get this highlight? It's been on almost as long as I've been alive (depressing that I'm older than it) and is a cultural phenomenon. I don't know what's on that US citizenship test, but I've always felt like questions about Springfield should be incorporated because really — who shot Mr. Burns is just as important as who shot Abe Lincoln. Yes, I spent that summer trying to figure it out and I wasn't even close. Was anyone right about that?
The Simpsons has so many stories, so many characters, and so many lessons that it has resonated with any and everyone at some point and that's why it stands on top of many "best of" lists out there. Also, for those who say it's not as good as it once was, could you really imagine a world where Sunday night at 8pm on Fox belonged to something else? It's weird to think that these 2D characters have come to mean that much to our reality, but they do and forever will.
---
Next week we'll talk to Josh from China, IL, and yes — I met him randomly too.