This week's Fan Art Friday focus is that stuck up, half-witted, scruffy-looking nerf herder who undoubtedly shot first. We've assembled a gallery of awesome Han Solo artwork here from fans of the Star Wars saga! Check out the full art by following the links to the artists' galleries.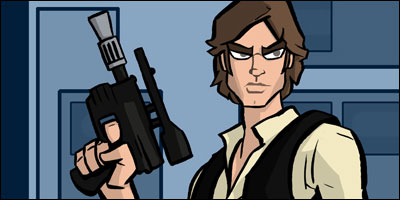 Solo Animated Style by grantgoboom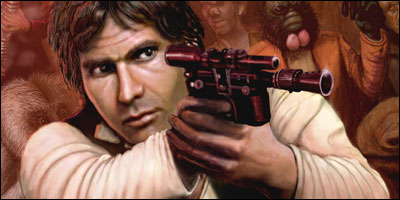 Han Solo Gunfight byi-m-catmonkey
Jason is the founder and managing editor of Fandomania. He is severely into toy collecting, plays a worryingly large amount of games, watches way too many movies and TV shows, and reads more than his fair share of books and comics. He also likes guacamole.