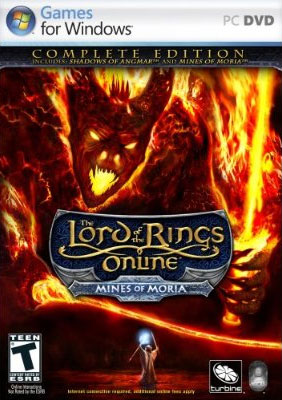 Lord of the Rings Online just debuted its newest expansion, Siege of Mirkwood, and this week Turbine has provided us with a copy of the base game plus the first expansion, Mines of Moria, to give away! Here's how you can win the game:
1) Reply to this post and tell us who your favorite Lord of the Rings character is,
or
2) Follow @Fandomania on Twitter and retweet this message: "Follow @Fandomania and retweet this message to win Lord of the Rings Online and Mines of Moria!"
You'll get an entry in the drawing for doing either of the above things, and you'll get two entries if you do both! You have until midnight, the night of January 1, 2010, to enter the contest. After that, we'll draw a random winner from all the entries.
Good luck!
Official Lord of the Rings Online website: Link