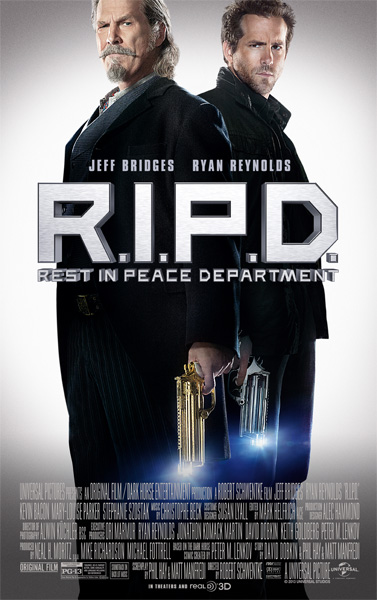 The big screen adaptation of the comic book R.I.P.D. is in theaters now, and Universal Pictures is sponsoring our newest contest to help promote it! Starring Jeff Bridges and Ryan Reynolds as cops working for a supernatural police force, R.I.P.D. also features Kevin Bacon and Mary-Louise Parker and is directed by Red's Robert Schwentke.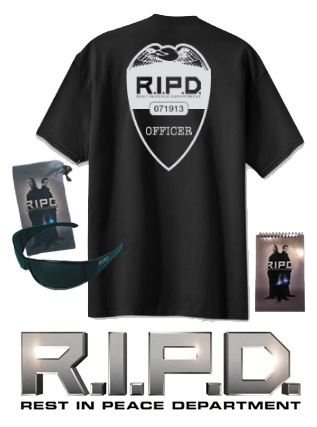 We're giving away R.I.P.D. prize packs to three lucky winners this week, each of whom will receive the following:
R.I.P.D. T-Shirt
Sunglasses with Microfiber Cloth
Notepad
You can enter anytime from now until midnight Eastern time on the night of Monday, July 29, 2013, so don't miss out! Check out the form below to see all the ways you can enter.
Good luck!