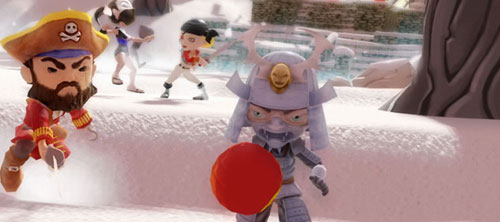 This week brings not one, not two, but three new games to the XBox Live Arcade for download. And you thought they'd used up all their content with the Summer of Arcade! Oh ye of little faith. Available for download today are the following:
Pirates Vs Ninjas Dodgeball – 800 Microsoft Points ($10)
This one has been hyped for quite a while and puts players into a combat enhanced game of dodgeball. And if you're not a fan of pirates and ninjas, fret not because you'll also be able to play as robots and zombies. And really, when's the last time you had a rousing game of zombie dodgeball?
Shred Nebula – 800 Microsoft Points ($10)
This one's another top down space shooter.
Gin Rummy – 400 Microsoft Points ($5)
A XBLA game for 400 points?! What is this, 2007? Gin Rummy. You know the drill.