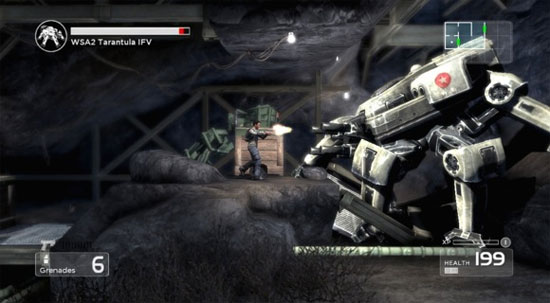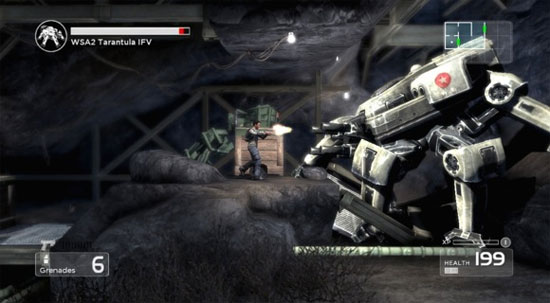 Today's new game release on the Xbox Live Arcade is Shadow Complex, a unique platformer from Chair Entertainment that generated a lot of buzz at this year's E3. Shadow Complex is the final entry in this year's "Summer of Arcade" feature and will set you back 1200 Microsoft Points ($15). And by all accounts, this just might be one game that's worth the cost. Here's the full blurb from Microsoft:

From blockbuster developers Epic Games and Chair Entertainment comes the next evolution in Xbox LIVE Arcade games. Powered by the industry-leading Unreal Engine 3, Shadow Complex™ is the height of old-school side-scrolling design combined with modern, cutting-edge gameplay.
In Shadow Complex, gameplay is centered on exploration and fast-paced combat as you gather game-altering power-ups and an arsenal of futuristic weapons to overcome obstacles, thwart legions of enemies, and delve into a mysterious open game world. The original single-player adventure is set in a compelling universe based upon the best-selling novel, Empire, by Orson Scott Card.
Original game: This completely original game features full 3-D side-scrolling action. The incredible next-gen graphics and robust physics combine with an open, evolving world design mixed with an awesome, compelling action-thriller story.
Power-ups: Seek out 17 unique game altering power-ups, with more than 100 additional items and modifiers to discover and use.
Bad guys: Fight against a large variety of enemies and experience massive, jaw-dropping boss battles.
Pick up and play: The super-tight controls are simple and intuitive but also allow advanced players additional depth and precision.
Award winning talent: Developed by Chair Entertainment, creators of OXM's Downloadable Game of the Year, Undertow, and produced by Epic Games, creators of Gears of War.
Noted scriptwriter: Shadow Complex features a script written by Peter David, one of the most popular comic book writers of all time. It's the first game to be set in the Chair's Empire universe and is based upon the best-selling novel by Orson Scott Card.