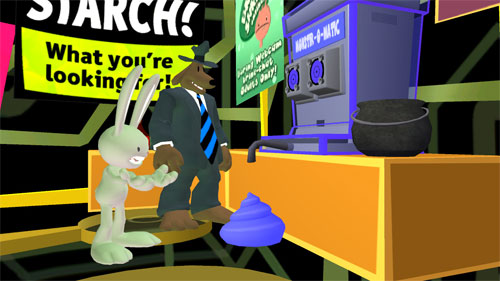 This week brings two fantastic releases to the Xbox Live Arcade: Sam & Max Save the World and Magic The Gathering: Duels of the Planewalker. Sam & Max costs 1600 Microsoft Points ($20), while Magic will just set you back 800 points ($10).
Sam & Max Save the World is a collection of the six Season One episodes of the adventure game release by Telltale Games. The official word from Telltale follows:
Sam & Max Save the World is a sitcom-style game with an overarching story that develops across its six episodes. The series kicks off close to home with a trio of former child stars who propagate self-help video tapes with hypnotic qualities throughout Sam and Max's neighborhood. Each subsequent episode takes the Freelance Police deeper into this mind control plot, from a casino run by unusually cuddly Mafioso to the White House and finally to a disturbingly blissful lunar retreat, where Sam and Max must face down the mastermind behind it all. The Save the World episodes have won a variety of awards, including a "Funniest Game" nod from GameSpot, plus "Editor's Choice" and "Adventure Game of the Year" accolades from publications including IGN, PC Gamer, and GameSpy.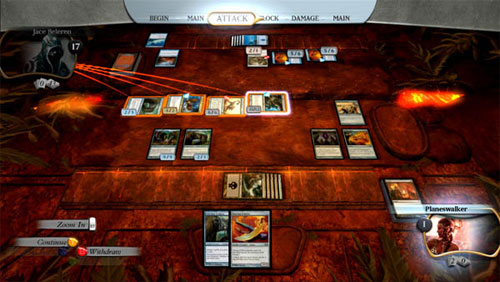 Magic The Gathering: Dules of the Planewalker is the XBLA adaptation of the immensely popular collectible card game by Wizards of the Coast. The Xbox Arcade release features several gameplay modes, including single player duels, multiplayer cooperative matches against the AI, and online duels with two, three, or four players. The best news about the release is that Wizards will not be further monetizing the game by offering booster packs and theme decks for sale, as some people have speculated. Rather, you can unlock new cards simply by winning single player duels against the computer. The base game will include a huge range of Magic cards, dating back as far as the Invasion expansion. New expansions will release as downloadable content, presumably adding to the pool of cards you'll be able to unlock through gameplay.