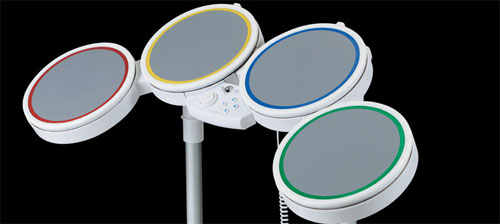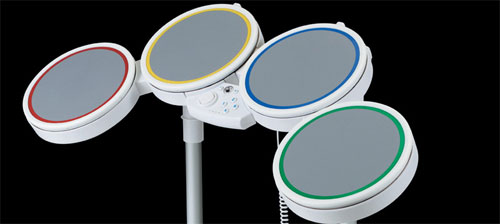 One of the major detractors to the Wii version of Rock Band has been that it lacked one of the most essential features for the game: downloadable songs. PS3 and 360 owners have been able to get a weekly dose of new music by dropping a few bucks each Tuesday or Thursday, while Wii owners had to rely on disc-based expansions. No longer, says USA Today (and confirmed by Harmonix via Joystiq)! Rock Band 2 will allow Wii owners to add songs to their repertoire via downloads in the online music store, similar to the way it works on the other systems.
This begs the question, though, of how long it will take before Wii players fill up their 2GB SD card slot, as the Wii lacks a hard drive of any sort.
Rock Band 2 comes to the Wii on November 16.