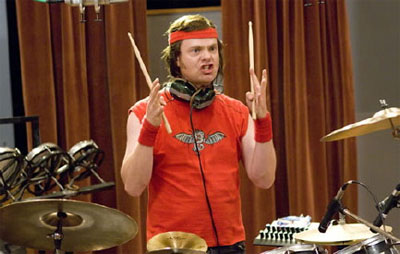 Harmonix has announced next week's Rock Band releases, which will include a three-song "Crüefest Pack" as well as an additional free song. Here's what will be on tap:
"Down at the Whisky" by Motley Crüe – 80 MS Points ($1)
"Time Is Running Out" by Papa Roach – 80 MS Points ($1)
"Who's Going Home With You Tonight" by Trapt – 80 MS Points ($1)
Crüefest Pack – All three of the above songs for 240 MS Points ($3)
"Promised Land" by Vesuvius – Free
It's interesting to note that you don't get any sort of discount for purchasing the song pack this week. Usually you'll get a little bit of a price break for buying the songs all at once, as opposed to individually. Then again, the pay track are only a buck a piece this week, so you can't complain too much (unless you're not a Crüefest fan). The free song is from the new movie The Rocker, and in my opinion there's no such thing as a bad free Rock Band download.
Source: RockBand