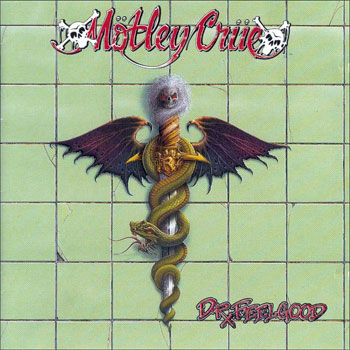 This week's downloadable content for Rock Band is a full album download of Mötley Crüe's Dr. Feelgood. The full song pack is available for 1280 MS Points ($16), or you can buy each of the 10 tracks separately for 160 Points ($2) a piece. The track list includes:
Dr. Feelgood
Slice of Your Pie
Rattlesnake Shake
Kickstart My Heart
Without You
Same Ol' Situation
Sticky Sweet
She Goes Down
Don't Go Away Mad (Just Go Away)
Time For Change
These songs are available starting today on the XBox 360, and they'll be on the Playstation 3 on Thursday.