We geeks have long lamented over the uncaring quick-to-cancel attitude of the television industry toward the type of genre programming we love to watch. Consistently, science fiction or fantasy-based shows seem to be canceled at a much higher rate than other television programs. The reason usually cited is "low ratings". How can that be true when everyone we know is watching or talking about the show online? That's the point where the geek disconnect occurs.
How We Watch TV – The Geek Disconnect
Those who were teenagers to babies in the early '80s have grown up surrounded by the convenience technology brings to our lives. More than any other aspect, the platforms we choose to entertain ourselves point to how we use technology, and we embrace that technology wholeheartedly. Instead of scheduling our lives to fit entertainment schedules like television watching, we use our gadgets and computers to fit these activities into our lives. In other words, geeks and other technology-minded persons watch television when it is convenient for us, not necessarily when it airs "live". We time-shift, download, and stream.
Even Nielsen has noticed a measurable and considerable drop in the numbers of households that own television sets. The company has even created a term for this trend — "zero-television households". According to Forrester Research, "Millennials", the social generation born between 1982 and 2004, spend most of their free time online: Laptops 70%, smart phones 59%, and tablets 35%. Ninety-one percent (91%) of this age group, most of whom now fall in the desired middle of the coveted 18-49 market, are regular Internet users. One of the main things they use the Internet for is television viewing.
Yet, the vast majority of marketers, most of whom are from the baby-boom generation that grew up with traditional television, still cling to that model when making decisions to purchase advertising. This dependence exists despite growing data that more and more viewers are turning to digital media for television. In a 2012 report, market research company NPD found the number of consumers who used their TV screen mainly for streaming rose from 33 to 45%. A study conducted by the campaign Renew Warehouse 13 showed the number of fans of the show that view online at 35.4% compared to 30.57% for traditional live viewing. While not a scientific survey, one of the breakdowns that struck me as ironic was a large percentage of the online views were from Syfy's own website.
Some of the major players in cable and broadcast networks are starting to catch on that there is a massive audience to reach through digital media. ABC and the Turner networks, TBS and TNT, have both recently announced apps to stream their programming live. Turner will also stream programming live on each network's website.
Why Shows With Low Ratings Get Renewed (Or Don't)
Factors other than the Nielsen ratings are considered by broadcast and cable networks in the decision whether to cancel or renew a series. These don't really fall into the Dirty Little Secrets category, but they aren't advertised by networks as highly as a show's Nielsen ratings.


1. Other third-party ratings systems.
Nielsen is not the only fish in the ratings measurement pond, but they are the biggest and the one that receives the most attention. Over the past decade, another company, Rentrak, has risen to become somewhat competitive with Nielsen. Most networks, especially cable networks, also receive and consider Rentrak's data.
At its basic explanation, Rentrak measures audience views through set-top boxes so viewers are counted just by turning on the television. The company collects its data from companies including DISH, AT&T U-Verse, Charter Communications, Cable, and Telco. Their method has been termed a "passive participation", but the current national measurement is around 30,000,000 televisions. The Nielsen "sample" is around 30,000 households.
Rentrak is expanding its coverage to include cross-platform measurements such as downloads and streaming from Amazon, iTunes, Netflix, and Hulu. The networks that utilize Rentrak's ratings are aware of the approximate total viewership of a program and that the number is often larger than reported by Nielsen.
2. Rising production costs.
Over several seasons, it is normal for the production costs of a show to rise. Most of these are natural progressions: rise of cost and improvement of materials and salary raises for actors, production staff and crew. Other times, unexpected factors drive up costs: studio space rent is raised or outside investors pull out.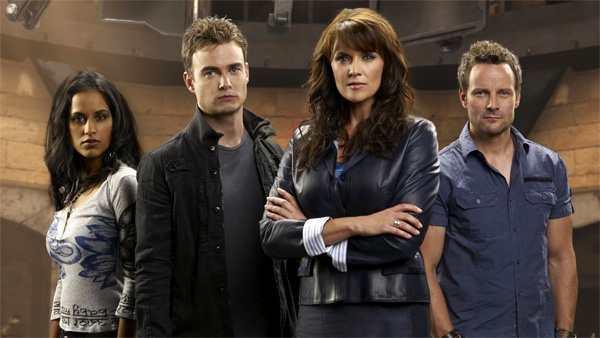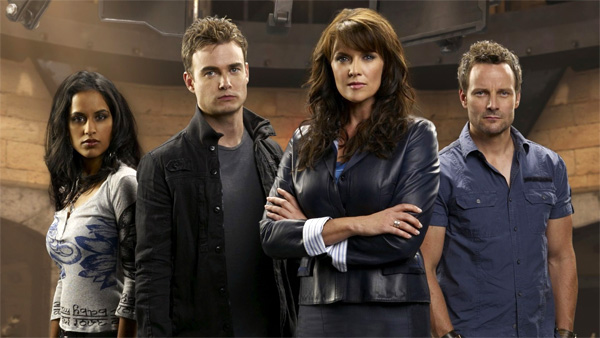 This happened to one of my all-time favorite series, Sanctuary. The creative team had secured most of the needed funding from an independent source. It was one of the main attractive elements to the network. Although Syfy has certainly developed a reputation for being too quick to pull the plug when successful shows stumble, they weren't responsible for the demise of Sanctuary. The cost of studio space for the production got raised, and the investment group was unwilling to pay the extra cost. The producers attempted to find new funding, but were unable to secure it before Syfy's deadline to fill the slot in their Fall schedule.
3. The difficulty of a time period.
Ever heard the expression "Friday Night Death Slot"? Fridays are one of the least watched nights on television (according to ratings), and showrunners fear a Friday night assignment. Besides the numbers of viewers willing to watch on a given evening, the flip side is days when time slots are glutted with popular shows. During the regular season this year, one of the top nights was Monday.
Monday night was sated with higher-rated shows like Dancing with the Stars, Castle, Revolution, and Hawaii Five-0. As far as geek viewing, these shows split my circle of friends. I have geeky friends that watch and name each one in their list of favorite shows. On nights like that, viewers must make the decision — which to watch live and which to DVR.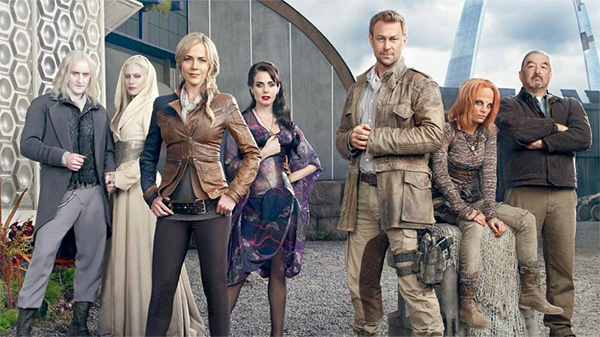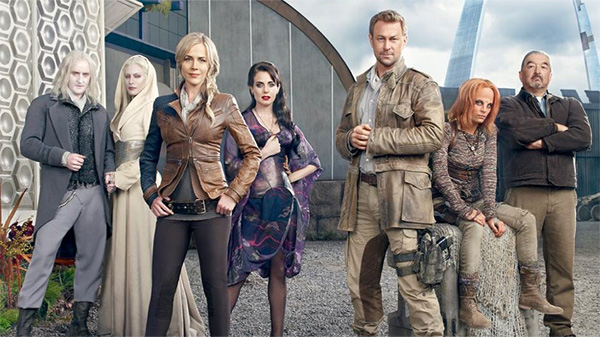 When Syfy brought back Warehouse 13 for the second half of its Season 4 after a months-long break, the network plunked the show into the deep end of the Monday pool. It pitted the show against the season endings of all the previous mentioned shows. Besides tough competition, Syfy decided to put the solid-rated family-oriented drama on at 10 p.m. instead of showing it at its traditional 9 p.m. time.
Looking at this decision in a logical manner, it seems the network should have known those decisions would result in a decrease in Warehouse 13's ratings. It's my opinion that they likely did know. The big reason this happened is related to reason number 2. Syfy had sunk over $10 million into its new baby, Defiance. With those kind of dollars on the line, the network needs Defiance to be a hit and is willing to sacrifice one of its flagship shows to make it happen.
4. Who actually owns the program or network.
In the last installment, I gave a list of the media conglomerates that own virtually all of the broadcast and cable networks, so I won't repeat it here. The executives from those companies, usually steeped more in business and accounting backgrounds rather than the creative side, have a say in programming decisions. But many times, shows are licensed to be shown by a network. The network pays part of the production cost through a licensing fee and is given airing rights to the series, but does not own the series.
For example, the Stargate franchise was licensed by Syfy from MGM. MGM is the company that did and still owns all the properties of Stargate. We've all seen the small phrase "original series" on some of our favorite shows on differing networks. It means the network or parent company owns all or part of the series.
5. Whether or not a network's top executives like a show.
Last year, in a controversial decision, Fox canceled the popular Terra Nova. How do we know it was popular? Nielsen said so: over 10 million total viewers with a 3.6 A18-49. Terra Nova attracted a family audience to a broadcast drama plus there was no other show like it at the time. Yes, it was an expensive show to make. What happened?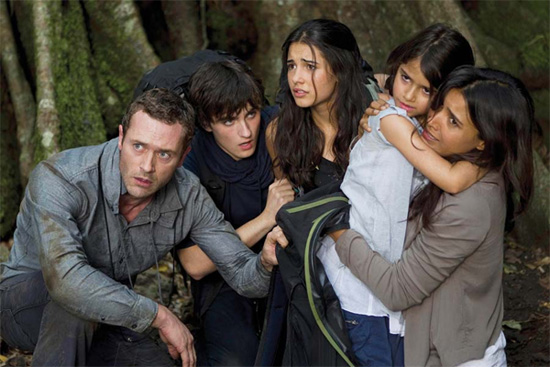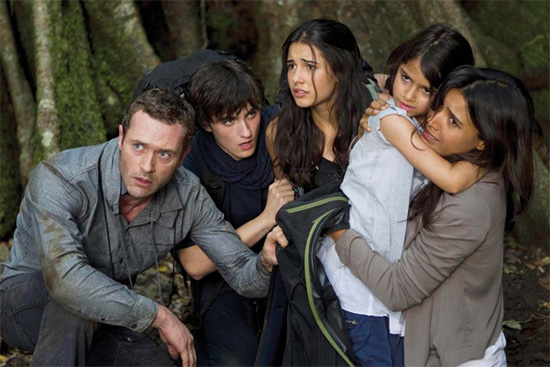 The Fox executives had another expensive show waiting in the wings as a mid-season replacement, and they decided it would be the stronger draw for ratings. The company didn't want to be caught in a bind paying for two expensive shows. The other show was the Kiefer Sutherland vehicle, Touch. This year, Fox canceled that show because it was not performing ratings-wise up to expectations.
On the other side of this issue, the niche comedy Community received a reprieve from NBC and was renewed for a 13-episode fifth season, despite a large drop in ratings. With its somewhat rocky PR history over the previous seasons, it's a safe bet that someone at NBC has been committed to the show's survival.
6. How intensely critics and fans feel about a show.
In the past few years, the two shows and fandoms that have to represent this category are Chuck and Fringe.
Chuck fans found ways to target major advertisers of the show as well as network executives, and their efforts saved the show at least twice. The campaign "We Give A Chuck" in 2011 had fans tweeting advertisers during the show's live broadcast. They used the hashtag #NotANielsenFamily to prove the show had a good-sized (in advertising terms) following.
Fans knew trouble was in sight when Fringe was moved to Friday night a couple of months before the end of its third season. The "Save Fringe" campaign proved the numbers of the cult hit's fans, and Fox renewed it for a fourth season. The same dilemma hit at the end of that season when it looked like the network might cancel the drama with little or no resolution to the storyline. Following the Chuck fans' example, Fringe fans took their fight to Twitter. The campaign was so successful even Fox began using it to promote the show. Fringe was renewed for a fifth 13-episode season.
The Dinosaur Tries to Adapt: The Twitter TV Rating
One of the heavy criticisms thrown at Nielsen is their unwillingness to recognize the impact of new technologies on television viewing. In response, Nielsen has teamed with social media powerhouse Twitter to create the "Nielsen Twitter TV Rating".


Networks and advertisers have noticed the influence of television programming on the social media conversation. The Twitter TV Rating will measure both the number of viewers tweeting about a show as well as the number of persons who see the tweet. Twitter claims more than 140 million active users.
During 2012, Nielsen and SocialGuide conducted a study on the correlation between Twitter traffic and television watching. The study found Twitter conversation is one of the top three influences on ratings.
This new rating will not be included in a standard Nielsen rating for a program. Instead, it will be a separate, complementary rating. Still, for those of us who do the majority or entirety of our television viewing online, it is a step in the right direction to include non-traditional viewers in the ratings numbers.
The Impact Fans Can Have
Maybe Nielsen is on to something with measuring the impact Twitter can have on the audience metric.
As it became obvious that Warehouse 13 was on the bubble for renewal or cancellation, the producers and cast began a campaign urging fans to tweet about the show during its "live" broadcast using a specific hashtag. Fans responded. For several weeks in a row, Warehouse 13 became one of the top trending topics during the Monday 10 p.m. hour. The audience for Warehouse 13 is a technologically savvy one that tends to use digital platforms for television watching. The cast and showrunner/executive producer Jack Kenny have often expressed their conviction that the show has many more viewers than the Nielsen ratings measure. Kenny has tweeted that DVR+7 results raised the show's viewing numbers by 127% every week.
It is my opinion that this campaign is what prompted the decision makers at Syfy to renew Warehouse 13 for a fifth six-episode season. It's more than they've given many shows in the past few seasons, even shows they termed hits like Eureka. One thing the fan campaign proved is you can have an impact without being a Nielsen family.
Even if you're not a Nielsen family, the number of television sets tuned into a particular program during its live broadcast is reported to networks. Even if you don't watch, the television is on during commercial breaks, which is what advertisers care about. Don't skip ads, even if you DVR. Systems now track whether or not the commercials play. Take a snack or potty break. Tweet during the live broadcast of your favorite shows and tweet about the commercials during that time. Remember, the goal of Nielsen's entire system, even the new metrics, is to provide a measuring system to generate advertising revenue for networks. Even if you can't watch during a show's live broadcast, tweet using that show's hashtag. As the Twitter TV Rating takes hold, hashtags will be promoted by networks.
Is there any hope that your favorite show won't be canceled?
The majority of fan campaigns to save shows consist of starting petitions, creating Facebook pages, emailing the network executives — all activities designed to create as much fan noise as possible. The thinking is that if fans can't be ignored, the show can't be canceled. As the long list of canceled, beloved series proves, this is an ineffective method.
At its core, television is a business, and as in all business, well, it's all about the "Benjamins". If a show is making a profit, the odds are in its favor to be renewed. But if a show loses money, or a show that has been a money-producer starts making a significantly less profit, the odds may not be in its favor. Fans must learn to come across less as "fanboys" and to take useful action to get the notice of a network.
Networks, no matter their reputation, do not like to cancel shows they know are quality shows with a loyal following. But if they can't demonstrate through ratings and other sources that a series has a measurable and therefore marketable audience, they cannot sell commercial time to advertisers. For at least the foreseeable short term, in the US, it's how the television business model operates.