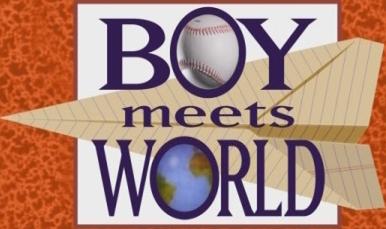 One summer I spent every day watching Boy Meets World in the morning on Disney and in the afternoon on ABC Family. Then I had to go back to school — college — and was bummed out. Now I'm an adult with a not-so-adult job so I'm home early enough to catch Cory and the gang on MTV2. And every day I wonder where the characters would've been had they turned the TGIF classic into a show with soap opera longevity.
We can easily Google where the actors are and stalk them out on Twitter for an @ reply (looking at you, Rider Strong), but we're left with only assumptions about the actual characters. Did Eric ever amount to anything? How many kids did Cory and Topanga have? Mr. Feeny ever retire? I took my love of the show and my brain power and am going to give you a little peace of mind and give you my ideas of where the Boy Meets World clan is today.
Cory and Topanga Matthews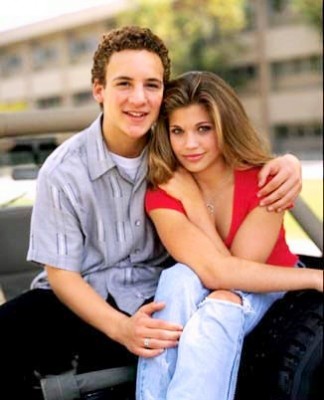 Yes, years later, they're still married. As one of the best couples to ever grace the small screen, I wouldn't dare imagine them apart. After Topanga's internship was through in New York, the young couple struggled to make it in the Big Apple on their own, so with their pride, they moved back in with Cory's parents in Philly for a year while they got back on their feet. In that year, Topanga got offered a job in Boston at a small law office. She took it and the couple has been residing there ever since with two kids, George and Luna (Topanga never lost that weird nature we fell for). Cory turned out to be the best Mr. Mom and holds down the fort while Topanga acts as the bread winner.
Shawn Hunter
While Cory and Topanga failed to stay in NYC, Shawn flourished there. He found a home in the East Village where he had a string of women (good ol' Shawn Hunter) he fell in and out of love with. These women would turn out to be the subjects of many poems written by his pen, though none were ever published — Shawn never craved the spotlight, just enjoyed what time he had. What about "the one," Angela? They reconnected with the help of a John Adams High Facebook group in 2010 but have yet to get past "poking" one another.
Eric Matthews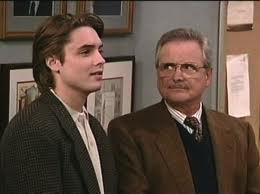 Throughout Eric's entire life, there was one person there to guide his ship to port, Mr. Feeny. And with Eric's youthful presence and heart, it is no surprise that after the year in New York waiting tables, he felt the need to do more with his life. He enrolled in school once again and became — what else? A high school counselor offering "Feenyisms" to the students at the high school he once attended.
Angela Moore
You've read she's Facebook friends with Shawn and that might be all they ever are because Angela is now a once divorced mother of two living with a new beau in Seattle. While in Europe with her father she fell in love with the arts even more and now runs her own art studio.
Jack and Rachel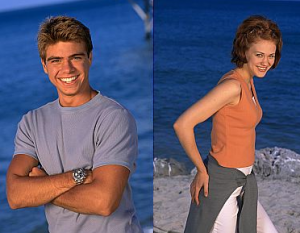 After being in the Peace Corps for two years, Rachel extended her stay, while Jack went back to the states. But the pair didn't end on bad terms and still keep in touch. Today you can find Rachel helping around the world. Jack, you can catch him in Florida holding down a steady office job, volunteering on the weekends.
Mr. Feeny
After his favorite group of students were off to face this world they had barely met in their youth, Mr. Feeny continued to teach for six more years. Once in retirement, he traveled the world and still receives holiday cards from every student on the BMW roster.