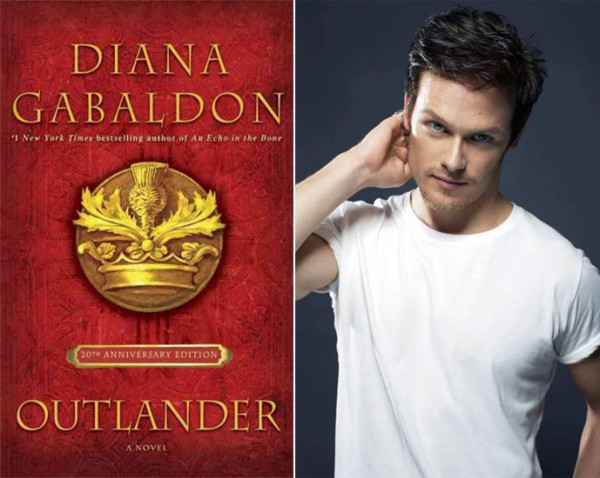 Starz network has been successful with its original series in the past few years. Just look at Spartacus. Now, they are tackling the Outlander novel series by Diana Gabaldon. The book series itself spans seven novels with more to be written in the future.
The series is about a woman named Claire Randall who is a former World War II nurse taking a second honeymoon with her husband. The year is 1945. They are touring the countryside of Scotland, trying to reconnect after years of separation caused by the war. Claire visits a group of standing stones, similar to Stonehenge, where she is transported back in time to 1743. There, she meets Jamie Fraser, a young Scottish outlaw. She then must decide to either return to the future or stay in the past. While it may seem like a romance novel, it really is much more than that. It is a combination of fantasy, historical fiction, and science fiction. For years, fans have wanted to see these novels imagined on the big or small screen.
It was rumored last year that the series would be turned into a movie or television series. Then, in June of this year, it was announced that Starz was producing the series and it will be 16 episodes. The writer helming the series is well known to sci-fi fans. Ron Moore, of Star Trek and Battlestar Galactica fame, is adapting the novel to television. Fans, of course, are concerned about who will play the main characters. Starz tweeted that Scottish actor Sam Heughan (pictured above) is in talks to play the role of Jamie Fraser (Editor's note: he's now been confirmed). He is unknown to American shores. It may disappoint fans who wanted a well-known actor. Yet, the formula of using mostly unknown actors has proved successful in the past. Lost and Game of Thrones are both success stories. There is no news yet of who is playing Claire Randall.
The series will be large in scale. It will have battles waged with swords and kilts. There will be Scottish castles and even an appearance by the Loch Ness Monster. The series is slated to be ready in 2014. Until then, take a gander through the books and be on the lookout for more Outlander news.