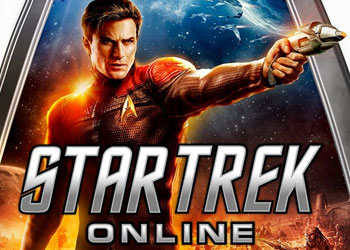 There aren't a ton of big games hitting this week, but that's probably for the best, considering that a big chunk of you are currently occupied running through Mass Effect 2. Still, there are some notable releases coming this Tuesday and Wednesday, and here's a look at the cream of the crop.

Atari and Cryptic present the first massively multiplayer Star Trek RPG with hopes of boldly stealing some of the thunder from other established MMOs. The big selling points are that you'll be running ground and space missions from the very beginning… No need for a space patch a year or more into the game's lifespan (here's looking at you, Star Wars Galaxies).

The highly popular Japanese RPG goes worldwide with this week's big Playstation 3 release. Featuring multiplayer questing elements, as well as the ability to turn your little dude into a massive knight and customize a village for him, White Knight Chronicles looks to feature a lot of depth and gameplay.

This third installment in the STALKER series is a third person survival shooter that boasts over 70 main and side missions, as well as multiplayer modes and the newly developed A-Life system that draws from the best of the first two STALKER games.

If you're still hooked on The Sims 3 (raise your hands, please), this week you'll get to toss some brand new and classy loot into their already undoubtedly swanky pads. High-End Loft Stuff is the first in what likely will be a neverending avalanche of furniture and accessory packs.
Chime (Xbox Live Arcade)

This week's new XBLA downloadable title is a puzzle game that combines block dropping with musical gameplay. It sounds a bit like Lumines but looks a little more Tetris-y. More than 60% of the proceeds from the game will go to children's charities, so you'll be doing something good with your Microsoft Points. And hey, it's only 400 points!