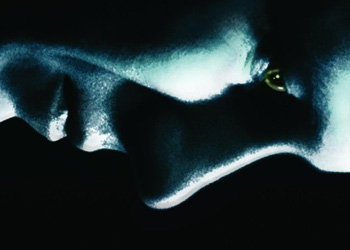 The rise of Blu-ray's popularity over the past half decade has made high definition an expectation for home video, and it's unusual to see a new movie release that doesn't land on Blu-ray. Even as all the new films and TV shows are making fast Blu-ray debuts, there's still a huge back catalog of older movies that have yet to make the leap to HD. Warner Bros dug into that catalog this month with a bunch of previous hits that just now are making their way to the newer format. Seven sci-fi flicks arrived last week, and they will be followed by another nine suspense films this week. Here's a look at Warner's batch of sci-fi that now is newly available on Blu-ray.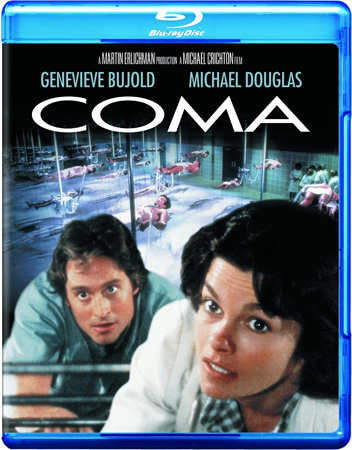 Novelist Michael Crichton adapted Robin Cook's 1978 novel for this tense medical drama. Geneviève Bujold plays a Boston surgeon who becomes suspicious of her hospital's inner workings when her best friend ends up in a coma after undergoing what should have been a simple procedure. She investigates previous patients' experiences and begins to uncover a frightening conspiracy that makes for both a gripping mystery story and a pointed commentary about patients' rights in the world of medicine. Michael Douglas and Rip Torn guest star, with minor appearances by Ed Harris and Tom Selleck.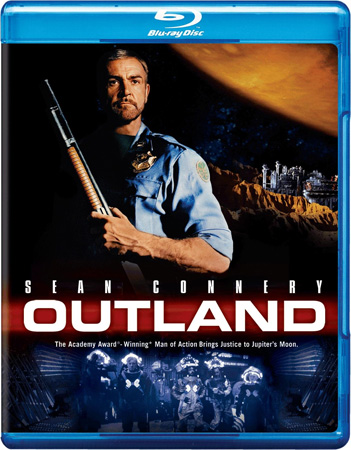 Sean Connery stars as outer space lawman William O'Niel in Peter Hyams' sci-fi film from the early '80s. Trying to uphold justice and civility on a corporate owned mining station on the Jupiter moon of Io, O'Niel investigates a series of mysterious deaths. Borrowing tonally and visually from the likes of Blade Runner and Alien, Outland is a surprisingly compelling space western that co-stars Peter Boyle and Frances Sternhagen. This new Blu-ray release comes with a newly recorded director's commentary from Peter Hyams.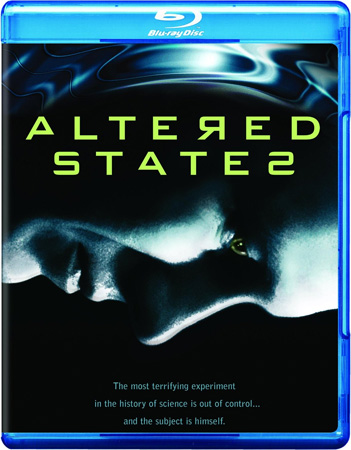 Long before Fringe's Dr. Walter Bishop started drugging his patients with LSD and dropping them into sensory deprivation tanks, Altered States explored the same realm of science. Indeed, much of the experimentation done in Ken Russell's science fiction horror film is echoed in the later Fox series through very intentional references and homages, and Fringe's Blair Brown even co-stars in Altered States with William Hurt in his first film appearance. Hurt plays Edward Jessup, an abnormal psychology professor who experiments on himself using hallucinogenic drugs in order to explore humanity's other states of consciousness.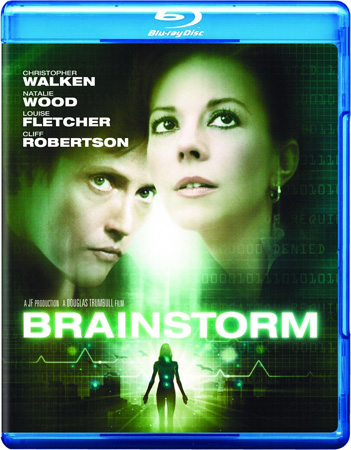 In her final movie, Natalie Wood stars alongside Christopher Walken and Louise Fletcher as researchers who have developed a sort of virtual reality interface that can transmit experiences and thoughts from one person to another. As with any great technological advance, the interface computer called The Hat eventually reveals its dark side as the potential for exploitation and misuse becomes apparent. After a particularly unexpected development, the military intervenes, creating a suspenseful and thoughtful exploration of technological ethics and governmental motives.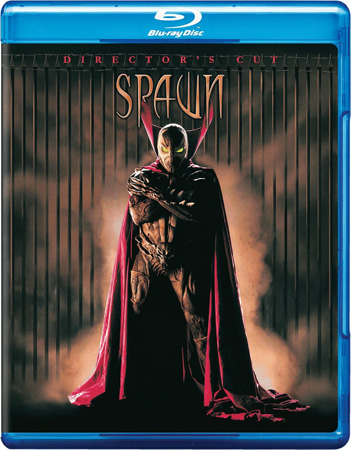 Todd McFarlane's Spawn is a banner comic book title from the '90s, establishing many of the character traits and story elements that would become tropes of its era. In 1997, Mark A.Z. Dippé wrote and directed this big screen adaptation of the superhero story. Al Simmons (Michael Jai White) is an American soldier who is double crossed and murdered while on a mission. As he passes from this life into the next, he meets the devil, who makes him a classically Faustian offer. Simmons agrees to lead the armies of Hell in the Armageddon in exchange for one last chance to see his wife. Reborn as the hellish antihero Spawn, Simmons finds himself at the center of a cosmic battle between good and evil. Michael Sheen and John Leguizamo co-star. This Director's Cut edition comes with an audio commentary, a making-of featurette that runs a bit longer than an hour, and a duo of music videos tied into the film.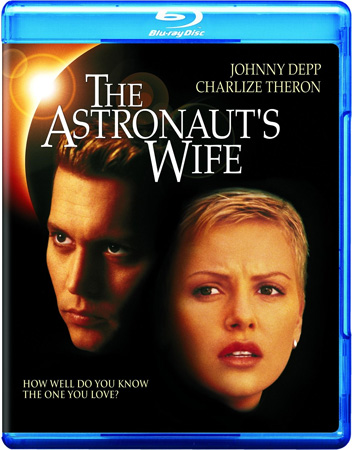 Another sci-fi / horror hybrid in the new batch of Blu-rays is The Astronaut's Wife, a 1999 speculative thriller starring Johnny Depp and Charlize Theron as NASA astronaut Spencer Armacost and his devoted wife Jillian. Armacost's latest space mission goes awry when an explosion cuts him off from contact with Earth for two minutes. After communication is reestablished, a deeply shaken and confused Armacost returns to Earth as a hero. Jillian senses that something about her husband has changed, though, and those missing two minutes possibly could results in dire consequences for both of them.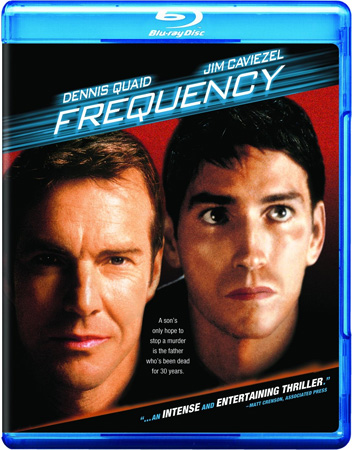 Possibly the best of this collection of new releases is Frequency, a widely praised film that ties together elements of time travel science fiction with a police procedural thriller. Jim Caviezel stars as New York Detective John Sullivan, whose father Frank (Dennis Quaid) died as a fireman thirty years ago. A strange event involving the aurora borealis allows Sullivan to contact his dad from the future, warning him away from his fiery fate. In doing so, the father and soon create an alternate timeline that sparks a series of murders that affect both of them. The new Blu-ray release sports a number of bonus features, including multiple audio commentaries, a featurette series about the science and technology in the movie, four deleted scenes, and an isolated music track with commentary.