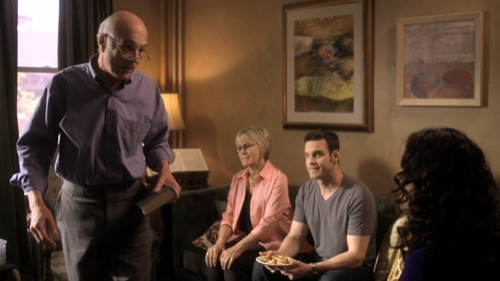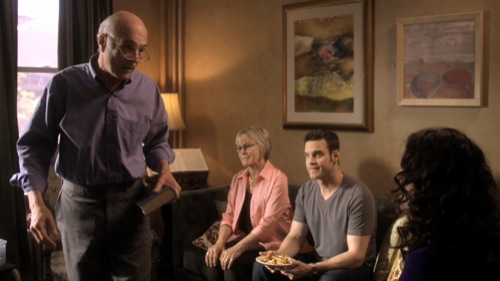 Review: Warehouse 13 1.11 – "Nevermore"
Original Airdate: September 15, 2009
Screencaps by toxic_caps.
This episode sees Pete and Myka going to Myka's parents' place to help her father, who has fallen ill. We also find out that Myka has been keeping the nature of her profession a secret, as is often the case in sci-fi shows.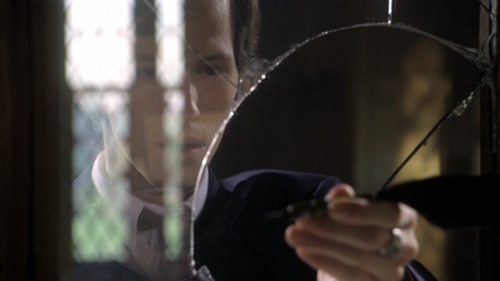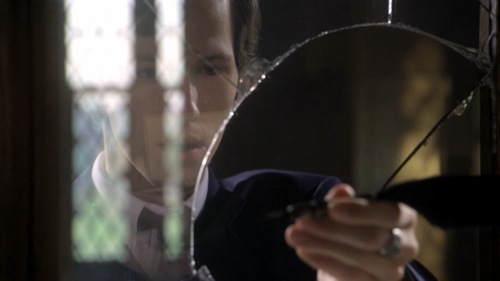 Meanwhile, in another part of the US, a geeky kid is going about his day with all the usual trials and tribulations that come with being a young teenager in love.  His only source of guidance is his English teacher, who has a penchant for collecting authors' memorabilia. One item of note in his collection is the pen of late American poet and novelist Edgar Allan Poe. So, as if the episode isn't depressing enough — the kid is just thrown crap from all over, his crush won't reciprocate, the bullies are relentless, and school isn't going as well as he has hoped — through some weird cosmic twist of fate, he breaks into his teacher's display and steals the pen.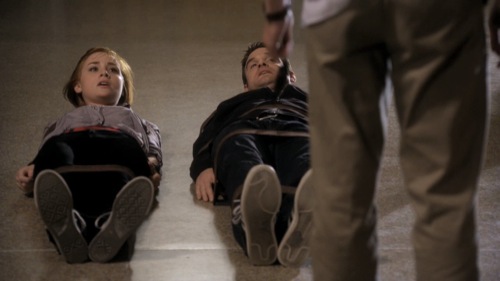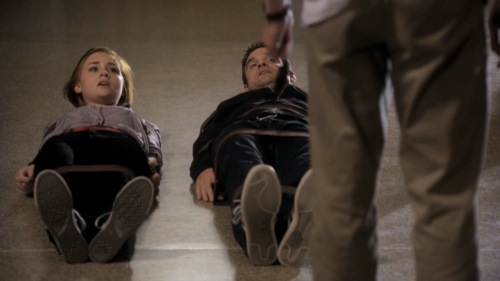 At the same time, Myka's father takes a book into his hands and falls to the floor. With Artie busy at the Warehouse, Claudia is flown in to help out, going with Pete to the school to check on the mysterious occurences surrounding the troubled teen. After a series of unfortunate events (no pun intended) with Poe-centric themes behind it, Pete and Claudia confront the teen and take the pen to be gooed. However, this does not end the nightmare because the pen needs to be in contact with the book in order to heal Mr. Bering.
After a successful mission, it ends with MacPherson trading the pen for Myka's parents' lives in a cliffhanger!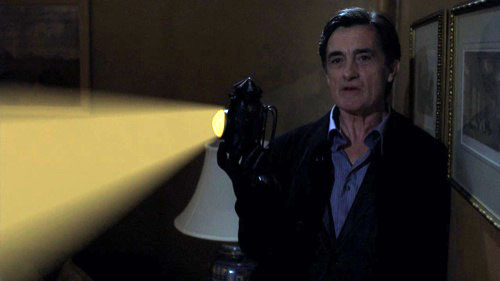 This episode is a particular favorite of mine because it draws elements from one of my favorite American writers of all time.  The way that "The Raven" and all the other poems and stories are worked into the story is superb.  Another thing that I found interesting was the fact that Claudia finally has her moment in the sun as a de facto field agent of the Warehouse.
This penultimate episode gets 4.5 out of 5 stars.
On to the finale!