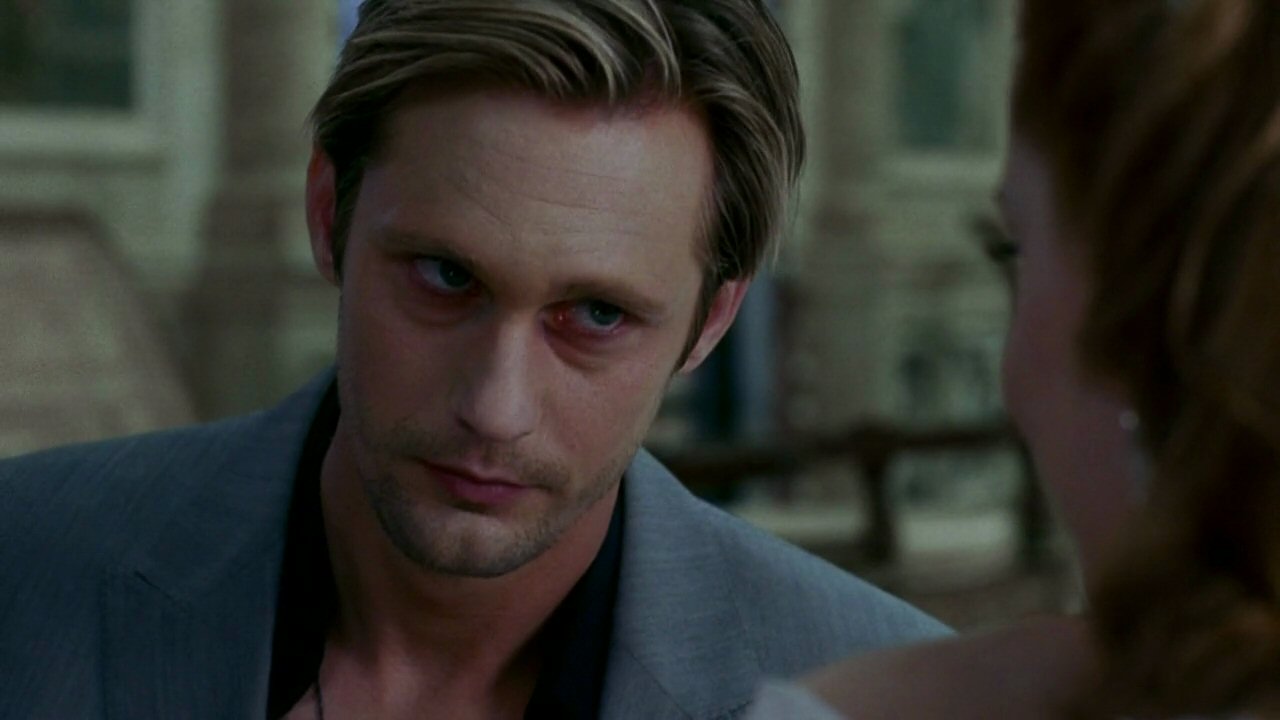 Review: True Blood 2.12 – "Beyond Here Lies Nothin'"
Original Air Date: September 13, 2009
Rating: NR/AO (Not Rated/Adults Only)
Screencaps were done by Marishna on LiveJournal this week.
Well. This was one of the biggest television finale disappointments I think I've ever had. They had me all excited about this season (I pre-ordered the frakking Orange Crush they put in fancy glass "Tru Blood" bottles, for Christ's sake), and this is how it ended? The biggest rush job in the history of rush jobs? Almost nothing that went down in this finale made me want to come back for season 3. Not even the promise of more screen time for that mountain of Nordic manflesh. It was that damn disappointing, and it left me with the same bad aftertaste the drink did.
This isn't going to be scene-by-scene like I normally do because I honestly couldn't stand to watch this episode twice.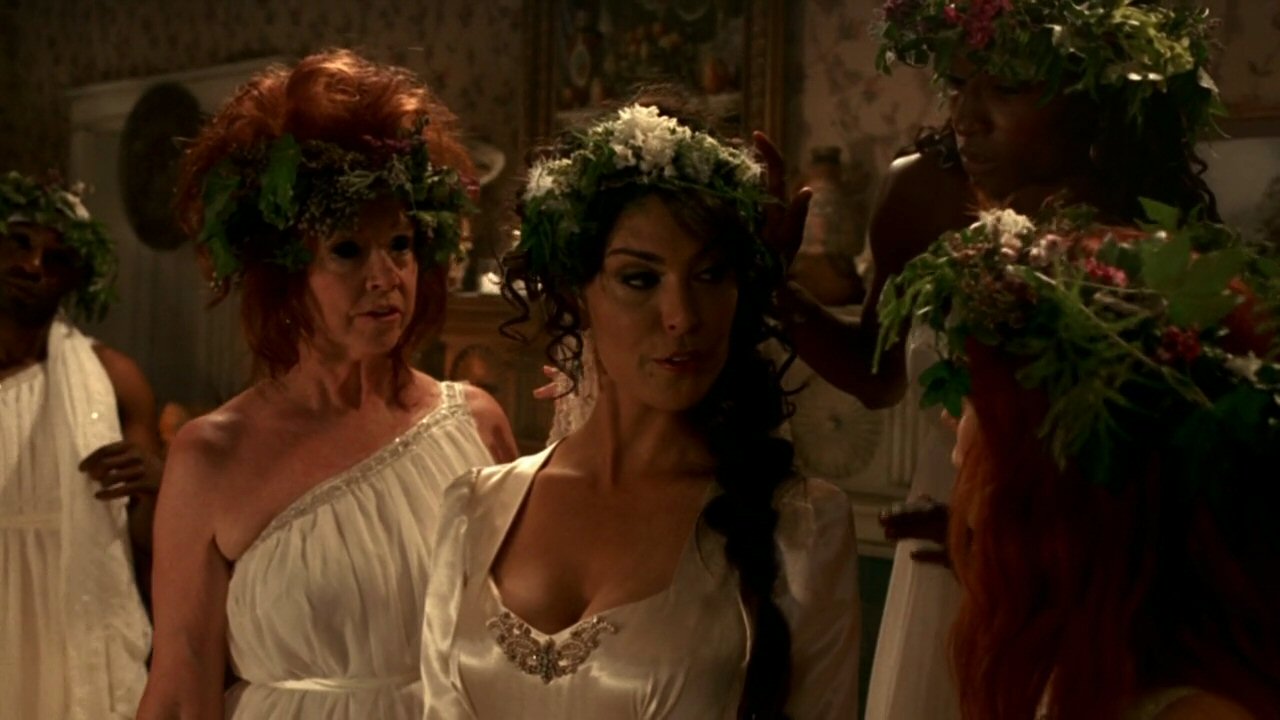 I couldn't follow what the hell was going on during this entire "Let me explain to you why I'm doing what I'm doing" bridal party. Not a damn bit of it made a lick of sense to me. If you needed a virgin supernatural, Maryann, why did you deflower him instead of getting him ready for sacrifice? The explanation of why Sam was the "chosen" one didn't make any sense, how he was being used as a "vessel" for the god (who was also supposed to be Maryann's husband)? This was the worst attempt at tying up a long in the tooth storyline. I got the feeling, by the end of it, that they didn't have this ending planned out from the start. This HAD to be last minute.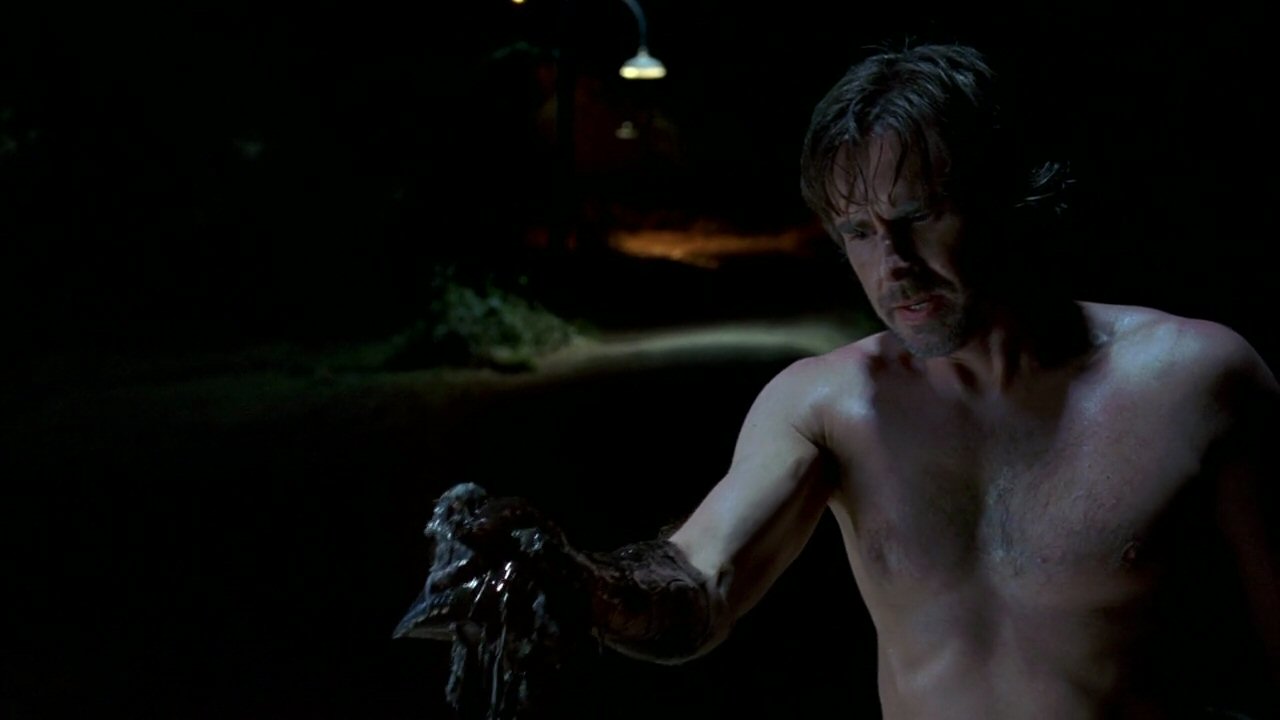 Because in a "careful what you wish for" manner, Maryann wasn't destroyed by destroying the statue. Oh, no, my friends! Instead, Sam shifts into a bull and pretends to be The God Who Comes. I take it back when I said that destroying the statue being the destruction of Maryann would be the dumbest crap ever. Now it feels like this isn't completely over because so much attention was paid to that statue. This was a total cop out, and the minute anyone saw that bull they knew it was Sam.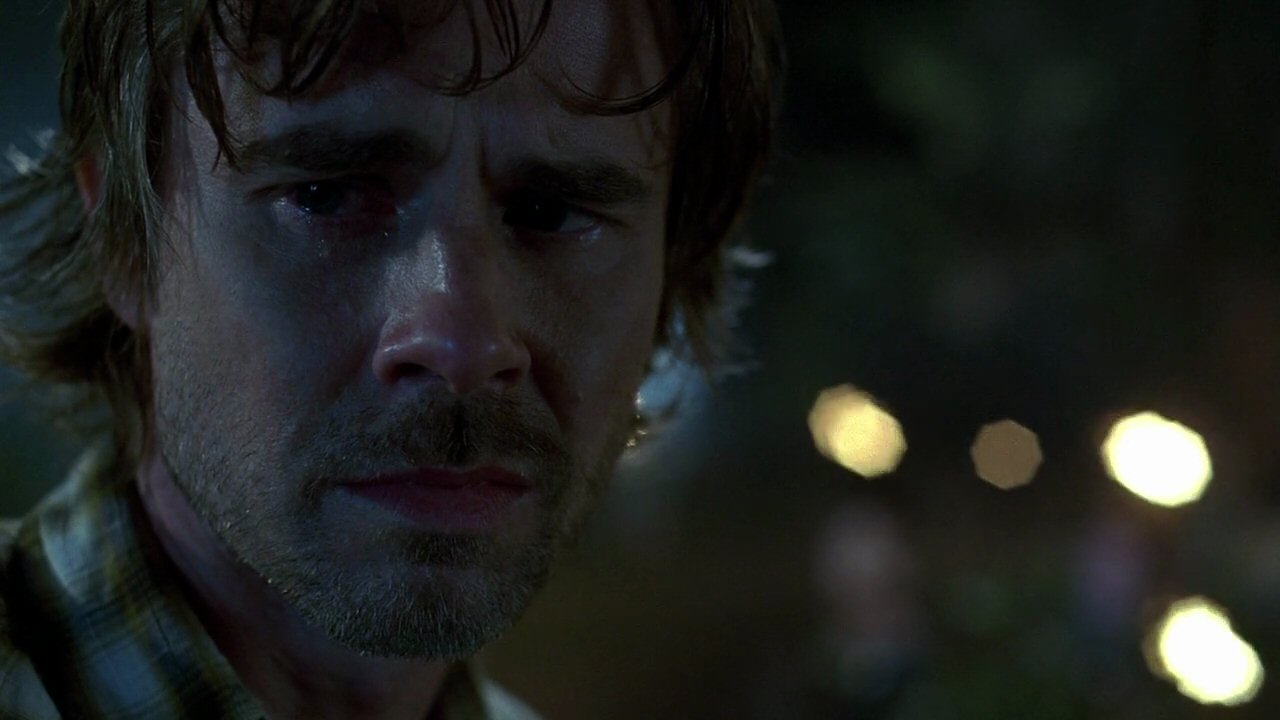 However, Sam wins as best character of the entire series. Instead of Sookie being the most human like she's intended to be, Sam turns out to be the most human of the characters. He willingly sacrificed himself to Maryann, trusting in Bill's plan (which I would NEVER do, and I'll get to why in a minute) to heal him, saves the frakking day in the biggest way ever, and then the next day goes on like all those people in the bar didn't try and end his life the night before. I'll admit it; I'd hold that grudge. I don't care if none of them remembered what happened (which I also thought was another cop out), I would not have been like Sam. His journey to find out who his real parents are is the only interesting thing S3 has going for it.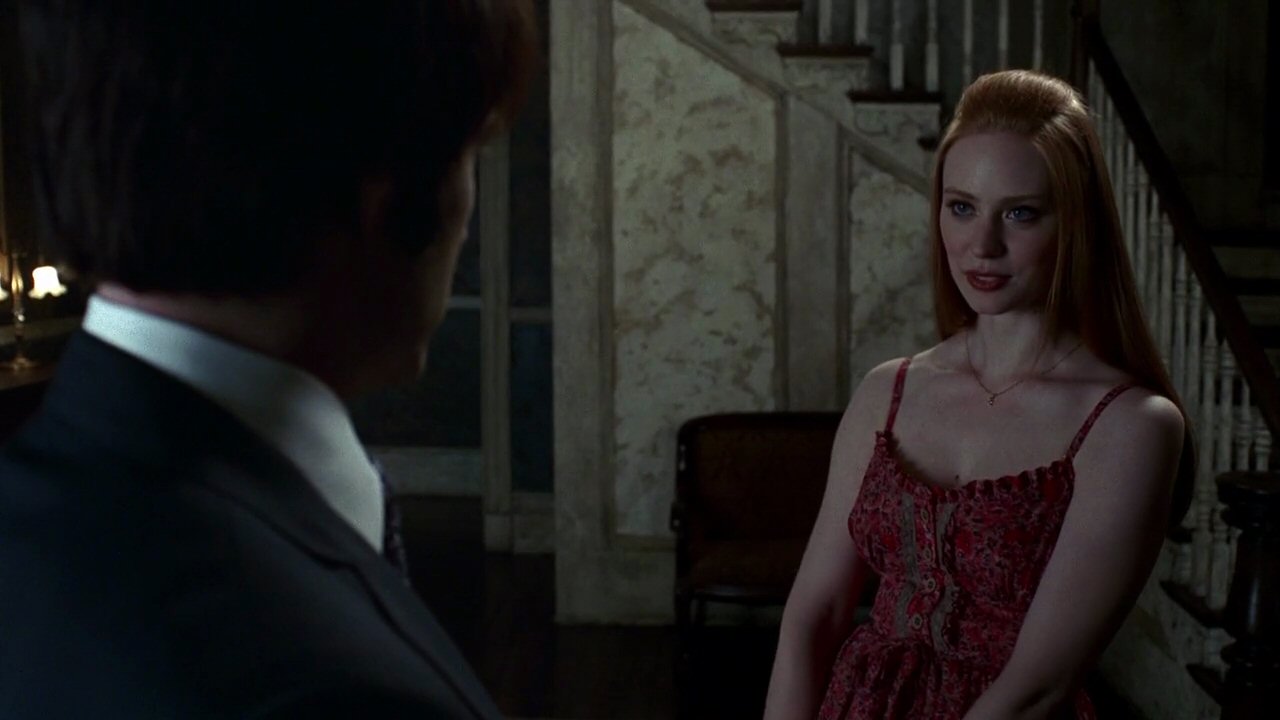 Hoyt and Jessica. What can I say other than I love where her character is going. She is one of the other reasons S3 could be interesting (none of the interesting points really involve Sookie and Bill). Hoyt, unfortunately, has lost some of his appeal for me. The whole "I hate you, Jessica!" flopping over to "I should have let her finish you off — I love you, Jessica" thing was irksome, and I have a feeling (or at least a hope) that Jessica won't just roll over and forgive him for basically calling her a monster.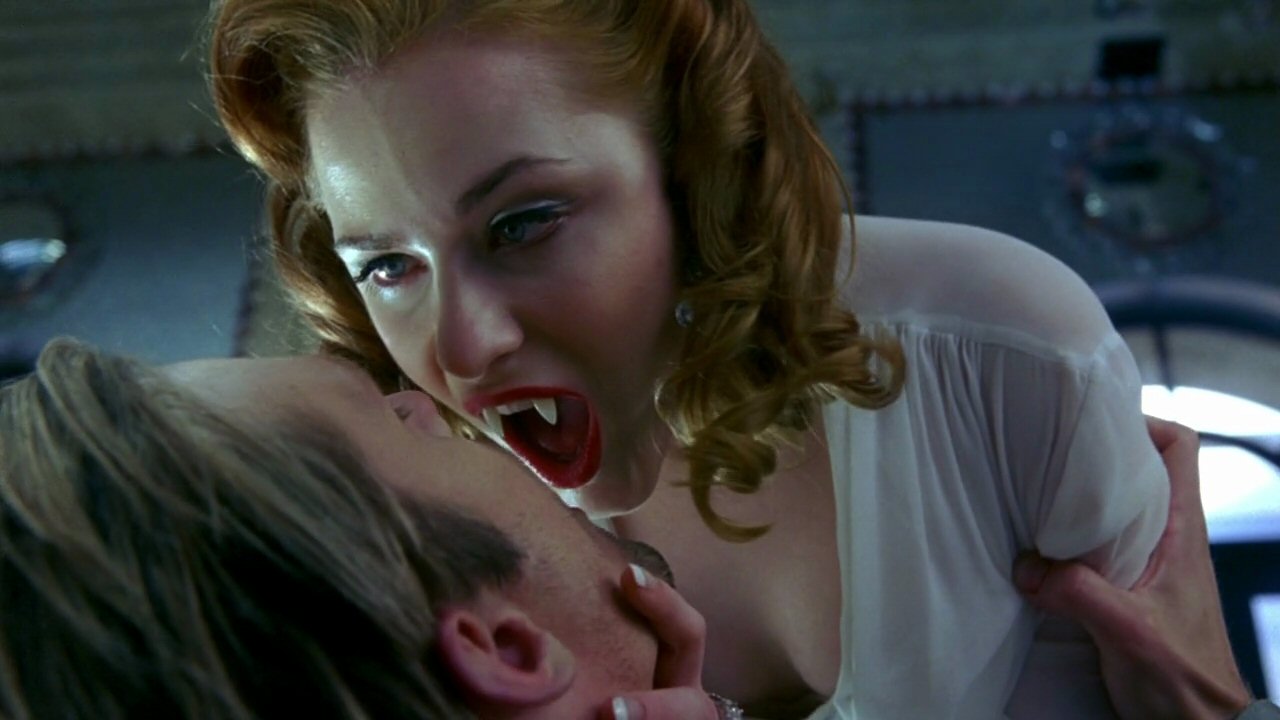 Again, the Queen was horrible and yet had the most interesting dialogue the episode had to offer. According to Sophie-Ann, drinking Sookie's glowy, magic blood will cause vampires to fall in love with her. I haven't read the books (because others who read this haven't either, please don't post spoilers in the comments if you have), but it seems pretty clear that Sophie-Ann has Bill working for her on Sookie (at least before he drank her blood), from what I gathered these last two eps. This is why I'm suspicious of him and his "feelings" for her. So if he's been sent to Bon Temps to reel in Sookie, and drinking her blood instantly created romantic feelings for her in him, he obviously doesn't love her. Eric, on the other hand, hasn't drunk her blood and wasn't sent there by the Queen (to get Sookie — only to sell her blood, and that was very interesting as well), so his love for her seems to be the more genuine of the two. Especially after the most badly timed marriage proposal of all time on Bill's part.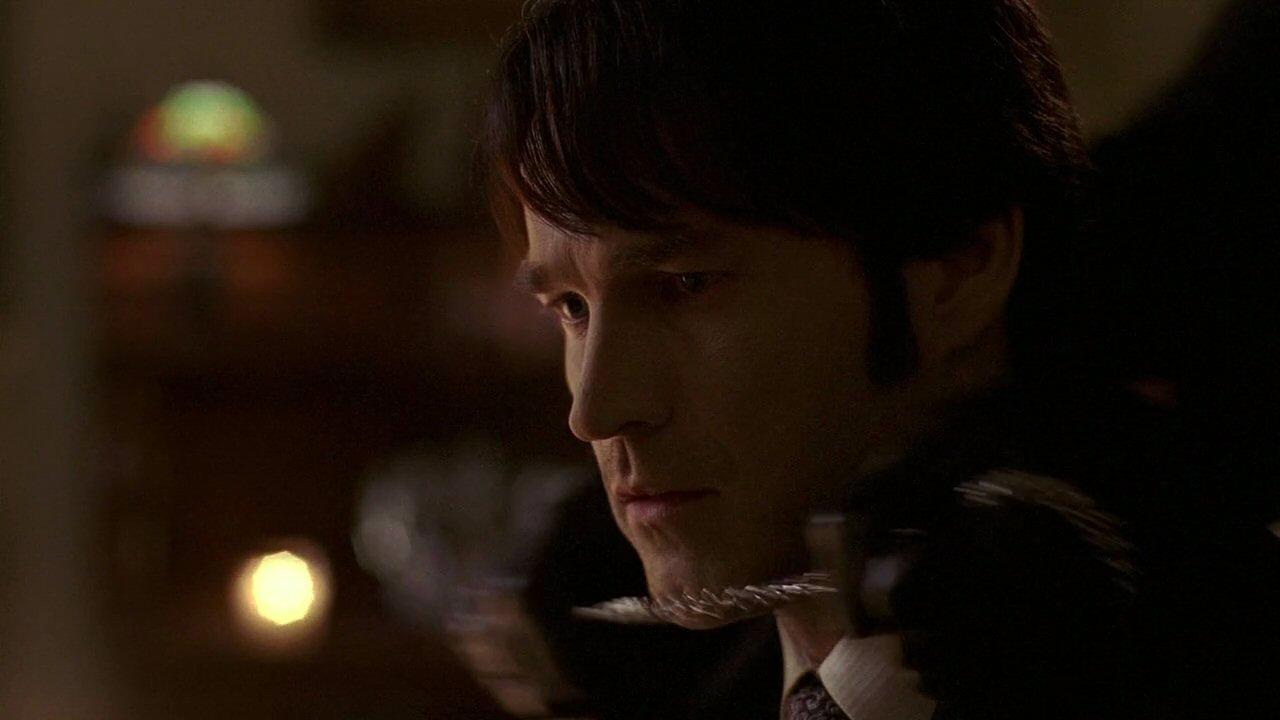 A wedding proposal right after what just went down? Sookie's house is a super big ass dump (why did they sleep in that house after the day was saved and why was that the only room NOT destroyed?), some pretty heavy business just went down, plus Bill's rushed proposal made me even more convinced of him working Sook over for Queenie. It felt desperate, not romantic. To be fair, though, I have a skewed sense of "romance," so take that POV with a grain. Also, Bill getting bagged while Sookie's having her bipolar episode in the washroom? Obviously a vamp doing the bagging (see the gloves holding the silver chain), but it feels too obvious to say it's Eric or Pam. Of course, this entire last half of the season was pretty obvious, so it very well could be Eric. My guess is that it's Lorena or someone working for her because that last scene between her and Bill was just begging for a "I'll get you, my pretty! And your little dog, too!" to come back around.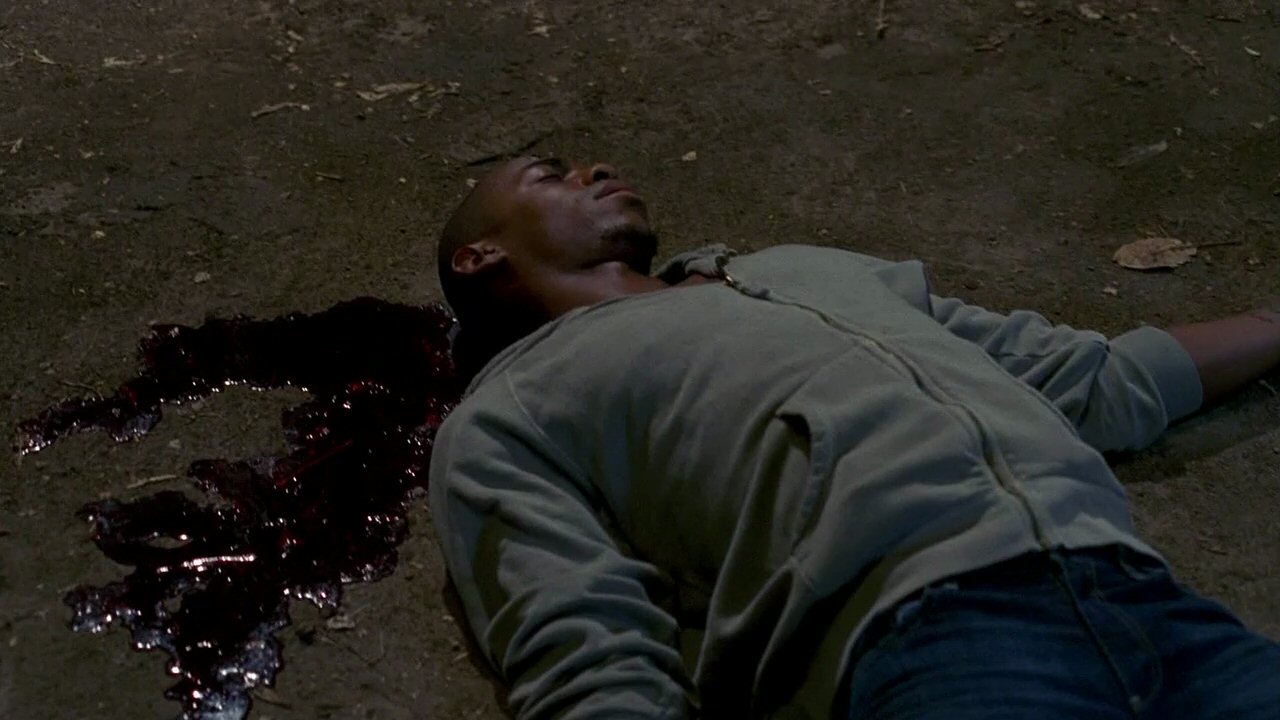 As expected, and hoped, Eggs did not make it to the next season. And while I'll miss those washboard abs, that 24-hour gun show, and those fantastic manboobs, he really needed to die. I don't even care how that's going to affect Tara next season because the writers have killed all the love I had for her in the beginning.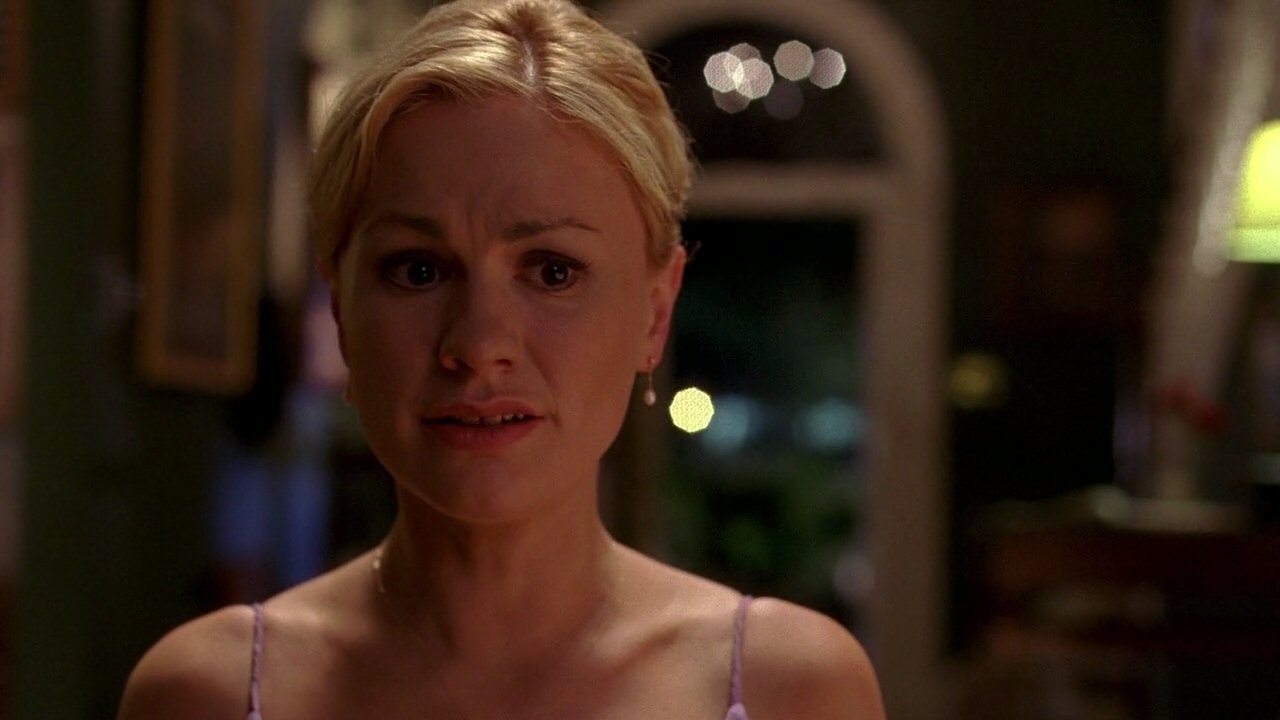 In the end, I feel like this cap illustrates how I looked by the time the credits rolled. I think I can best describe the second season as such: It was like I had been a shut in for twenty years. No one ever coming over to my house to visit me. No one ever calling me on the phone. Then the doorbell rang, and I rushed to the front door in a flurry of excitement at the prospect of an actual visitor. I hurriedly swing open the door, all smiles and grins, expecting a person to be there for my greeting. And all I got was a bag of flaming dog crap on my porch. Right next to my four-pack of Tru Blood drink.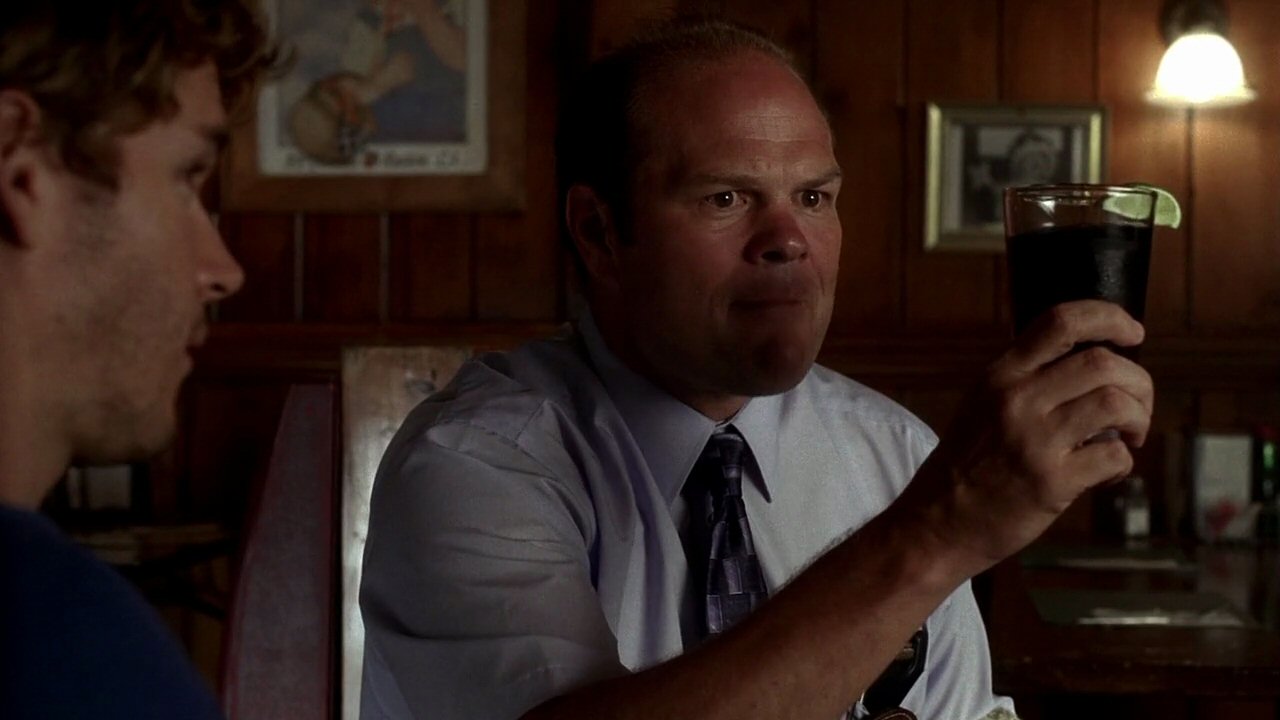 I'll be sticking to the Diet Coke with Liiiiiiiime, too, Andy.