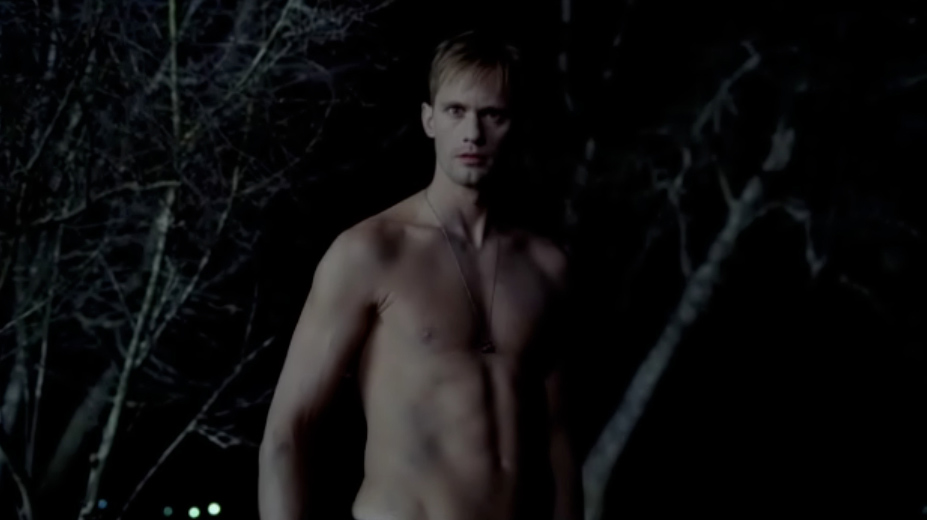 Episode: True Blood 4.03 – "If You Love Me, Why Am I Dyin'?"
Original Air Date: July 10, 2011
Eric's encounter with Marnie and the coven seemingly leaves him with his memory lost. Lafayette decides to try and fix things between him, Jesus, and Tara and Eric because of this. Jason learns exactly why Crystal and Felton abducted him. Sam and Tommy's agreement to try and hate each other a little less backfires massively. Jessica continues to make really bad decisions. Sookie gets a surprise visit, but what else is new?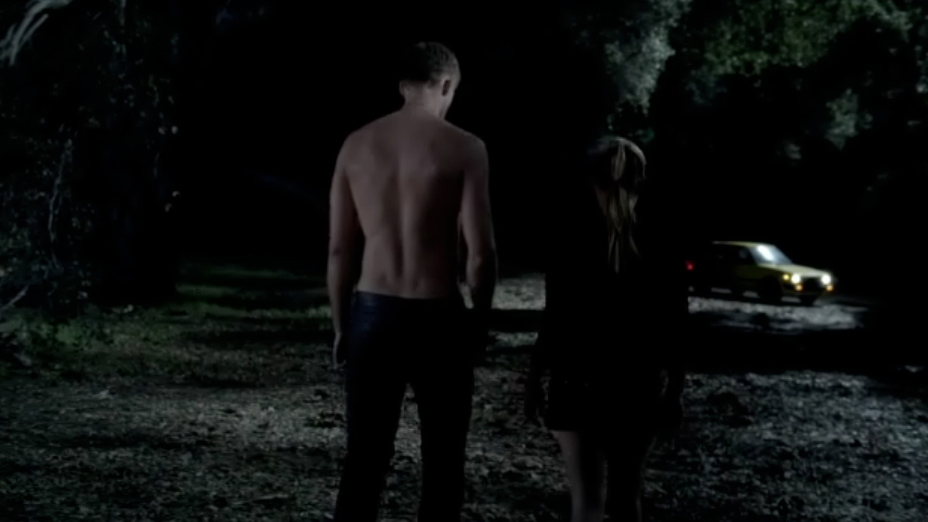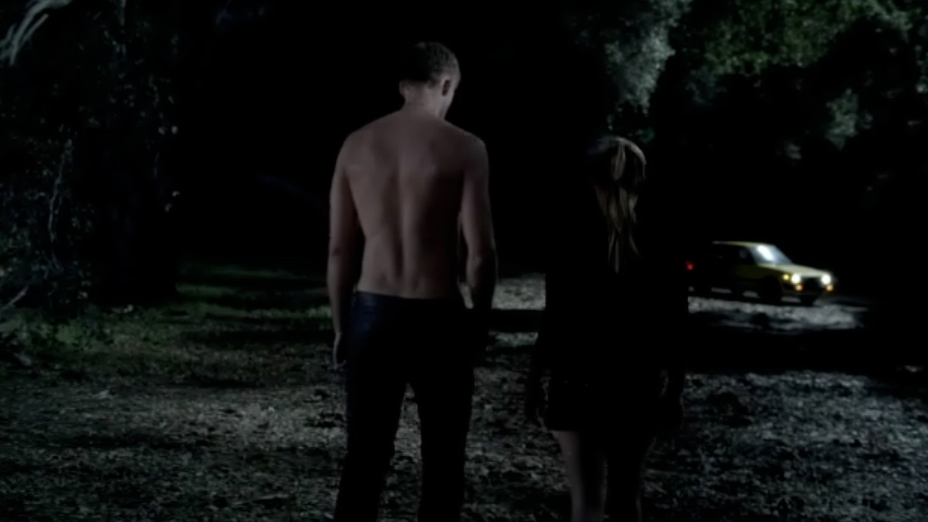 Turns out, Eric also lost his shoes along with his memory and shirt! Immediately, he's intrigued by Sookie (as is everyone, in case you hadn't figured that out yet) and the fact that she smells like "sunshine". Granted it's been a spell since I've spent any amount of time out in the sun, but what, pray tell, does sunshine smell like? Anyone? She runs when he pounces on her, he pursues, she clocks him one in the nose, and that leads to a great exchange about how she broke his nose and how he's a vampire (he remembers what he is, not who he is). Sookie asks him what the last thing he remembers is and he says "home" and starts talking Swedish and billions of women (and men, I'd wager) became spontaneously pregnant by the sexy that was that moment. I have got to get to Sweden. He finally remembers the coven, but more interestingly he recognizes the spirit that took over Marnie. Sookie says she'll help him out, and he swears not to eat her. I liked cold Viking Eric, but Puppy Dog Eric is super endearing here.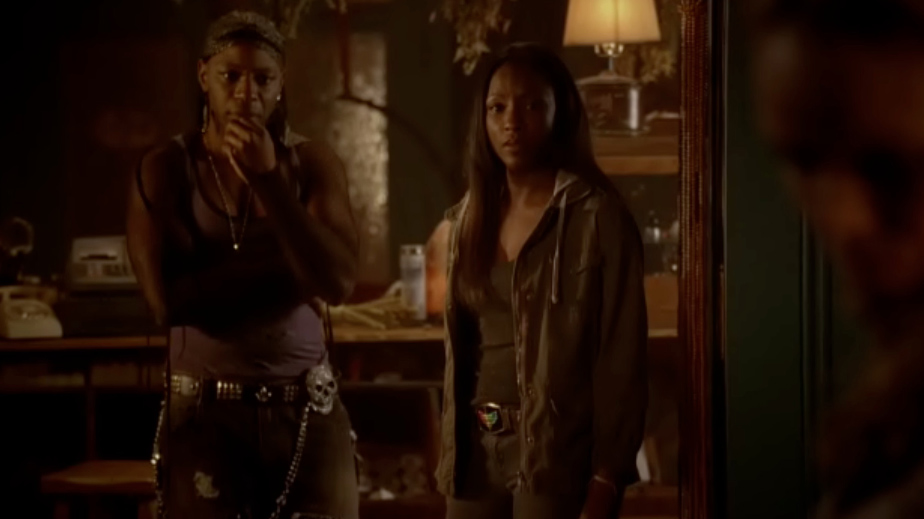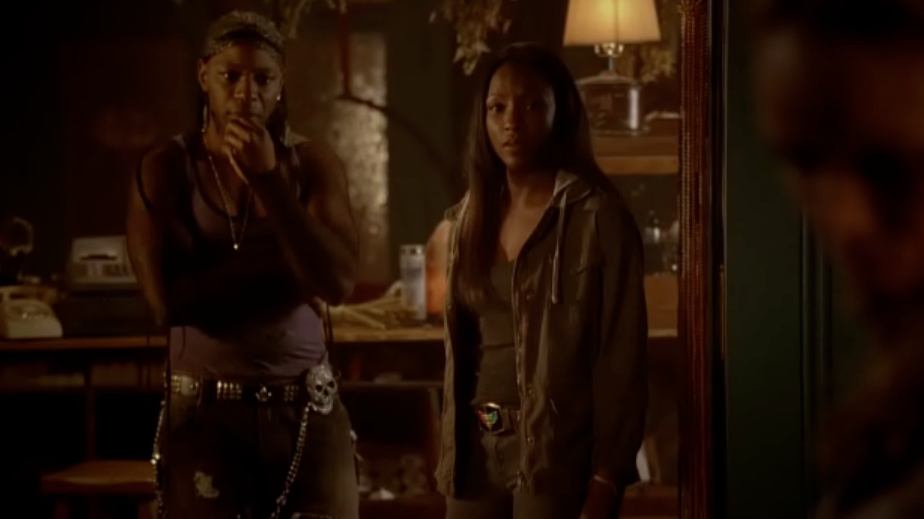 Back at the coven, witches are apparently full of dumb (with the exception of Lafayette right at this moment). They don't get why Eric attacked them despite him being rather on the nose with it all. They all want to do something in retaliation (call the cops or something), and Lafayette has to remind them that hillbilly cops can't do squat to a thousand-year-old vampire.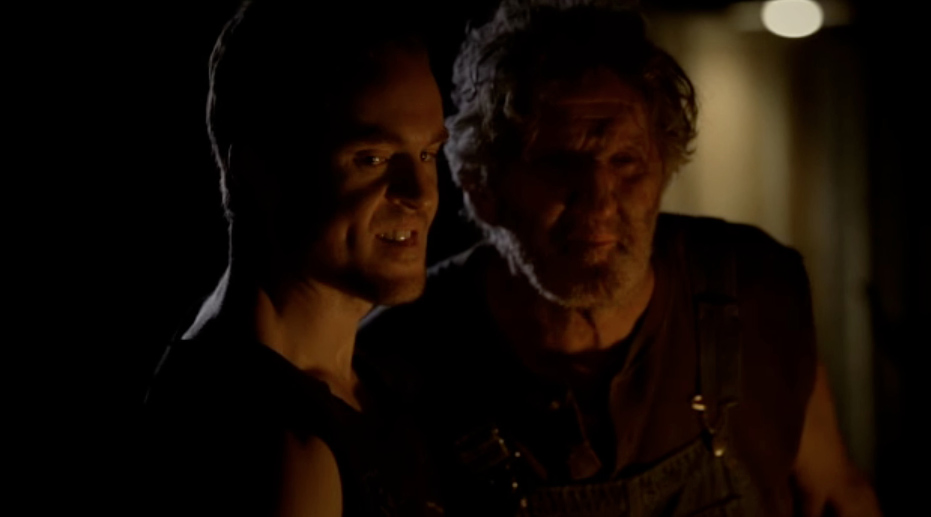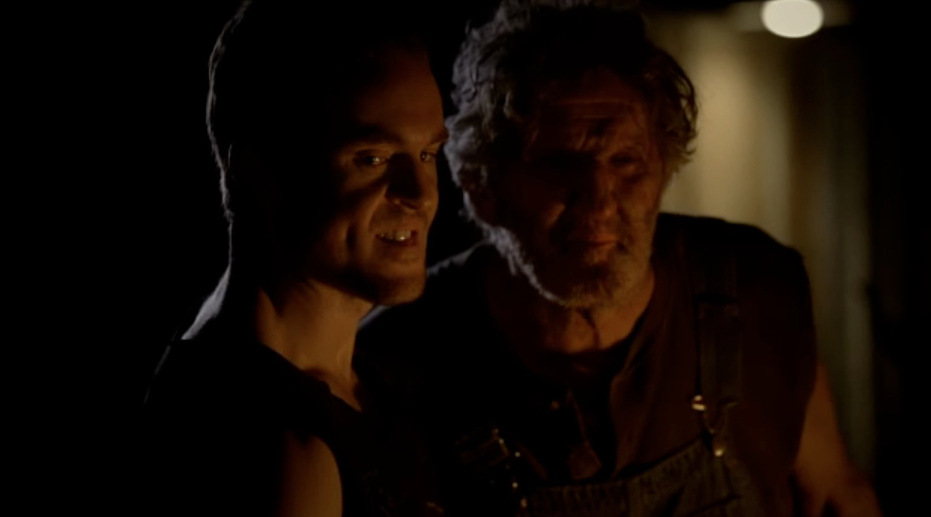 Oh my god, these people are desperately genetically without hope. This storyline is so flipping cracked out. Ghost Mama and Ghost Daddy? Their people were born of hairballs? Actually, that last one explains A LOT.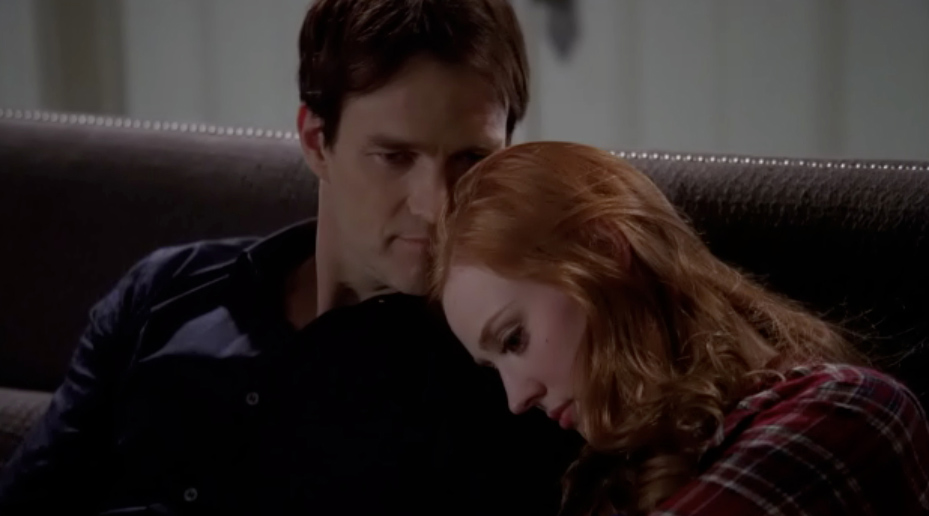 Ah, YouTube. Turns out that if you're a vamp trying to turn a quick buck, you're gonna have to pay with the true death for it. Eyebrow raising when Bill proclaimed he is the authority. Methinks someone is getting too big for his kingly pants. Jessica shows up and the two of them are like bosom buddies. They have a heart-to-heart about what Jessica did and you know she's not going to do anything he says to do. Because this character is totally reverting to the character she was when she was introduced. Super annoying.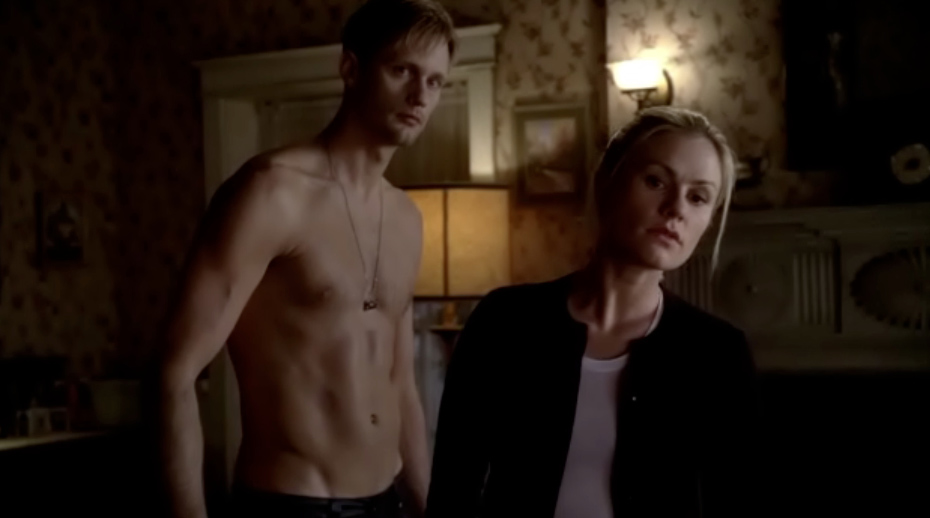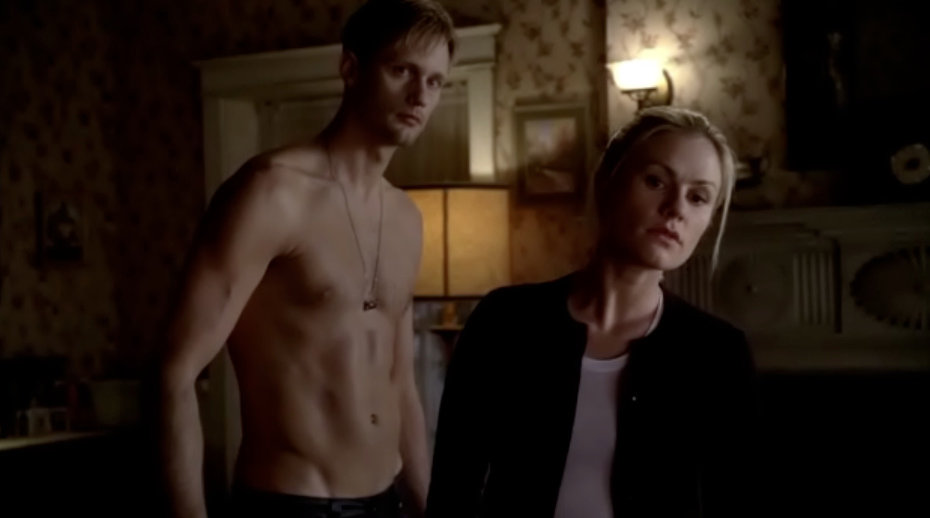 Sookie brings Eric back to the house and since he can't remember anything she pretends like it's still her house. She calls up Pam, because who else are you going to call in this situation, right? Pam is there is no time and betrays her that she does actually have feelings as she pretty much begs Sookie to take care of Eric until she can figure out how to reverse whatever happened to him. She's convinced that Bill and and AVL are trying to assassinate Eric, and makes sure to be clear that Sookie can't tell Bill what happened to Eric. All the while, Eric is just super adorable and very protective of Sookie.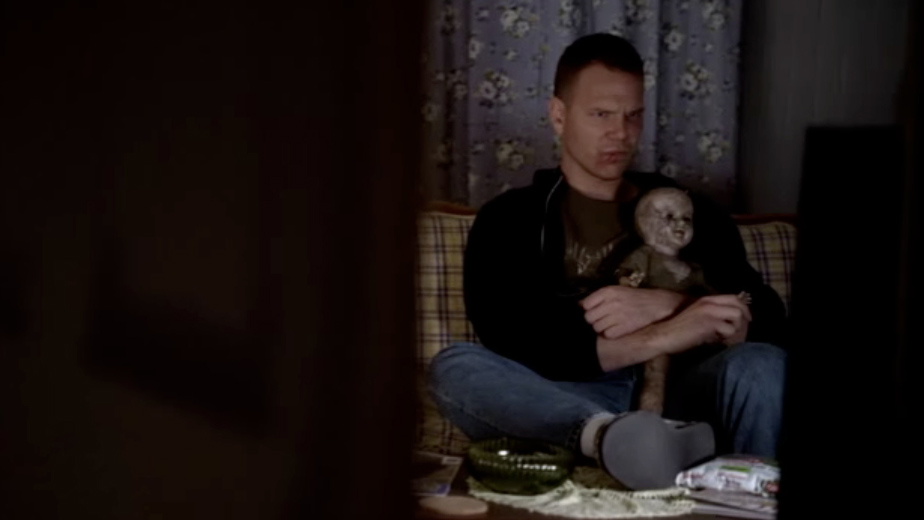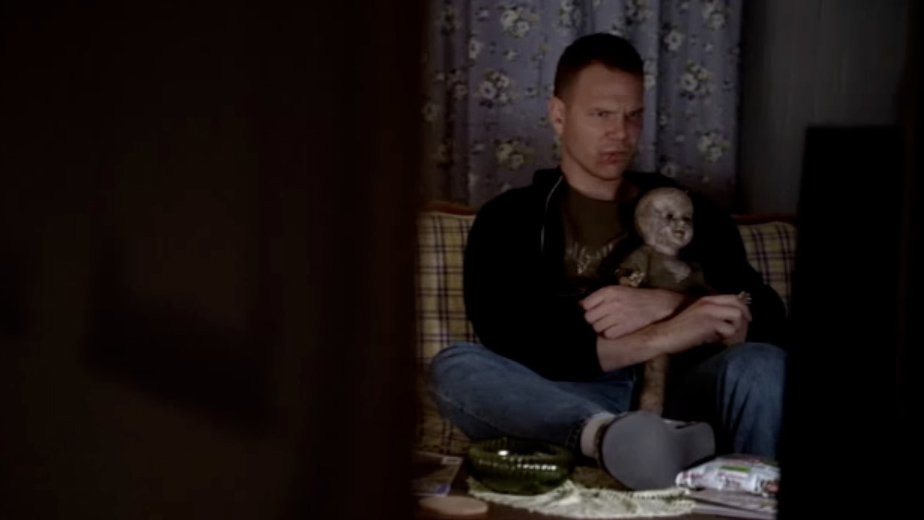 Jessica does something right and tells Hoyt the truth. Jessica does something unforgivable and glamours Hoyt.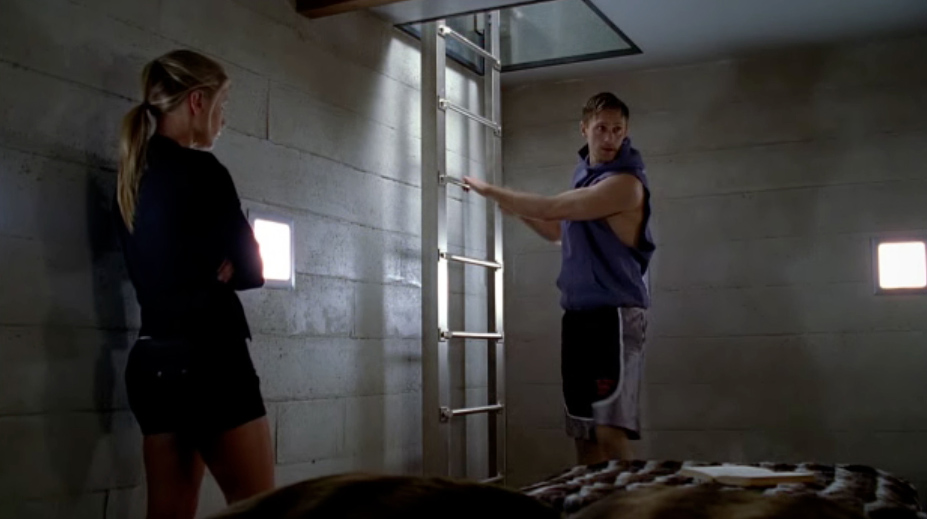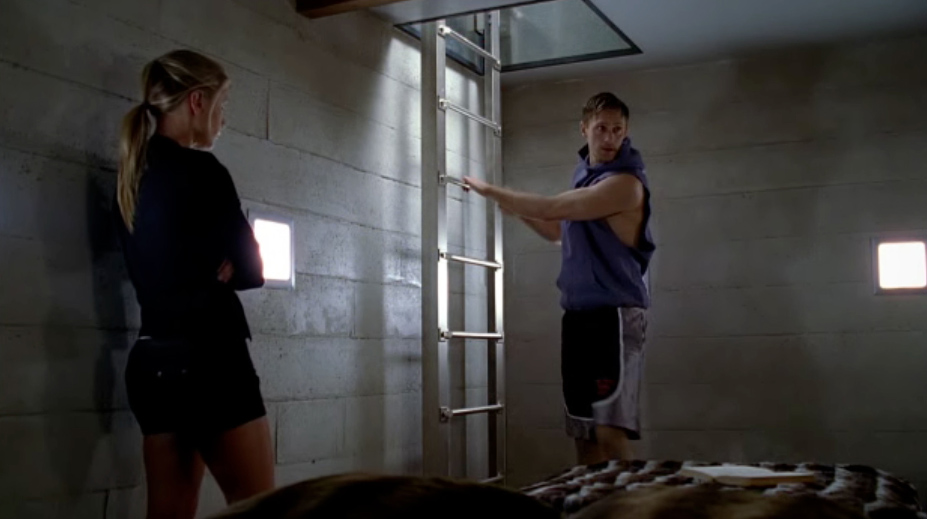 Sookie gets Eric settled in his cubby and this puppy dog thing is so working for me. Hell, I'm ready to wash his feet and feet make me vomit, so if it's working on me it HAS to be working on her. Especially when and how he asks her if she wants to be his. Melted.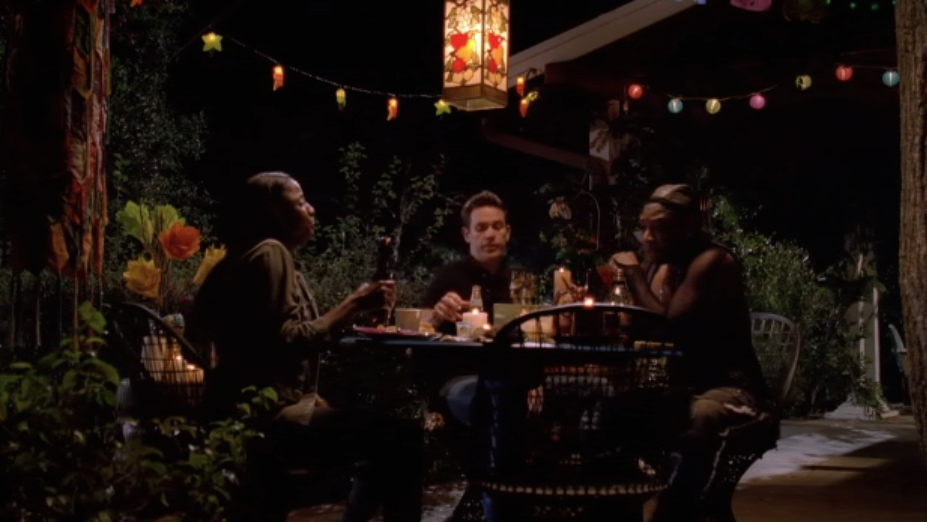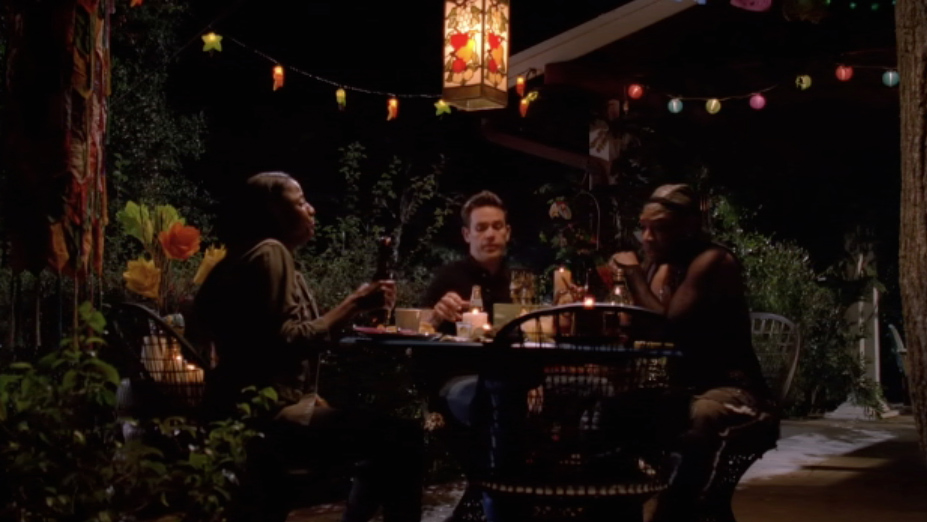 Back to the Three Musketeers, who very quickly turn into the Three Stooges because they can't figure out why Eric wanted the coven closed. Necromancy! Vampires! Dead things, Mikey, dead things! It's NOT like I'm asking them to crack the mystery of M Theory, but at least pull your head out because the lack of oxygen is affecting your ability to recognize the obvious. Also, couldn't walk three feet into the house to use the WC, Jesus? Lafayette wants to go to Eric and convince him that the three of them had nothing to do with all this and that it was all Marnie. Tara and Jesus don't want him to go to Fangtasia, but that's so what's going to happen or there wouldn't be a story.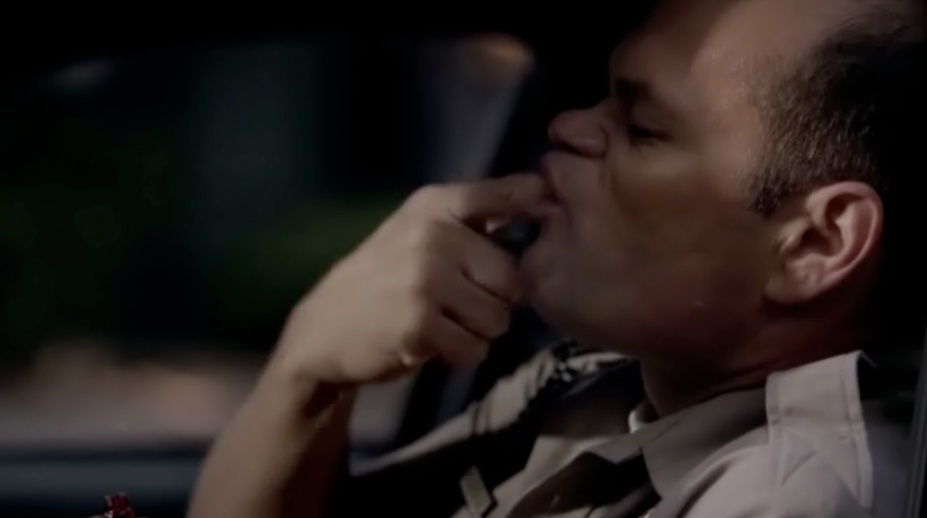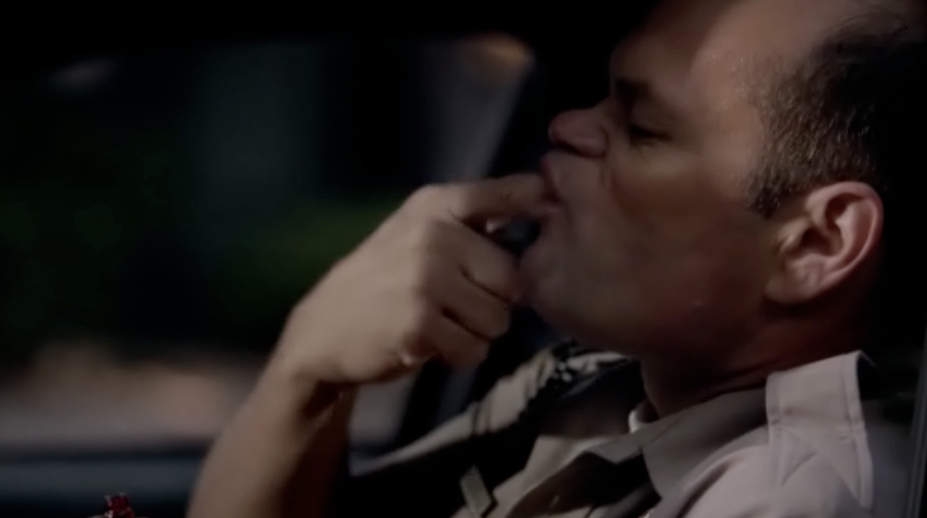 Andy has a serious problem. Also, he thinks he's Judge Dredd now.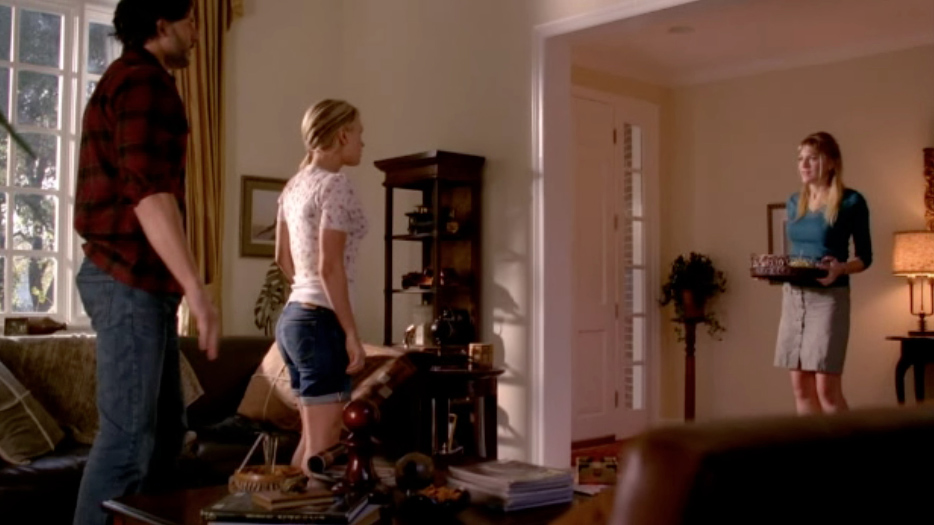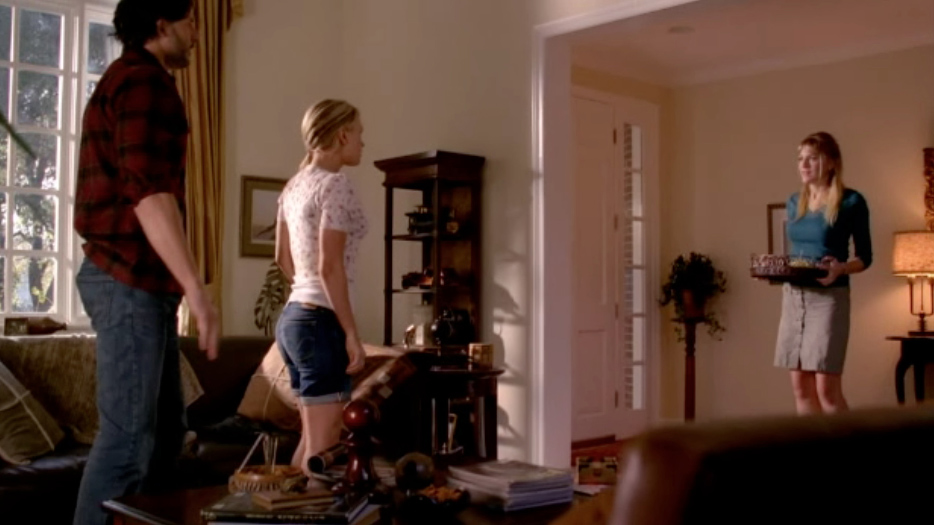 Sookie visits Alcide! My ovaries explode! Sookie wants Alcide to take care of Eric so she's not sharing a house with him. She's explaining the situation when Deb shows up with some tasty snacks. My ovaries stitched themselves back together. So. That kills the plan to stash Eric with Alcide. Deb's such a lunatic. "Sorry I tried to kill you. Want a sausage?"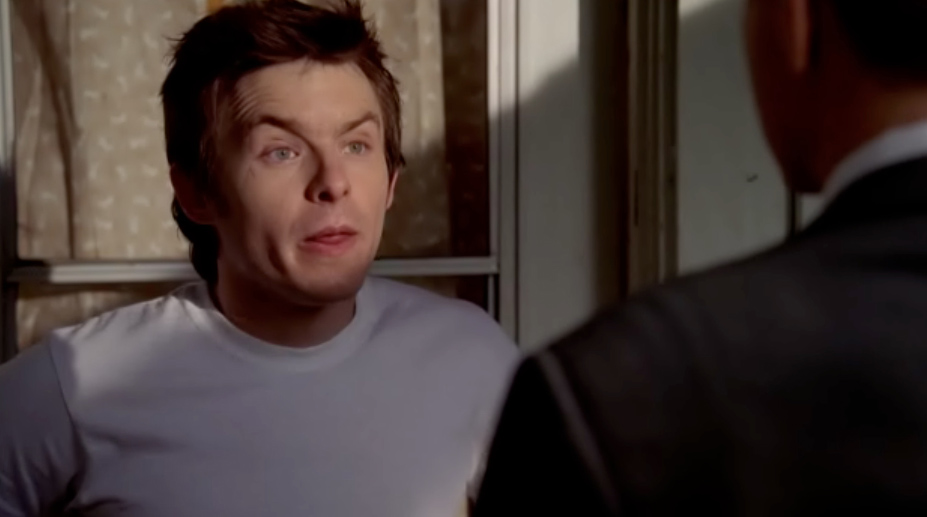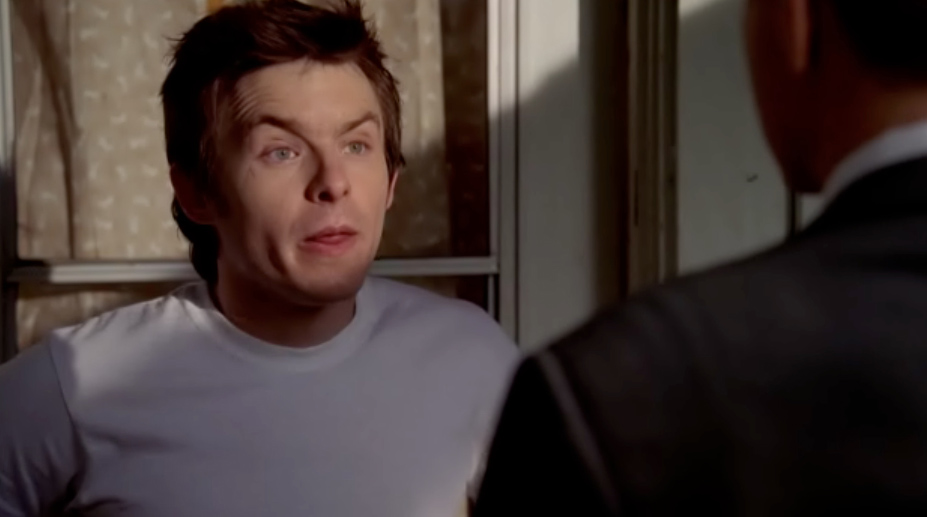 Tommy's learning to read, but I think Maxine is driving him nuts. When the opportunity to cash in on her natural gas rights shows up, all the crazy might be worth putting up with. Also, why with the scary dolls?! Stop it! Just, stop it!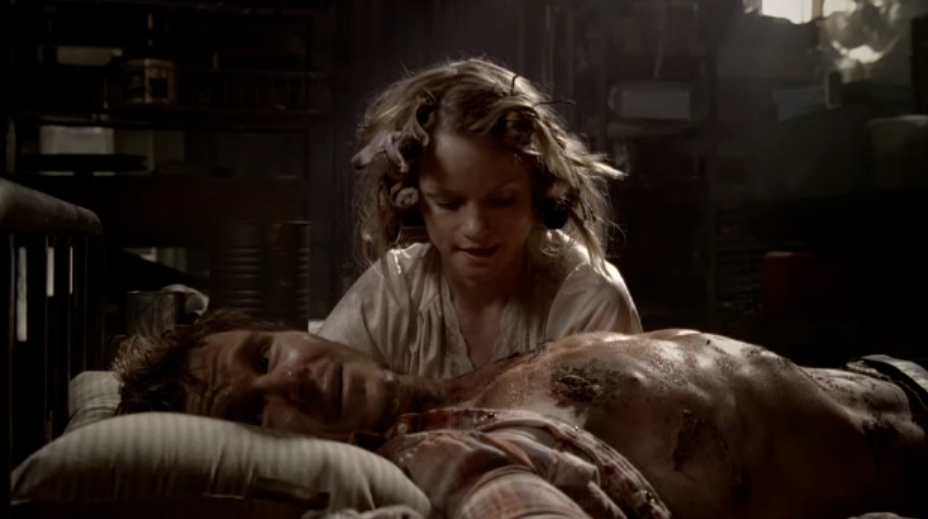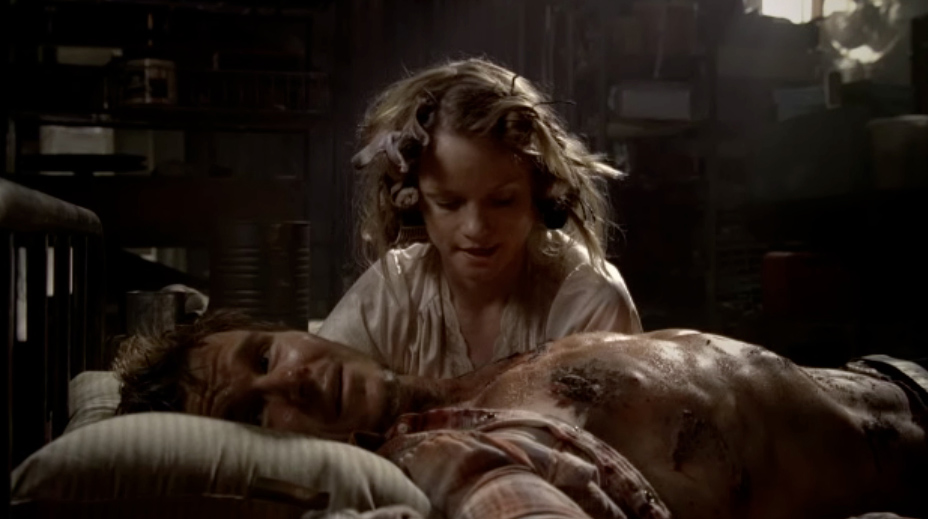 Jason still hasn't figured out what's going to happen to him, but the change is apparently happening to him. Crystal doses him with Mexican Viagra and I'm thinking this is going to end up in a very, very dark place.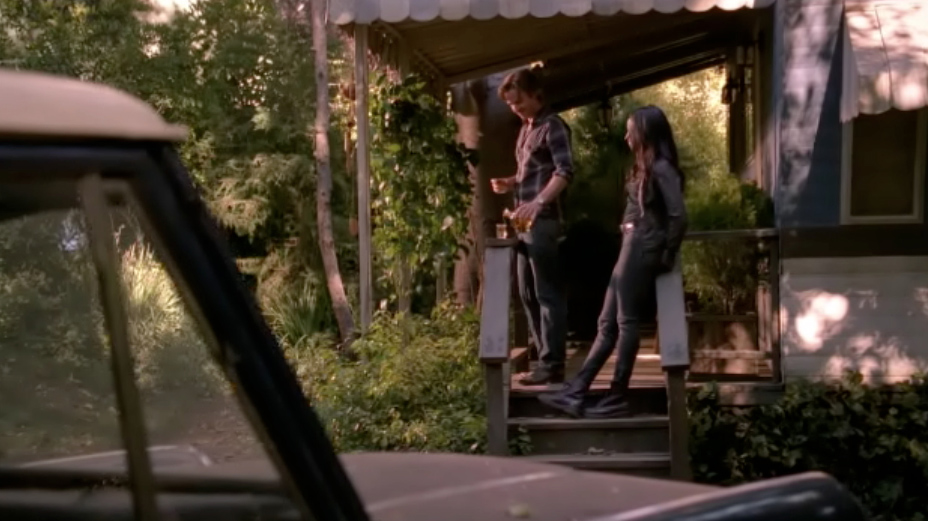 At Merlotte's, Tara asks Sookie to talk to Eric about what happened so that Lafayette won't end up dead in the dungeon. I like how Tara hates all vampires but is totally okay with her BFF being involved with them. Whatever. Tara and Sam also catch up. In Bon Temps, "catching up" entails heavy flirting and tequila, until Jesus shows up and says Lafayette is missing. Doesn't this guy have a job that isn't in Bon Temps?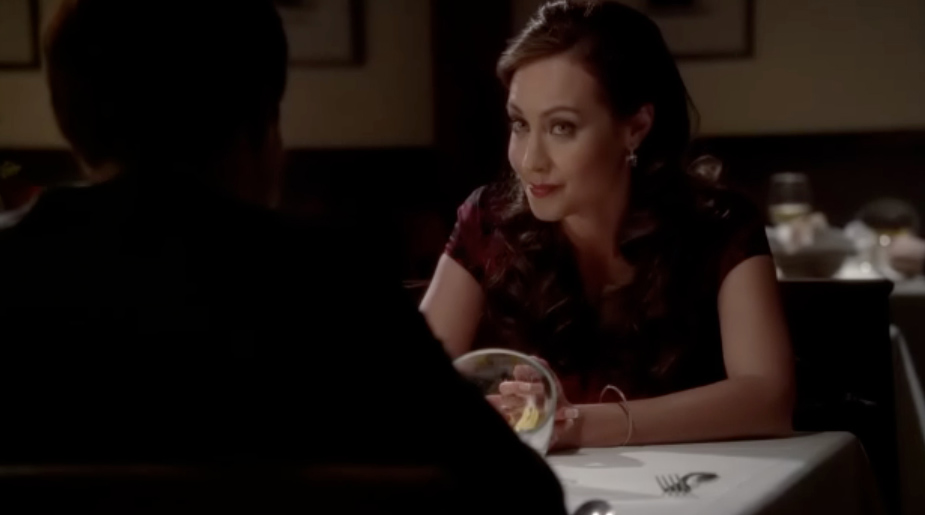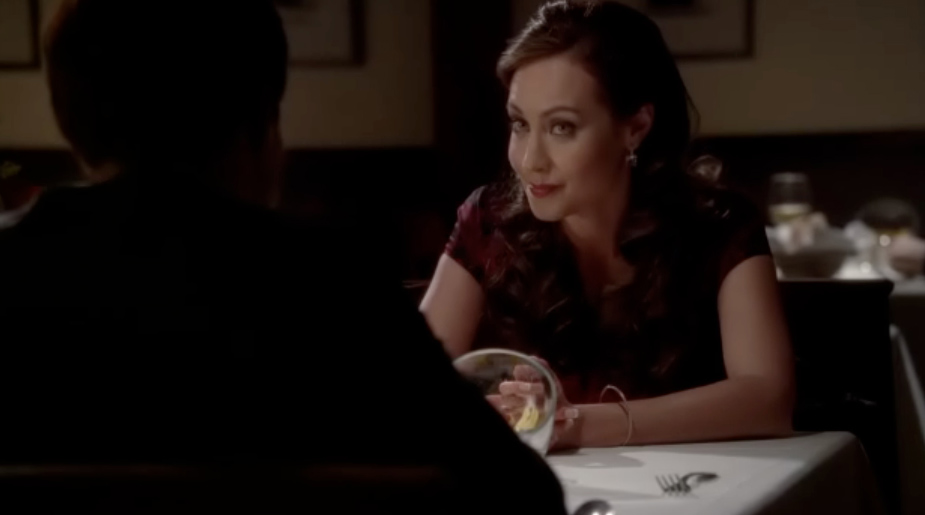 Portia propositions Bill and he, of course, accepts. I'm all for a chick going out there and taking care of business "like a man", but there was something very off-putting about the way she played this for me. I can't put my finger on it, there just something off kilter about the two of them together. Bill, for some reason that I can only speculate is foreshadowing, explicitly tells her he can never love her before they head back to his place.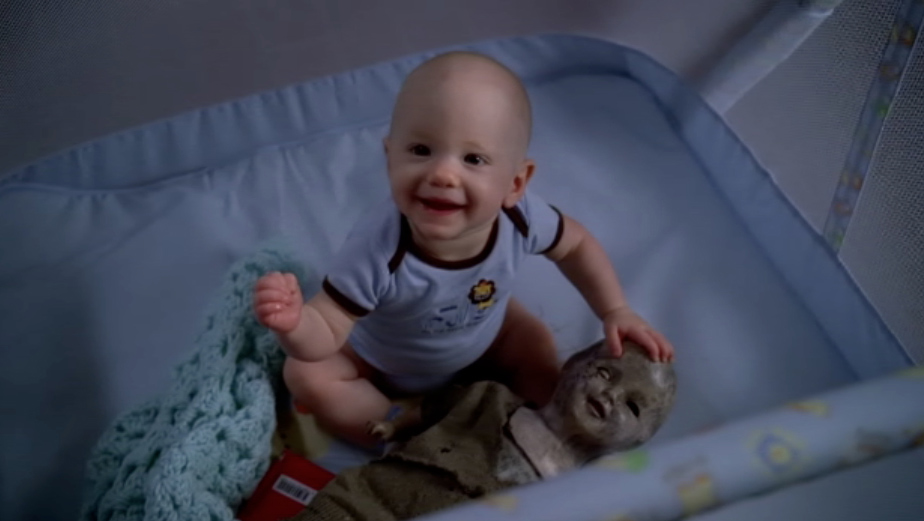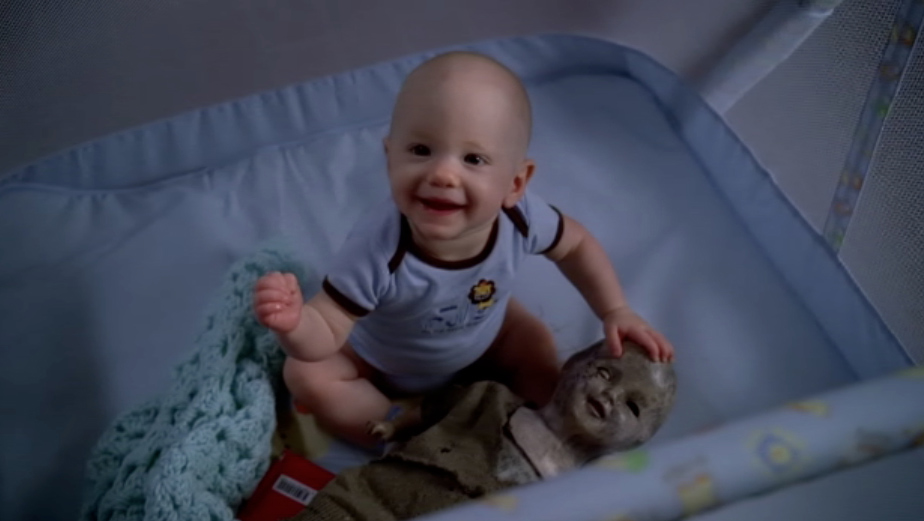 Give the could be/could be not demon baby the could be/could be not possessed baby doll? Jessica. Seriously. No. Just, no. You suck at non-life right now. Also, where the hell are the other two kids?!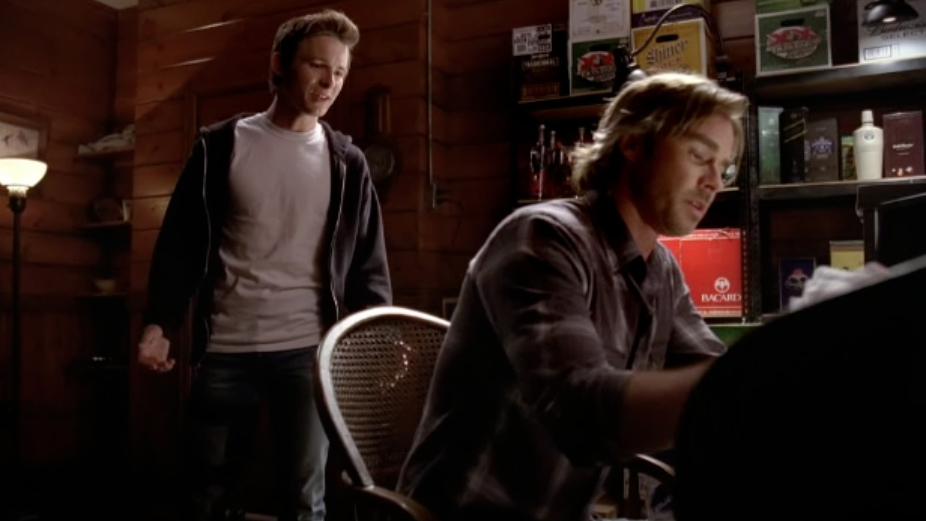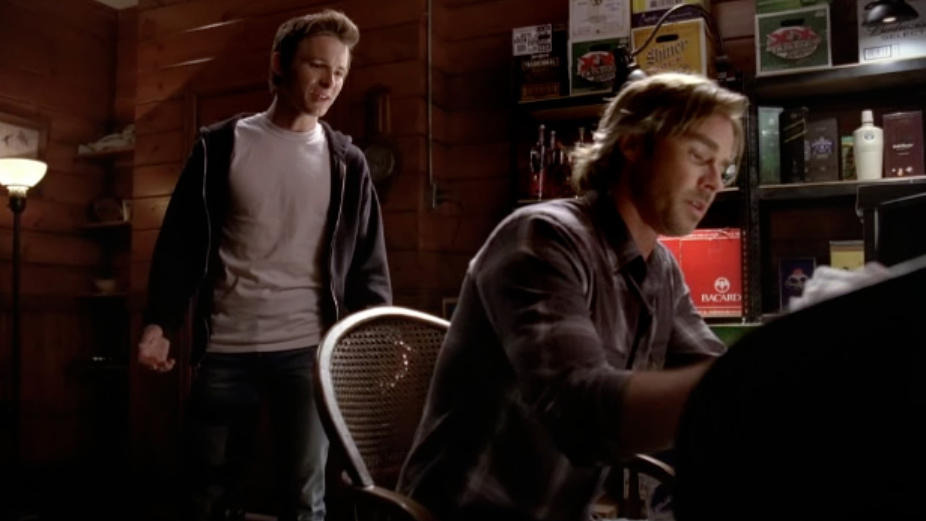 Tommy goes to Sam with his plan to steal the natural gas money from Maxine and Sam's not into it. And the brothers are fighting again.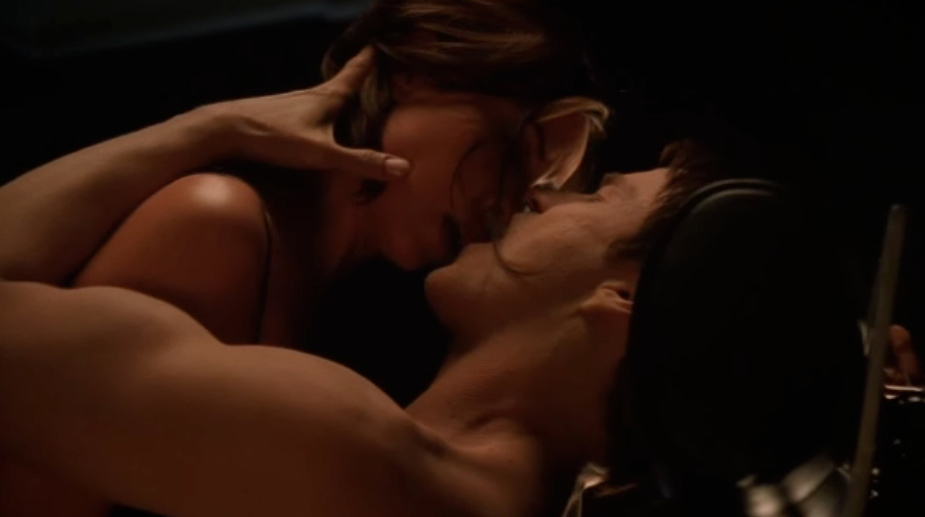 Man, I really hope they scotch guarded that thing beforehand. Leather stains.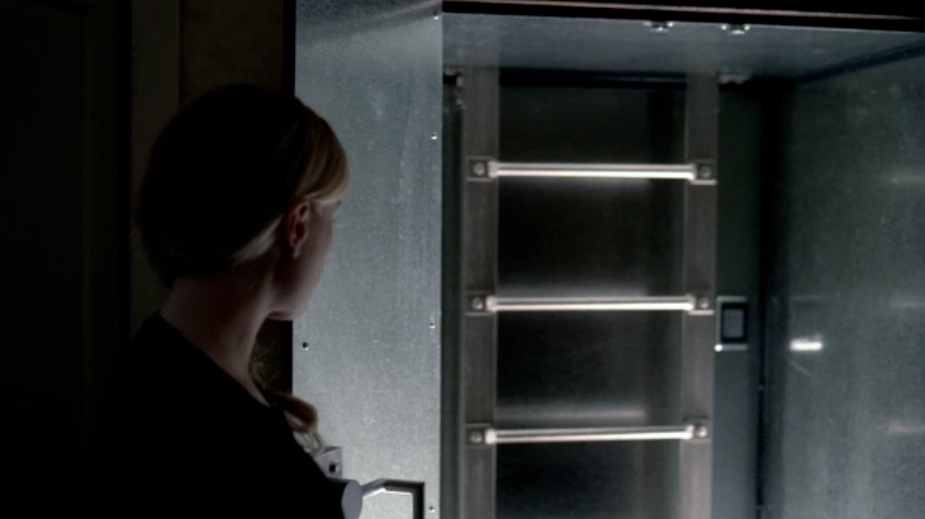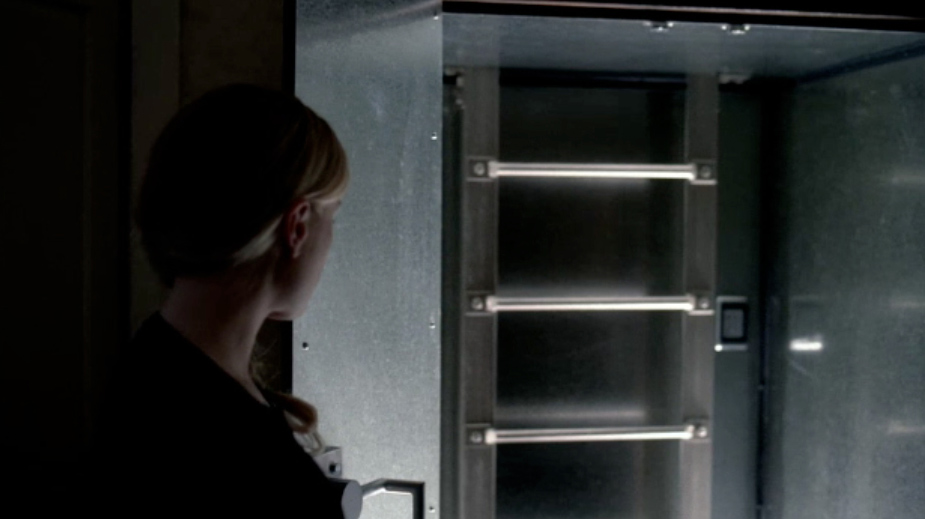 When Sookie gets back home that night, Eric is missing! Oh, no! No one could have foreseen that happening!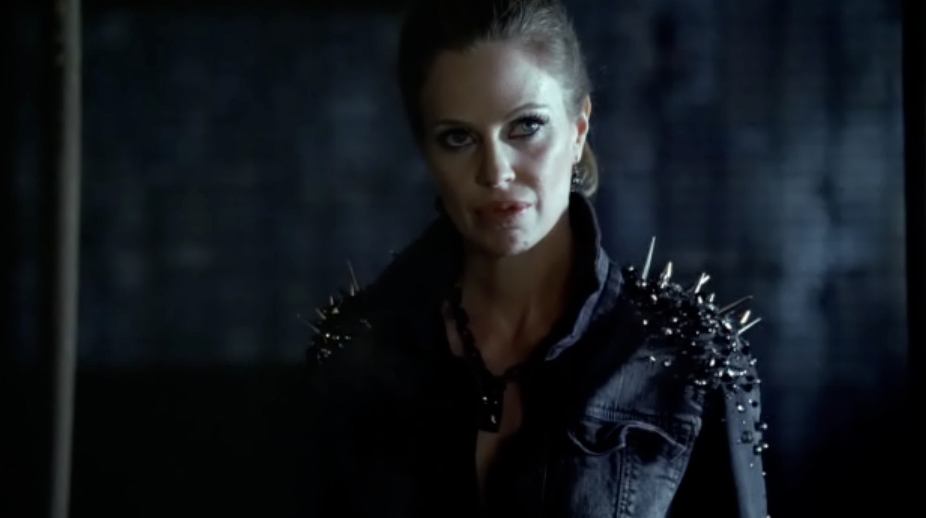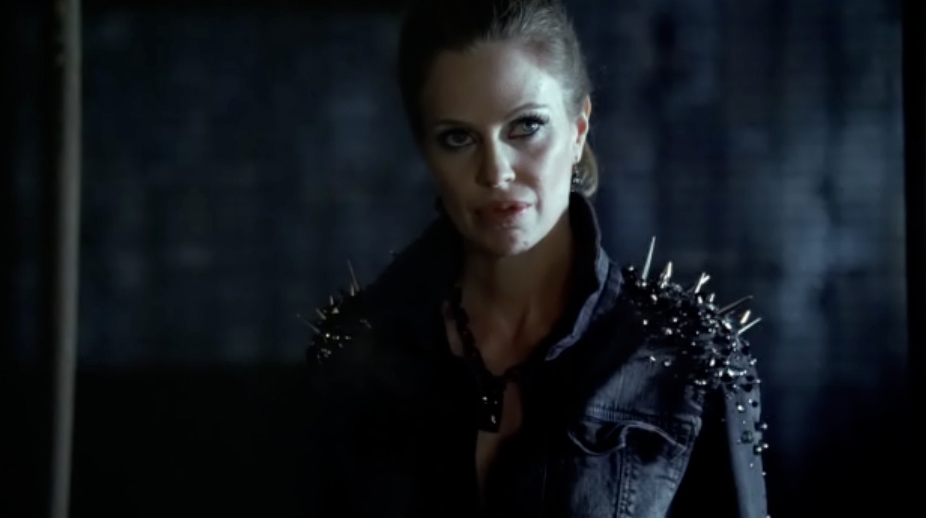 Lafayette did end up going to Fangtasia, and Pam makes a deal with the Three Stooges to fix Eric. She gives them 24 hours to bring Marnie or she will eat, something that rhymes with "duck", and kill all three of them. Pam! Marry me! I also want your jacket. While I have serious issues with a vampire that can move as fast as these vampires can being stopped up by a human with a gun, I do like how Tara seems to be back to her badass self.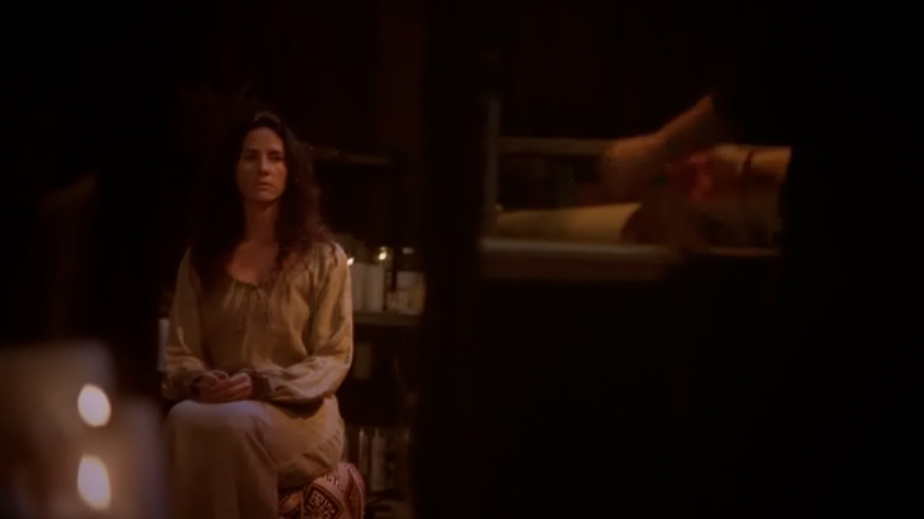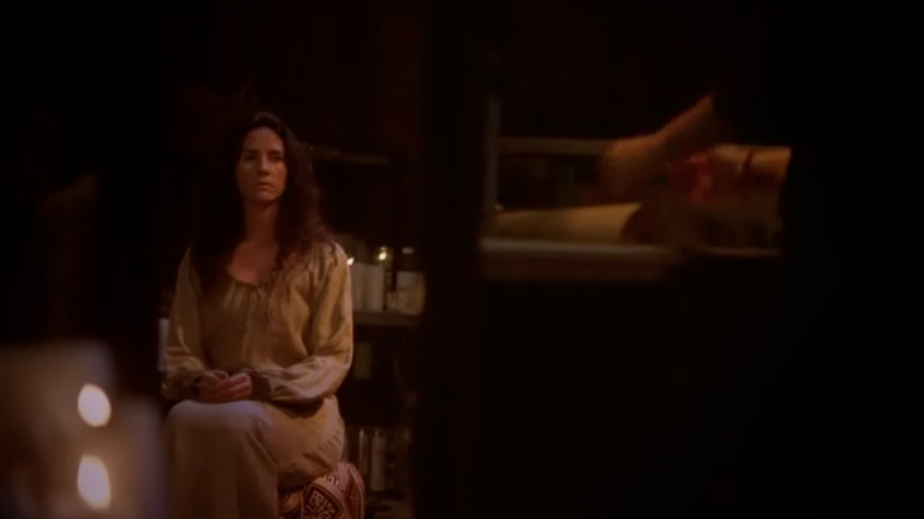 Meanwhile, Marnie doesn't seem to be getting anywhere she wants to be with that spirit. Wonder how much longer it will be before they figure out Lafayette is like the 5th Element of witchcraft.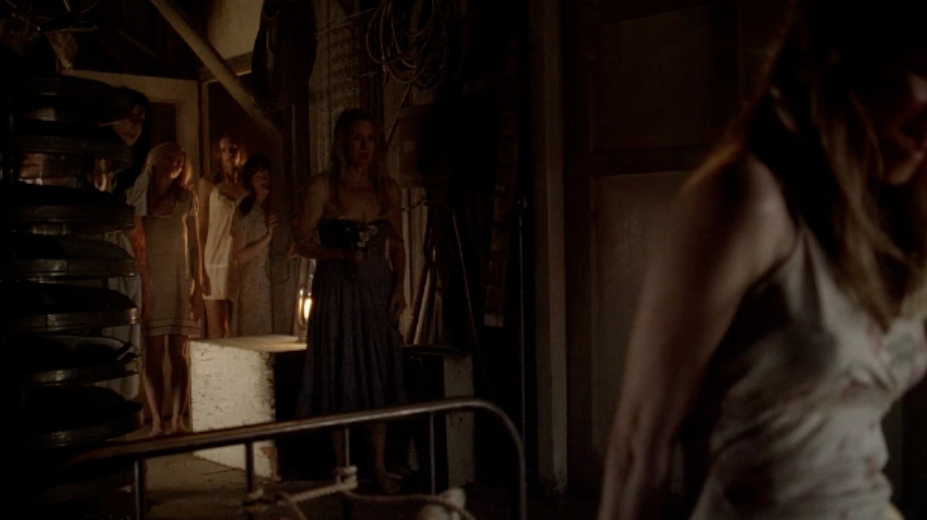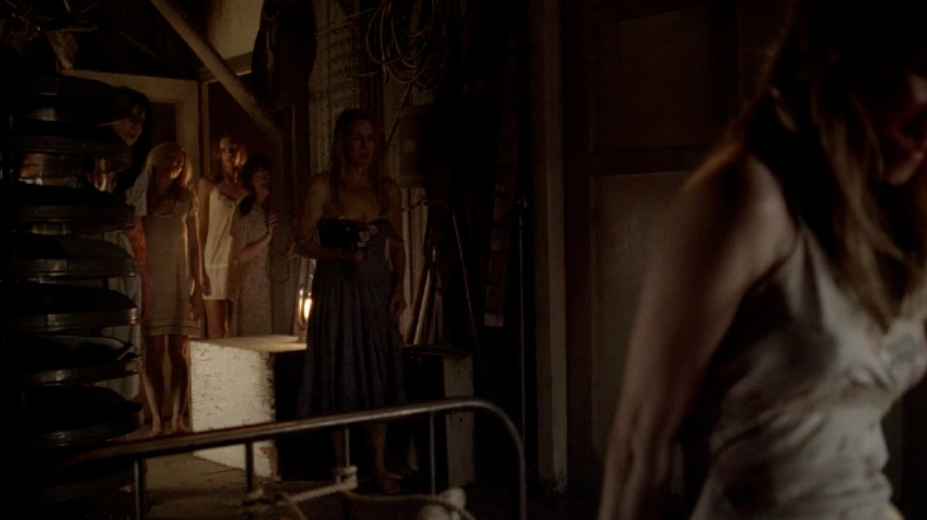 Nothing like a gang rape scene in a dirty shed to make for a great night. This … I can't use the words I would like to use to describe this scene. Will all the messed up stuff that has happened in True Blood for the past three seasons, nothing has made me as uncomfortable (and even then, that's not a strong enough word) as this did. I'm pretty sure the one younger girl that had been hanging with Timbo doesn't feel good about what's going on here. But I also have the feeling that Jason just might nuke Hot Shot from orbit when he gets free. It's the only way to be sure.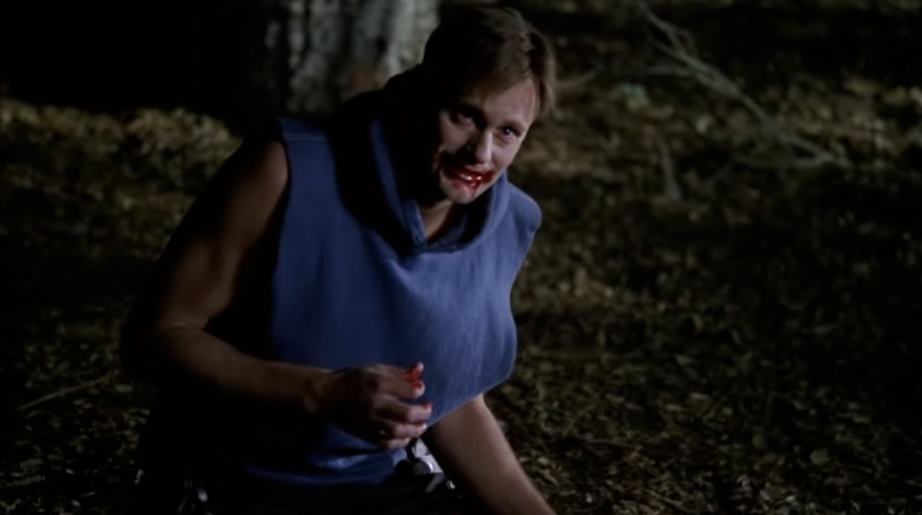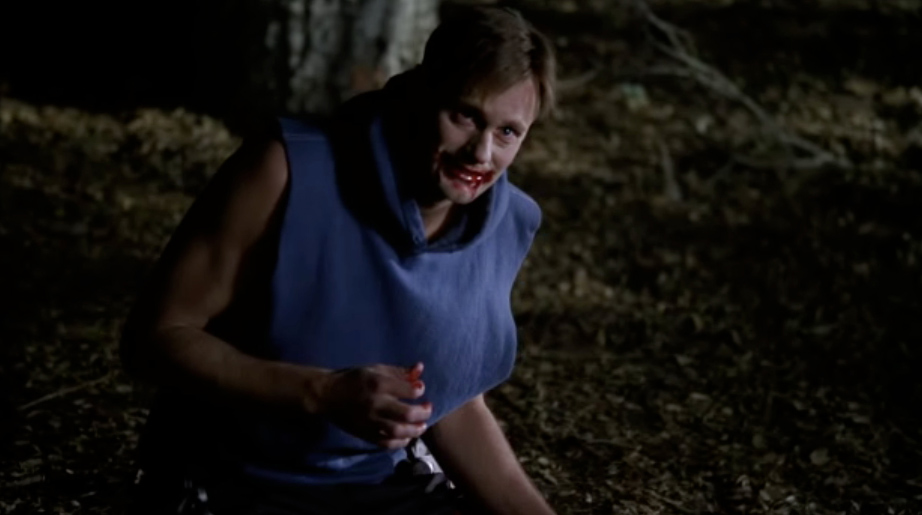 Surprise ending — Claudine tries to kidnap Sookie one more time and it really backfires in her face. Because Eric shows up and kills her. And Sookie tried SO hard to stop it.
Rating: 4 / 5 Stars