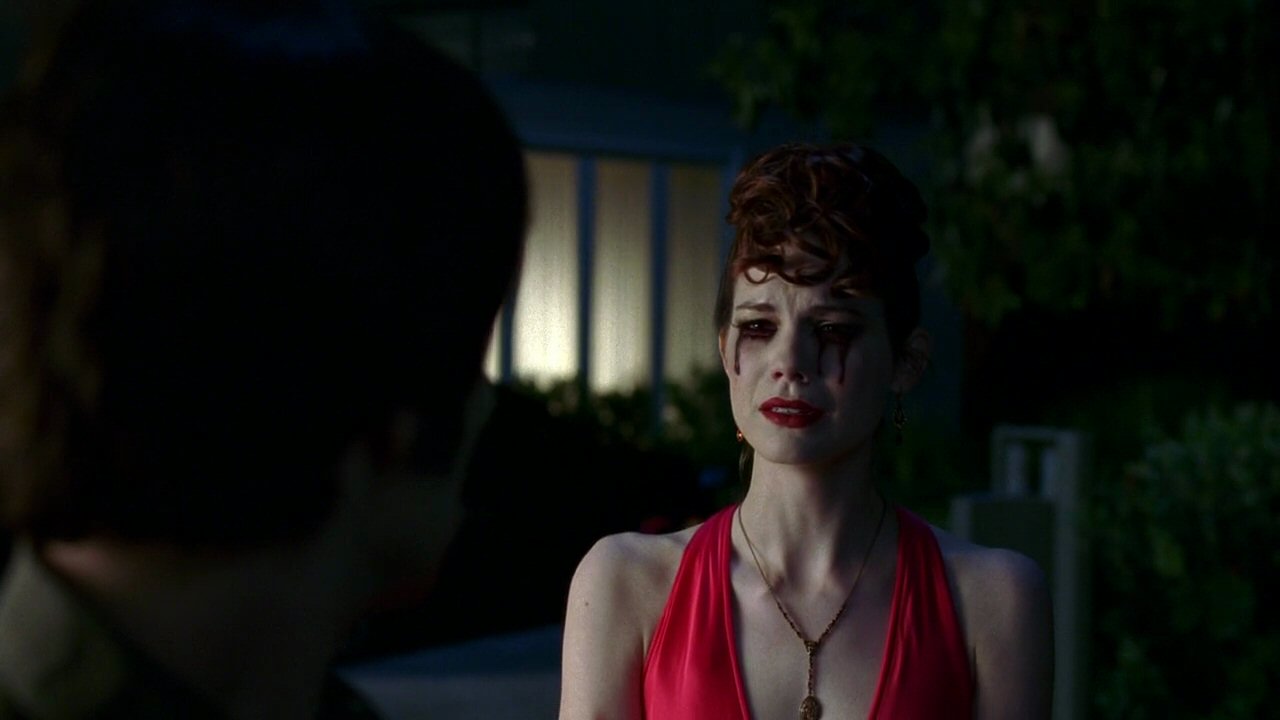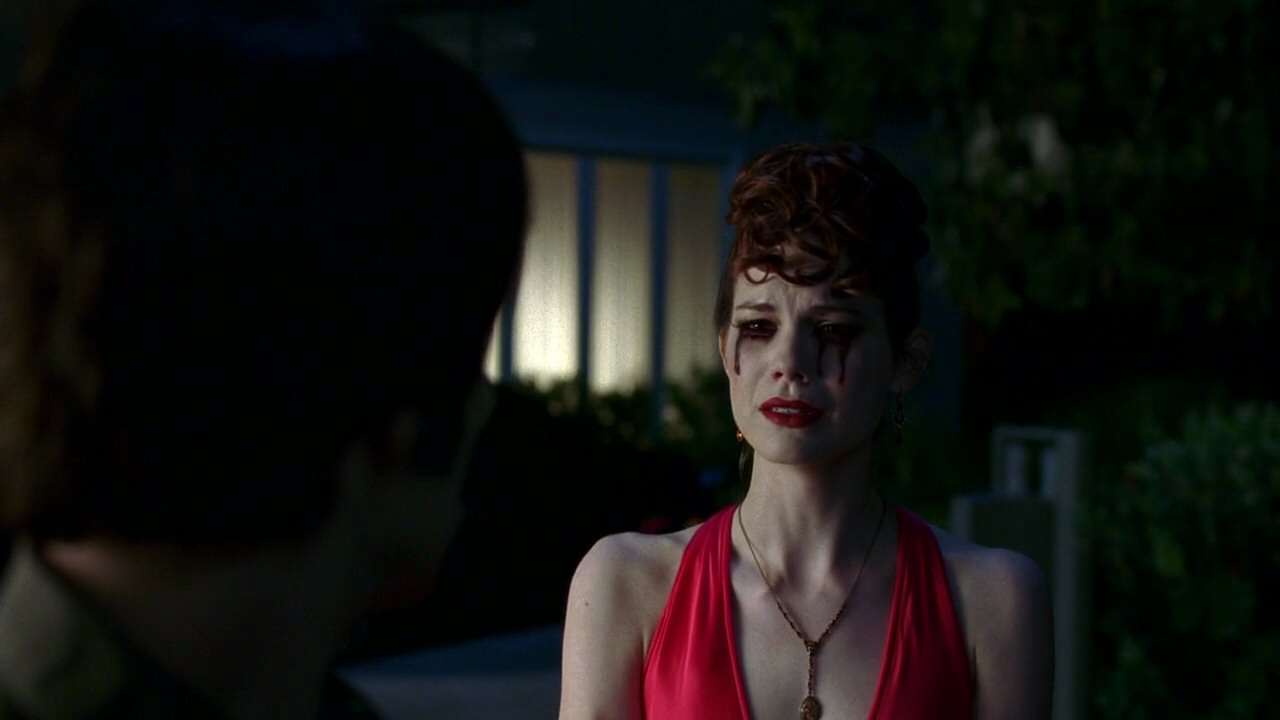 Review: True Blood 2.09 – "I Will Rise Up"
Original Air Date: 16 August 2009
Rating: NR/AO (Not Rated/Adults Only)
Screencaps were done by Marishna on LiveJournal this week. Some caps may be NSFW!

The True Blood fandom may put me through a Meet the Sun ceremony (yes, I am that white, it could happen) for this recap, but this ep was two fists full of MEH for me. Underwhelmed, irritated, and confused is how it left me (despite some BWAHAHA-inducing moments). Not even the Barbara Walters camera filtered Viking sex dream sequence could raise this episode into awesome levels. It was close; a little less "Wow, it's your boob again, Sookie" and a little more "Thank God for Sweden!!" might have helped.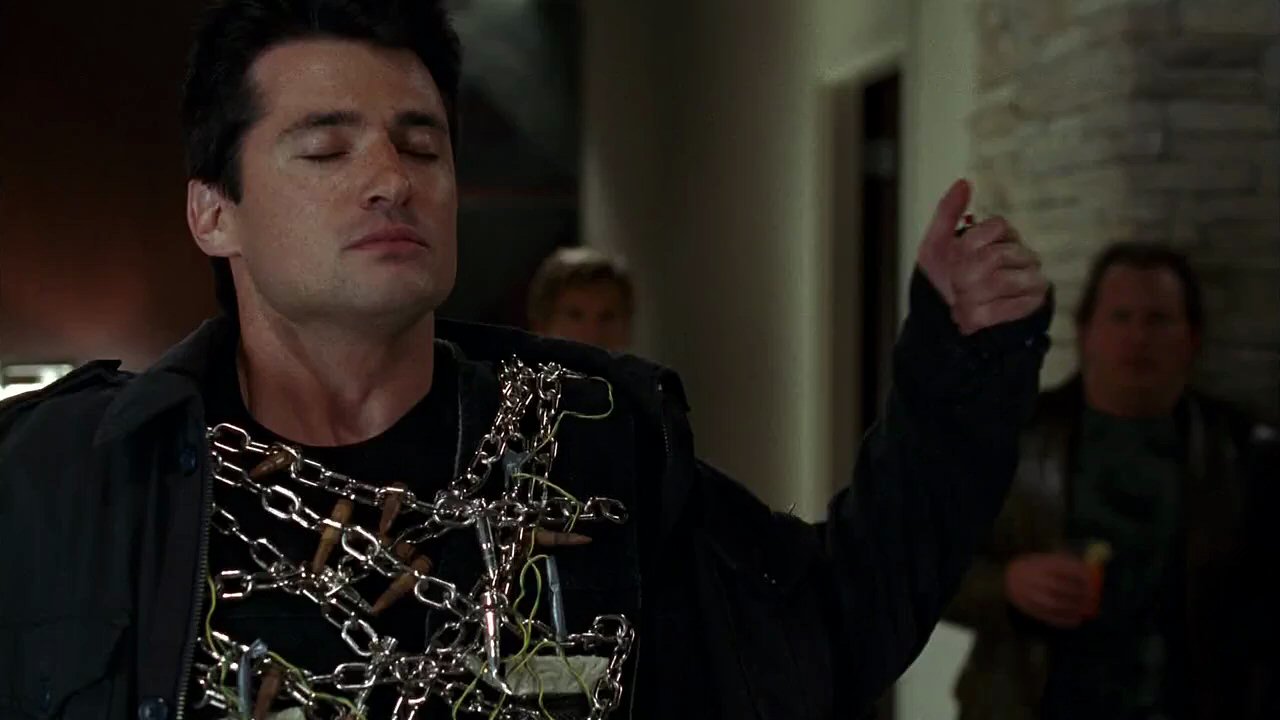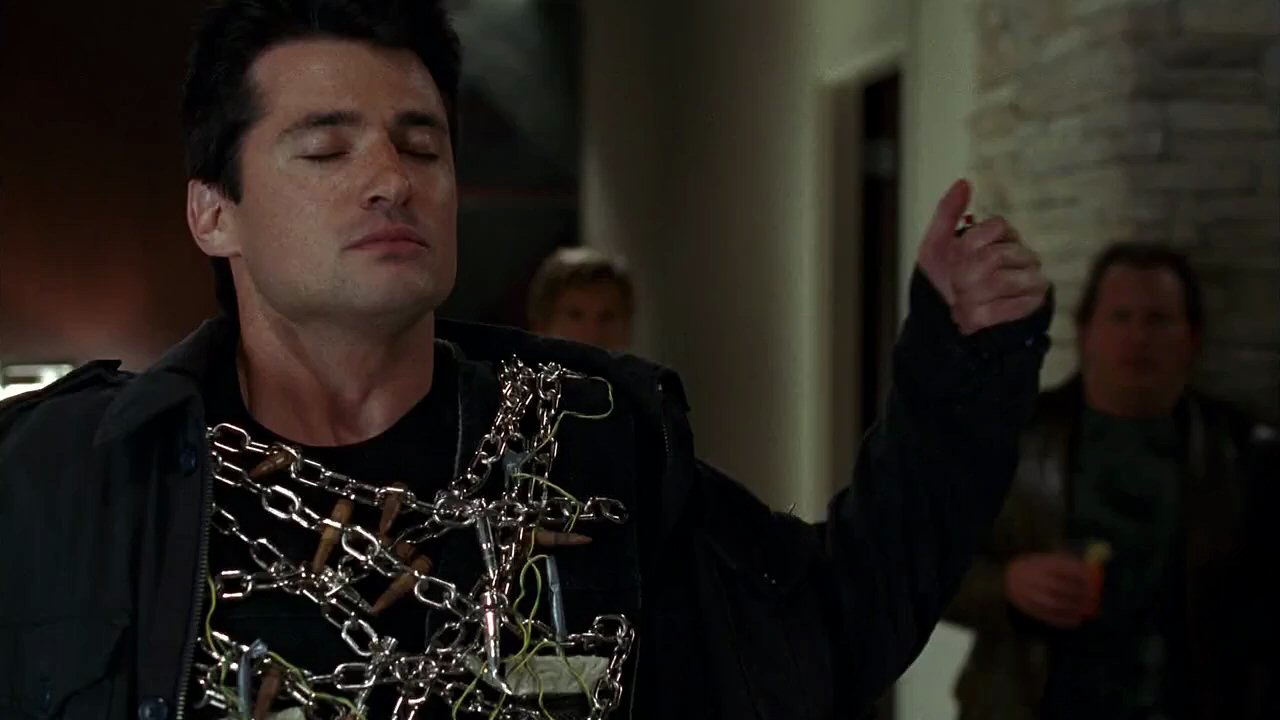 We pick up were we left off at Godric's house. Lorena and Bill are still outside and Bill tells her she may be immortal but she is dead to him. In a very ominous moment, she answers back with, "I wish you hadn't said that," then runs off into the night.
And guess what? Luke wasn't kidding around and totally committed to blowing himself up! Bill runs into the aftermath looking for Sookie, because OMG, if she blows up, he can't save her anymore!! He finds her under Eric (heads out of the gutters, people) as he shielded her from the blast. He weakly tells Bill to get the humans who were with Luke and he goes after them. He catches one, while the other speeds away in his minivan. For a minute, it looks like Bill's gonna be a badass as he starts gnawing on the kid's neck.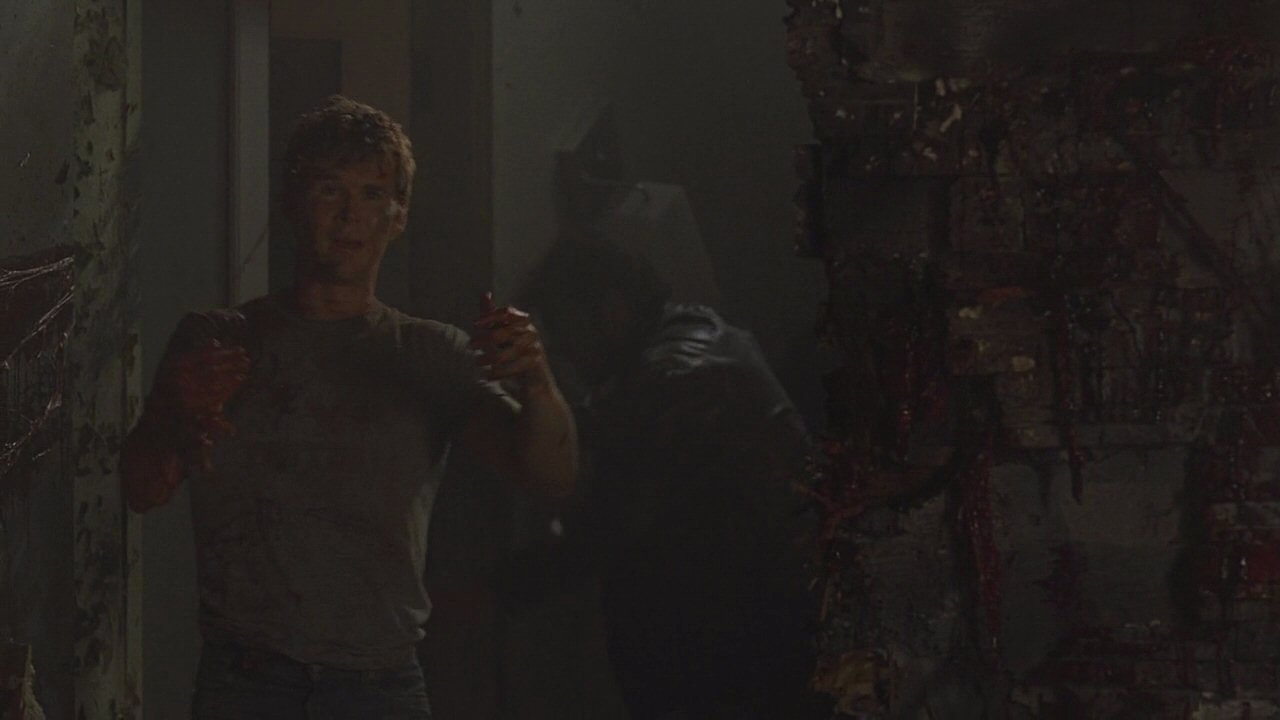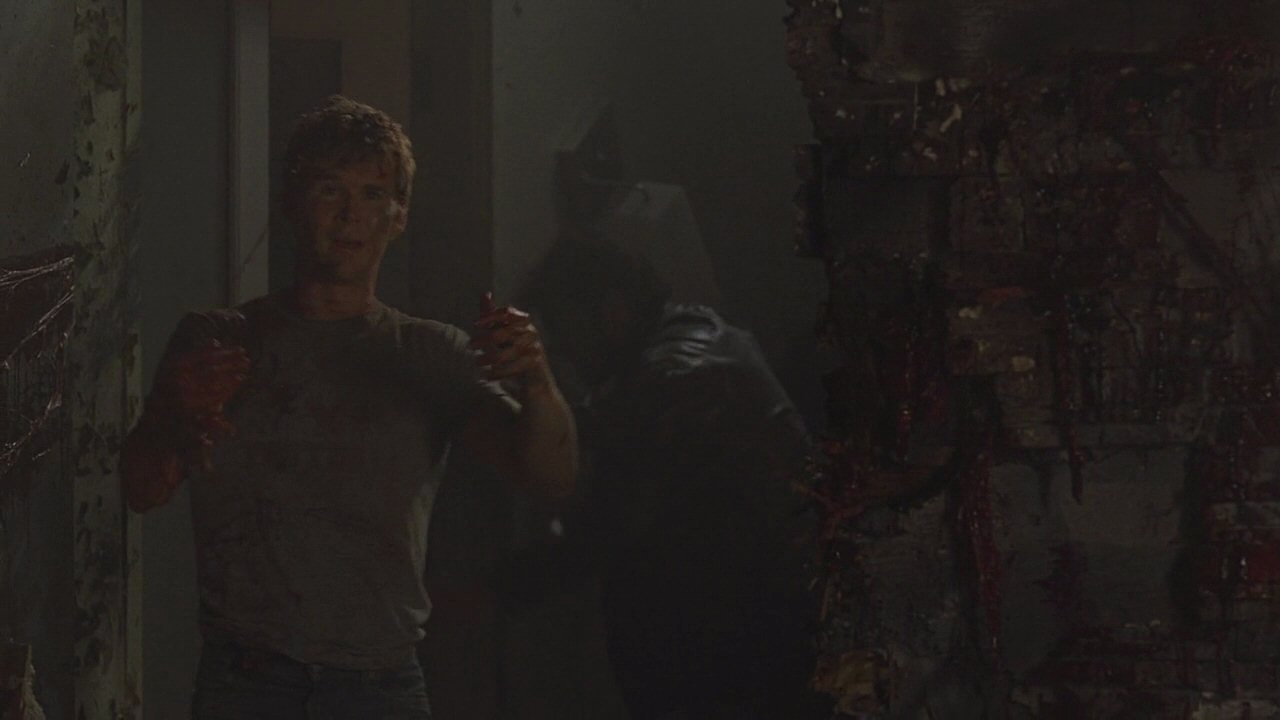 Back inside, Isabel's crawling around the wounded, checking who's dead and who's not, while Godric's just kind of standing there looking intensely disappointed and crushed. Eventually, Sookie shoves Eric off of her and starts to yell for Jason. He may be covered in gore, but he's totally okay.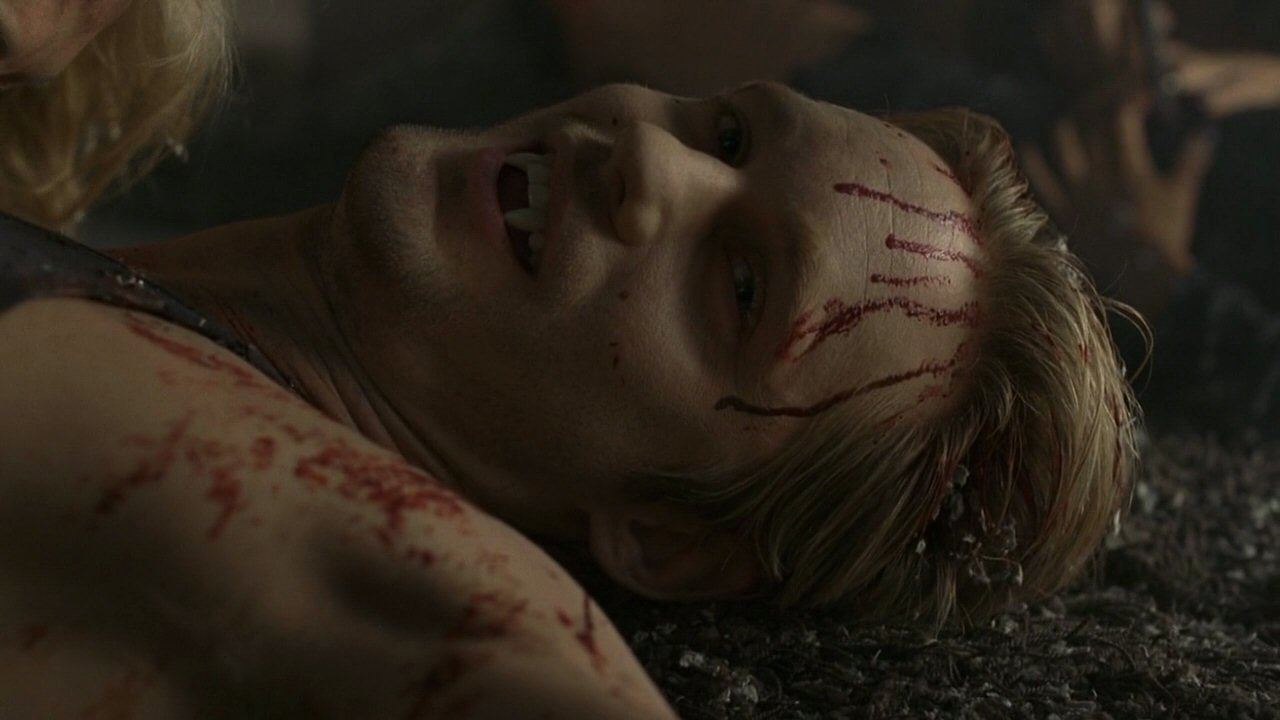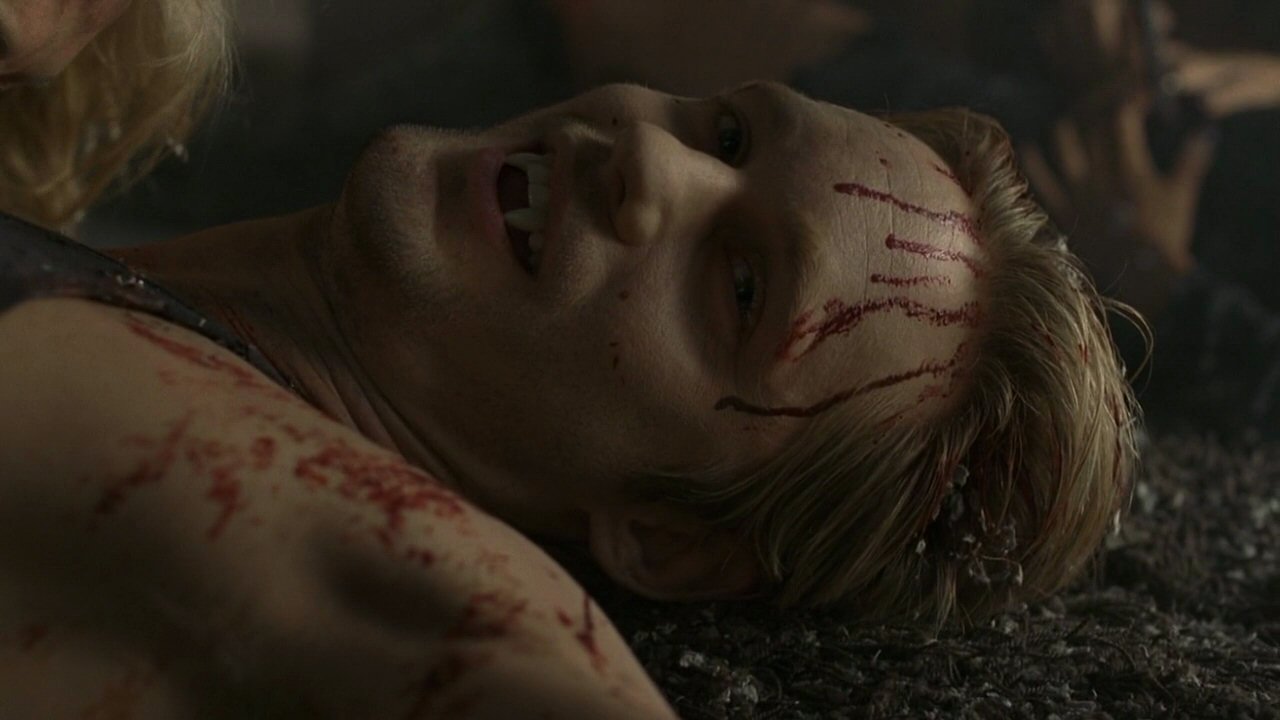 This is what I love about Eric. He totally hoses Sookie into sucking the silver out of his neck and chest. Literally, she sucks his wounds. This was like the vampire equivalent to "If not for me, do it for your country" or "Babe, it'll never work again if you leave me like this!" lines. That man is so damn devious, and it tickled me so much, that I totally let out a mad scientist laugh during this scene. It was fantastic.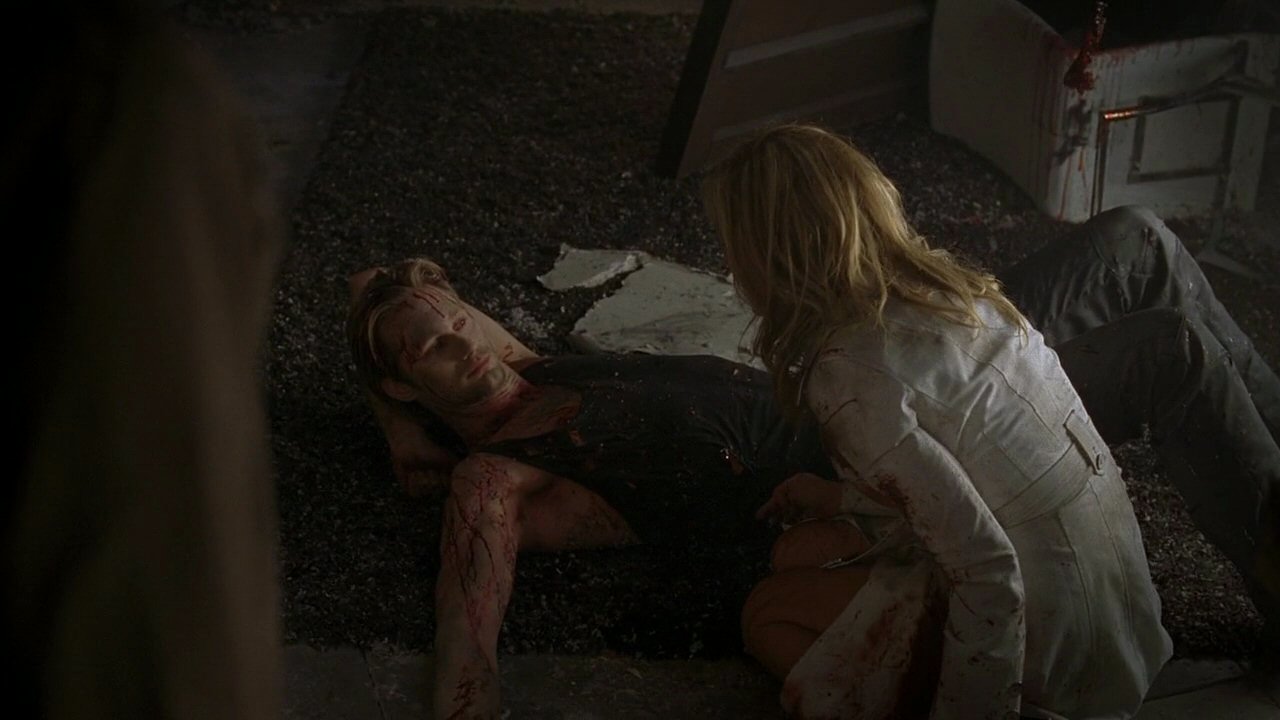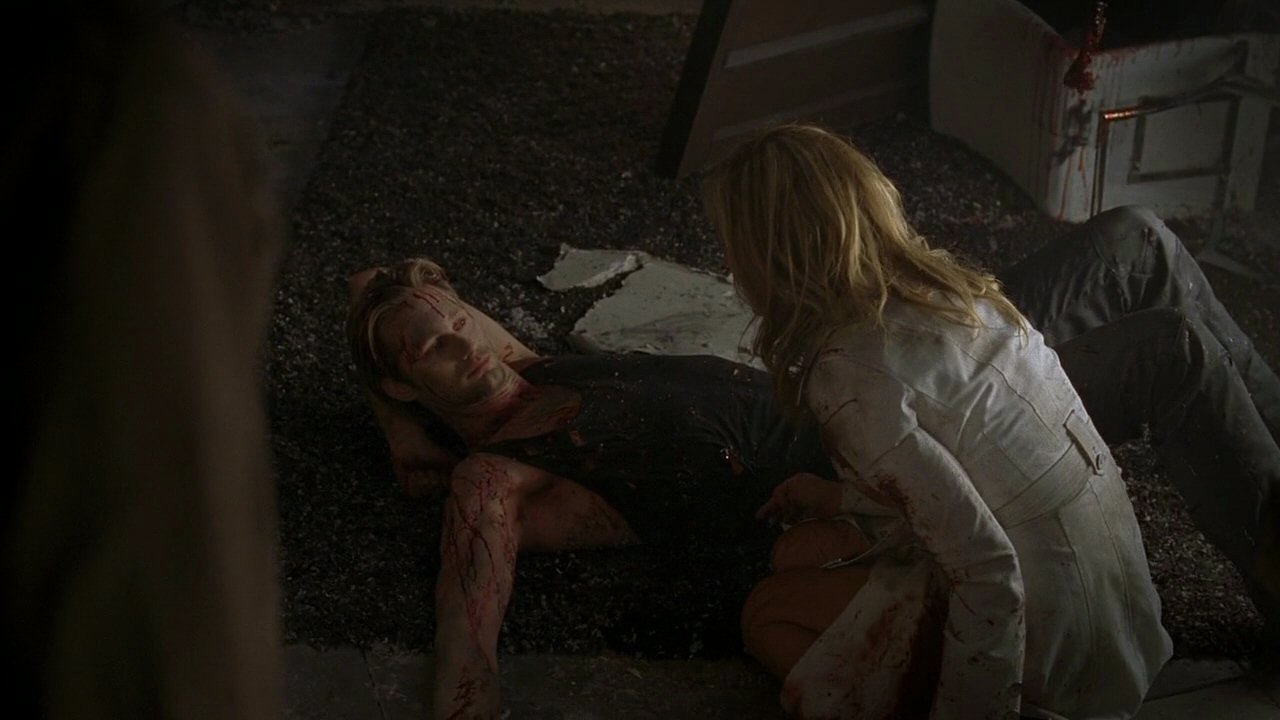 Bill "shows mercy" on that kid, and sends him off with a warning for FOTS about using children as suicide bombers. Jason finds all that's left of Luke in the wreckage (his hand and Honesty Ring). Isabel confirms with Godric how many died (a handful of vamps, including Rhinestone Cowboy vamp, and two humans). After Bill makes his way back into what's left of the house, he finds his girlfriend with a mouthful of Nordic manboob. At this point, I'm thinking he'll just get fed up and walk away, but he stays to inform Sookie what a moron she is (only, he does it in a much nicer way because he luvs her). Godric sends the survivors back to the hotel for safety just in case FOTS come back.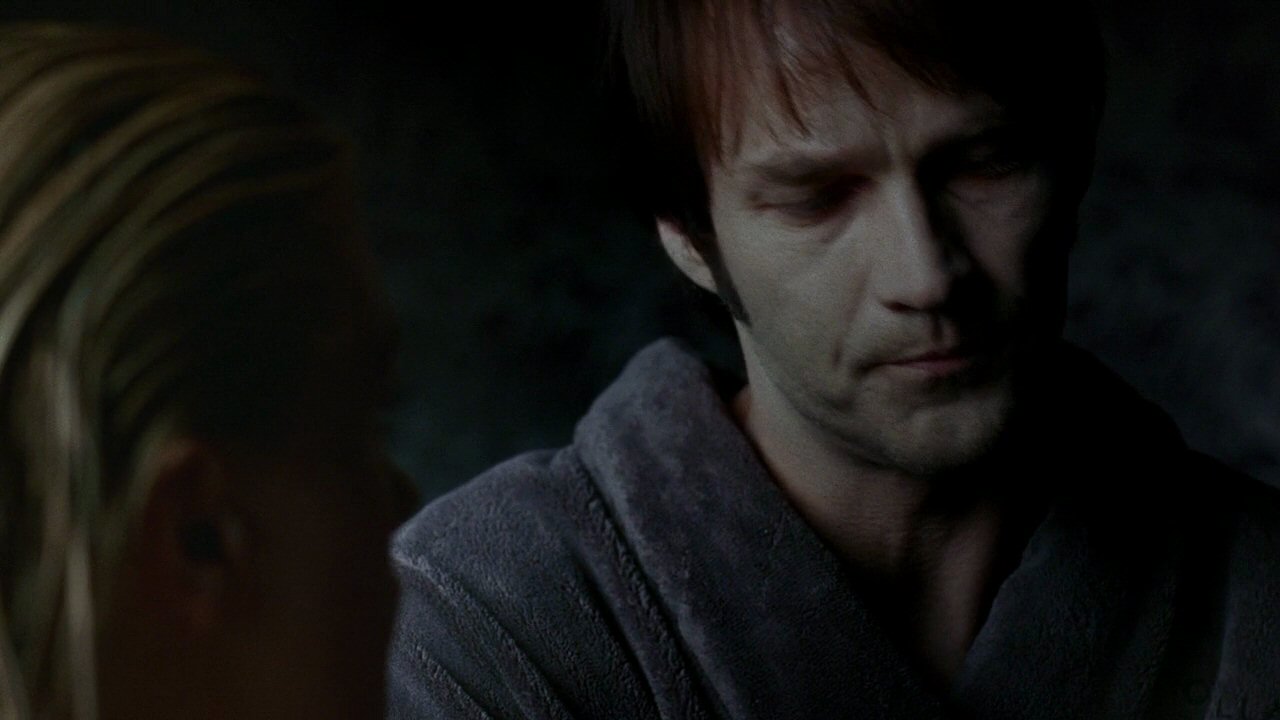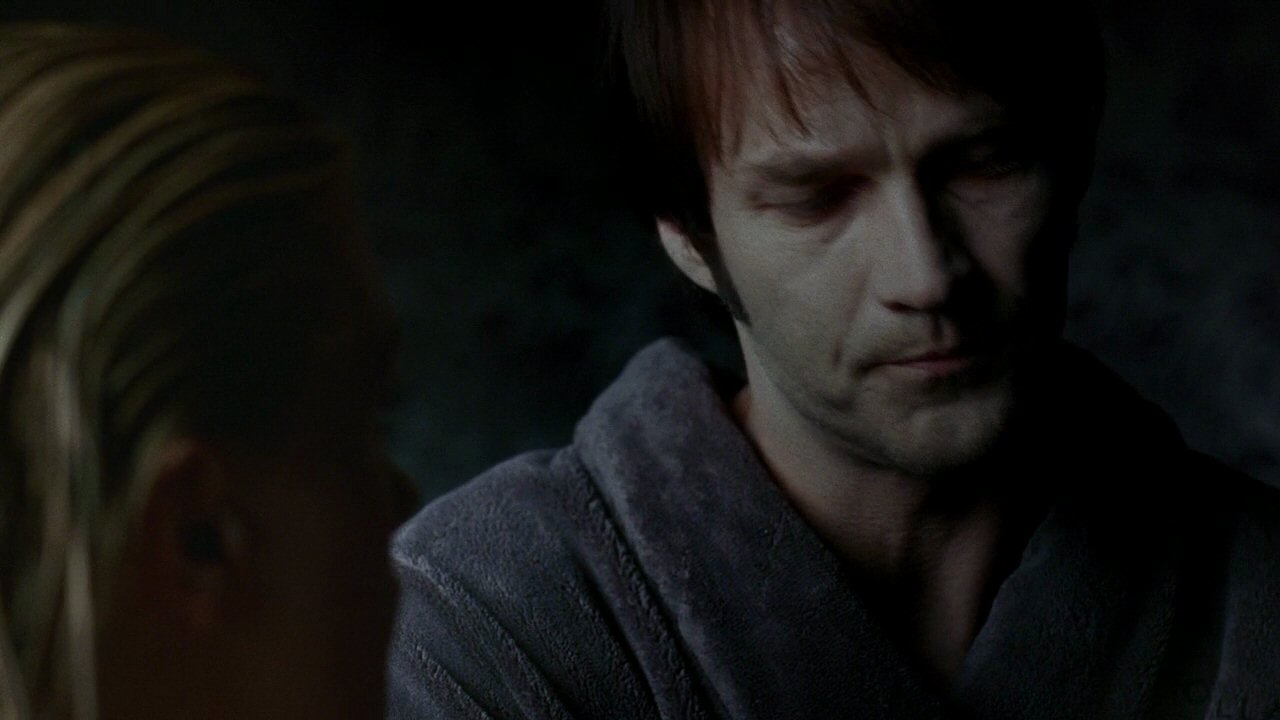 Back at the hotel, Bill is taking emo to the next level. He says what happened with Eric was not her fault. Eric's had many a year to hone his awesome levels of sex, and she's just got too much goodness in her. I gagged there, just in case you all were wondering. He then has to inform her that she will start being sexually attracted to Eric. She all "THAT COULD NEVER HAPPEN IN A MILLION YEARS!!" Whatever, sister. You ain't fooling anyone with that line of BS, least of all Bill.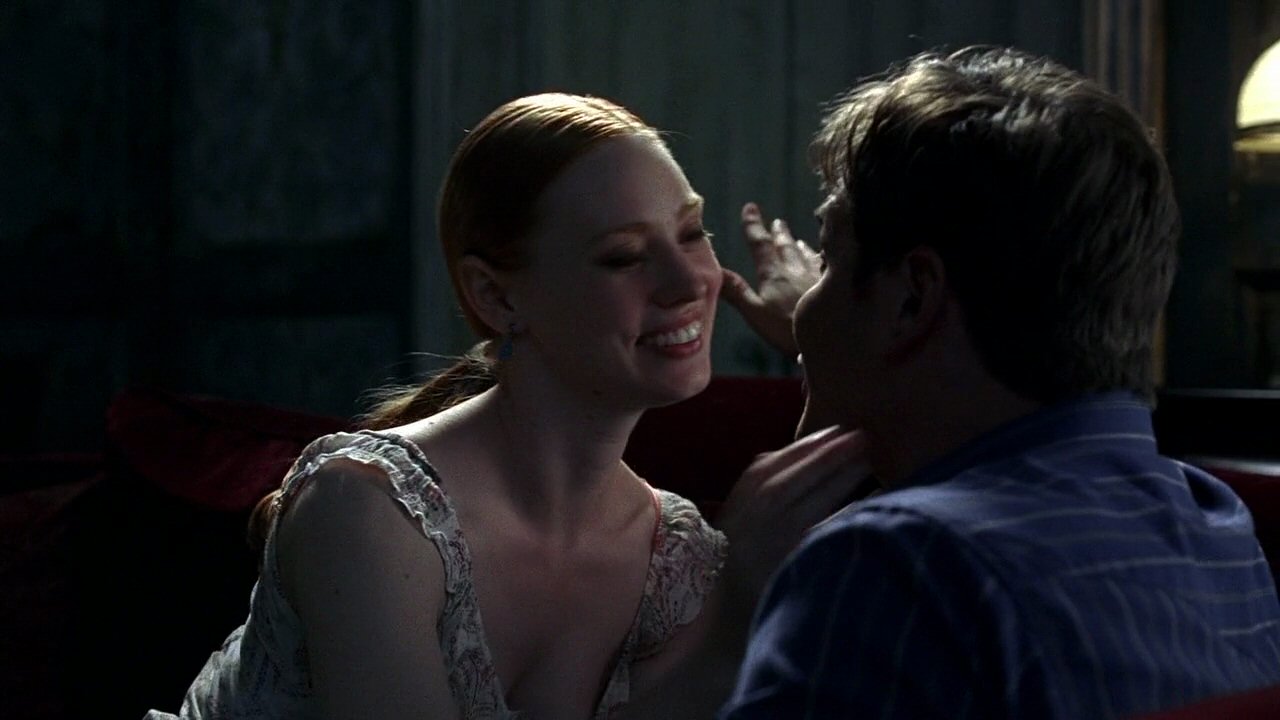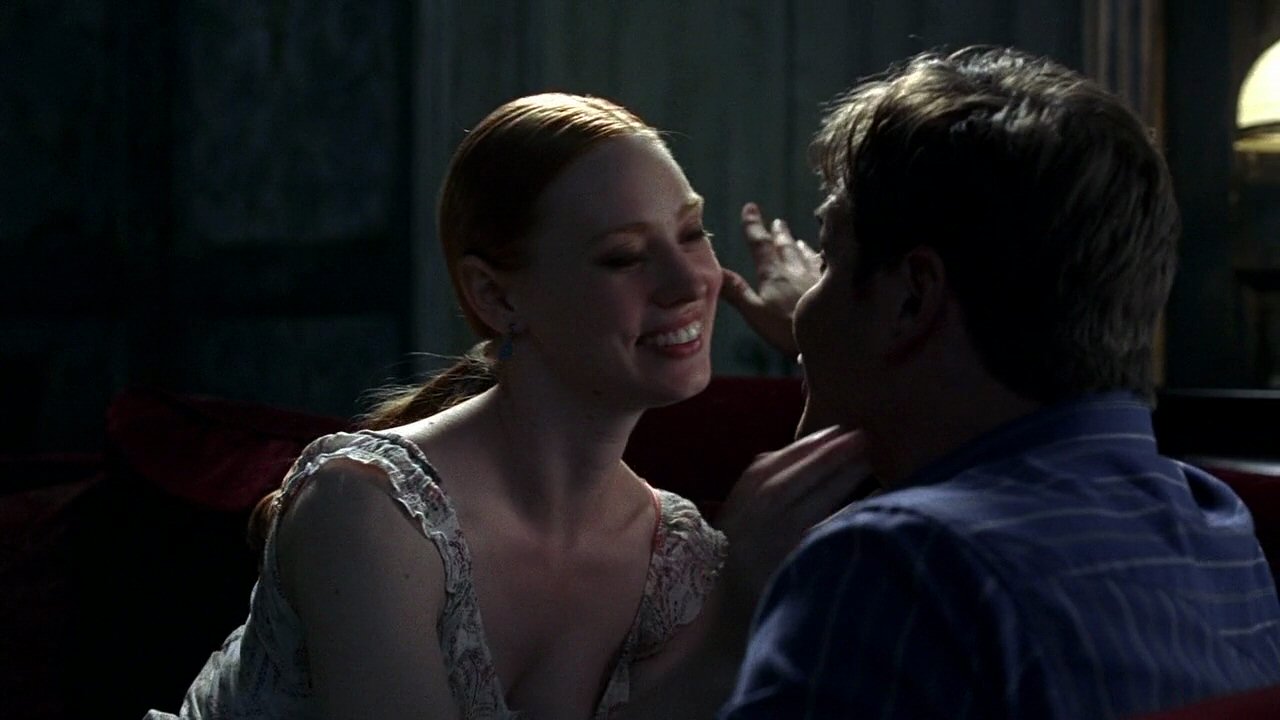 Hoyt and Jessica are still hanging out in Bill's living room, discussing "options" to their situation. She thinks there has to be some kind of surgery she can have, and he says they could just not have sex. Also, it's called a "hymen," nerds. If you're going to be grown up enough to rub your fun parts together, you should at least use your Adult Words. Before she heads to the hole in the floor for the morning, Hoyt tells her that he wants her to meet his mother. Despite him basically saying his mom's a Mega Beeyotch, she's very excited that he wants her to meet the people in his life. You don't have to fall in love with your first time, you know that, right? This just seems like the biggest whirlwind romance to me, but what do I know about matters of the heart?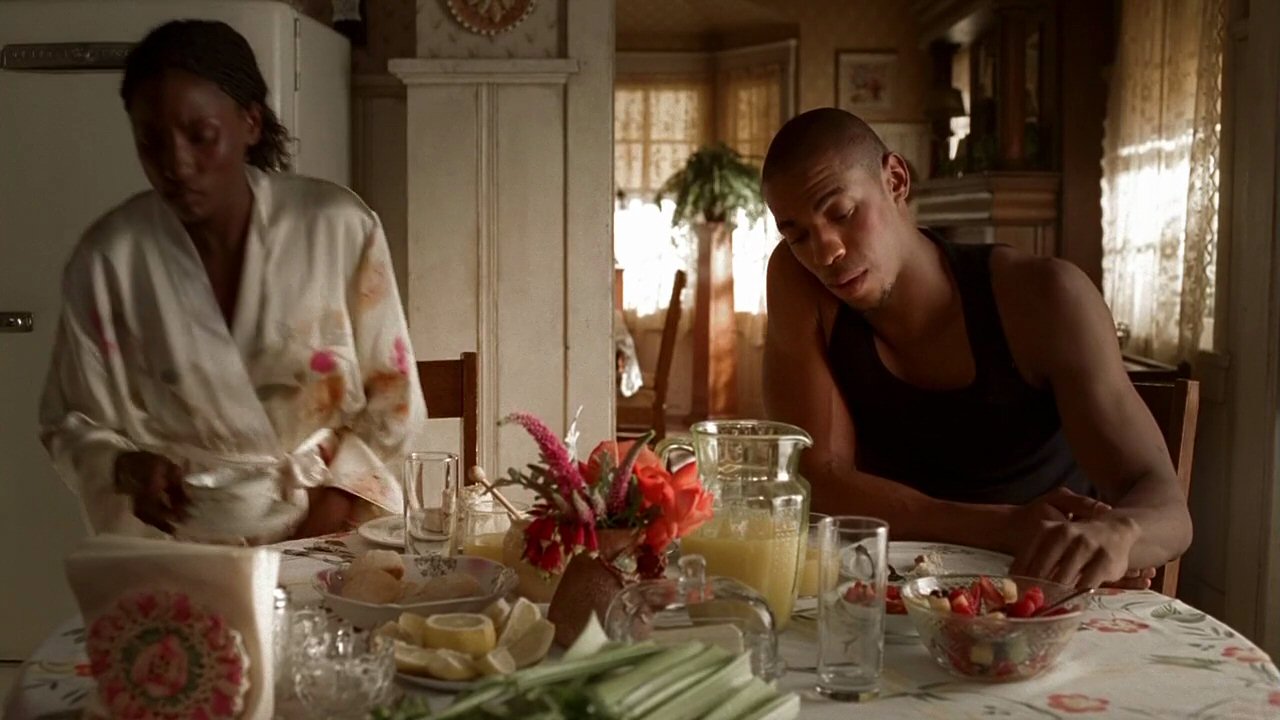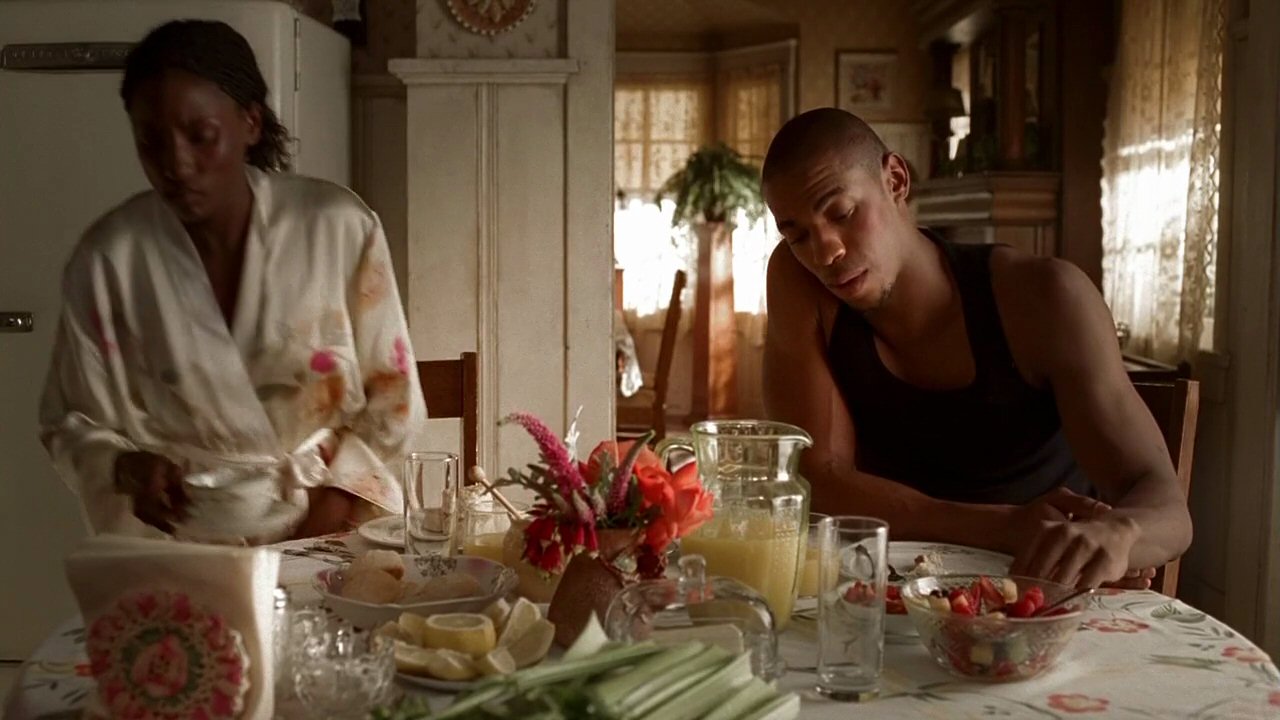 Morning finally decides to roll in, and Tara and Eggs wake up looking like run over dog crap. Maryann thinks this all is just the greatest thing since indoor plumbing, but they aren't feeling so great about what's been happening. Tara, especially, doesn't like blacking out because of what her mother was like when she was growing up. Once again, I'm thinking Tara is finally going to kick Maryann out of Sookie's house and start using her brain. This hope was strengthened by Maryann officially losing it in the most pathetic and desperate way ever. She goes on and on about how civilization is BS, and people need to be out of control to be closer to the gods, and it's just a whole lot of sad craziness. Then she offers them Bloody Marys because a Bloody Mary is totally a meal onto itself.
My question: Where the funk is Karl this whole time? We haven't seen him since the Orgy in the Woods.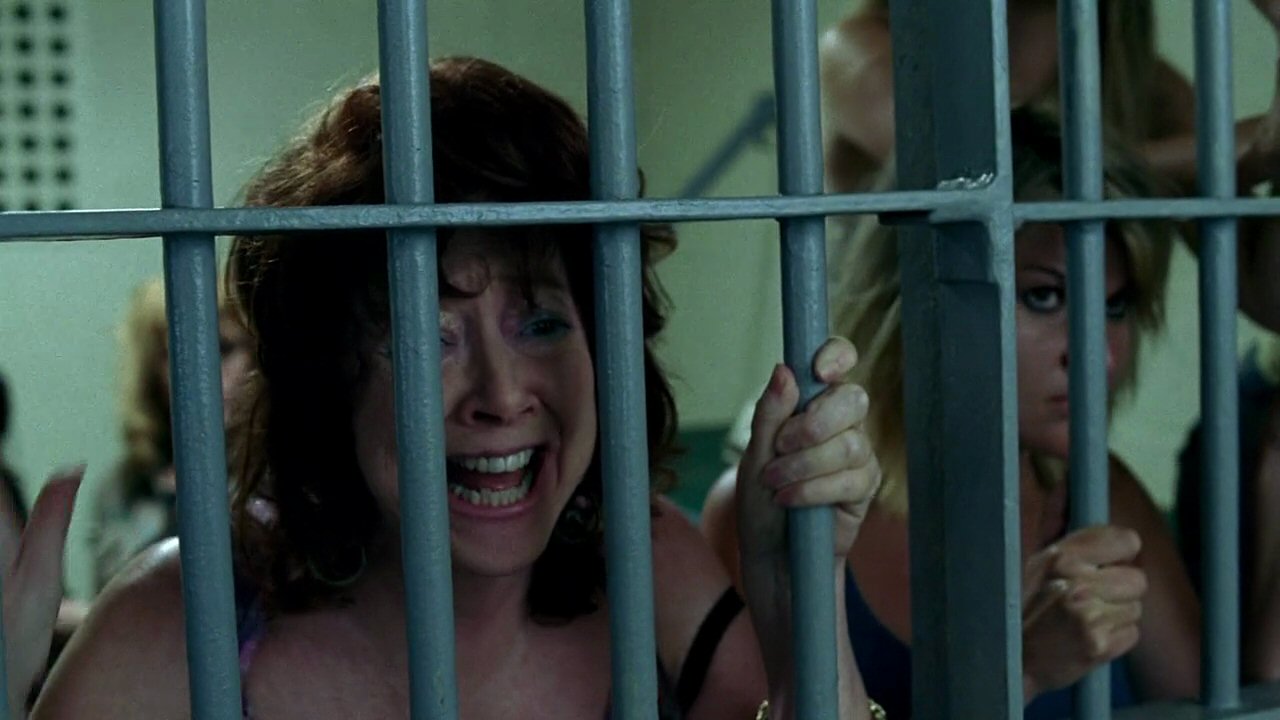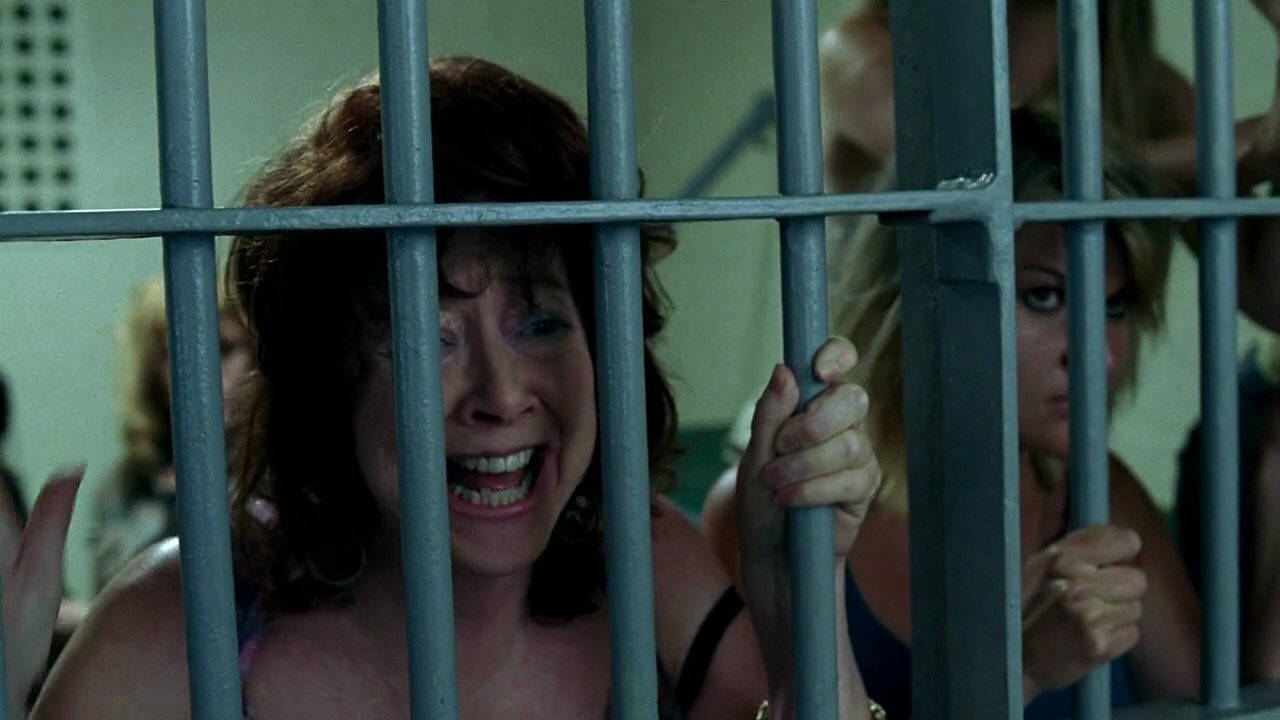 Sam's still in jail, along with about half of the population of Bon Temps. Being out in public without your pants may not be illegal, but it should be.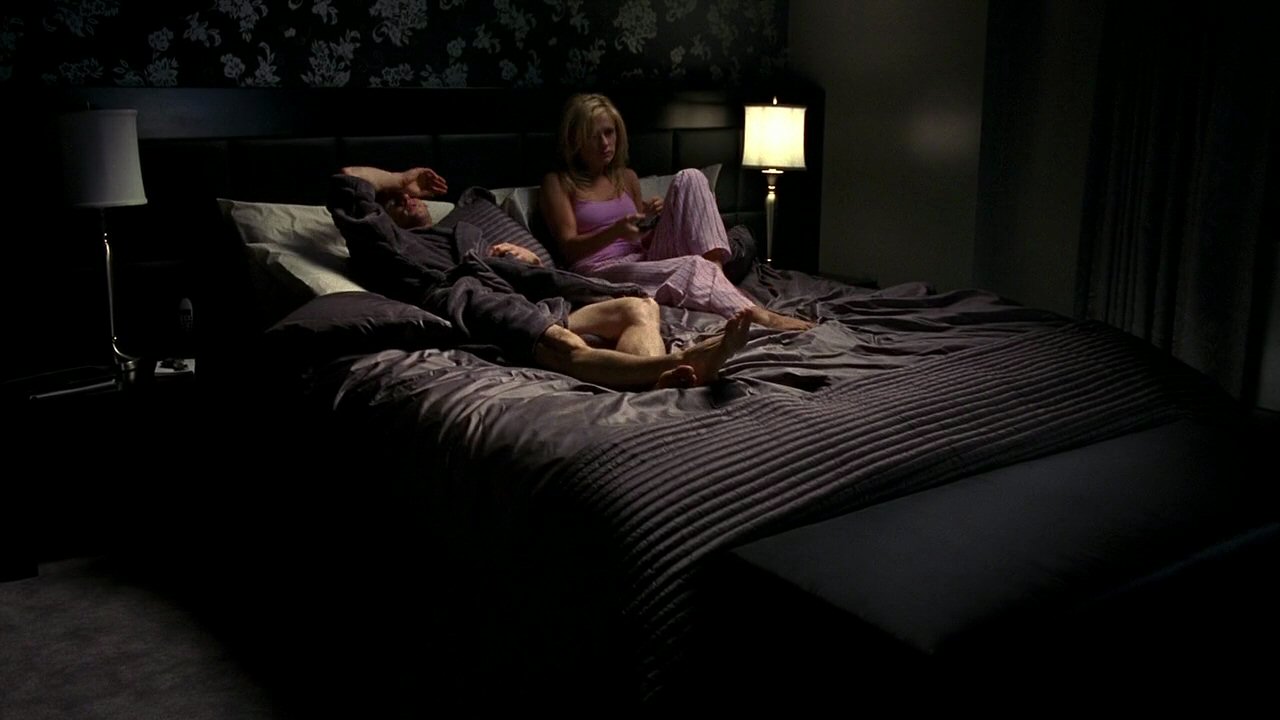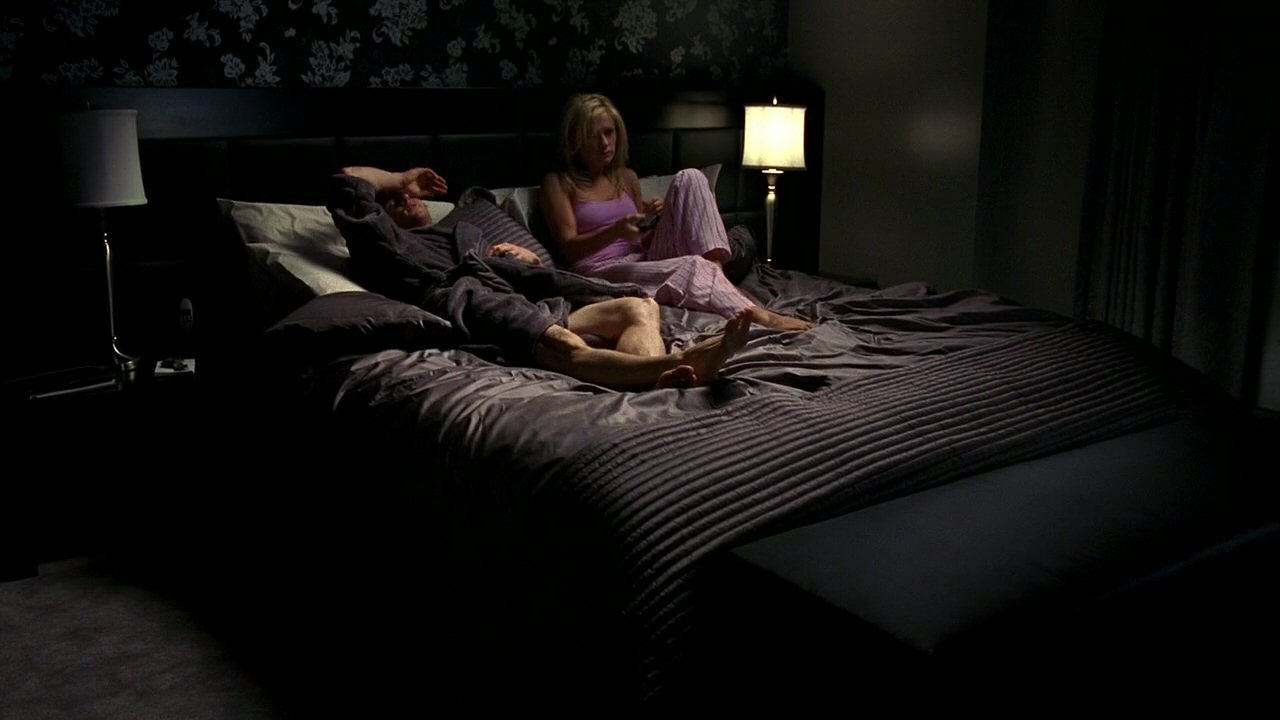 Sookie can't sleep and neither can Jason, so they have a little sibling bonding time. There's something seriously wrong with me because this is supposed to be a very touching moment between brother and sister realizing they're all each other has (and it was, don't get me wrong), but am I the only one who was waiting for a Flowers in the Attic reenactment here?
Jason tells Sookie that everyone in Bon Temps liked him for what he was good at (football, sex), but they never liked him for him and the Newlins pretended like they did. Sook asks if he ever thought about what Gran would have thought about him getting involved with a bunch of hate-loving crazies, and he tells her he doesn't want to talk about Gran because he doesn't want to feel that pain it brings up in him. He gets really choked up when he realizes their whole family is dead after she tells him the have to keep Gran in their thoughts, and they have to go through that pain because they love her. That's what you do. They also decide they have to grow up and start looking out for each other, and Sookie tells him he's not dumb, just lazy, and I couldn't agree with her more (or ever again) than I do with her now.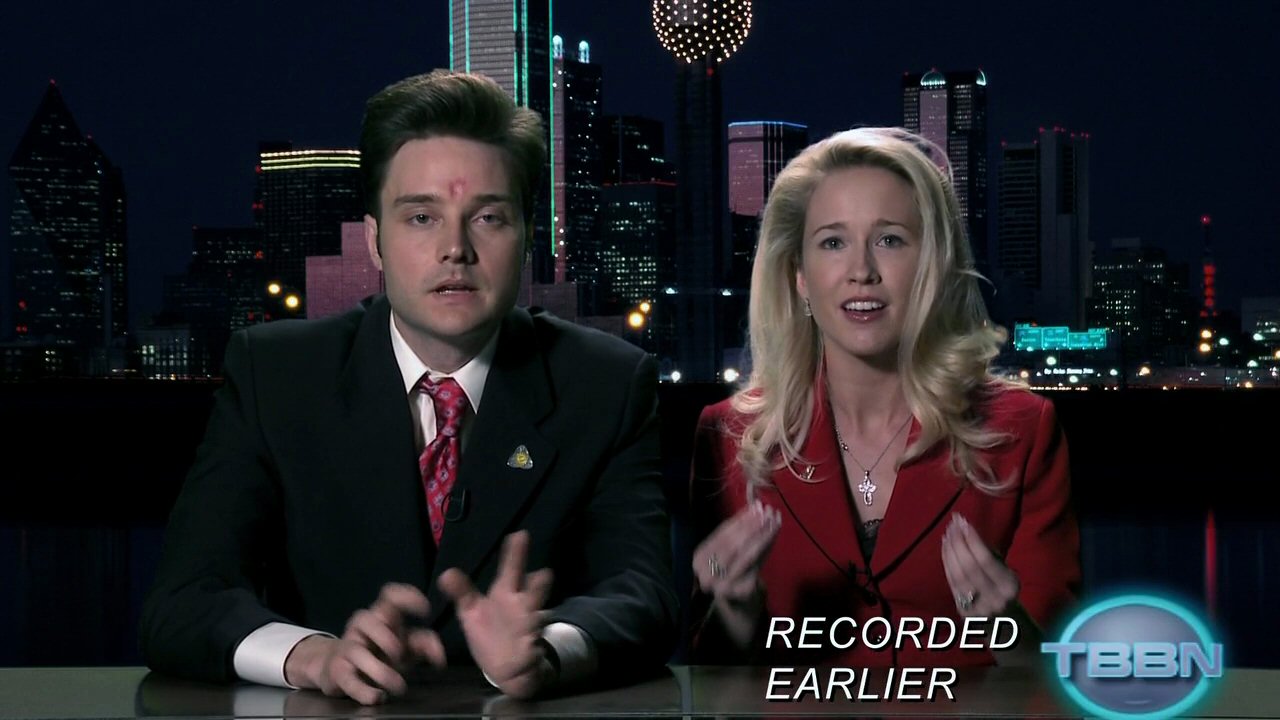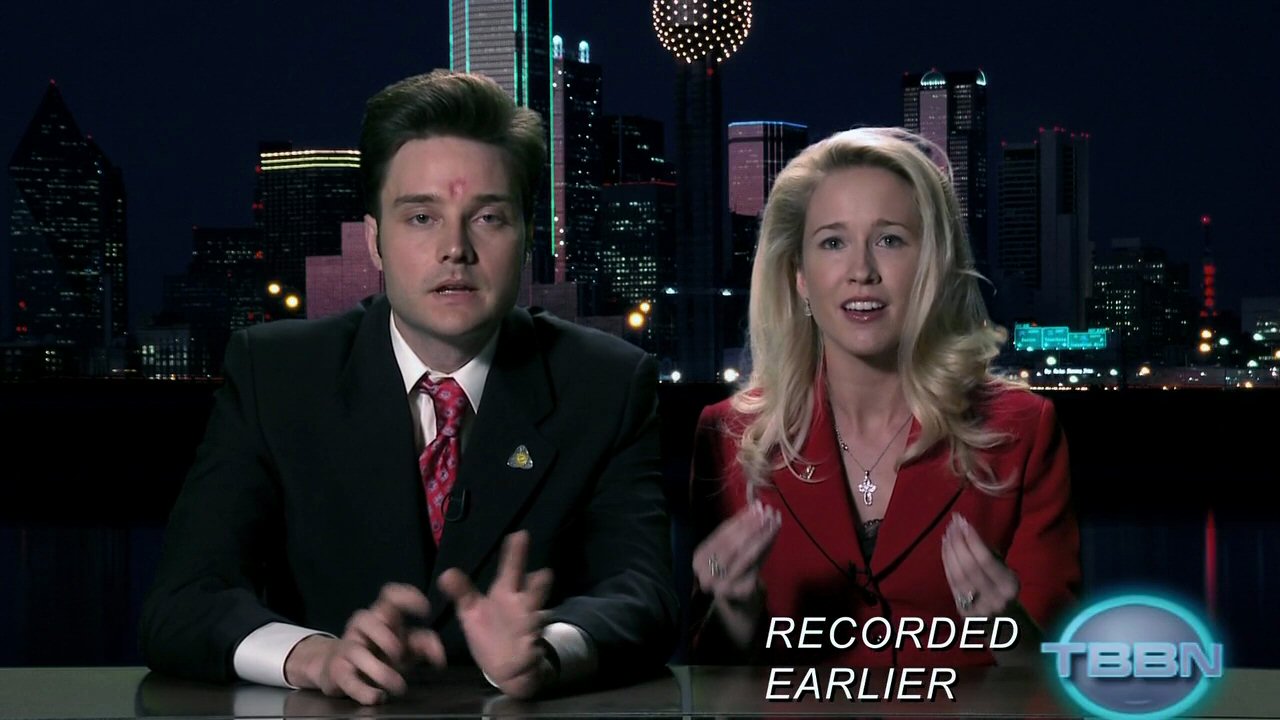 Sharing time is exhausting! They turn the TV on and guess who's on it! The Newlins are having a televised argument with Nan "I'm the face of the vampire nation" Flanagan about the suicide bombing at Godric's. I guess Texas doesn't arrest organizations that talk kids into blowing themselves up for "the cause"? It was funny to watch the Newlins fight with each other more than Nan, but why wouldn't they be arrested for what they did?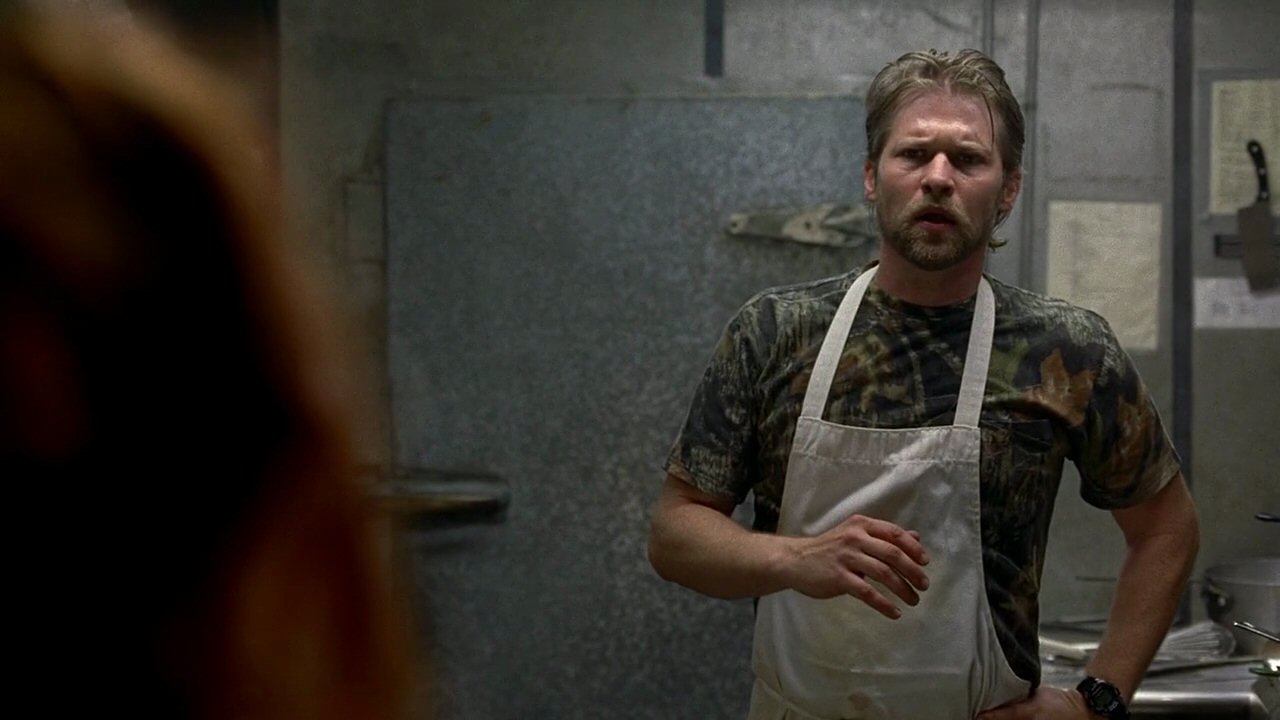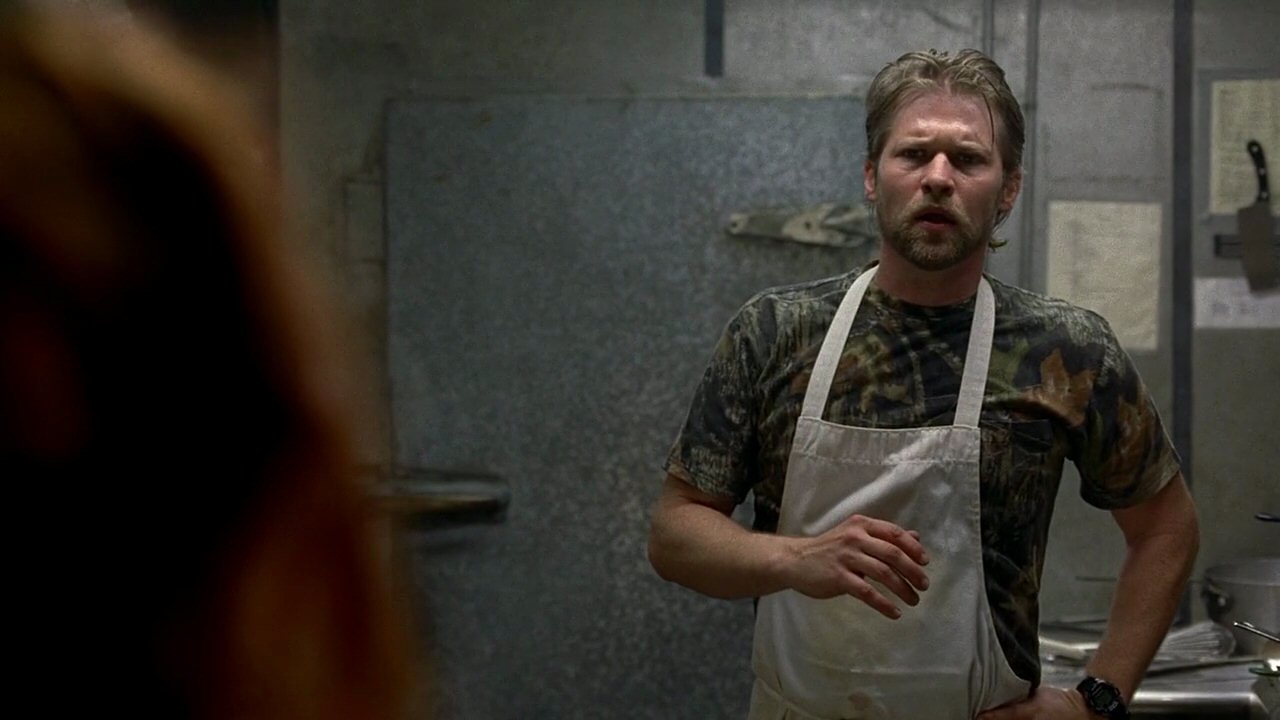 Arlene is trying to cover the tables at Merlotte's on her own, what with Sookie being "special" in Texas, Daphne being dead and without a heart, Sam being locked up, and Tara drinking the Kool-Aid. She is drowning. Not to mention the freak out factor she's dealing with concerning all the deaths. Lafayette tells her he'll look out for her if she'll look out for him, and she asks "When's it gonna stop?" Probably when you all stop fueling Maryann and get rid of her, but I'm just spitballing here. Arlene and War Vet Terry finally talk to each other without the black eyes, too. Turns out, he's not mad at her for having sex with him, he just can't remember having sex with her and wasn't sure they had even had sex (it's been a long time for Terry, apparently). They're still adorkable and I hope they stay together sans Maryann.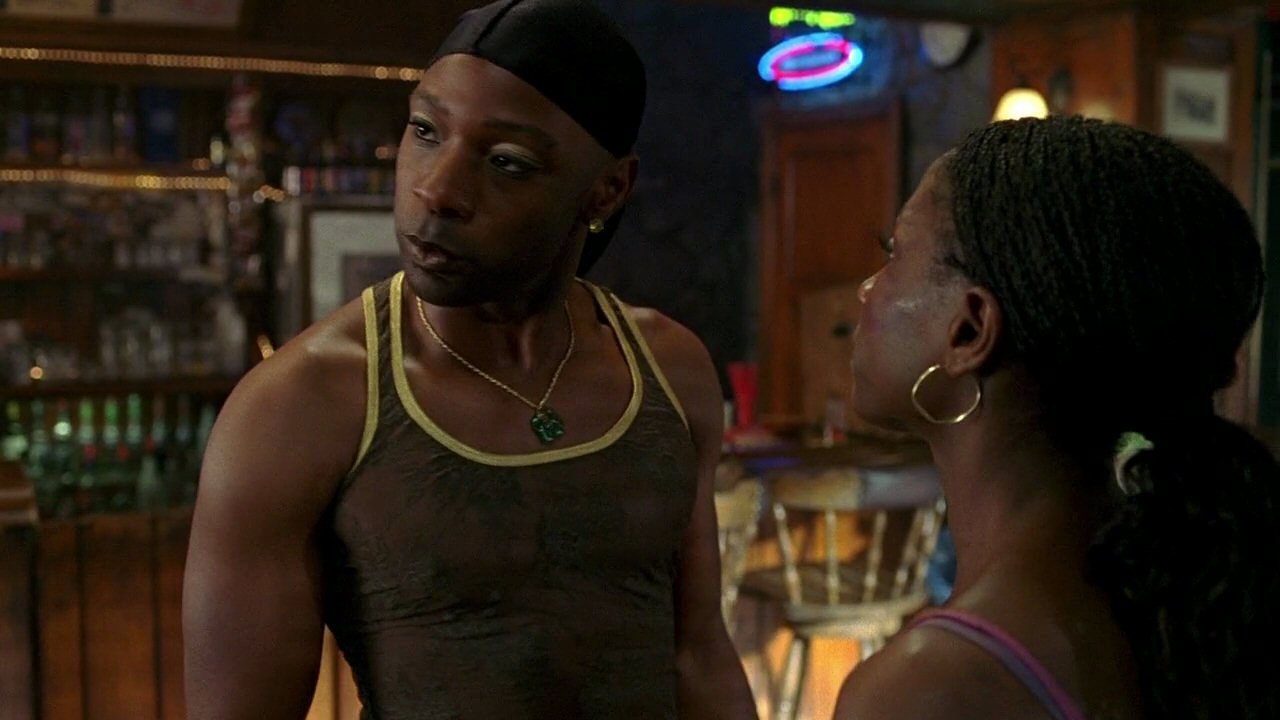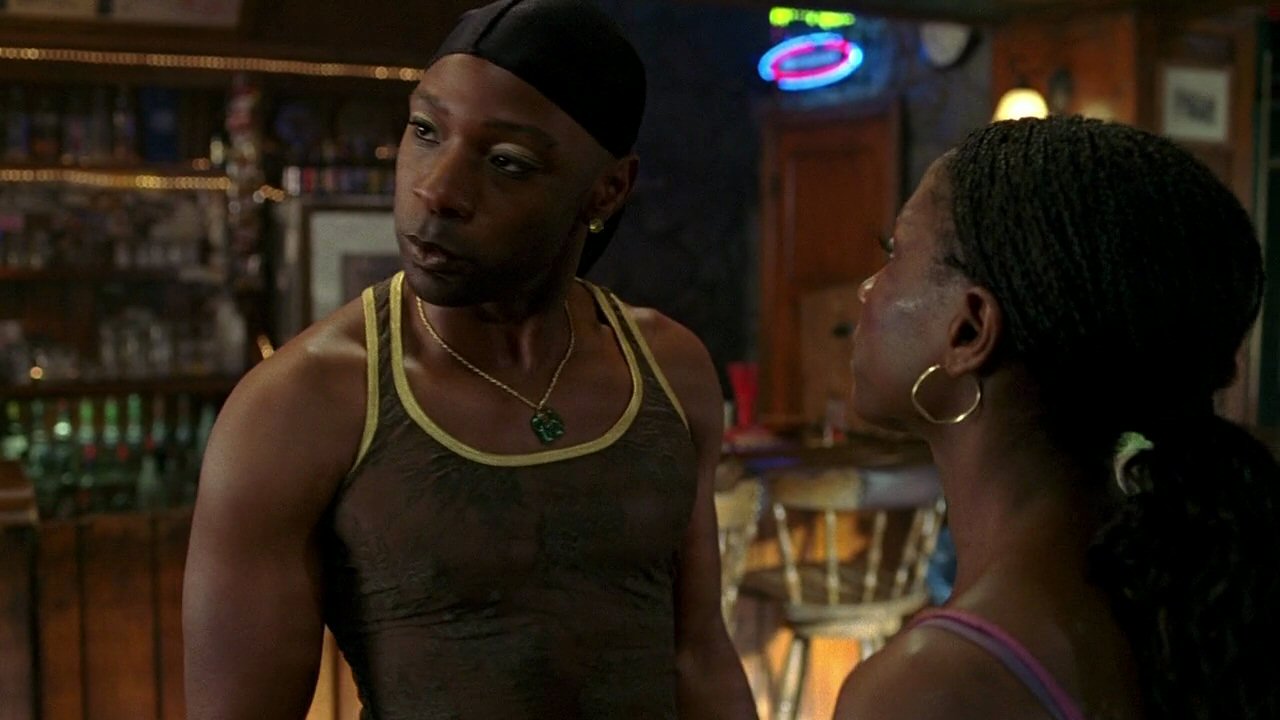 Tara and Eggs finally waltz into the bar, and they so wish they hadn't the minute Lafayette lays eyes on Tara. He completely loses his crap at the sight of her face covered in bruises, and rightly assumes Eggs was the one who did it. I was really hoping for another beat down, Lafayette style (I love him so much), but Tara keeps them from throwing down on each other. She defends Eggs, even after he hits her in the mug when he's going for Lafayette. They leave and the entire bar is drooling with the anticipation of a fight since they're from a small town and they're all under Maryann's spell.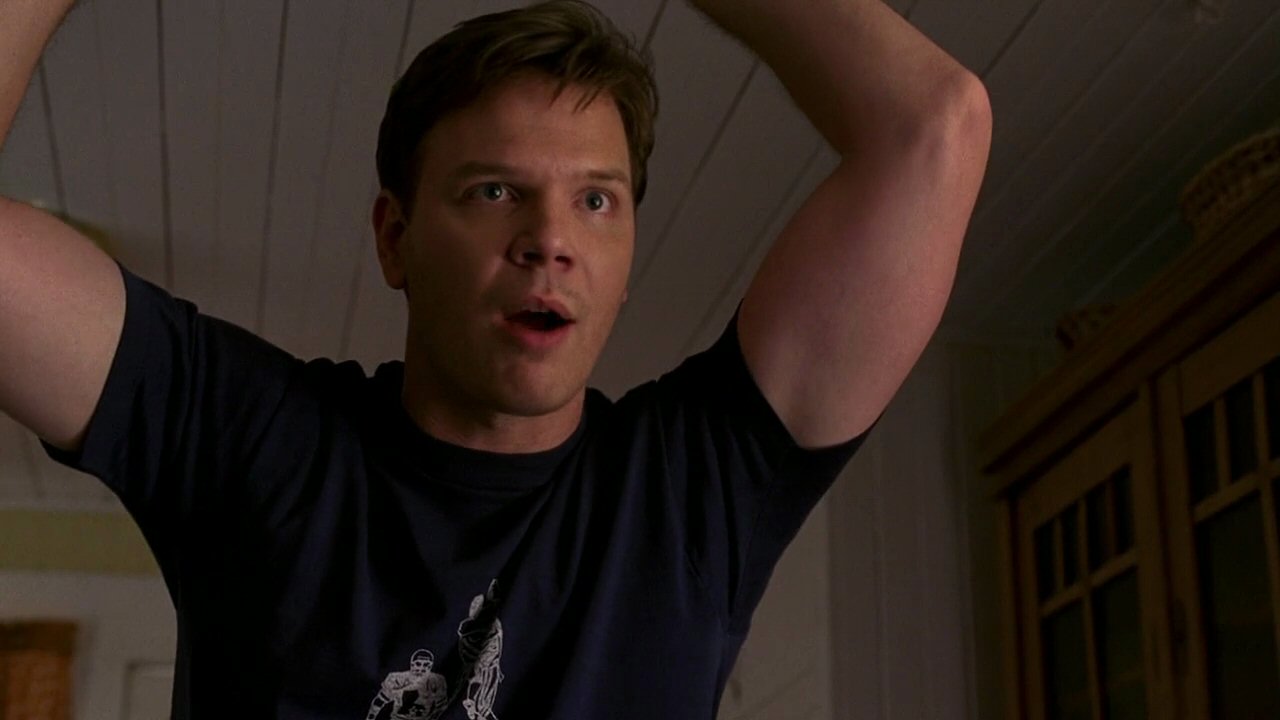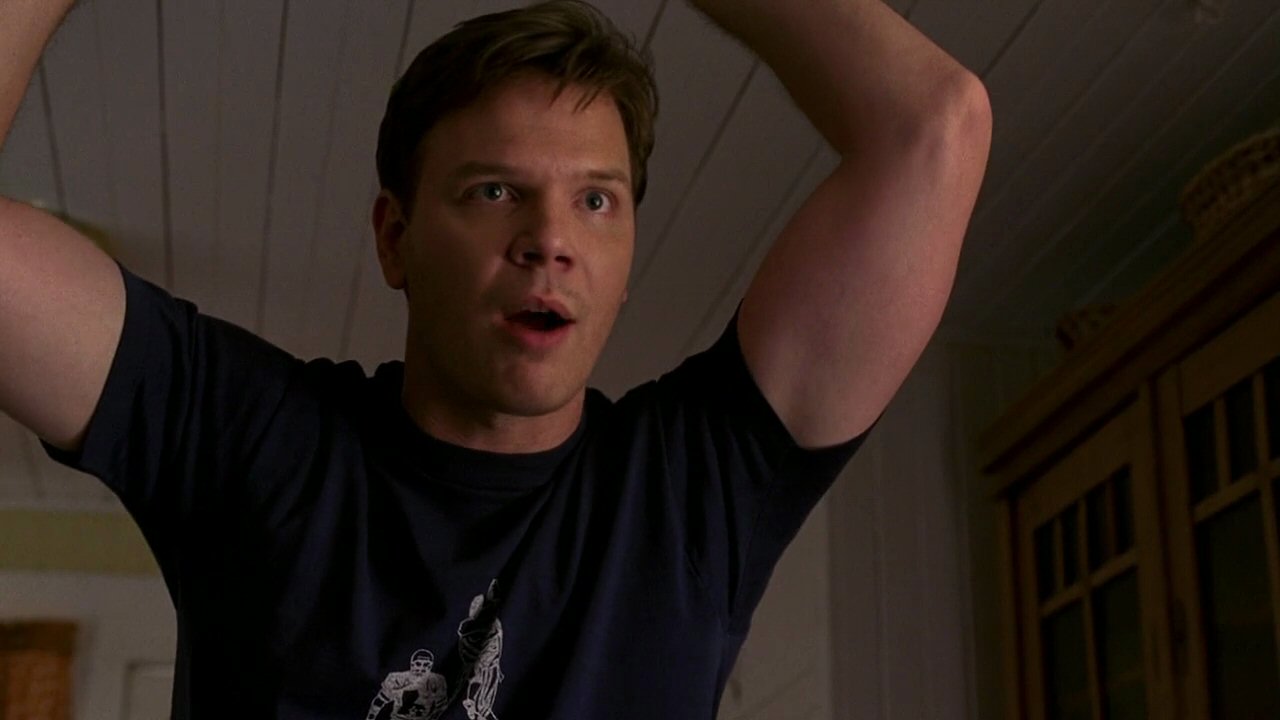 Hoyt's momma is a hateful crazy who should probably join up with FOTS, and he's pretty much had it with her and calls her on her hate for everything. He even lists all the people and things she hates. She says it's not her fault, it was the way she was raised and we all yell unintelligibly at our TV screens. He flat out tells her she is going to meet Jessica and she better behave herself or he's out the door because he's "not a baby! [He's] a grown-assed man!"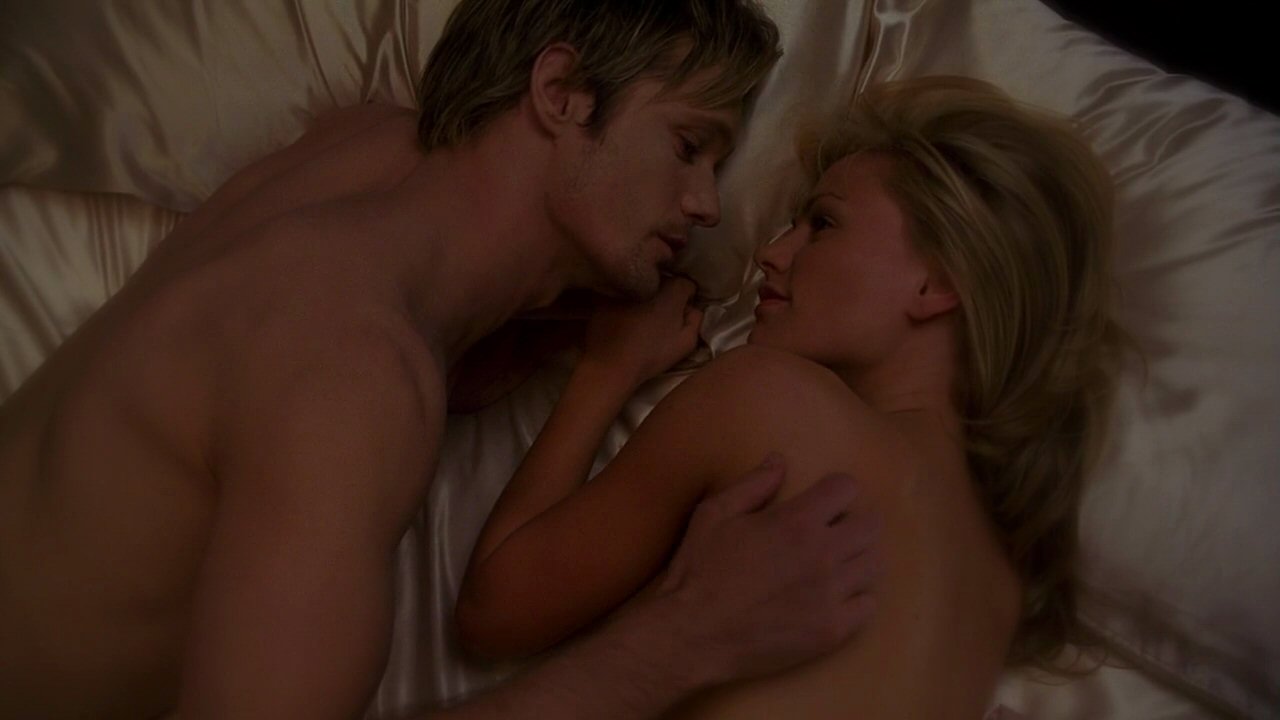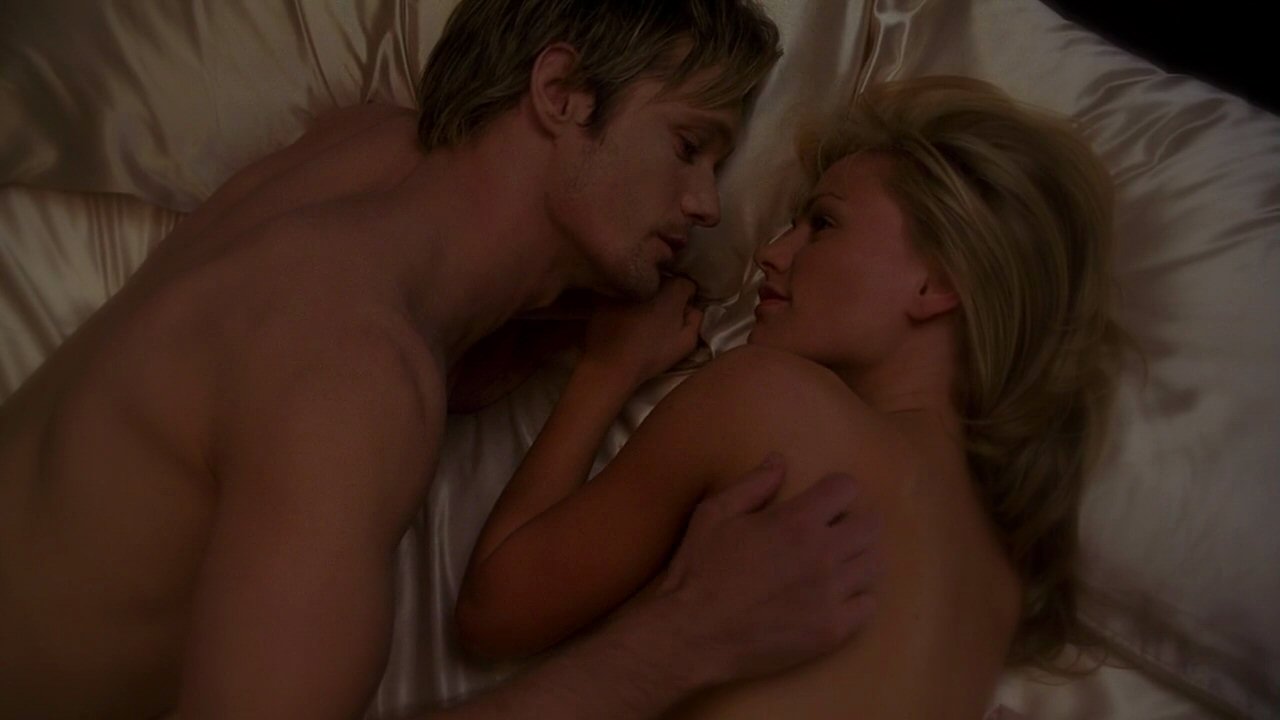 Oh, the moment we've all been waiting for! A tip of the hat to Sweden and to Ma and Pa Skarsgård for having the best genetic stuffs on the planet! Those two were obviously the models for Scott Summers and Jean Grey (that one's for the comic book nerds). Far be it from me to have a picspam of devastatingly, criminally, smoldering hot manflesh in my serious recap of this television show because I'm way more interested in what Eric's feeling and thinking and hoping he'll share that with Sookie.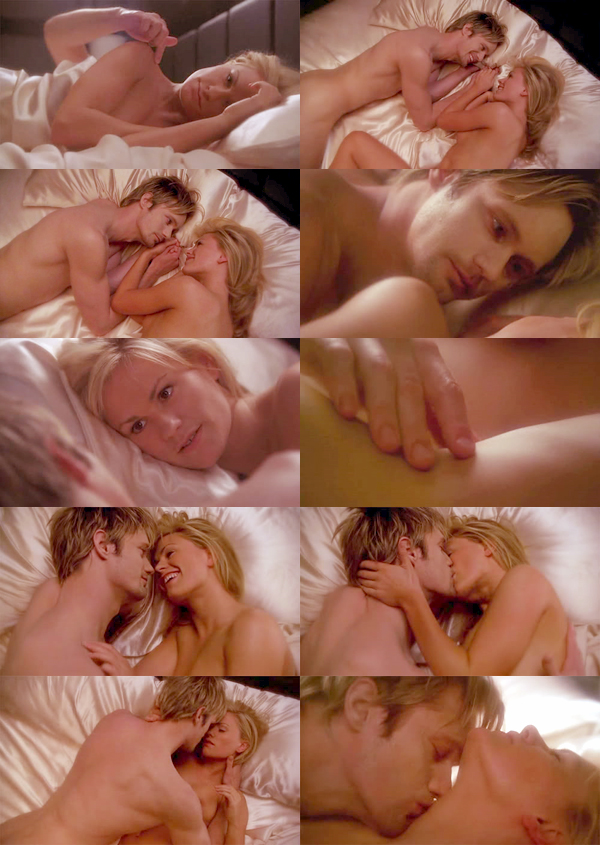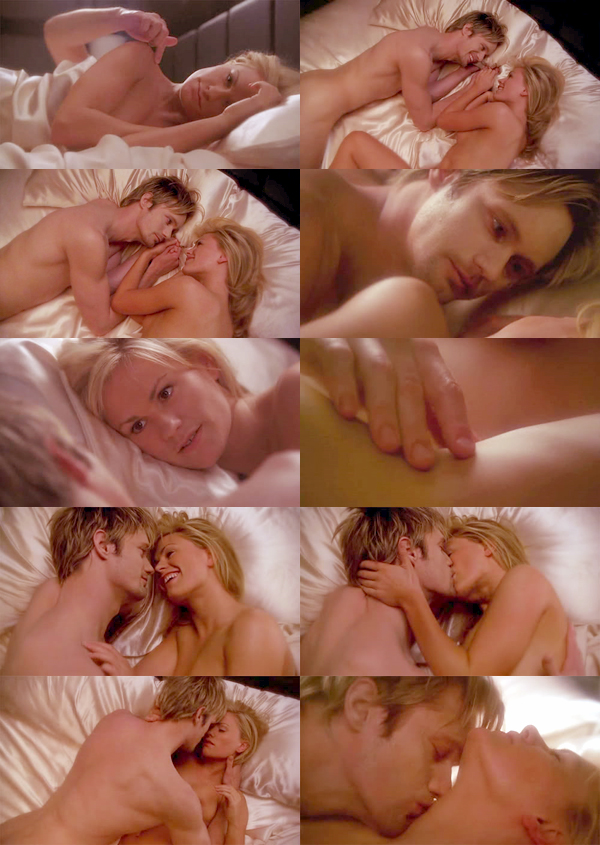 *ahem* Seriously, though, this was the most female sex fantasy ever. We get to see that she's pretty much greedy and wants both Bill and Eric, and I'm thinking this is the 21st freaking century honey! She should just talk them into a 3-way and BOOM! Problem solved and no more guilt about having naughty dreams of your boyfriend's archnemesis while you're asleep next to said boyfriend.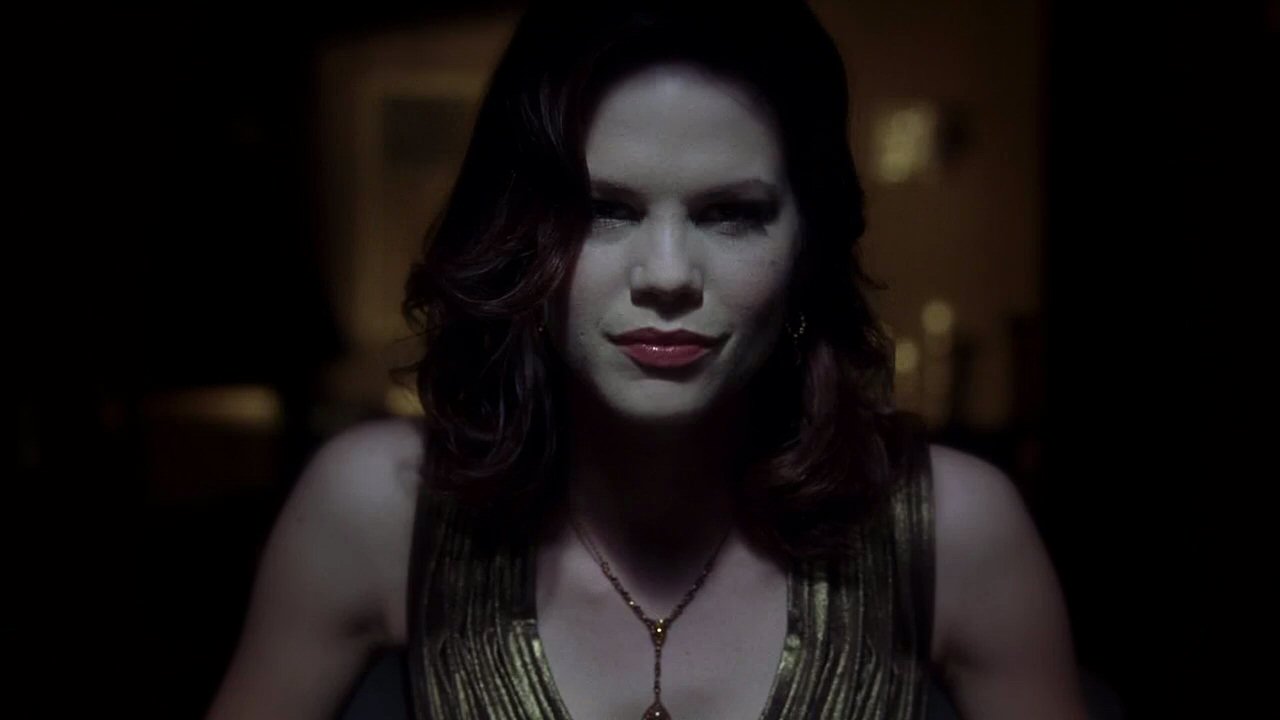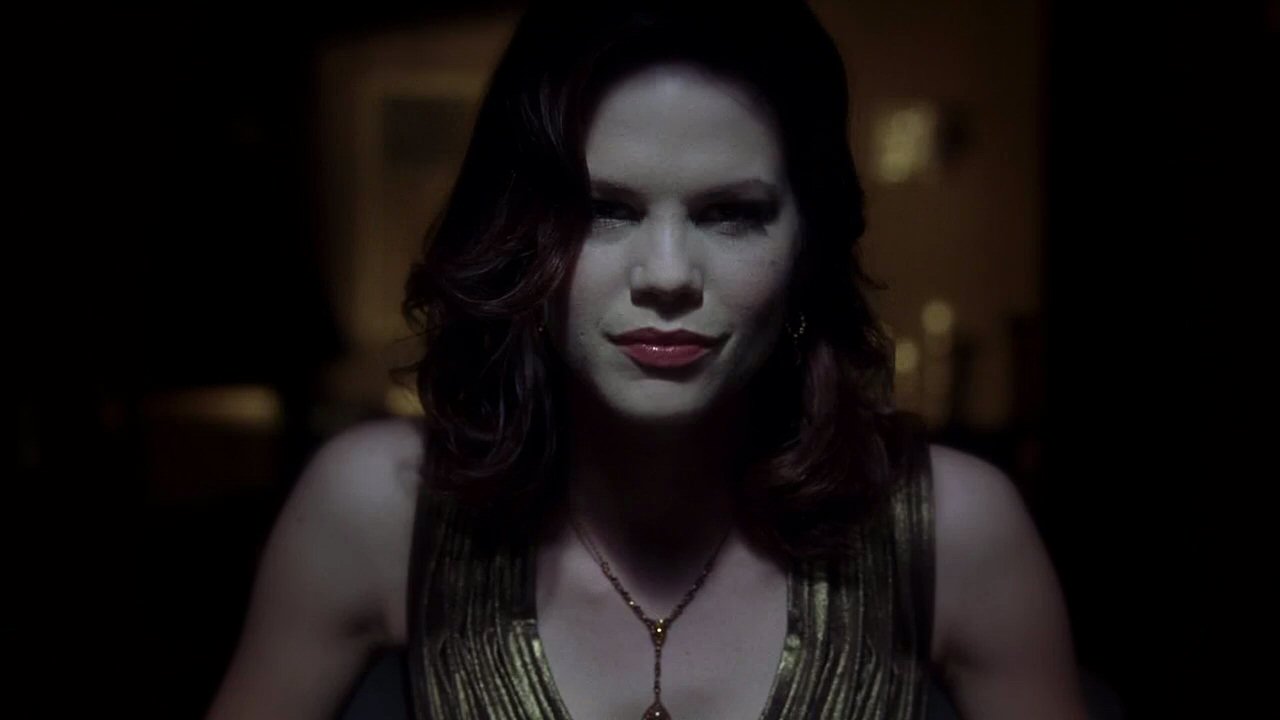 Here's the weird part (other than why everything was so pastel-y and soft): Lorena was sitting in a chair at the other end of the room taunting Sookie about how she's already abandoned Bill for Eric. Was it really Lorena or was Sookie's conscience taking that form instead of Jiminy Cricket?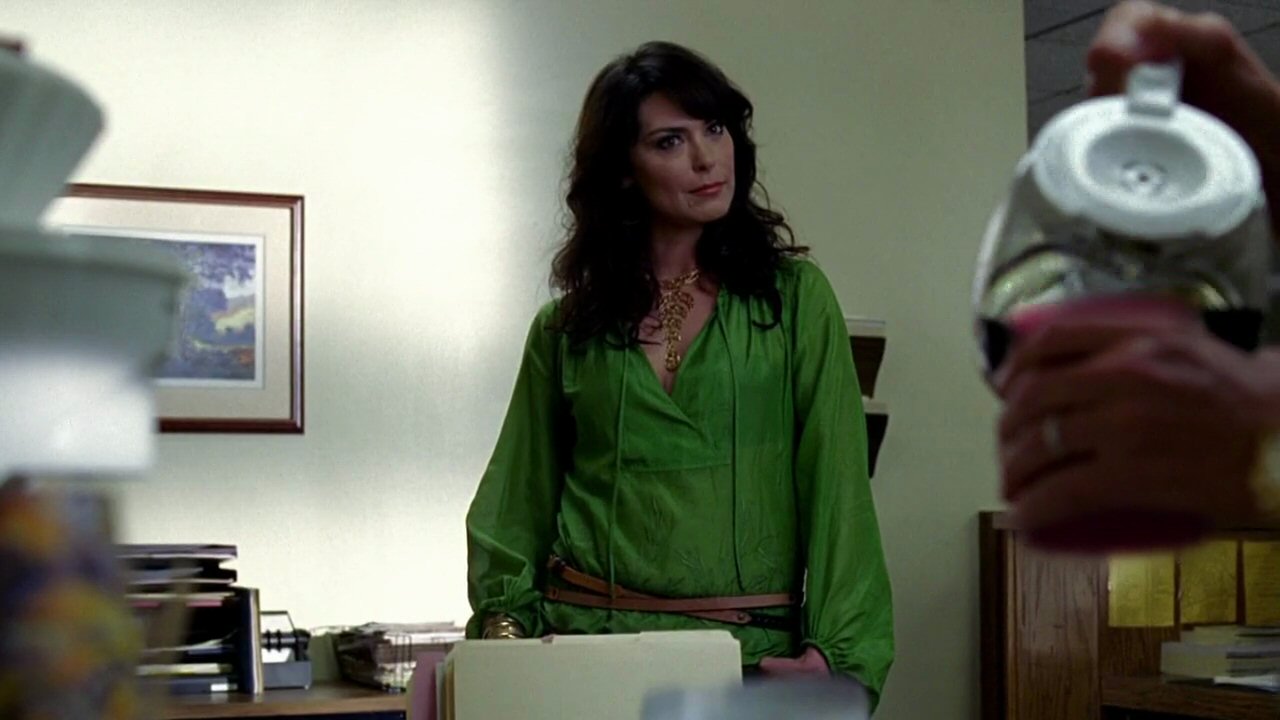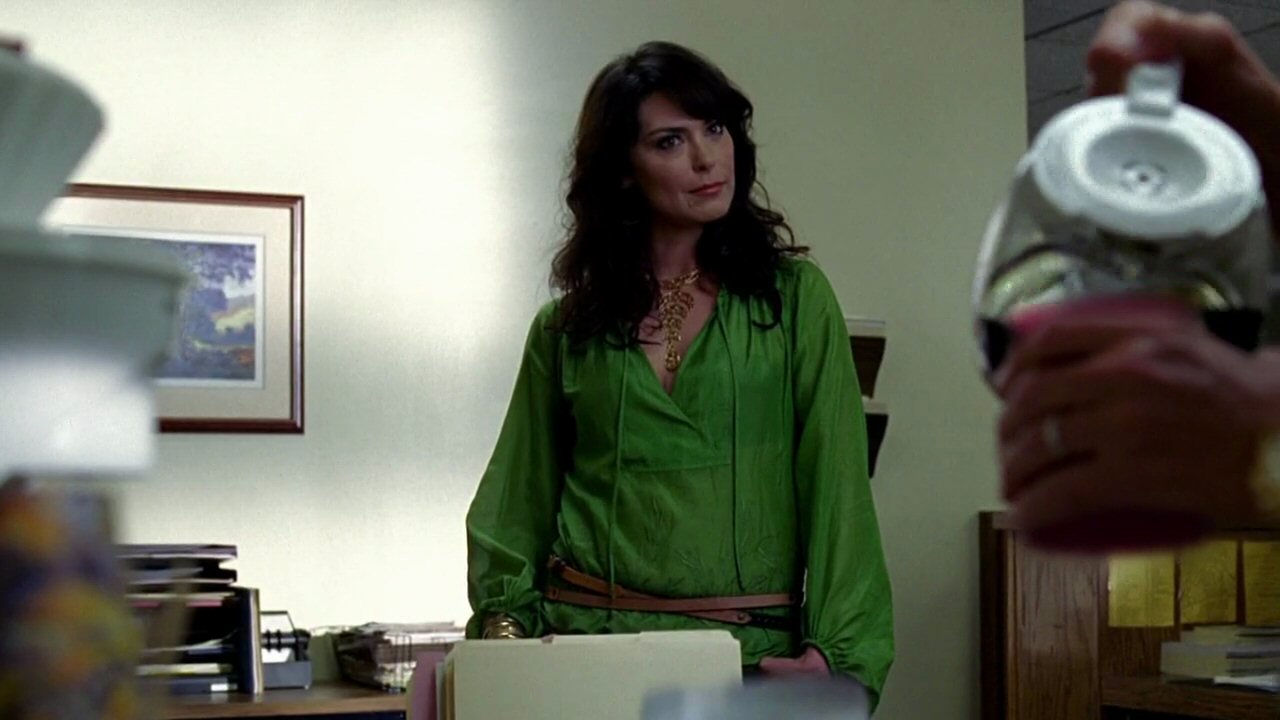 Maryann shows up at the jail because she likes to go where everybody knows her name. And she wants to nab Sam. She catches the Sheriff at a weakened moment and black-eyes him within seconds. She takes the cell keys and heads back looking for Sam, but he's shifted into a fly and buzzed out of there. She lets everyone out instead because she's super angry now, and you wouldn't like her when she's angry. Because it's annoying and bitchy.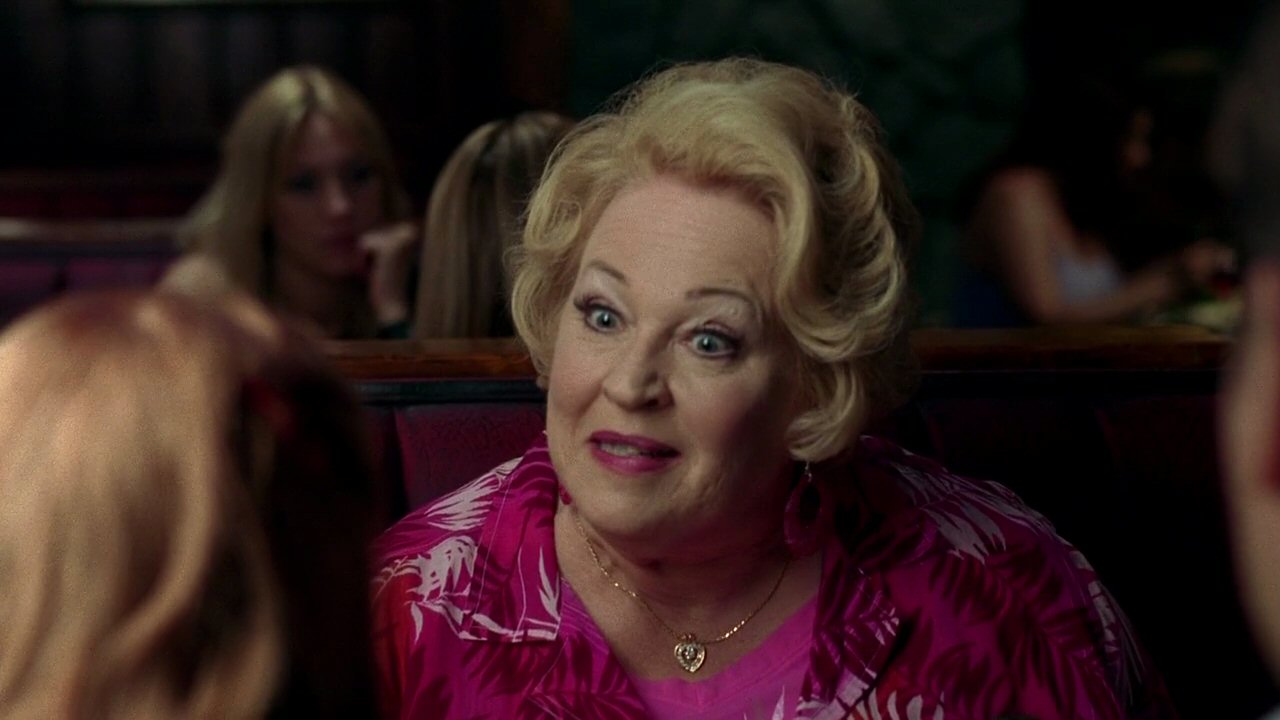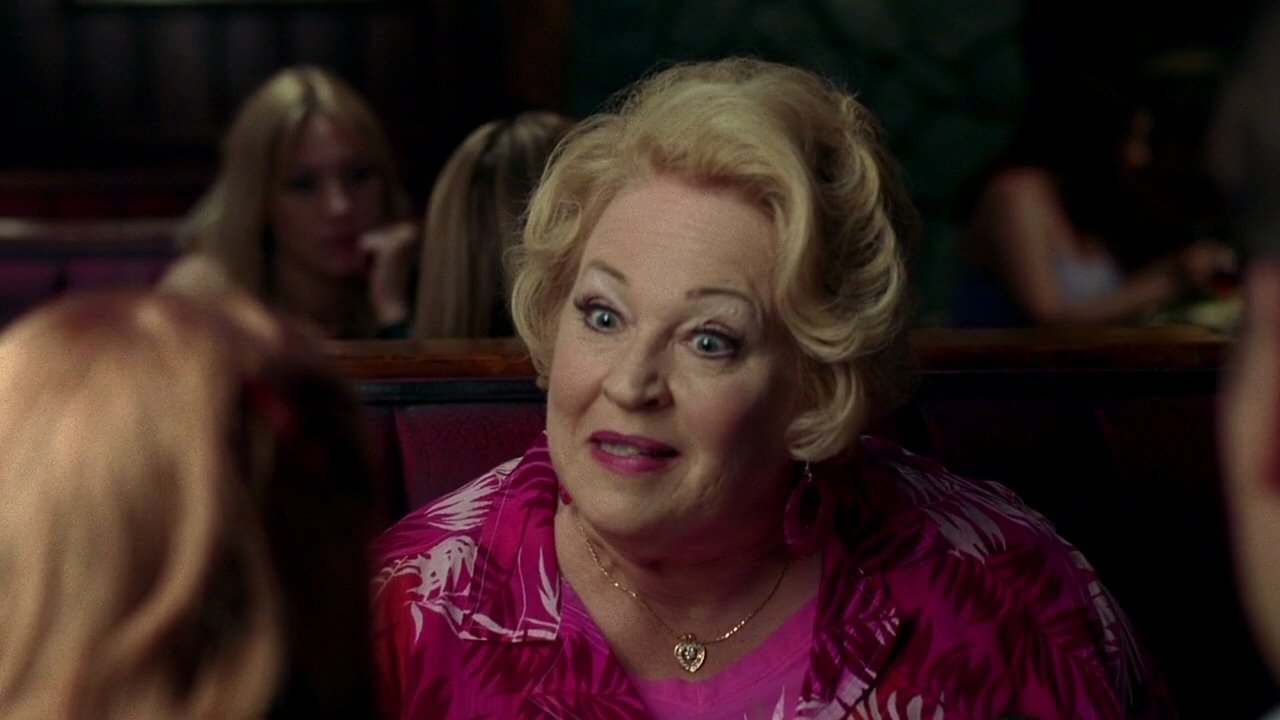 Hoyt's mom is a serious piece of work. Jessica tries her best to get along with her and make nice, but it doesn't work because Momma isn't even attempting to be nice. Jessica finally fangs out and says she can give Hoyt everything a human could. His mom says she can't give him babies. BURN. I wouldn't have even gone there, and I've been known to pull out all the stops to win an argument. Wow. I guess she hates human women who can't get pregnant just like she hates Catholic priests and people who aren't Caucasian.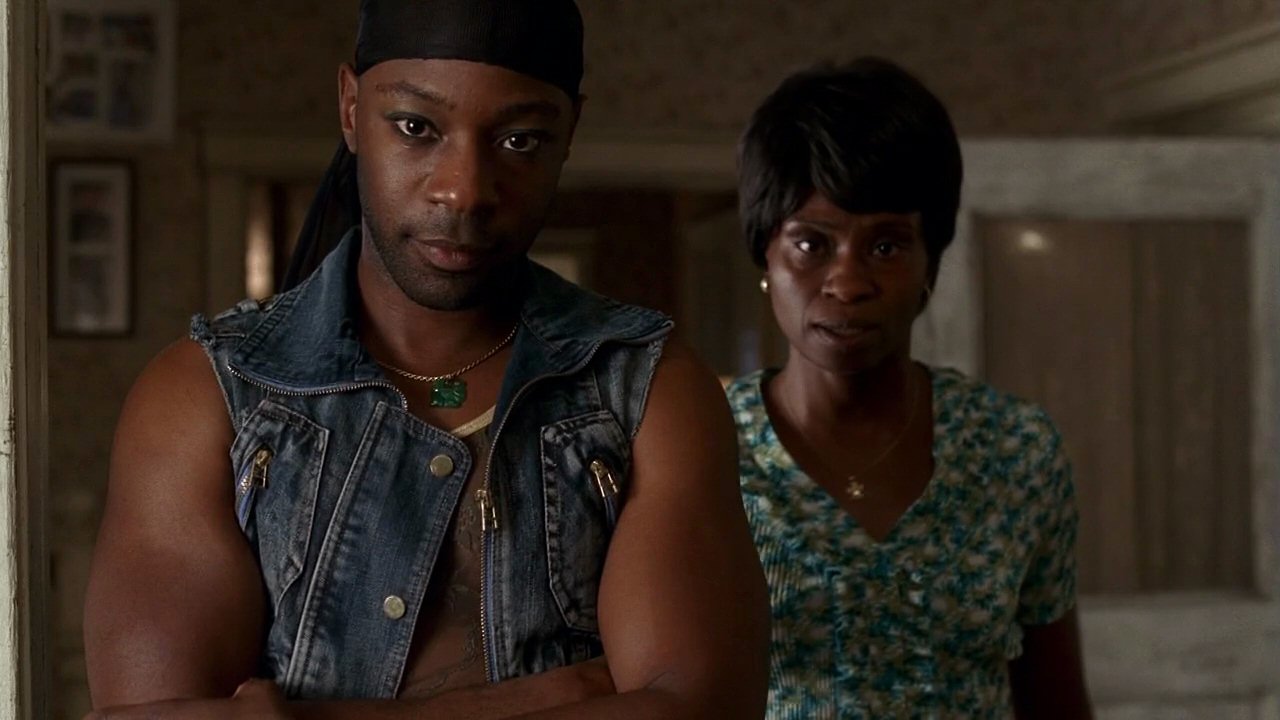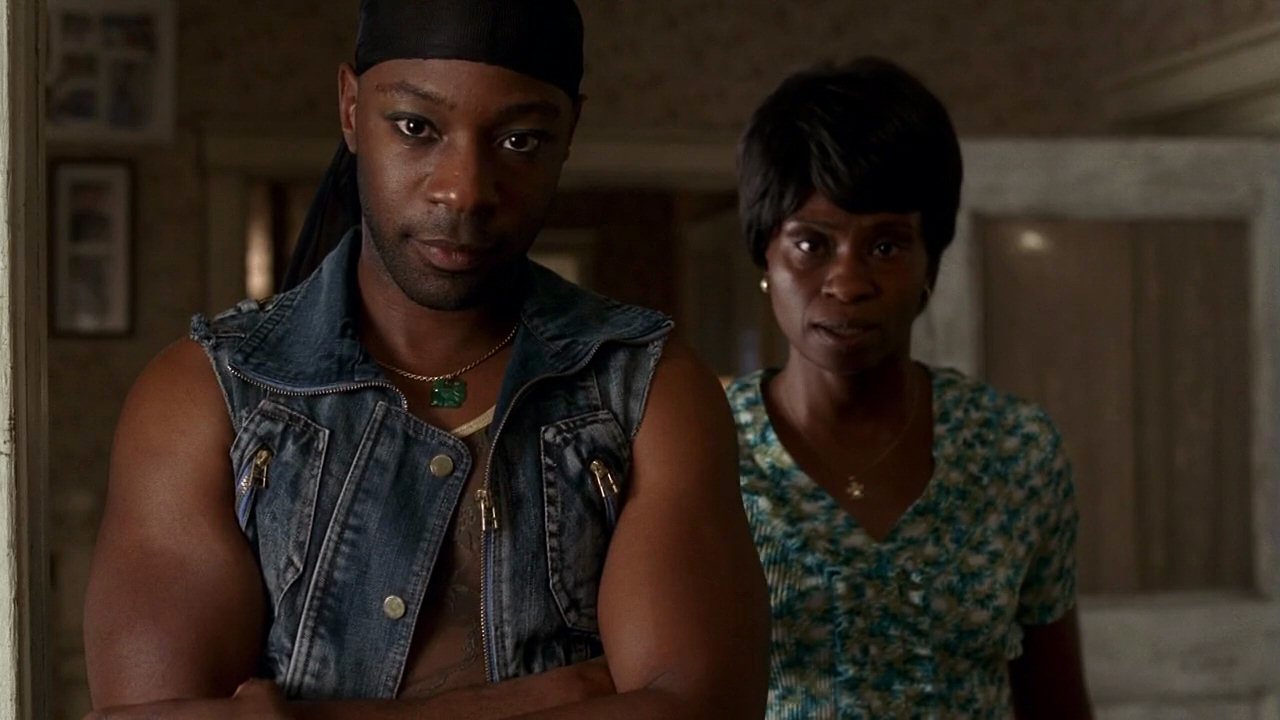 Lafayette and Mrs. Thornton show up at Sookie's house to get Tara away from Eggs and Maryann. Best intentions, and it totally needs to be done, but bringing Tara's mom probably wasn't the best idea Lafayette's had. Tara's eyes go black and she tries to strangle her mother. Eggs tries to beat the crap out of Lafayette and that totally backfires on him epically. They grab up Tara and haul ass out of there. The whole time, Sam, as a fly, was watching.
Okay. Tara. What is going on with you? Your mom is a drunk and you have problems with drinking and blacking out because you don't want to be like your mom. Guess what, chica? You're just like your mom at this point. I'm so irritated with what's happening with this character.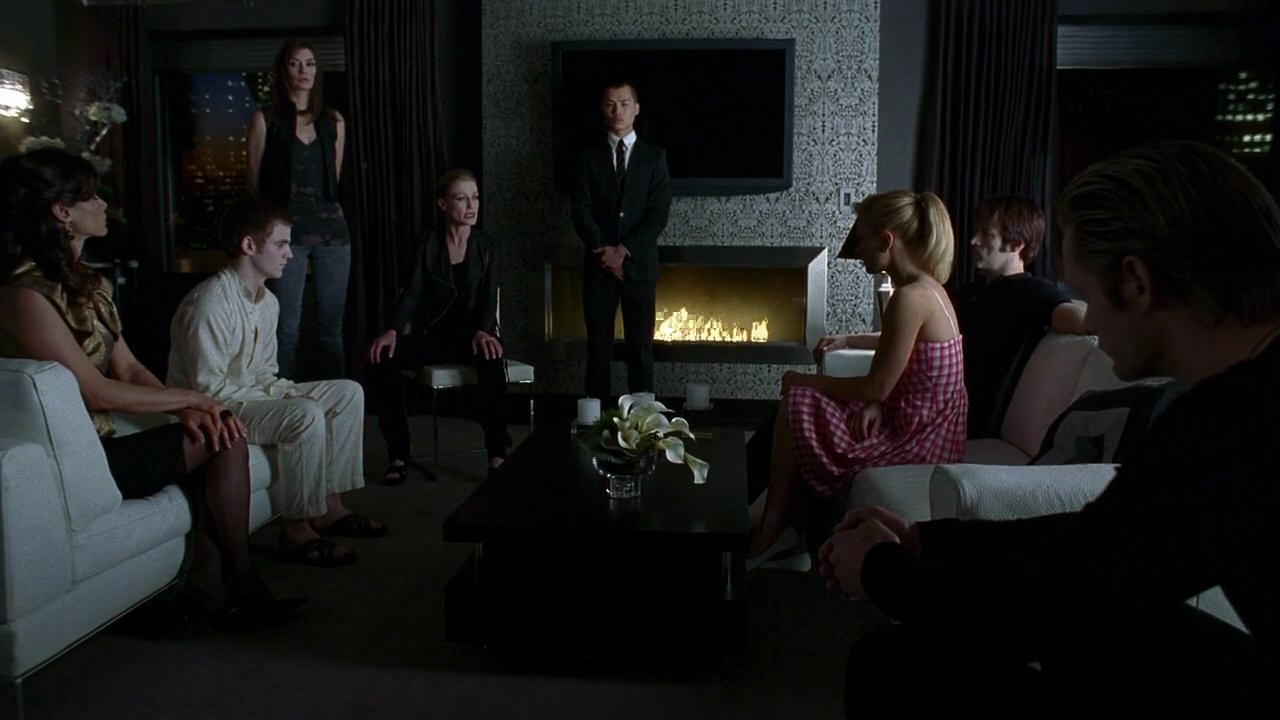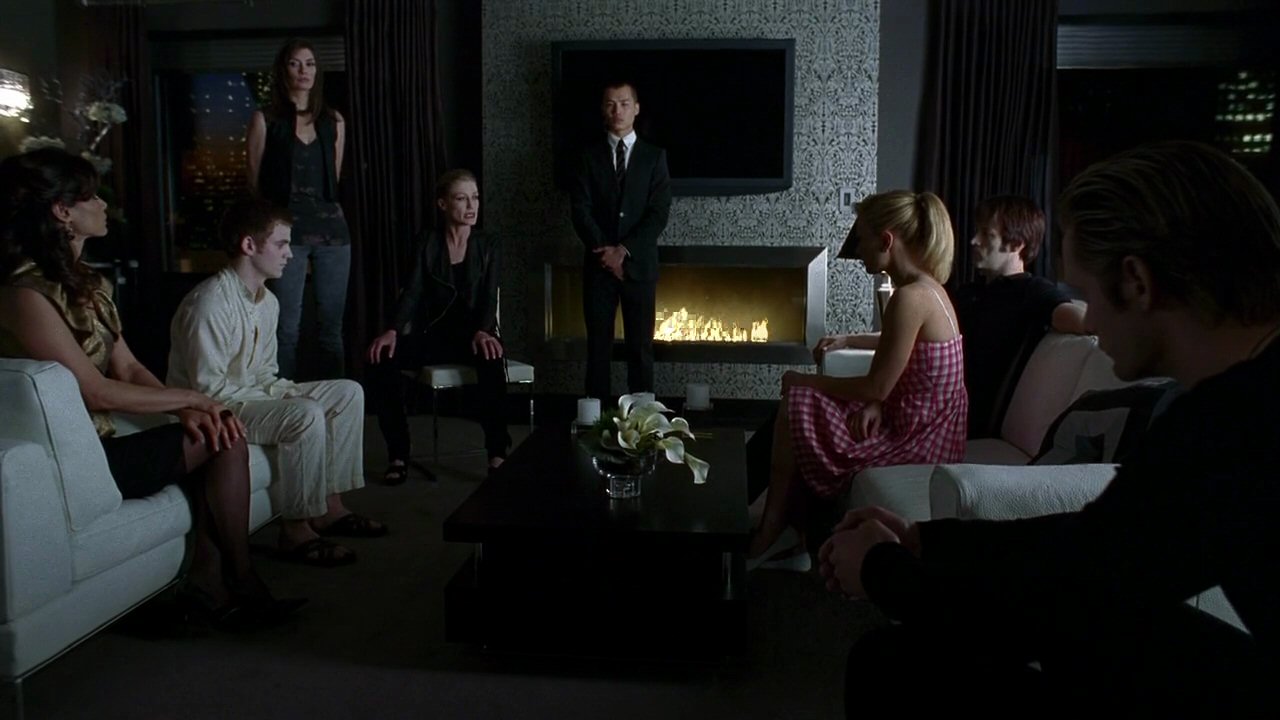 Vampire politics make less sense to me than human politics. Nan shows up to bring the hammer down on everyone, including Godric. Yeah, I know, I'm confused about that too, but let's keep going. Godric confesses that he gave himself to FOTS willingly because he wants to die (that's TWO theories that were right). He removes himself from all positions of power and has Isabel replace him as Sheriff in Dallas. Eric must have been thinking the same thing I was (why is the oldest vampire on Earth taking it from this media whore) and has a massive urge to redecorate the hotel room with Nan's insides. The brother brought up an interesting point here. Why don't they use Jason as the example of what a cult FOST is? Use him to show how FOTS are trying to brainwash people so they can build an army?
I'm also left wondering why the hell Bill and Sookie are a part of this meeting and why Sookie's wearing a tablecloth. Not to mention, she's giving Eric the Sex Eyes the whole time the meeting's going on. That's real appropriate for what's being discussed. You know, she reminds me of Renee Zellweger's character in Appaloosa — she needs to be with the stallion in the herd, whoever that may be at the time.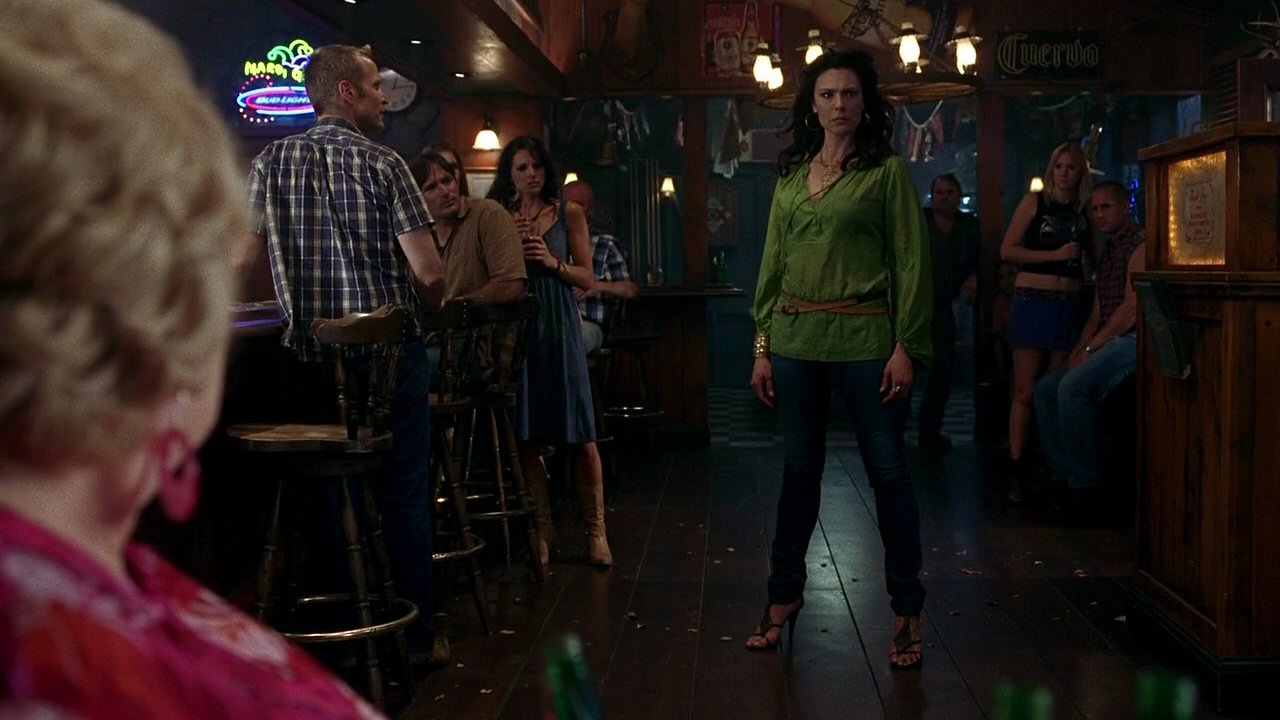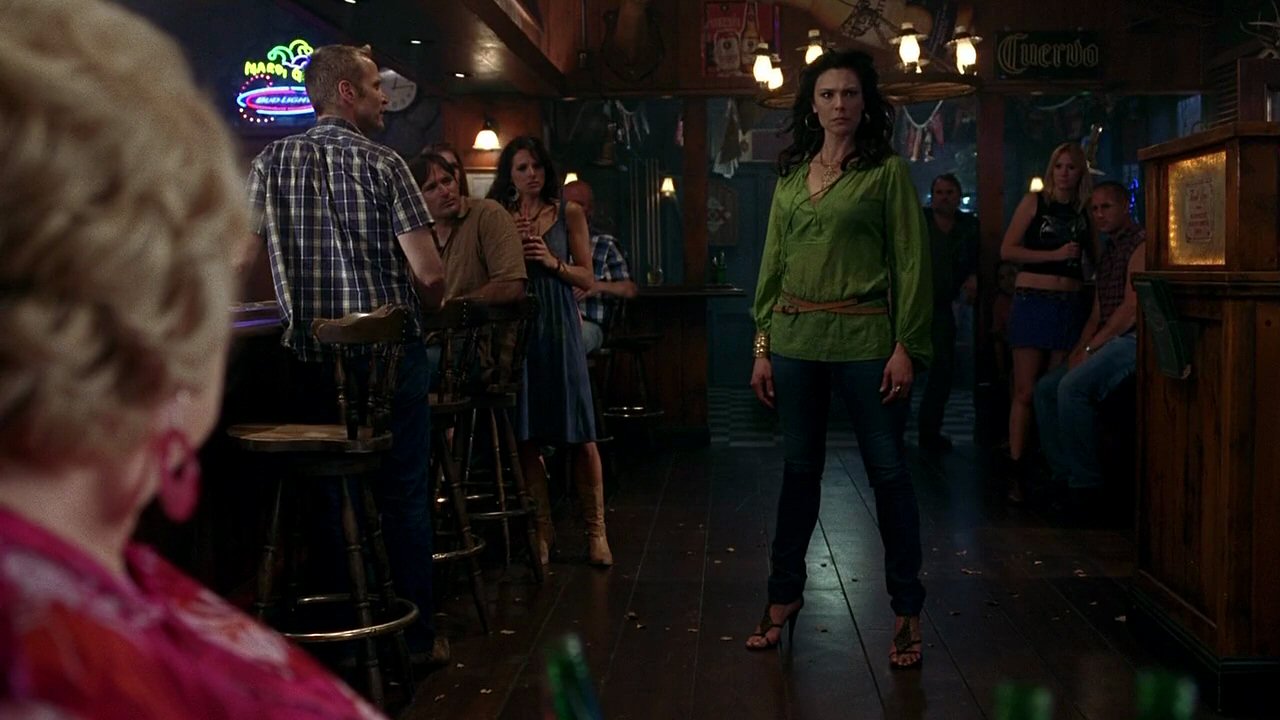 Maryann shows up at Merlotte's looking for Sam… still. She blacks out everyone's eyes and demands that they find Sam and give him to her. Seriously, this character is so over for me.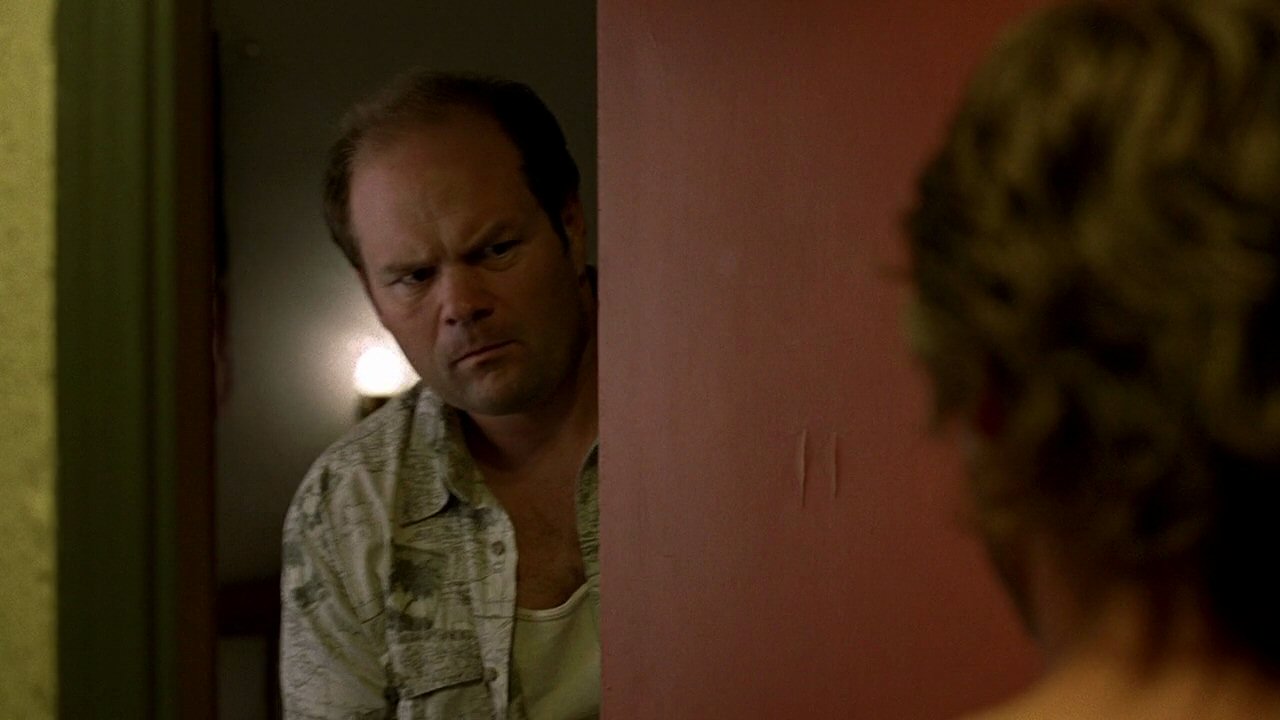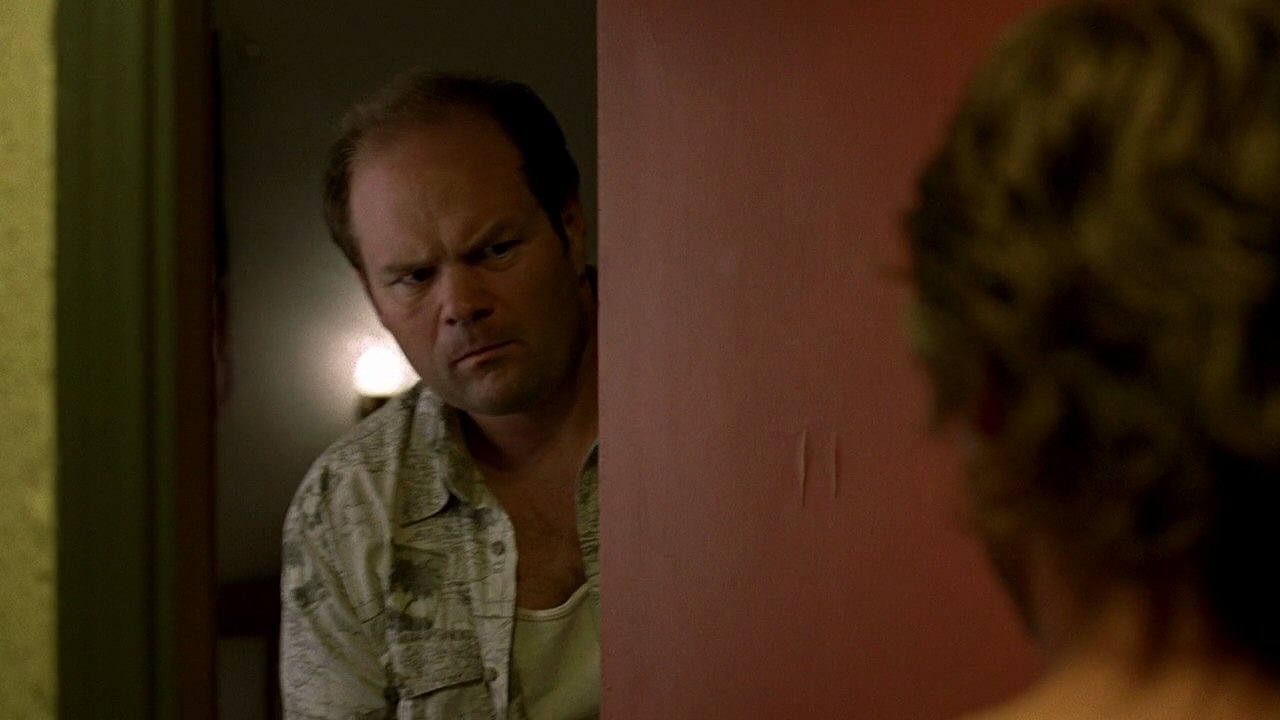 Sam has one known ally, and that's who he goes to. I love that Andy lets him in the motel room without commenting on Sam's lack of clothing.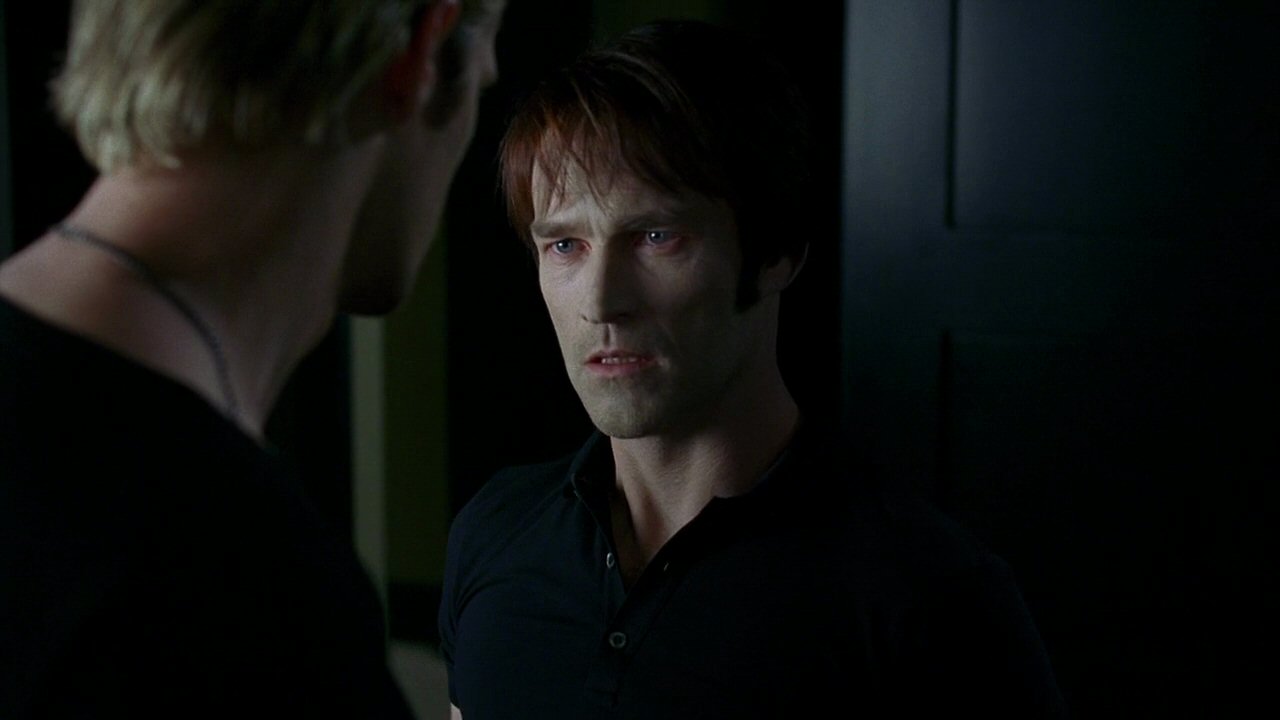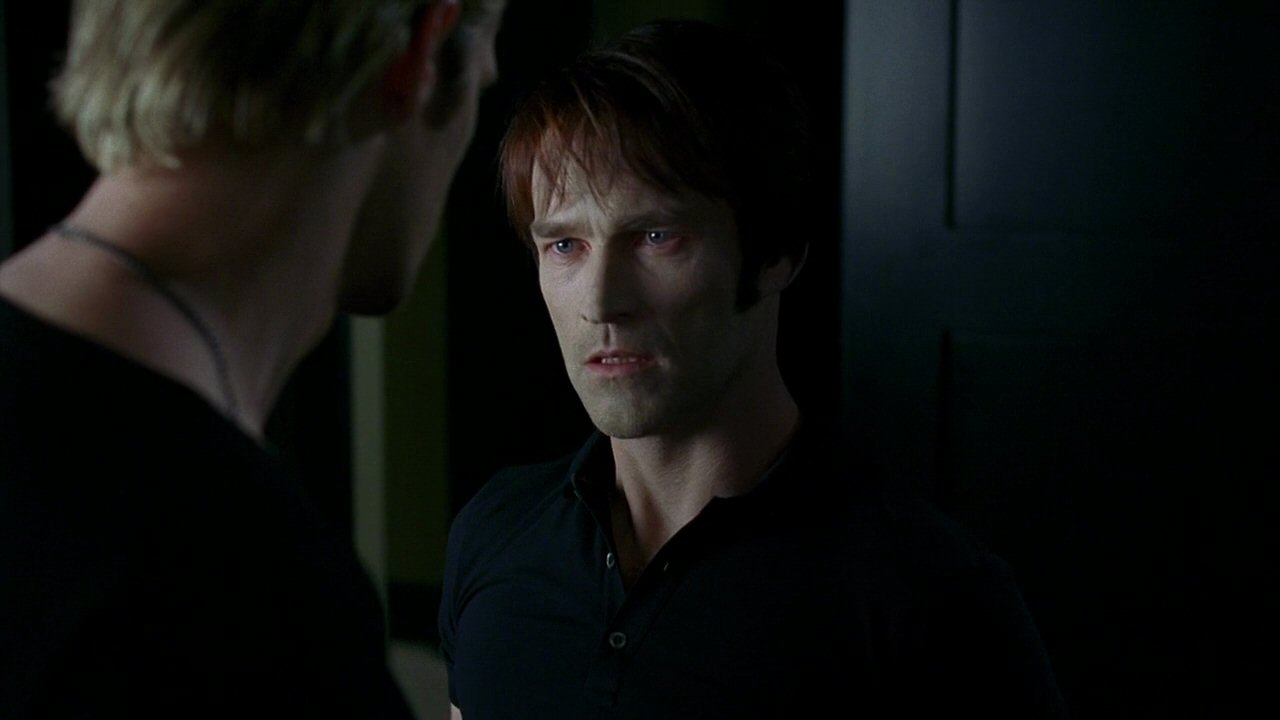 Godric apologizes for all the damage he caused by going to FOTS, and Nan thinks he's taking everything too hard because she's dumb and hasn't figured out what everyone else in the room (and watching on TV) has figured out. He is going to kill himself. Eric is upset by this and tries to talk him out of it, but it doesn't work. So Bill thinks this is the perfect time to have a bitchslapping contest with Eric's face. He and Sookie belong together because they both have the worse sense of timing. He hits Eric in the face and it doesn't faze him a bit, so Bill continues to be a royal squish mitten and just lets him walk away.
Sookie decides that she has to be there for Godric because she's so "special" and everyone needs her around. Bill says she's so "tender-hearted" and lets her go. I get it. She's supposed to be the heart, the one who's so loving and caring, but there has to be a way for her to serve this purpose and not be the biggest Mary Sue in all of history. I'm supposed to like her for these qualities, right? It's just not working for me.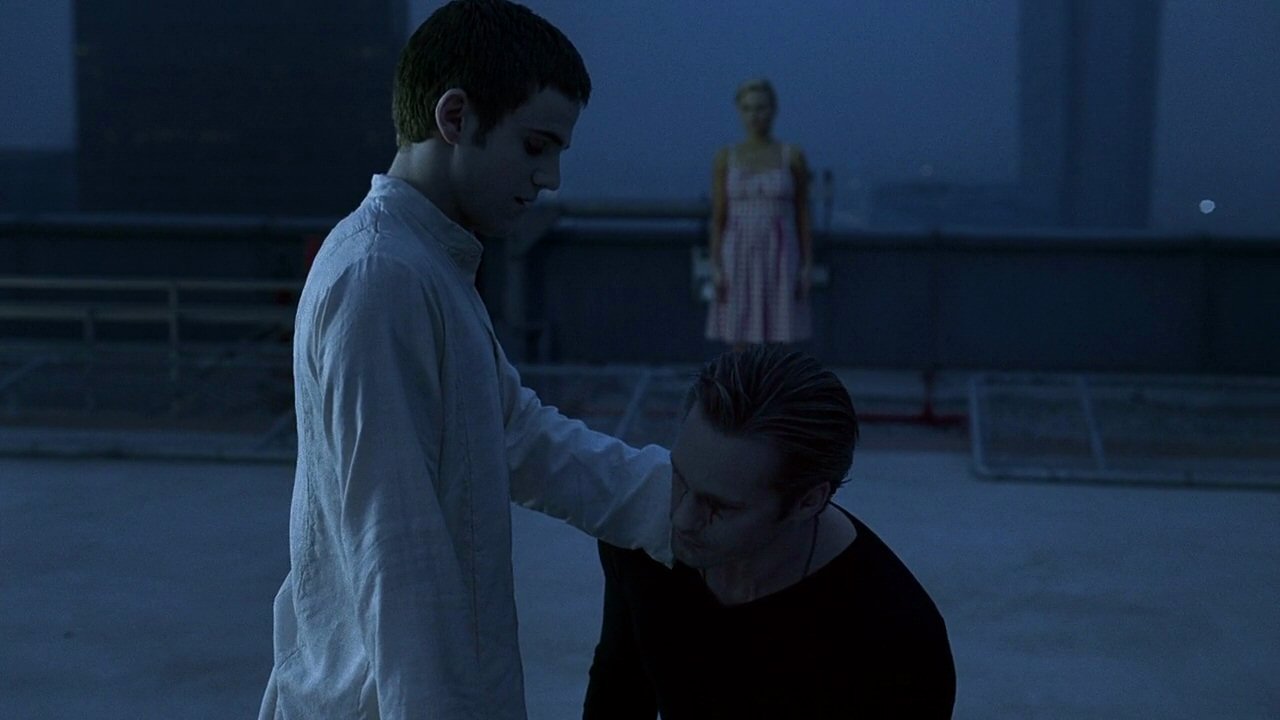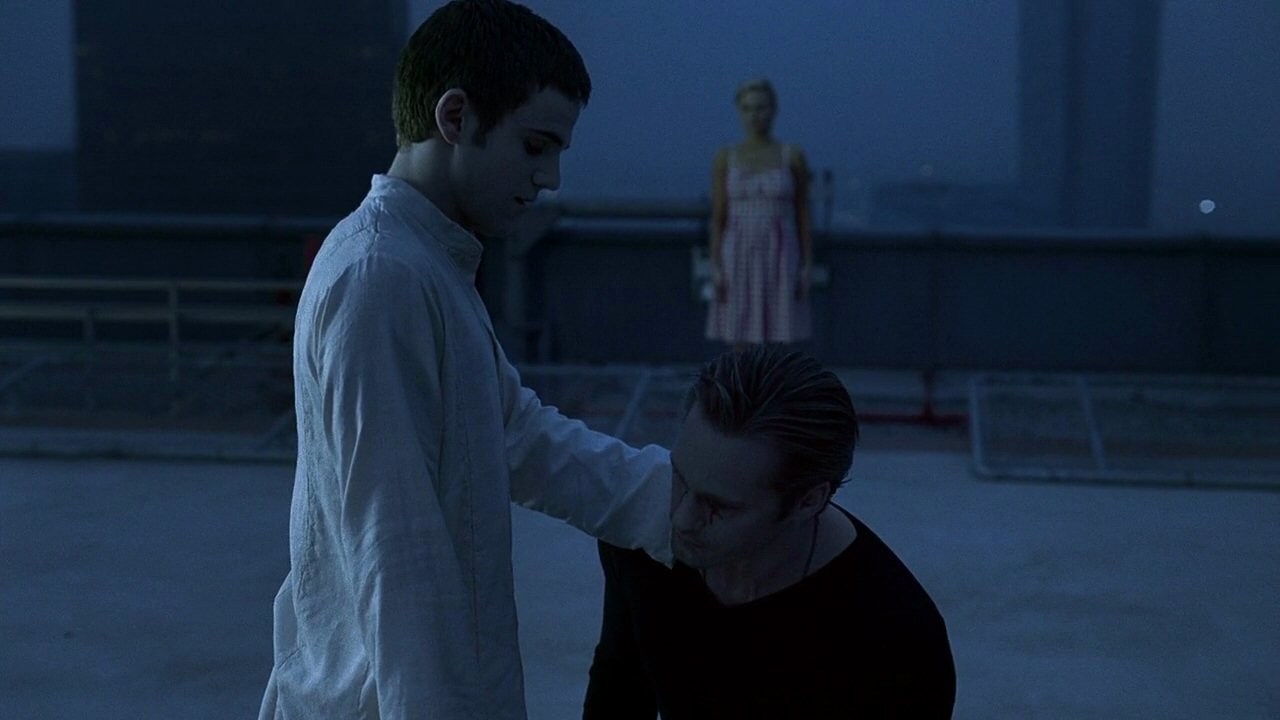 Before I talk about the last few minutes of this show, I have to say this: Alexander Skarsgård and Allan Hyde have the best chemistry any two actors on this show have had. Any two actors I've seen in anything in a long time, to be honest. The reversal of roles, with the older playing the younger and vice versa, was brilliantly done and in the hands of lesser actors would have been a train wreck. They played this out fearlessly.
But I hate watching men cry. And Eric cried. And I so didn't, like the rest of the fandom seems to have done.
He begged Godric not to go through with this, said he would force Godric to stay alive, but in the end he bent to Godric's will and left him to meet the sun. Sookie tells Eric she'll stay with Godric until the end and she does. In the True Bloodverse, the older a vampire gets the easier it is for the sun to burn them (which is the opposite for just about every other vampireverse out there).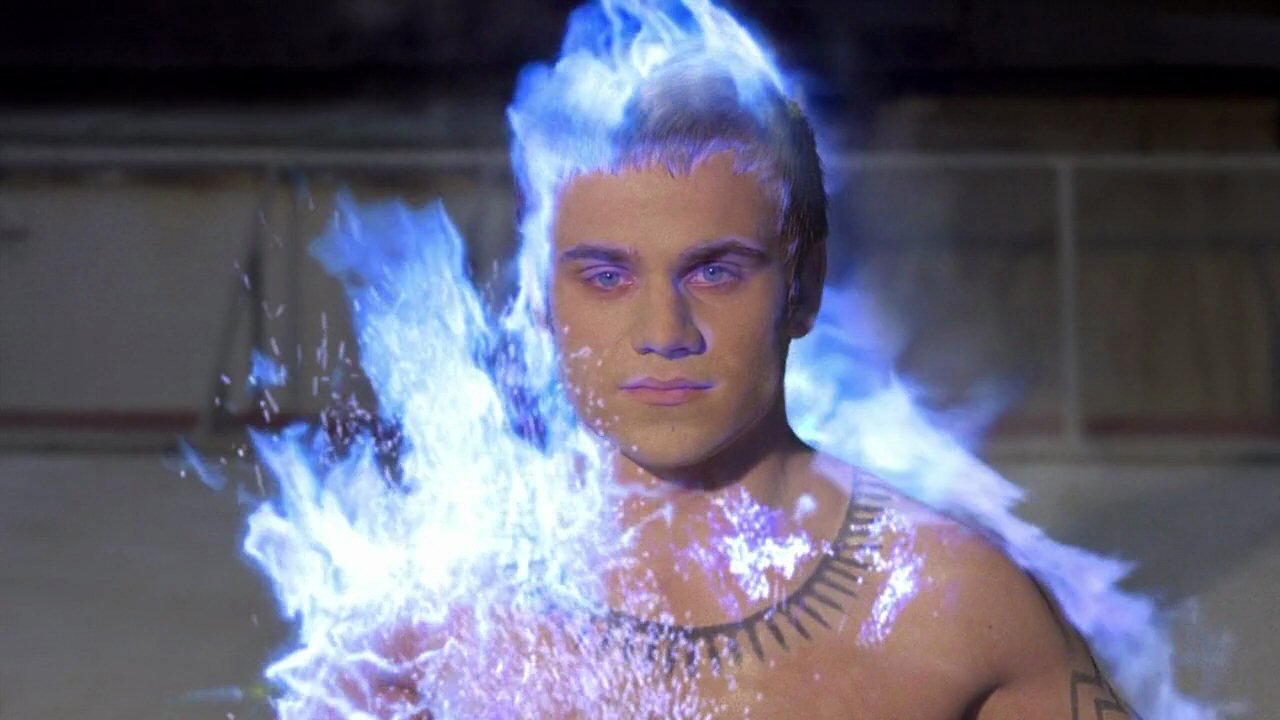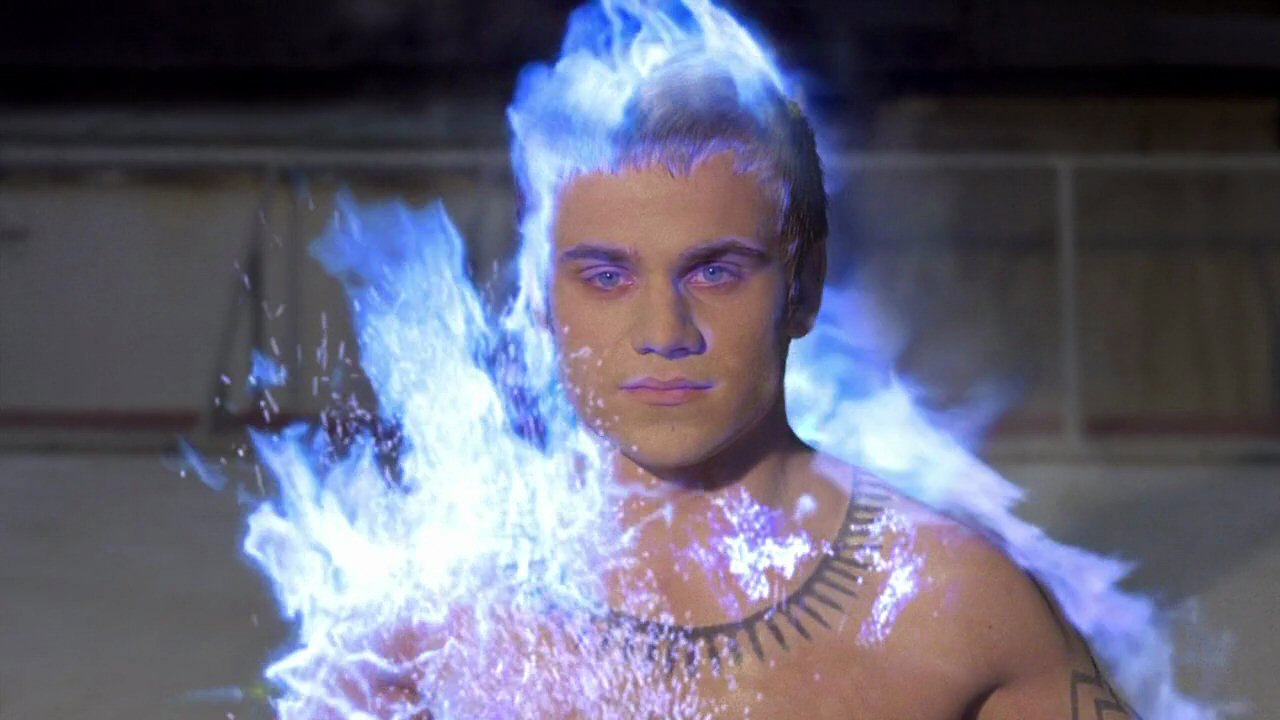 I hated this ending. I was really enjoying the dynamic of having Godric around Eric and hoped he'd stick around a little bit longer. I mean, look how long they've dragged out the Maryann storyline!
With only three episodes left in the season, how will our heroes save their town from the increasingly off-her-rocker Maryann, and get everyone back to normal?