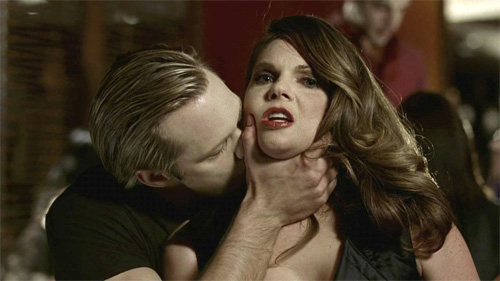 Review: True Blood 2.06 – "Hard-Hearted Hannah"
Original Air Date: 26 July 2009
Rating: NR/AO (Not Rated/Adults Only)
Screencaps were done by phoenixothon @ capaholic.
Holy crap. This episode blew the doors off that last episode, in a massively huge way. With half the season over, it feels like all Hell's broken loose and it couldn't possibly get any crazier (the preview for the rest of the season pretty much confirmed that it will get more intense). Surprise of all surprises, though: Bill was hot for a few moments in this episode! Imagine that.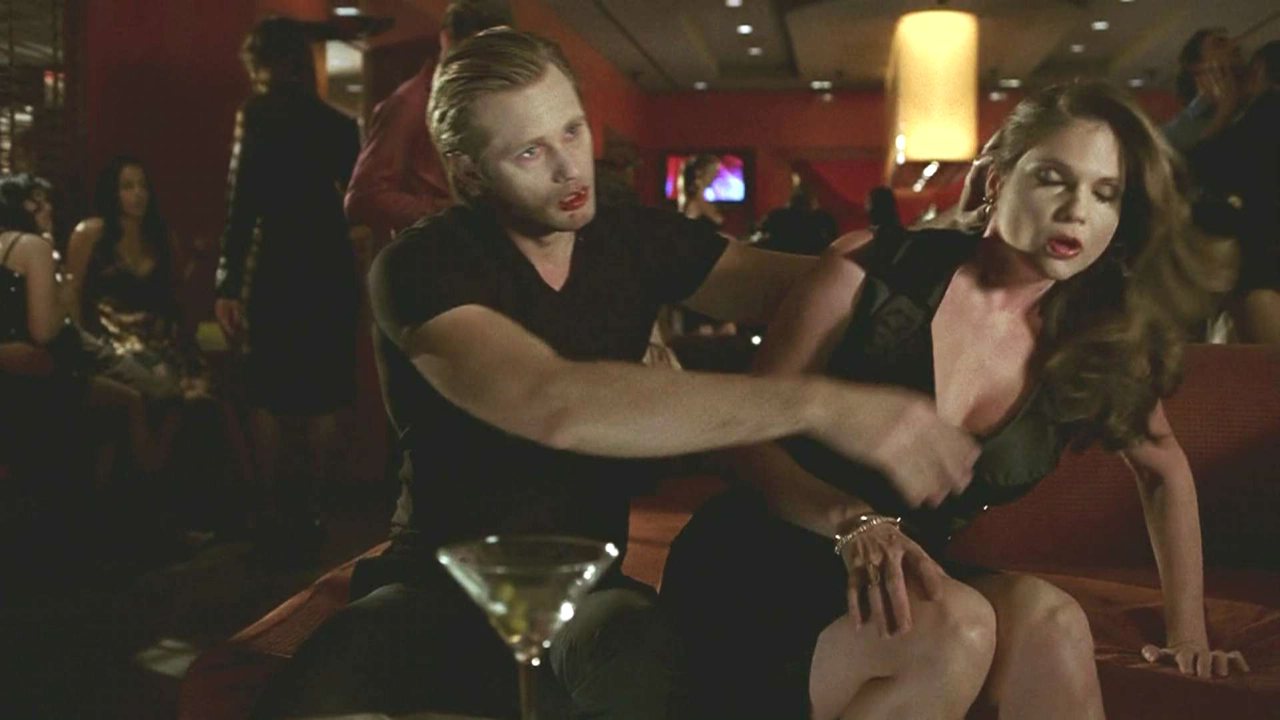 In the bar of Hotel Carmilla, Eric is enjoying a tasty beverage. Or attempting to. I guess calling a 1,000-year-old dead guy "baby" isn't the best pet name you could come up with. Hell, I'm only 29 and it irritates me! There's just not much of a thrill in it when they're giving it up so easily, is there, Eric? She tries to pretend she doesn't want it (good customer service is key in her line of work), but is unsuccessful. I love how he still pays her and tells her she was "magnificent" in that deadpan manner, even though everyone within earshot knows how bad the "blood hooker" was (hint: she ain't getting an Oscar nom any time soon). Bill's maker, Lorena, shows up and it turns out Eric's got something devious planned for Bill and Sookie down the road (I.Love.Him.). Yadda yadda theme music yadda.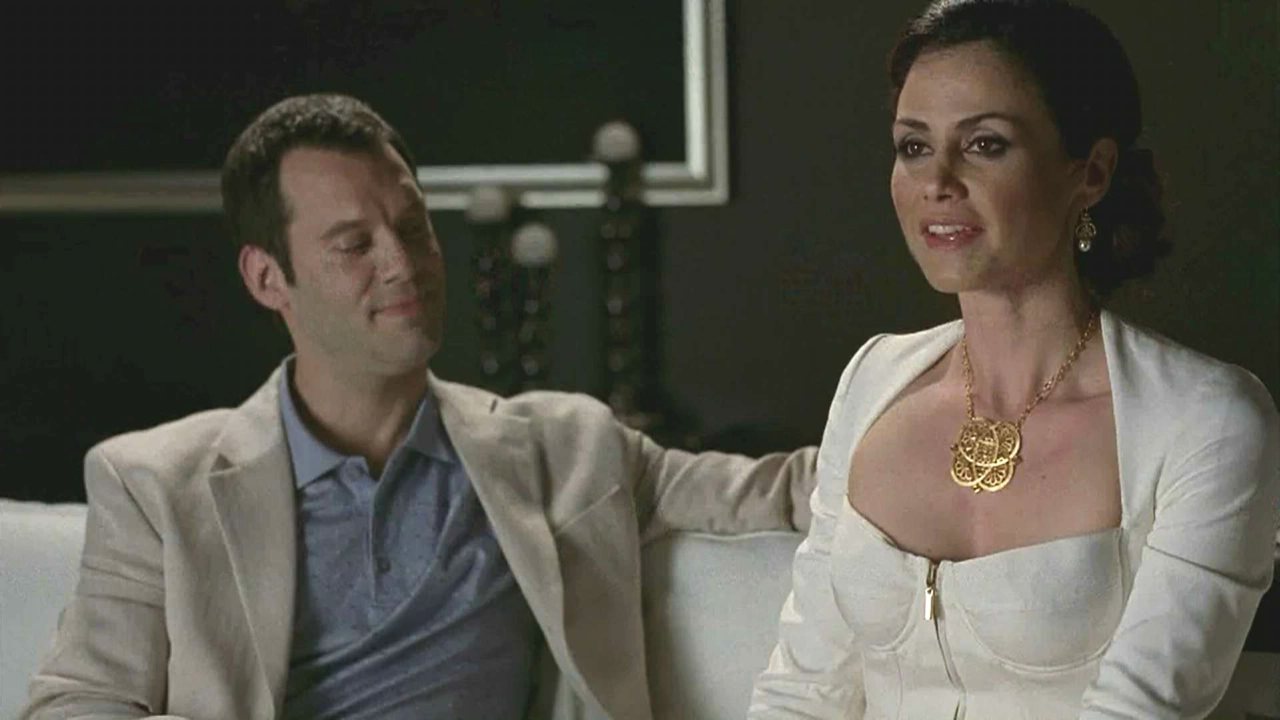 Speaking of the most boring couple on the planet, we cut to them laying in bed. Again. Thankfully, Muy Caliente Vamp comes a-knocking on their door. Seeing how uneasy Bill was with the idea of sending Sookie into the lion's den alone, and out of duty (Godric is her sheriff, after all), Isabel decides to send in her human lover (Hugo) with Sookie.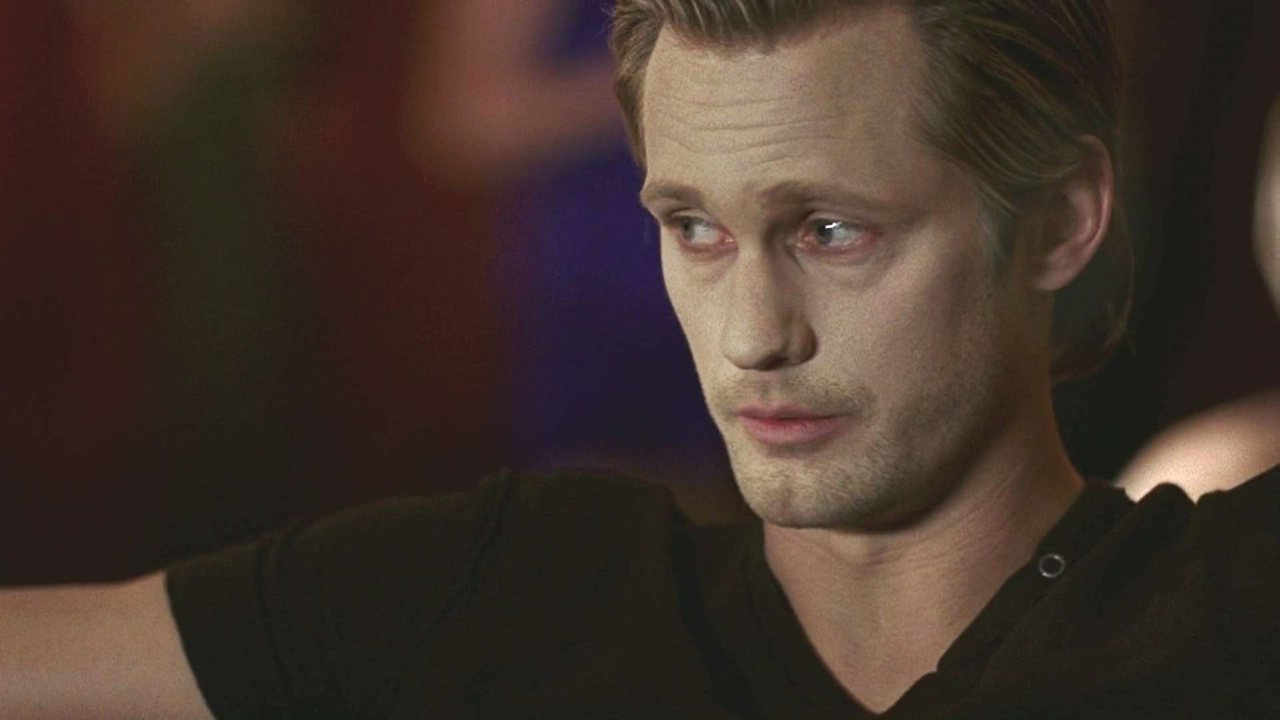 Knowing there's still some connection between Lorena and Bill, Eric is hoping to use her to separate Bill and Sookie. He sure has it bad for Sookie all of a sudden. I'll admit, she has her moments, but the character is so Mary Sue thus far I don't understand his fascination with her. Is it that he's so powerful and intimidating without trying (it just flows off him *drools*), that when she stood up to him his interest was piqued? So far, her character has been the weakest in the series, maybe with him she'll grow up some.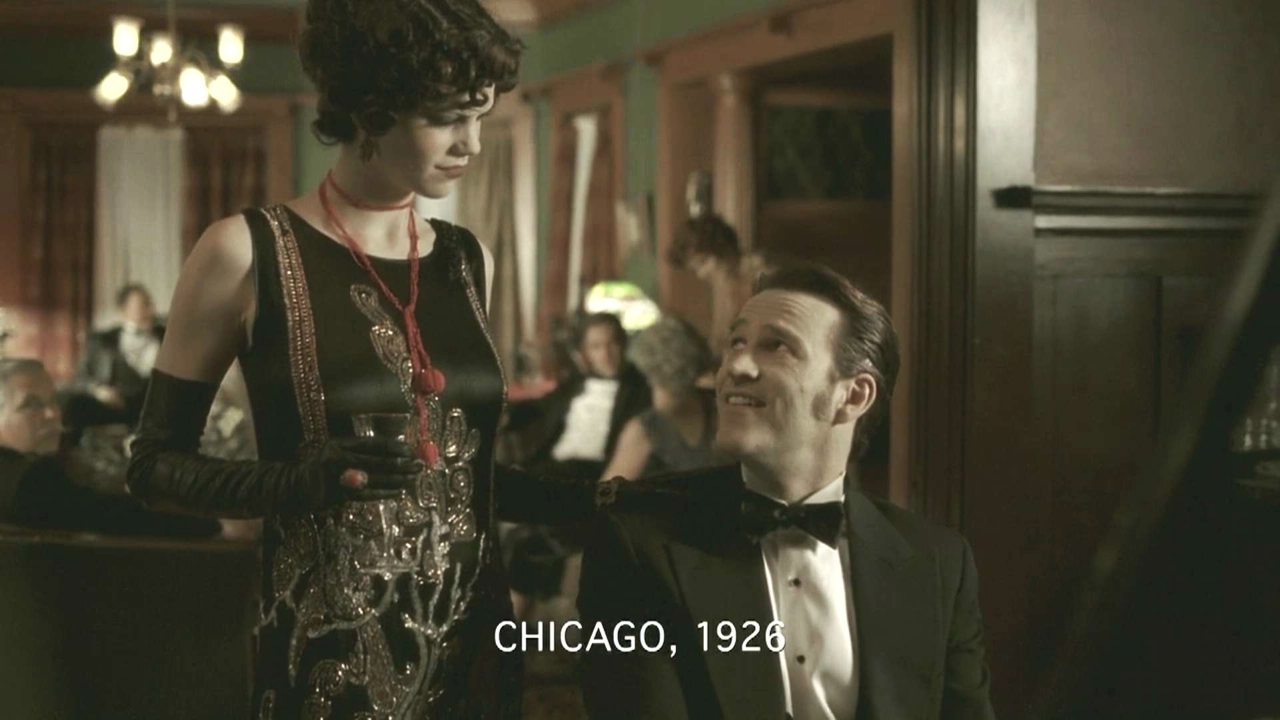 This leads to a Lorena/Bill flashback to 1920's Chicago. Those two were quite the pair of predators back in the day. They pick two victims out at the party and start to work their charms on them, pretending to be French to throw a little Sexy European flair on the otherwise repressed Americans.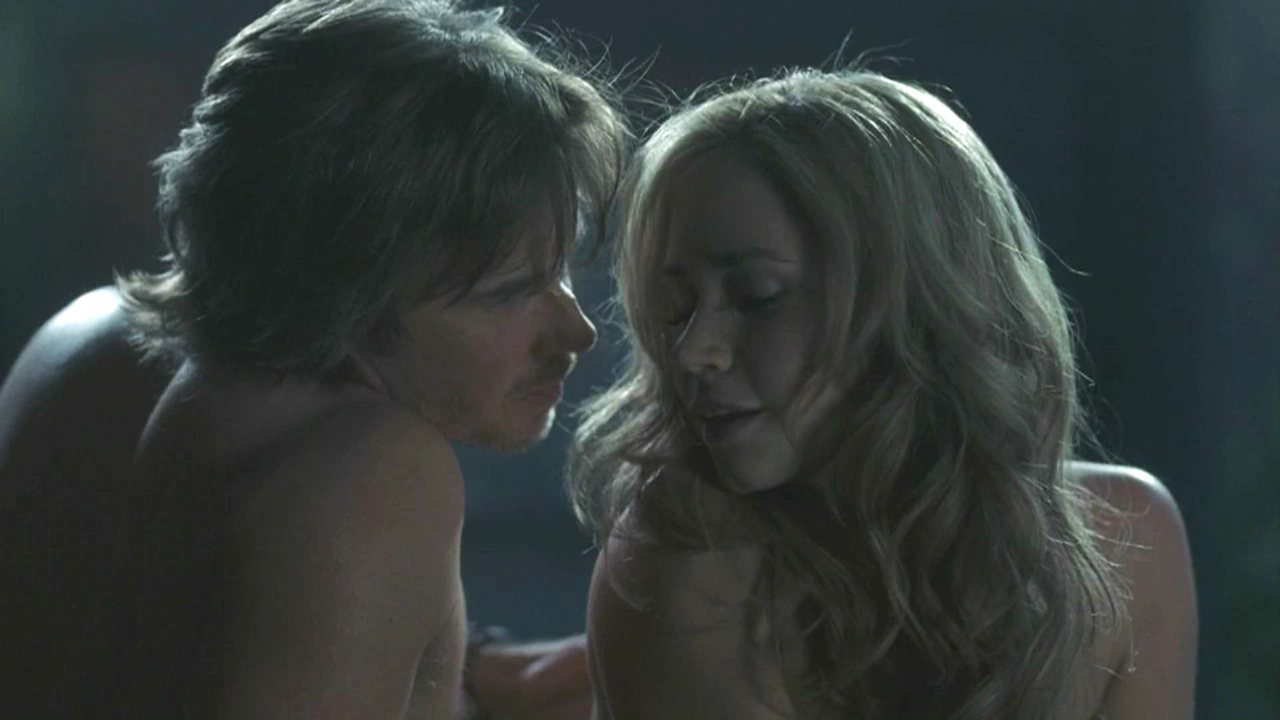 It's a good thing Sam owns Merlotte's. He and Daphne are still swamping up the pool table, talking about about the life of a shapeshifter. She claims not to remember what scarred her back, but that it left her sick for days. We're left screaming at the TV for Sam to start using those animal instincts to sense evil, but Daphne's figured out how to butter him up and wrap him around her finger already.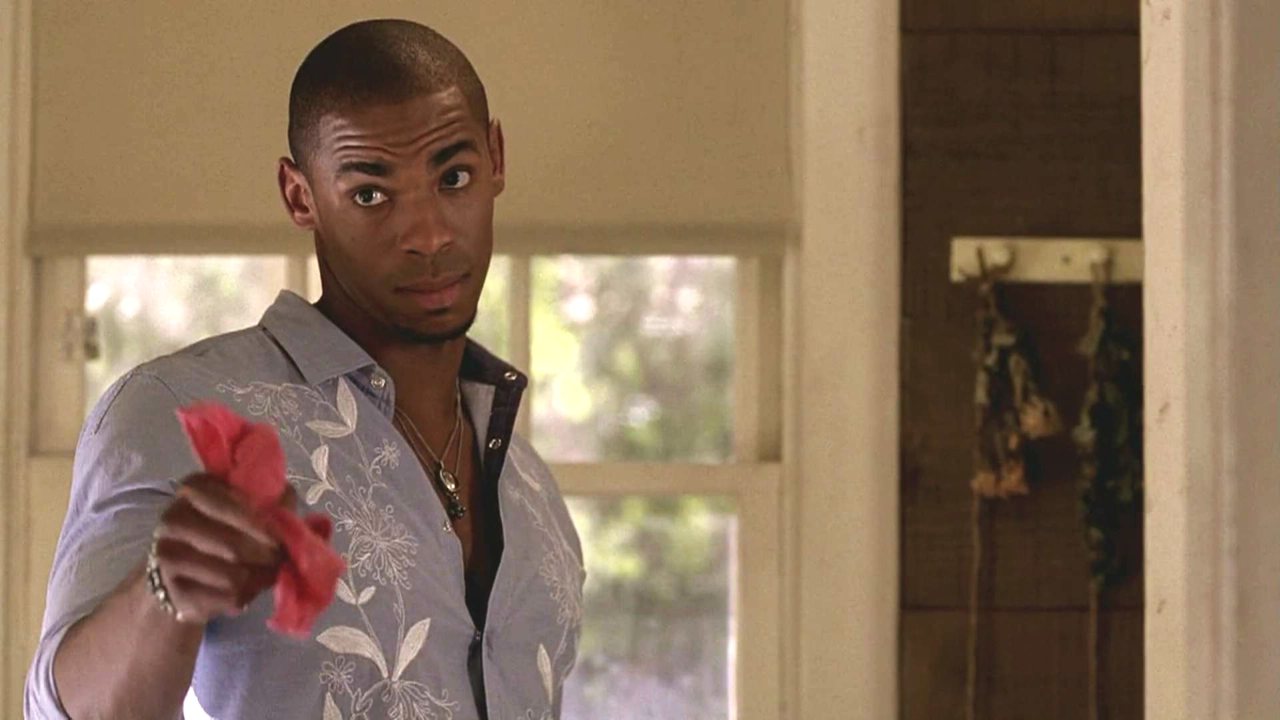 Day comes early for once in Bon Temps, and it looks like with the new day the old Maryann is back (guess Gran's clothes didn't fit so well after all). She's pitching a fit and falling in it because the water heater broke and she can't take a hot shower. That's nice. You're squatting in someone else's house and you're going to rag about how it's not high class enough for you? Unfortunately, I've had Maryann's character spoiled for me (Internets, I hate you sometimes), so there isn't a whole lot of surprise going on with her for me. Eventually, she allows Tara and Eggs to drive the 2+ hours to get the replacement part for the heater. Leaving Karl to finish the foot message and make me gag. Feet are so gross.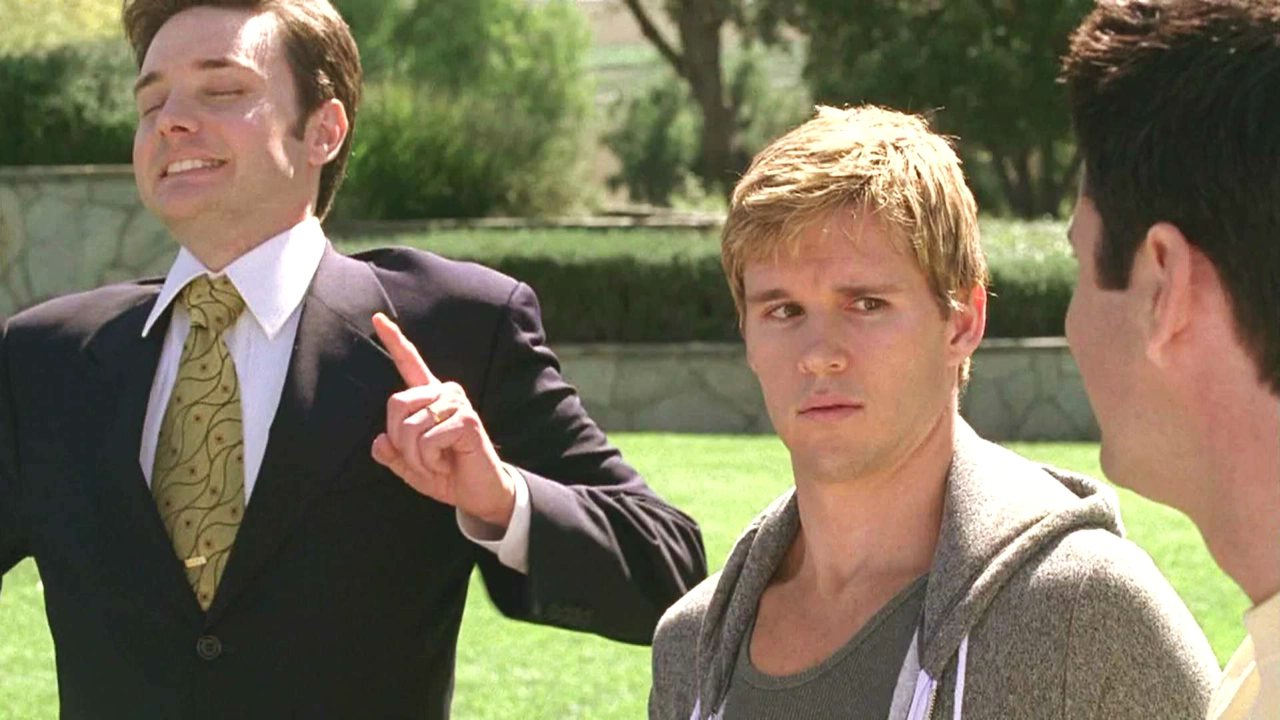 At camp, Lukenator and Jason get called out of training to build a platform with a cross on it out in an open area near the church. Jason's got a lot of guilt about the Fun Time Bath he had the night before, so he asks if they're getting punished for something. Nope, he and Luke are "the best of the best," and that means they get to help set up for a "Meet the Sun" ceremony. This ceremony consists of chaining a vamp up on a cross before dawn, having the church members gather around on bleachers, and then everyone watches as the sun comes up and burns the vamp to death. Okay, 1. Remind me why people go to this church in the guise of being "loving" people? It's pretty obvious if you're a member of The Fellowship of the Sun you're a gigantic hatemonger who hides his ugliness with a smile, not because you're full of God's love. 2. I could have sworn sunlight didn't kill vamps in this series? I'm wrong a lot, so maybe I am about that.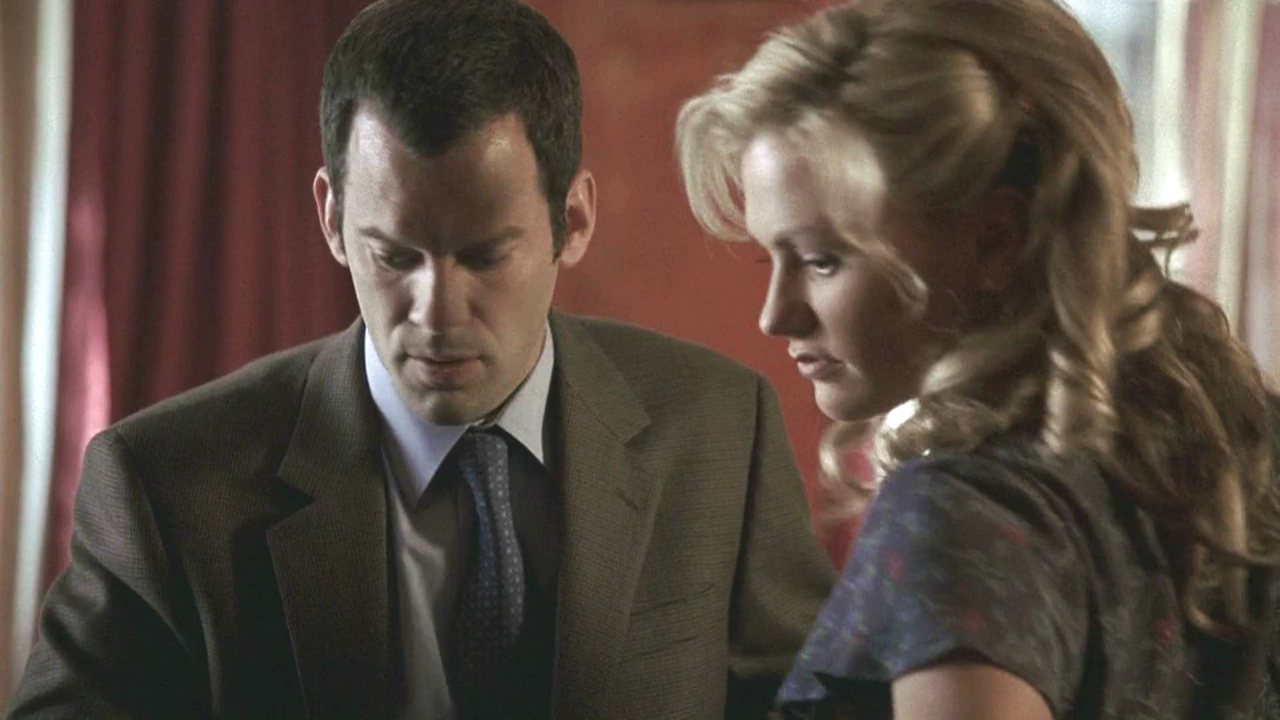 Back at the hotel, Sookie and Hugo are getting to know each other better and come up with some kind of plan of action. They start talking about their relationships with their respective vamps. Hugo reveals that lately, he and Isabel have been fighting about her turning him (he wants it, she seemingly doesn't). Sookie is surprised that he would ever ask Isabel to turn him. She get the Dumbest Character Ever Burger King Crown for this. Hugo has to explain to her that they will grow old and die (if they make it out of the Fellowship), while Bill and Isabel will continue to live and look exactly the same. Somebody's never watched Highlander if they hadn't thought about what it's going to be like getting old with someone who never will.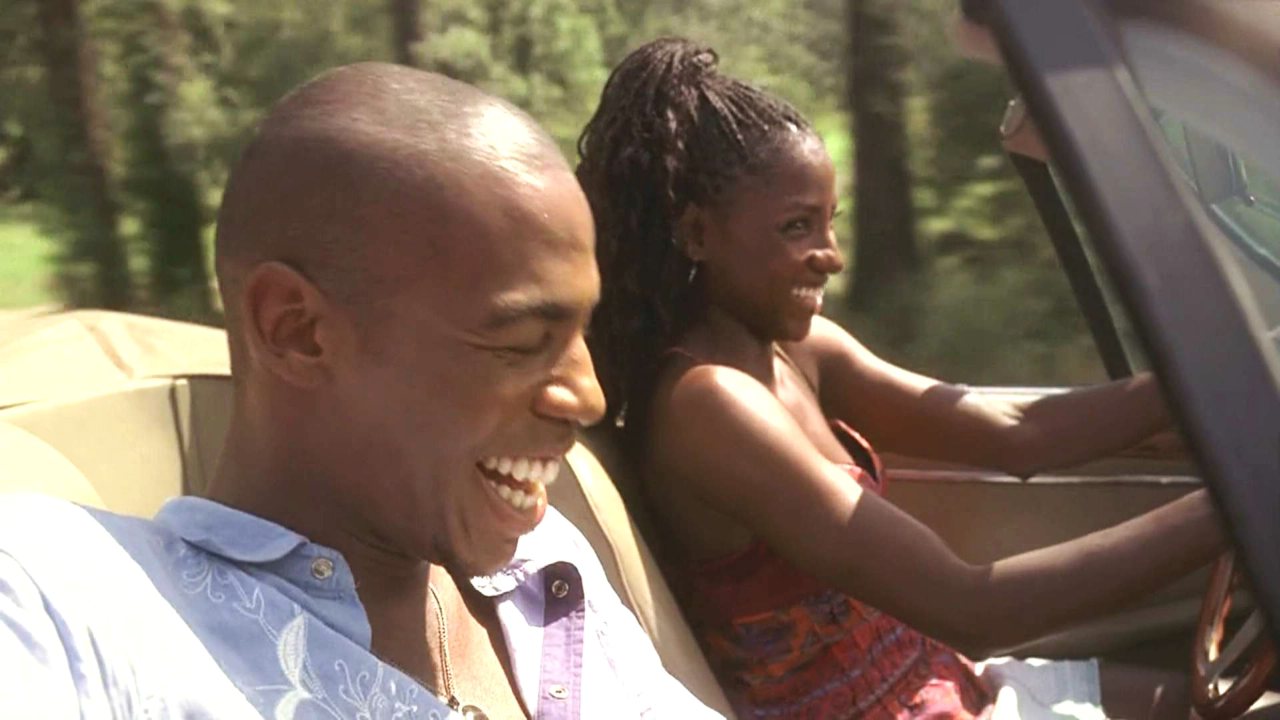 While driving to pick up the water heater part, Eggs starts to act … off. He knows things about the area they're driving through, but claims never to have been there before. He heads off into the woods about he gets Tara to pull over, and she follows behind him.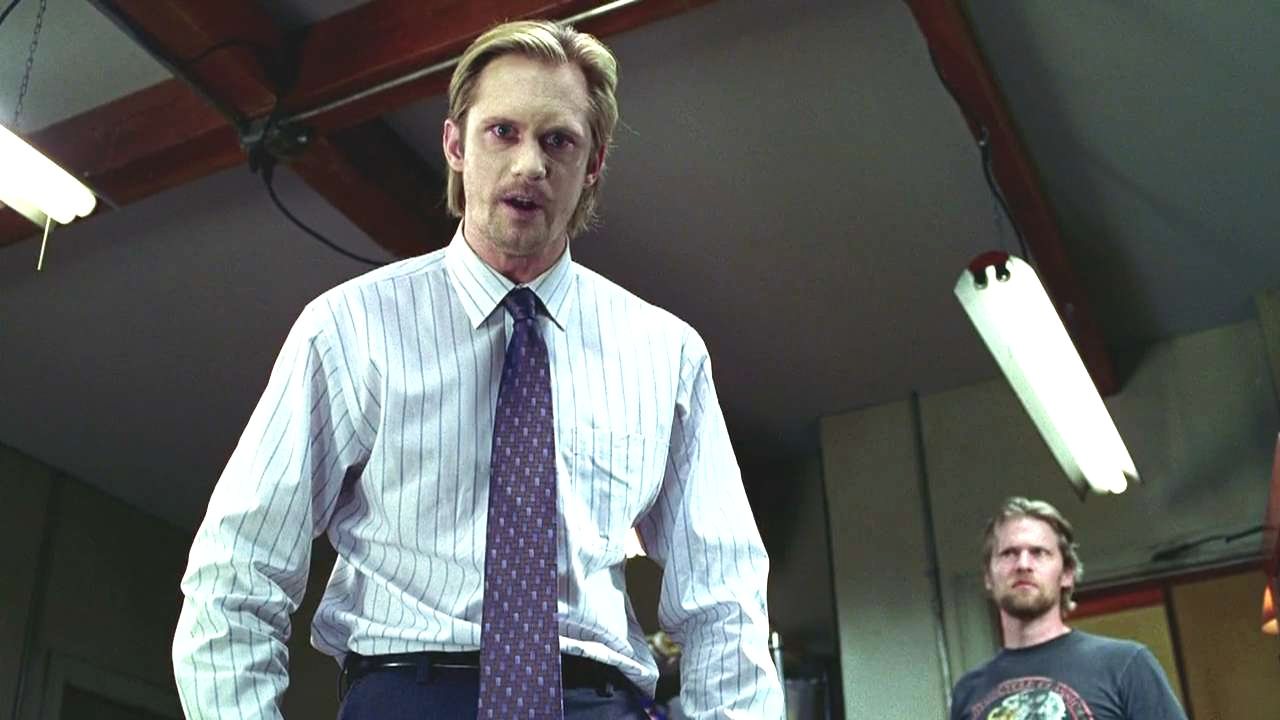 Merlotte's is hopping with the lunch crowd. Arlene threatens War Vet Terry with a surprise after work (dude does not like surprises), and Daphne is still the worst server ever. Ex-Policeman Officer Andy storms in and starts grilling Lafayette about how he went missing for almost 3 weeks. He also points out that now that he's back, Lafayette's lost some of his "pizzazz." Andy is actually pretty observant when he takes the beer goggles off because when Lafayette claims he was on a "gay" cruise, Andy calls BS and states if Lafayette had been on a gay cruise "[he'd] have come back with more pizzazz, not less!" Unfortunately, that moment of being a good detective is short-lived. Andy threatens to lock Lafayette in a cell to rot until he confesses to killing Fake Voodoo Priestess. Immediately, Lafayette freaks out, crumpling into a corner as Andy changes into Eric during the bad cop tirade.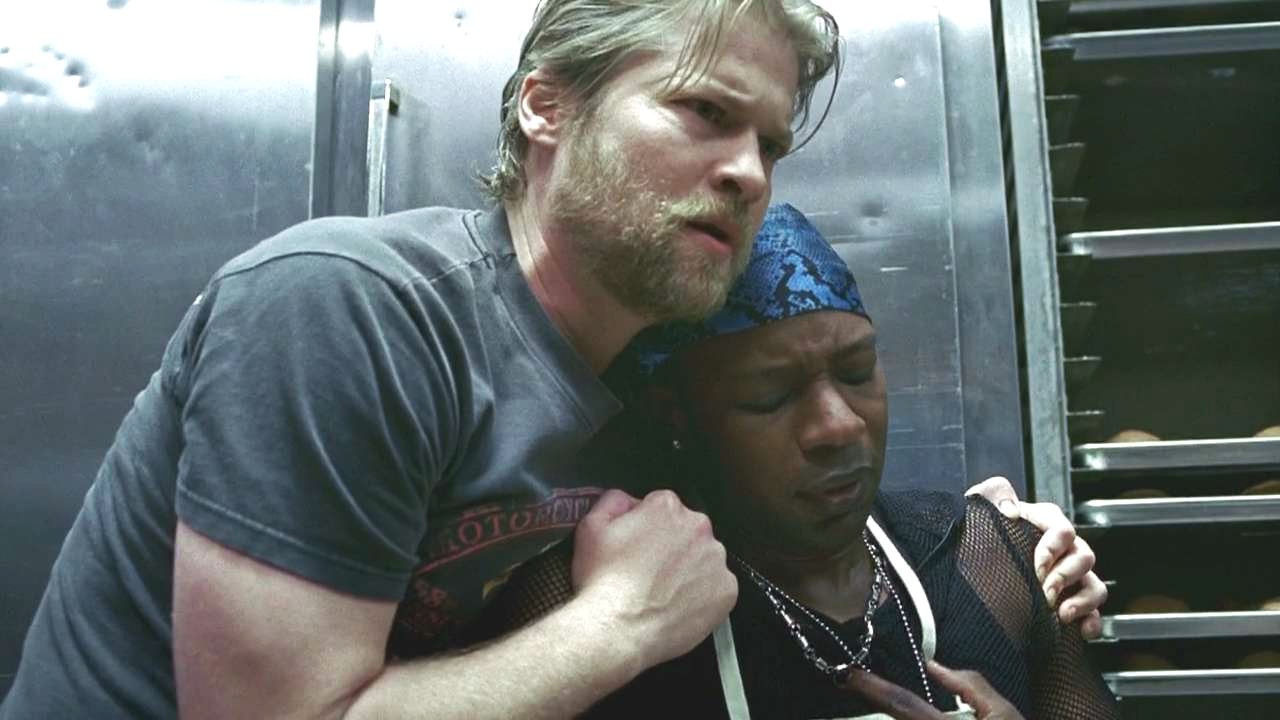 Good thing Terry was there. He reminds his cousin that this isn't the kind of cop he wanted to be when they were kids, and also that Andy's not even a cop anymore. Terry kneels down next to Lafayette and helps him calm down, recognizing the symptoms of PTSD that he himself knows too well.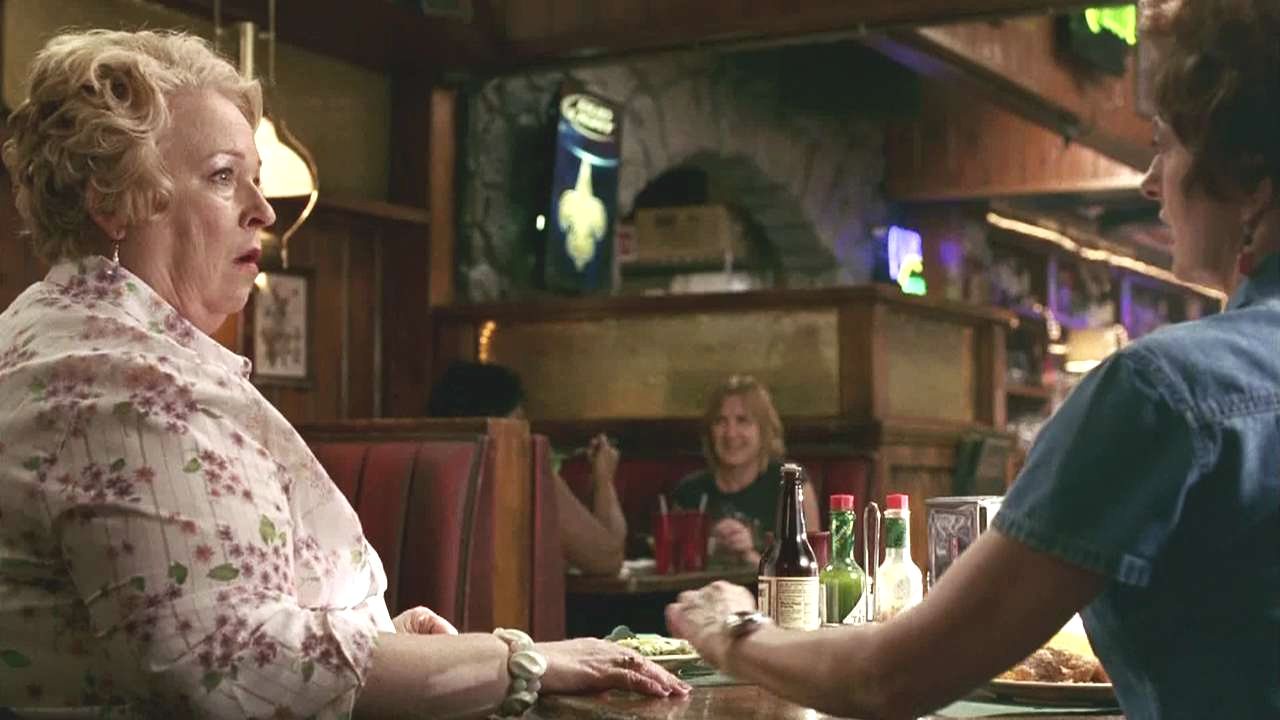 Meanwhile, Hoyt confronts his mother about his phone being canceled. Mama is none too pleased her baby boy has a girl calling him at all hours of the night. He tells her she better reactivate the phone or the next move is all his. Then, he drops the "my g/f is a vampire!" bomb on her. Classic!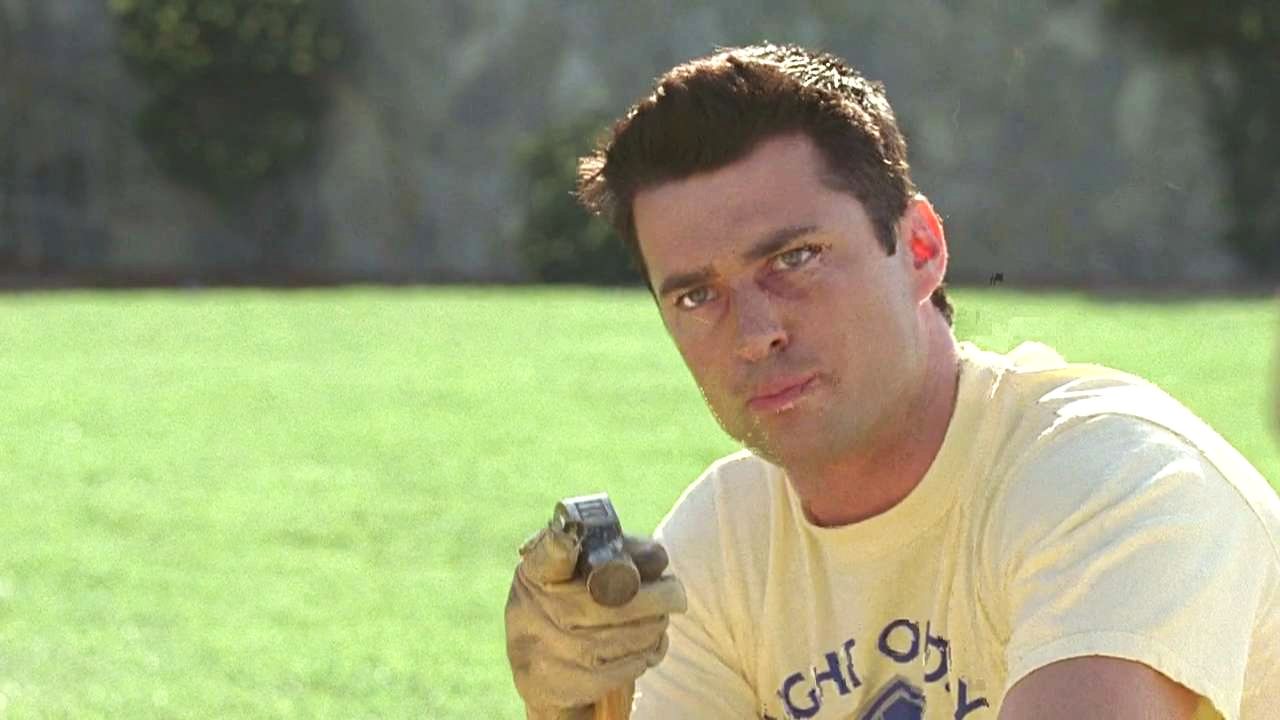 After last week's training, it looks like the Lukenator and Jason are BFFs. While building the platform, Luke explains to Jason the levels of sexual sin. Sex outside of marriage is a sin. If it's between an unmarried man and an unmarried woman, it's still a sin but a lesser one. If it's sex between two men and one of them's a vamp, well, get ready to have Satan as a roommate because you're going straight to the ninth ring of Hell. Some sins you can repent from because God's an open-minded guy. Riiiiiight. So long as you're not a gay male vampire, God's pulling for you!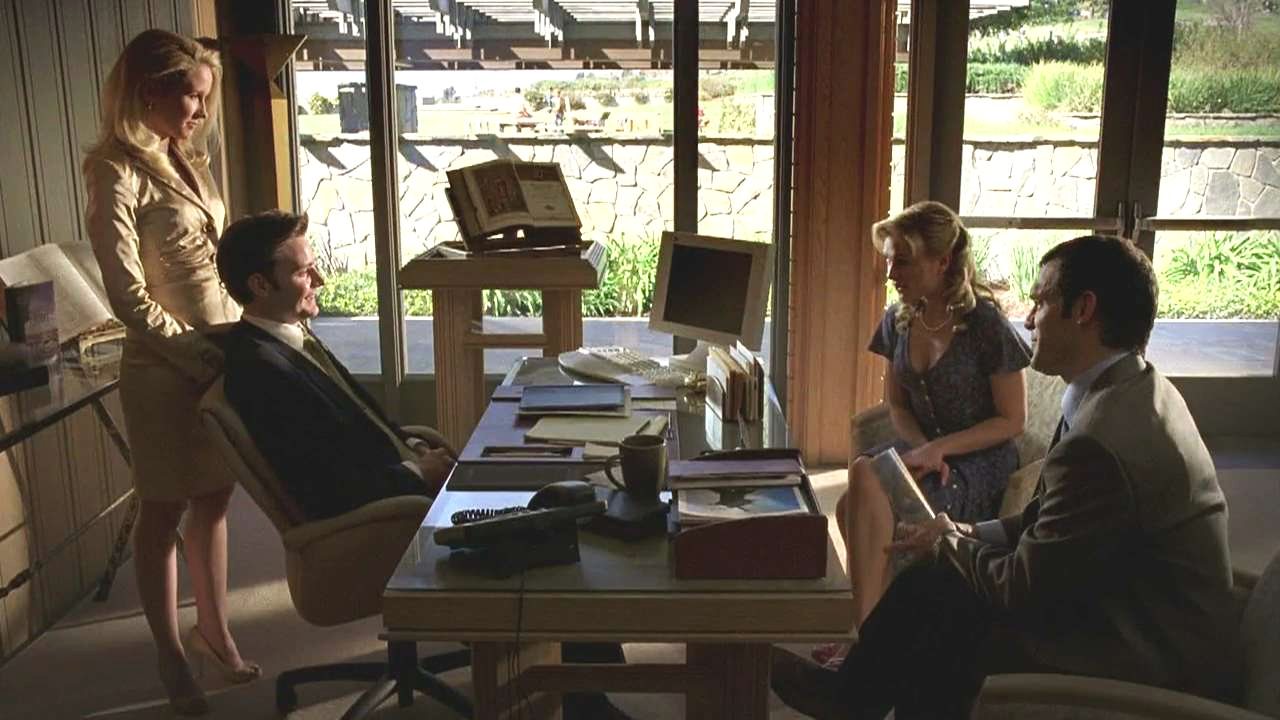 Hugo and Sookie finally make it to the Fellowship. The same place her brother is at. Right on the other side of that church with all the windows. Yeah. I know. She doesn't once pick up on him. She's a horrible telepath (also because she hasn't tried putting thoughts into people's heads). Immediately, they get to meet The Rev and Mrs. Newlin (who greeted them out in the parking lot), and Sookie is actually convincing as a vampire hater.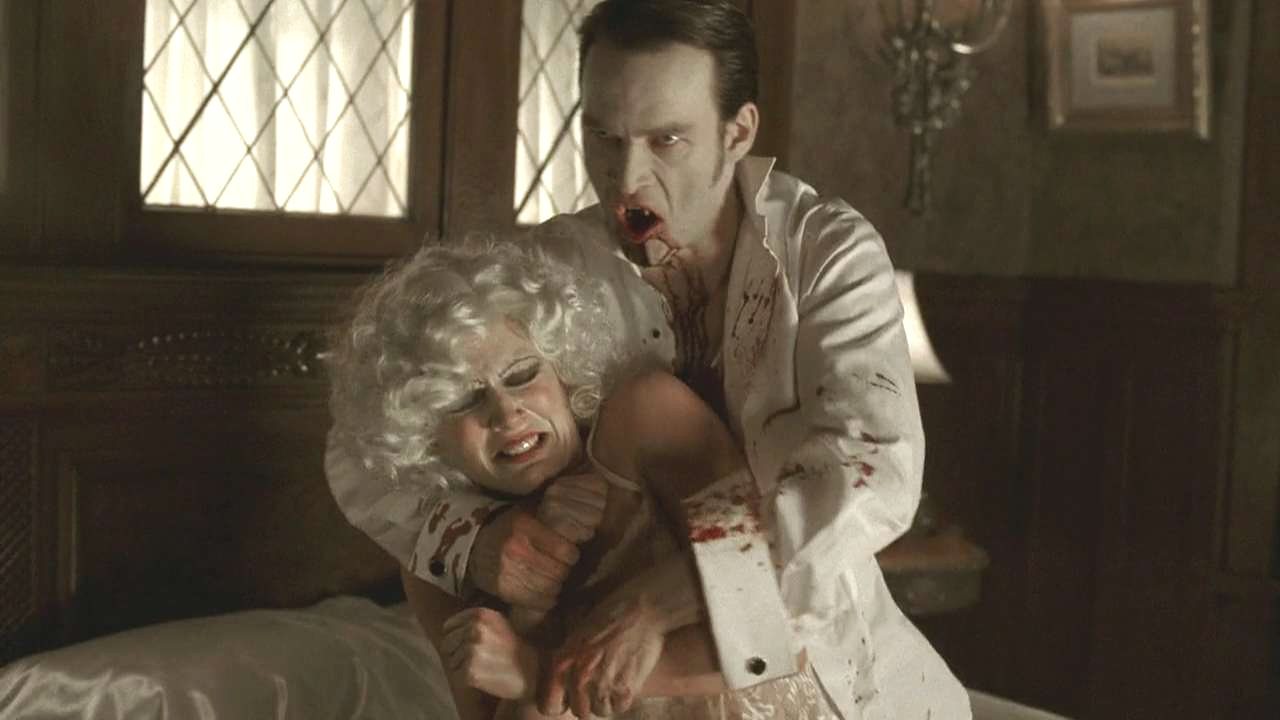 Flashback! So, Bill was pretty vicious when he was with Lorena. And much hotter and interesting! I get the feeling he's supposed to be like Angel/Angelus from the Buffyverse, but the neutered version of Bill we've been seeing is not at all as interesting to watch as he is here in this scene. He's untamed here, very much what we want/expect to see in a vampire, which makes his present self seem like a pack mule that's been rode hard and put up wet.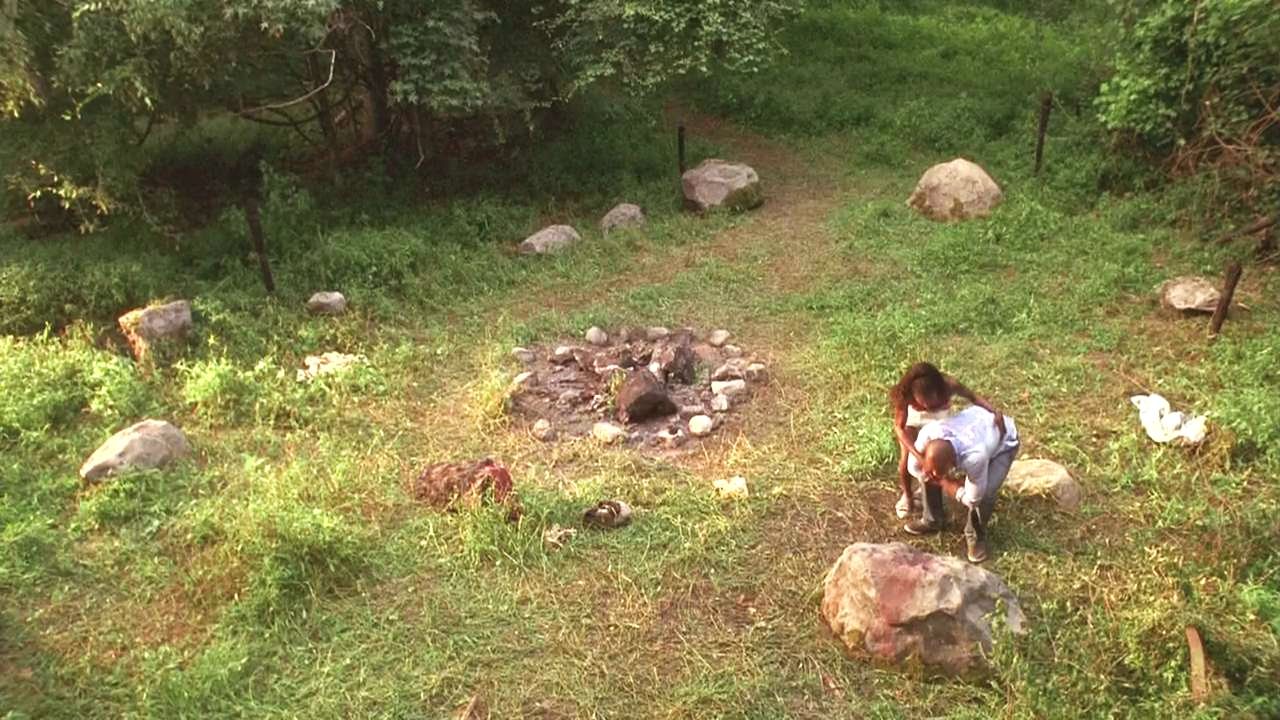 Eggs and Tara end up at a clearing where something not good obviously too place. He can't remember when he was there, how he knows he'd been there before, or what happened (there's blood covering a large rock), but he's positive he's been there. I'd start getting suspicious of the Maryann lifestyle right now if I were him.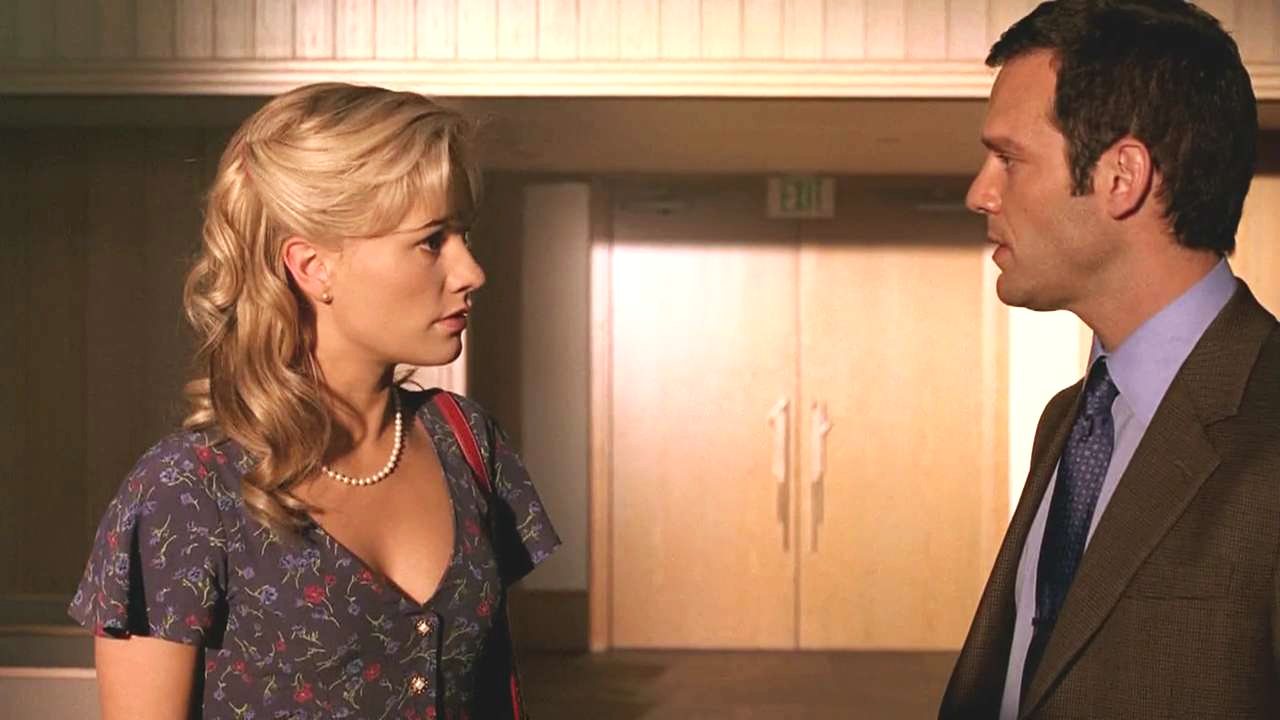 Back at the Fellowship, Sookie and Hugo are getting a tour of the church when Rev asks them if they've ever been to a "lock in." Sookie hears the Rev think "Of course she hasn't; she's no Christian." Someone sold them out. Confirmed when Mrs. Newlin starts thinking really loud, too. They both know Hugo and Sookie are working with the vamps and that Sookie's a telepath. That's when the phoney baloney Drill Sargent shows up. Sookie's trying to get them to leave, but Hugo's not picking up what she's desperately throwing down for him. They really needed a better plan going into this. One of three possibles: Rhinestone Cowboy Vamp, Eric, or Bellhop Barry.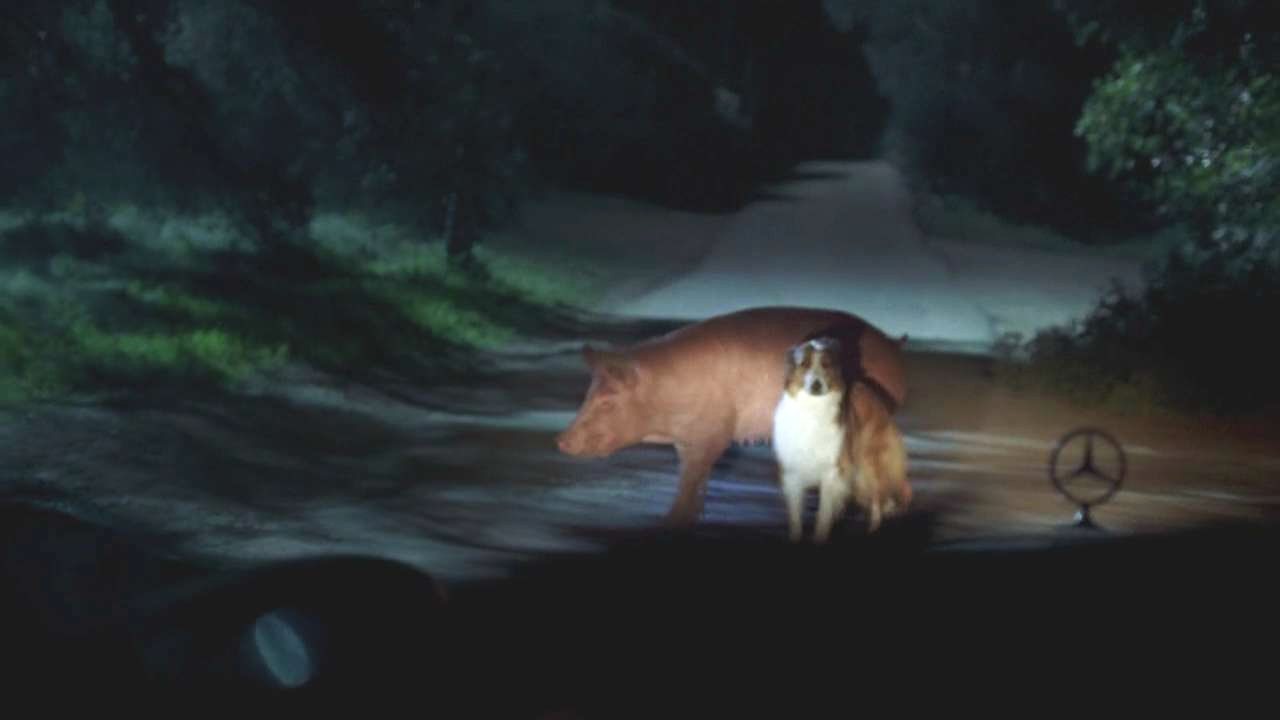 Funniest scene ever — Andy finally sees the pig again and goes drunkenly running after it yelling "Pig!! Hey, Pig!!" Died laughing. However, the pig is with the dog Sam usually turns into. Daphne's "go to" shift is the pig! Sam's curious why Andy seemed to know Daphne as the pig and she changes the subject by giving him a mouth hug. Men. So easily swayed.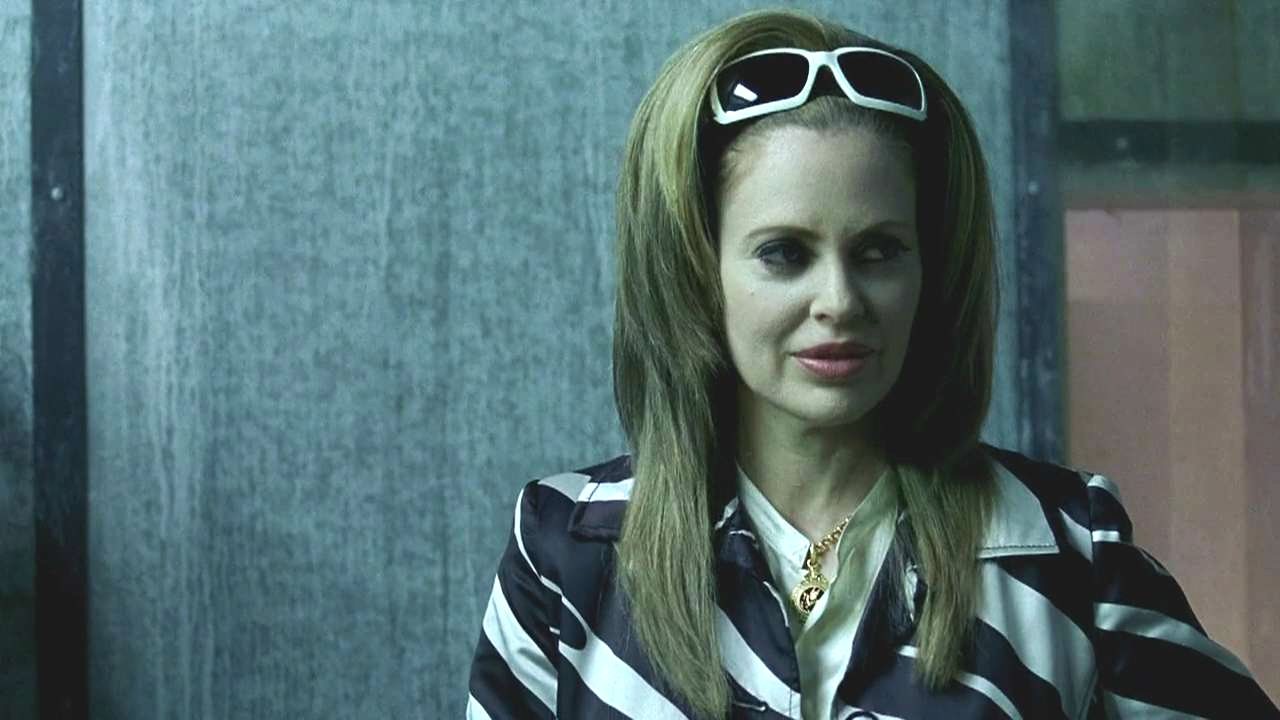 Pam surprises Lafayette in Merlotte's freezer. I'm not certain if it's his PTSD or the fact that her hair was frightening that freaked him out. Could have gone either way on that one. Eric wants Lafayette to start selling V again. This is curious.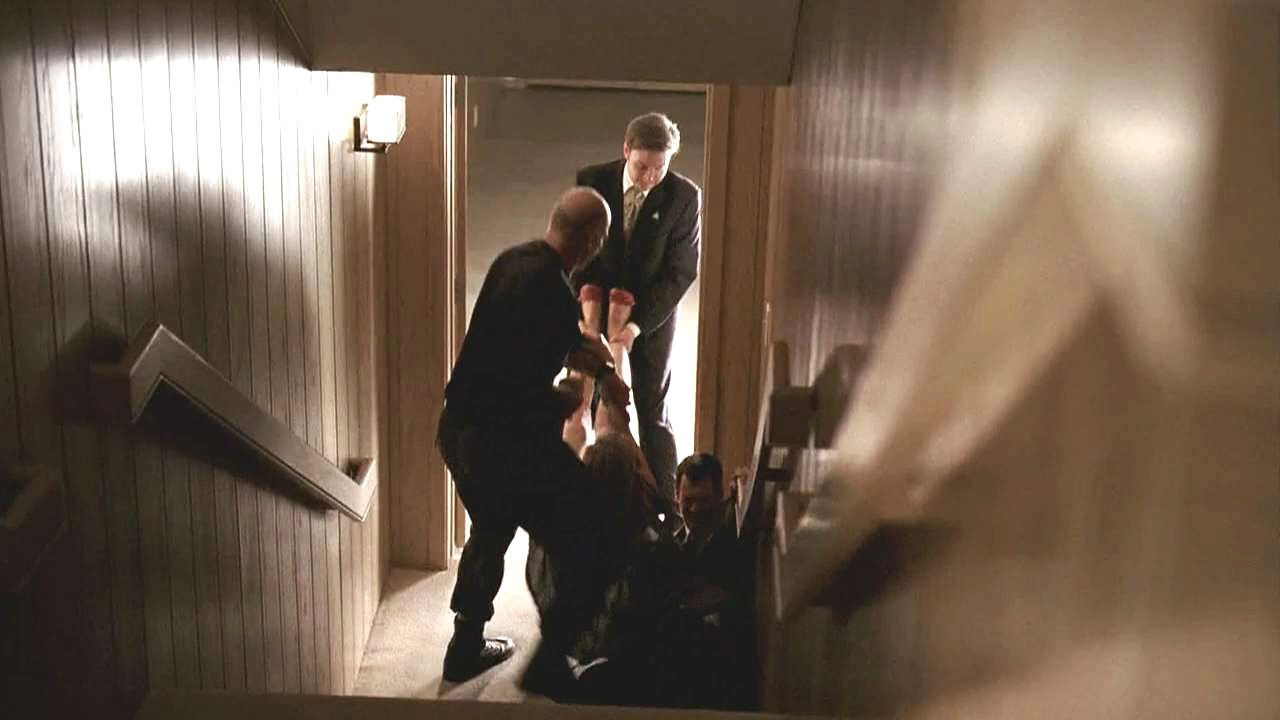 Sookie and Hugo are still at the church. It's night now. It was still light out the last time we caught up with them. They are really the worst spies since Dan Akroyd and Chevy Chase in Spies Like Us. Of course, they get captured, but Mrs. Newlin doesn't seem in line with the plan. Doesn't mean she tries to help them, but she doesn't like what's happening.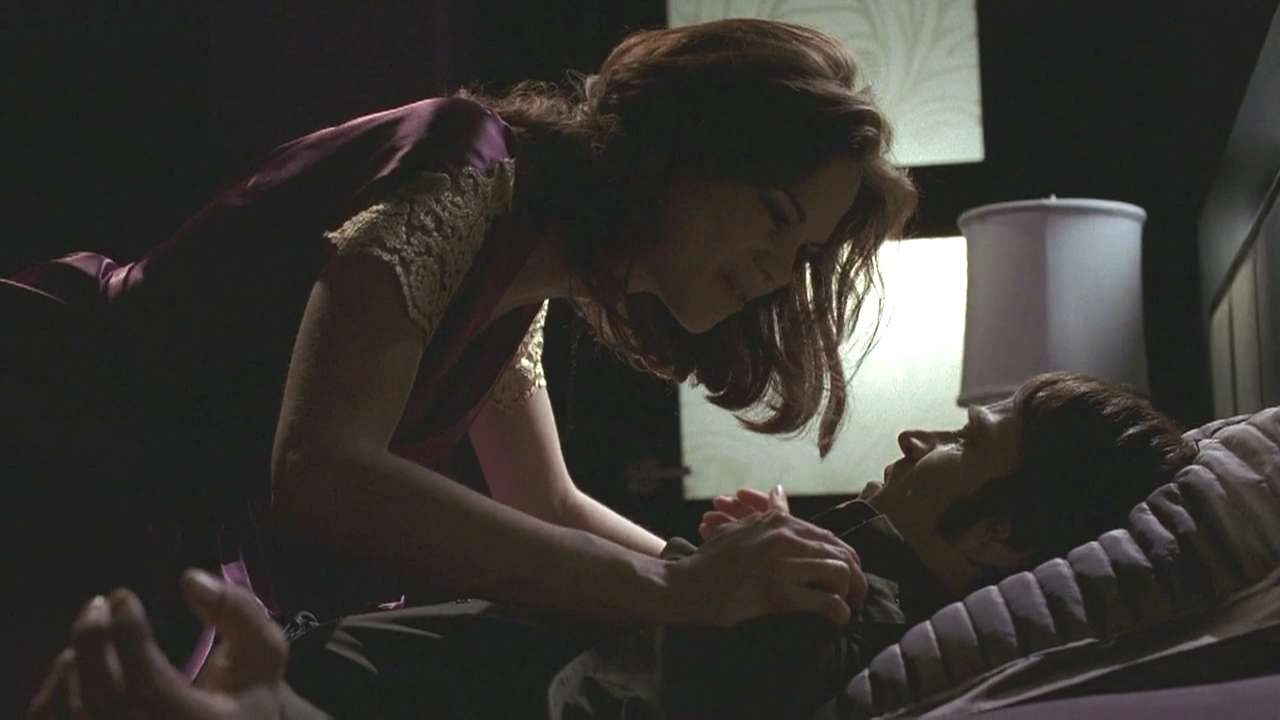 Since Sookie's in danger, Bill can sense it; however, Lorena's there to keep him from going to her. You can't physically overpower your maker. We leave them making out. Or, it looks like they are, since he can't get her off him.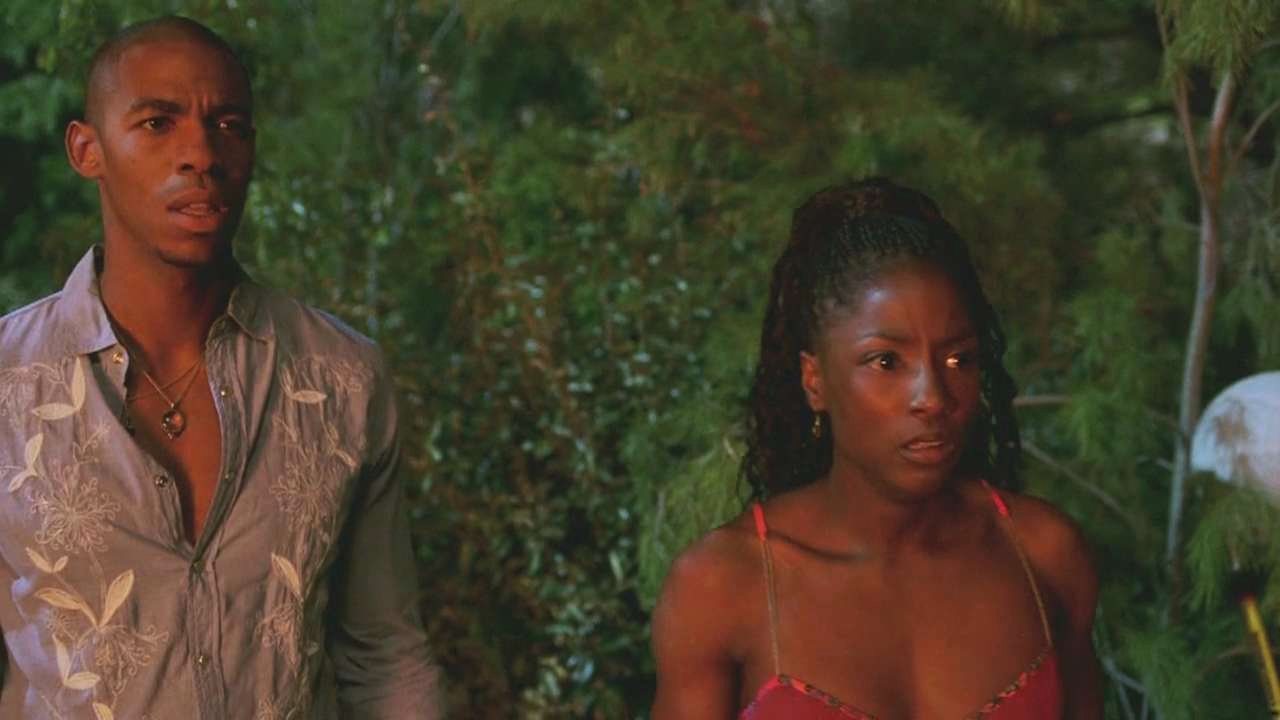 Seeing some makeshift campsite from a B-rated 80s horror movie requires the smoking of a joint, so Eggs and Tara are baked by the time they get back to Sookie's. Maryann's started the party without them, and the entire place is trashed. Oddly enough, no one's in the house or yard. They follow the path of destruction out into the woods where some freaky tribal drums are being played. This is where I'd turn around and walk the other way. Drums + Woods = Bad News. Maryann's got everyone in the grossest orgy ever out in a similar set up to the one Eggs and Tara found earlier. Come to think of it, when is an orgy NOT kind of vomit inducing? Everyone's got blacked out eyes, they're all having sex, Karl's walking around in some kind of Grecian robe, Maryann's doing that vibrations thing, and Eggs and Tara are dumbstruck. Also, this is the surprise Arlene had in store for Terry. This town is full of all kinds of bad luck.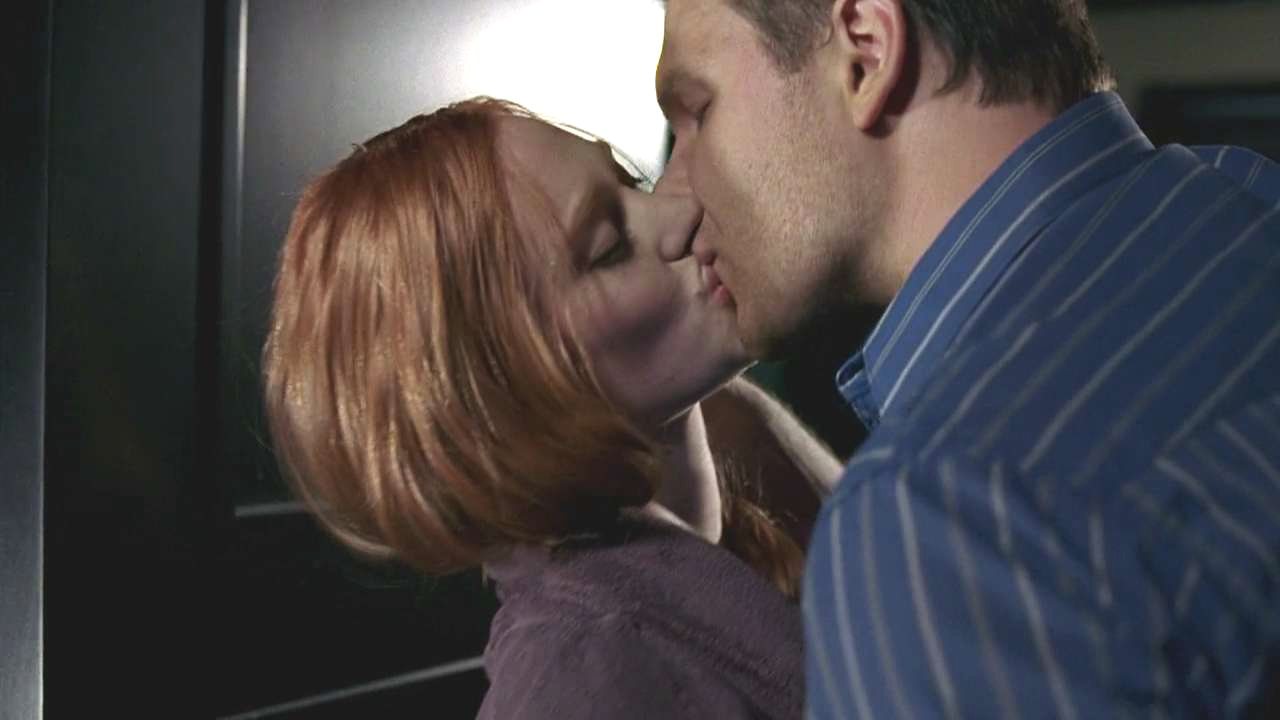 Jessica wakes up to still no text message from Hoyt. She's upset, but not for long as he drove all the way from Bon Temps to Dallas to see her. Those two are the cutest ever. Before he shows up, though, she empties two bottles of Tru Blood in the sink. I wonder what that was all about?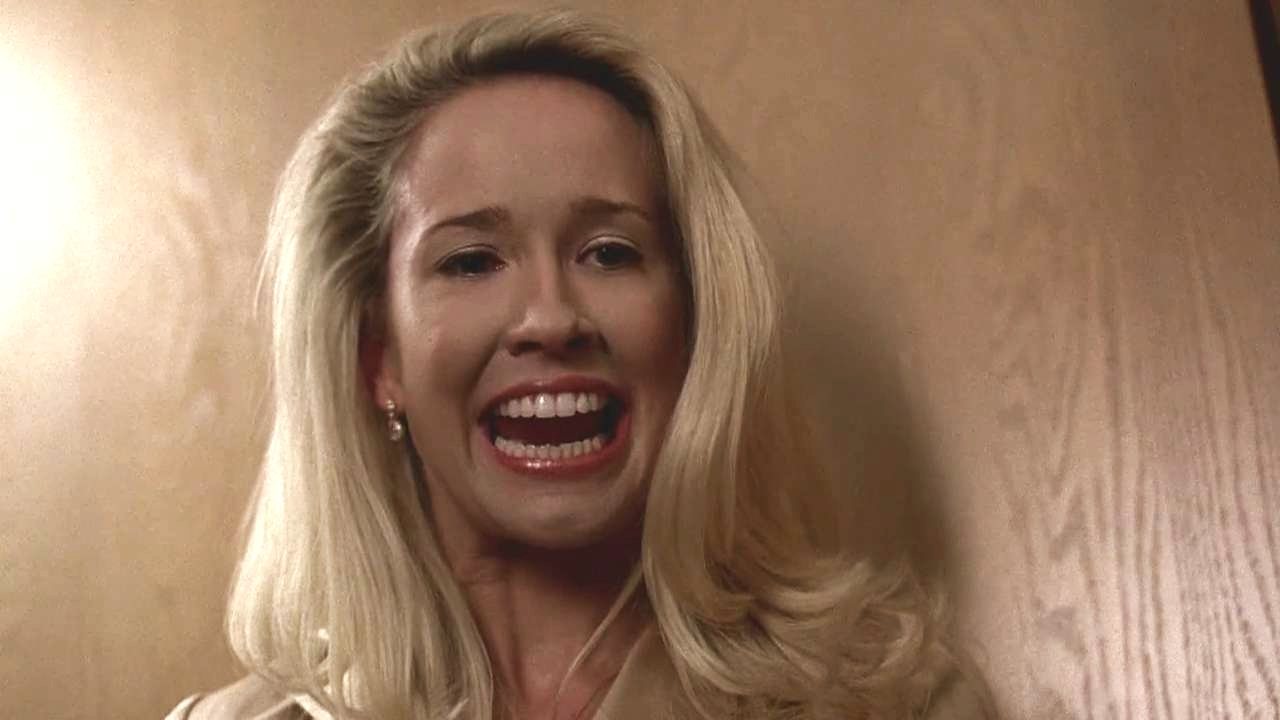 Mrs. Newlin's super upset about what's going on in her life. She confides in Jason that the Rev is not a great man anymore (she needs to have a great man to stand behind, her life's dream). He's training everyone out there to start a war, not protect people from vampires. She convinces him to have sex with her by saying God wants them to, and they make it right there in the Lord's house.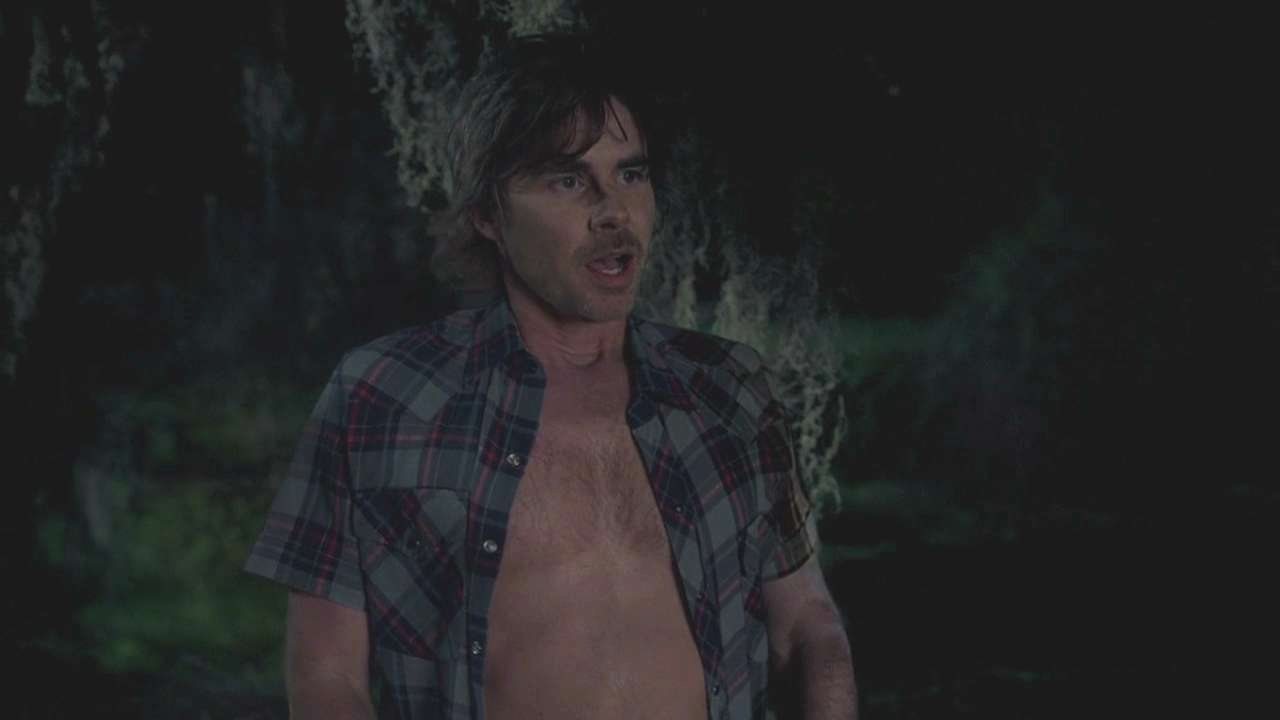 Daphne leads Sam right into Maryann's Circle of Grotesque — free penicillin shots for first timers! — and everyone's still going at it, even Eggs and Tara. They all look like no one's driving them, you know? There's no emotion, just blank faces and black eyes. Daphne puts a bull mask onto Maryann's head, Karl shows up with a knife, while two blanks hold onto Sam. The show ends with him doing his best Hugh Jackman as Wolverine impression by screaming "NOOOOOOOOO!" at the sky before the fade away. Which I had a cap for but couldn't use due to NSFW happenings on the edge that I missed before I deleted all the unused caps. So you all get "havin' a party in his pants" Sam.