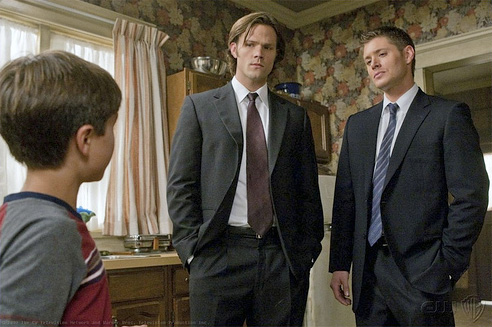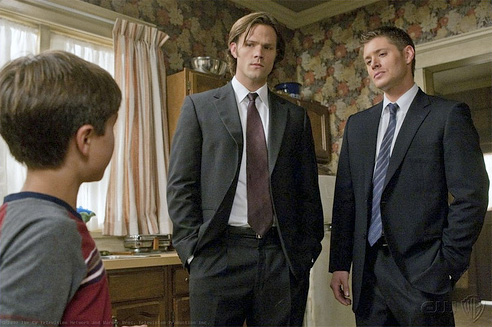 Episode: Supernatural 5.06 – "I Believe the Children Are Our Future"
Original Air Date: October 15, 2009
Last night's episode of Supernatural, "I Believe the Children Are Our Future," saw the evolution of a new sub-plot in the apocalypse storyline, one involving a very powerful young boy. When one unusual murder turns into several, Sam and Dean come to the conclusion that they're dealing with something they've never seen before, something capable of bending reality to its will. As it turns out, all of the freakily strange events lead the Winchesters to Jesse Turner, an astute and unimposing eleven-year-old boy who just happens to reside with his parents smack-dab in the center of the whole mess.
Episode 5.06, "I Believe the Children Are Our Future," also uses Jesse Turner to re-examine the poor decisions that led Sam down the path to acquiring demon mojo in the first place. Supernatural has always dealt with the inherent nature of humanity, the concept of free will (as Sam is quick to point out, he is the one who made those decisions; he is the one who wanted to feel powerful), and the capacity of individuals for good and evil, but this might be one of only a few times that it has done so self-consciously.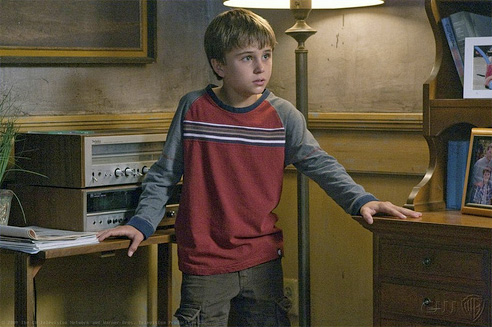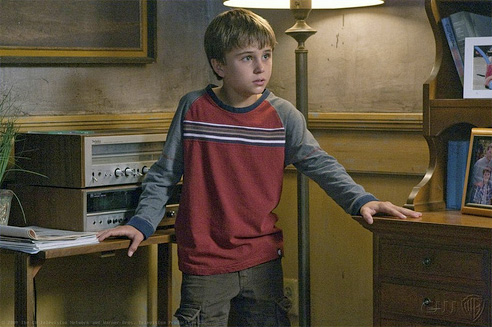 Although much more powerful than Sam ever was, Jesse Turner is presented as having the same choices that Sam did and, at the moment, it looks like the show is pushing to compare and contrast the trajectory of these two characters. Sam is, of course, extremely emotionally invested in Jesse as soon as he recognizes the similarities between his previous situation and Jesse's current one. Whether Jesse will prove an obstacle that Sam and Dean's reconstituted partnership must overcome has yet to be seen, but hopefully Sam's intense interest in Jesse and the decisions that he chooses to make won't grate on Dean's nerves too much; once again attention is being drawn to the whole "you chose a demon over your brother" issue, but hopefully Dean has made peace with that to some extent and we won't have to deal with any more of the brothers' "we need to go our separate ways" crap.
To make the situation even more complicated, Dean and Sam discover that they are now up against not only Lucifer, but the Antichrist as well. Not quite what is described in the Bible, the Antichrist is more powerful than angels and demons alike and, if convinced to side with the devil, would prove to be an insurmountable weapon in the apocalyptic war. The idea that any being — whether human, demon, angel or otherwise — is as all-powerful as we might imagine God to be is a hard concept to swallow, even for a television series. After all, we're all holding out hope that Sam and Dean will be able to prevent the apocalypse, save humanity, and then go on to hunt another day, and the addition of a character with the potential to end the world with a single thought certainly throws a wrench into the works as far as that hope goes. Of course, we know from past seasons that Dean and Sam Winchester are pretty much the only humans alive with the determination, resources, and skills to defeat the undefeatable, so our hope that they come out on top in the angel-demon war isn't squelched entirely.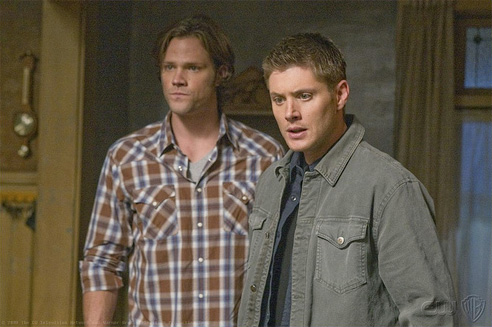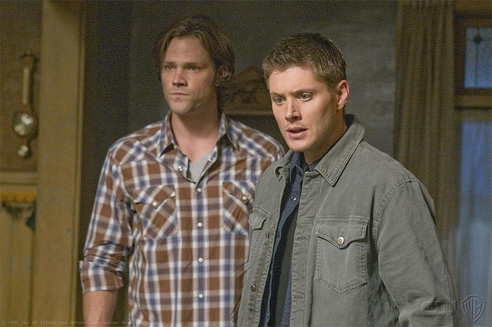 Supernatural episode 5.06 isn't quite the snarky, laugh-out-loud type of episode that we've come to know and love over the past four years, but it definitely isn't as doom and gloom as some of this season's previous episodes have been. While Dean's one-liners are kept to a minimum, the episode isn't entirely without laughs and the sub-plot that is introduced is intriguing enough to forgive this slight oversight.
Supernatural airs on The CW Thursdays at 9/8c. For whatever reason, however, next week's episode is a re-run of 5.01, "Sympathy for the Devil," and according to the show's official Web site the next new season five episode, "The Curious Case of Dean Winchester," isn't scheduled to air until Thursday, Oct. 29th. That means that there will be no Supernatural review on Fandomania next week; however, keep your eyes peeled for its replacement: "Supernatural's Five Hottest Possessed Chicks."
Rating: 3/5 Stars