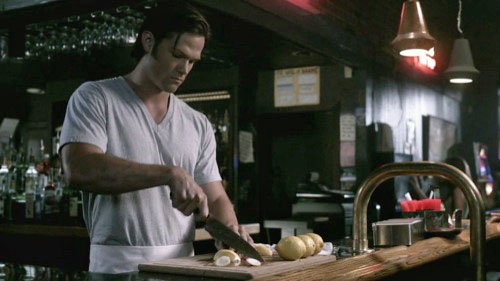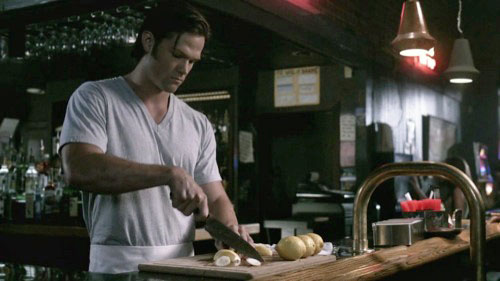 Review: Supernatural 5.03 – "Free To Be You and Me"
Original Air Date: September 24, 2009
Screencaps from Home Of The Nutty
The first episode after Sam and Dean decide to go it alone is not the horrific disaster that it could've been. In fact, episode 5.03, "Free To Be You and Me," opens with some very cool cross-cutting between the brothers as we watch Sam clean up at the no-name small-town bar where he's working and Dean continues to hunt and kill demons and various other monsters (including a vampire, which facilitates one of the episode's best quotes from Dean, who tells the vamp, "Eat it, Twilight" as he stabs him through the heart).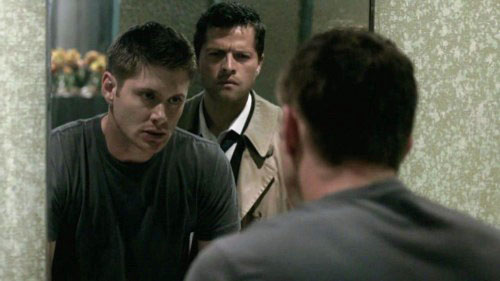 In addition, Sam's absence affords Dean the luxury of heading to Maine with Castiel in order to find an archangel by the name of Raphael. As Cas tells Dean, he needs to find the archangel because he might know where to find God, who is apparently very good at hiding. Dean is particularly on point in episode 5.03, "Free To Be You and Me" (written by series regular Jeremy Carver and directed by J. Miller Tobin), and pairing up with Castiel (also fondly known to some of us as "Mr. Awkward") offers Dean even more opportunity than usual to crack some amazing one-liners. When Cas explains to Dean why he needs his help to find Raphael — namely because Raphael is the archangel who killed Castiel before he was brought back to life — Dean issues one of his priceless gems: "You were wasted by Teenage Mutant Ninja Angel?"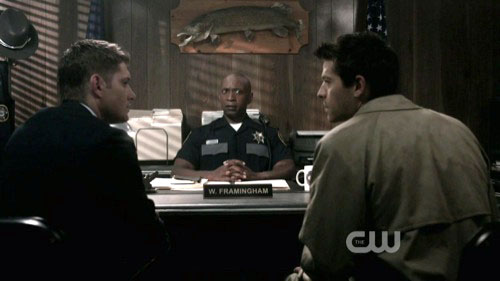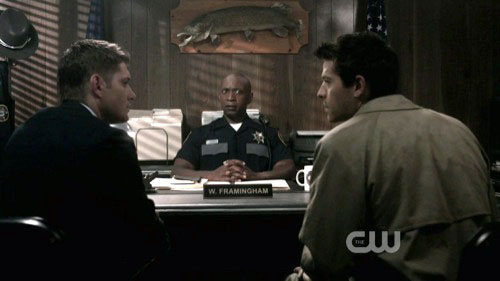 It's comforting that Sam and Dean still remain true to their original characters even after a world of hardship and four full seasons. Dean is as stubborn and as much of a smartass as he ever was, while Sam is still Sammy-boy, Dean's emotional, guilt-ridden little brother. Just as he did when he wanted to escape a life of hunting with his father and brother, Sam is once more on the run, trying at all costs to avoid the evil that he knows lurks deep inside him. Trying to play the noble son, Sam does everything he can to make up for starting the apocalypse… except hunt the myriad creatures crawling the Earth after the Gates of Hell were opened. Shortly after arriving in his new "home," Sam is approached by several hunters who are investigating some signs of the apocalypse that appear nearby. Unfortunately for Sam, the demons in general have no qualms about spreading the word that little Sammy-boy was the one to break the final seal and unleash Satan from Hell, and the demons that his hunter friends are fighting are no exception. Over the years, Sam and Dean rightfully earned a reputation as some of the best hunters in the U.S., so Sam's refusal to join his hunter buddies on their trip to the demon-infested town doesn't go over so well. Citing "personal reasons" for refusing to hunt, Sam stays behind.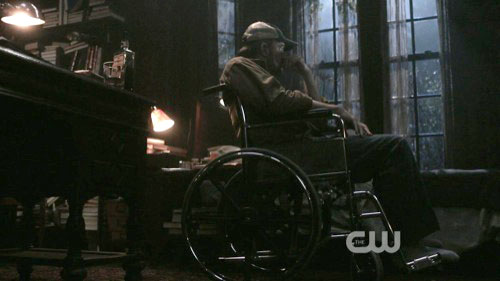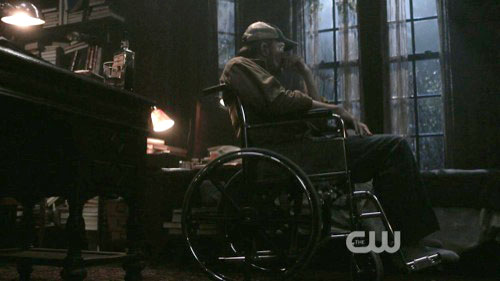 The whole situation with Sam, Dean, and Bobby is a little odd. Sam, although claiming noble intentions, refuses to fight demons because it makes him feel powerless now that he doesn't have his "demon mojo." Sam knows that feeling powerless will drive him back to the one thing that makes him strong enough to "waste demons": demon blood. And regardless of what he tells anyone, Sam knows that his drive for power is fueled by that evil that has always lurked deep inside him — the evil that causes people around him to end up dead. Though he only appears briefly in episode 5.03, Bobby in a wheelchair is an increasingly painful sight. Besides the fact that Bobby obviously is depressed, we all know that had he the use of his legs, Bobby would be driving to who-knows-where to find Sam and kick his ass for being such an idiot and ducking out of the game when his friends and family need him the most. Bobby's anger and disappointment in Sam are overly apparent, but it doesn't convince Sam to change his mind.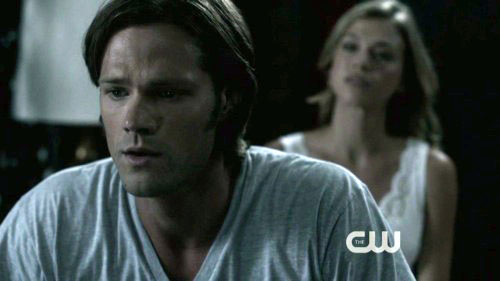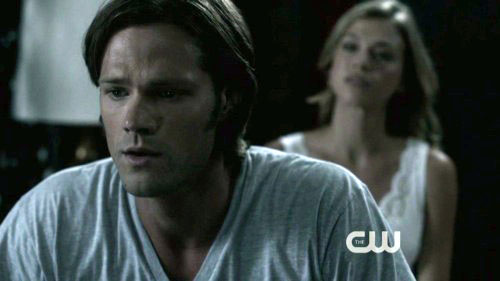 While Sam is gone, Dean is more than happy to be hunting solo, especially after Castiel shows up with the latest chapter in his find-God plan and Dean is provided with a laughably clueless sidekick. When Castiel questions the brothers' separation, Dean tells him that's he's relieved, "Especially without my brother. I've been so chained to my family, but now that I'm alone, hell, I'm happy." This is that stubborn side of Dean that I mentioned earlier. Yes, it might be easier not having to watch out for and worry about Sam (although shouldn't you be more worried now that he's out there on his own?), but it's not going to be easier to stop Lucifer without Sam… and though Dean and Castiel don't know it yet, it would've been really, really beneficial to keep Sam close at hand, even if he wasn't actively fighting the legions of Hell.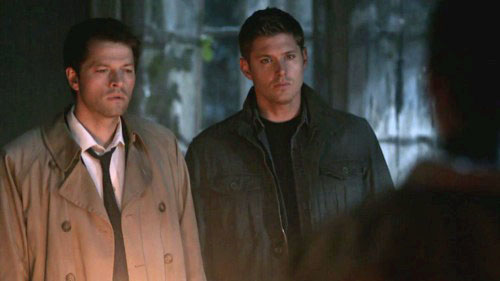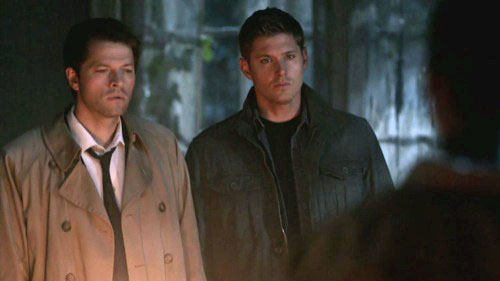 There's a lot more to "Free To Be You and Me" that I haven't touched on, but I don't want to ruin everything for our readers so I'm just going to leave you with a list of memorable quotes from the episode made obligatory by their degree of hilarity (and my love of Dean).
Dean (to vampire): "Eat it, Twilight."
Dean (to Castiel): "Is that what I'm looking at when Michael jumps my bones?"
Dean (to Castiel): "Last time you zapped me somewhere I didn't poop for a week… we're driving."
Dean (to Castiel): "You were wasted by Teenage Mutant Ninja Angel?"
Dean: "Cas, we've talked about this… personal space?"
Castiel: "Sorry."
Dean (to Castiel): "Just curious, what's the average customer wait time to speak to an archangel?"