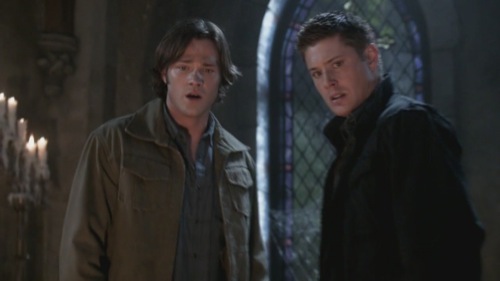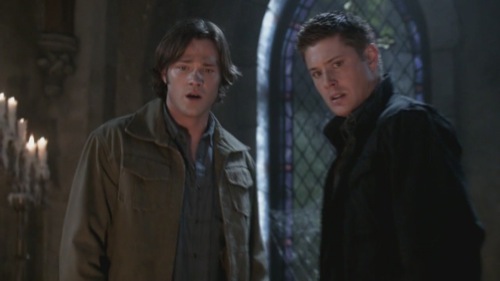 Review: Supernatural 5.01 – "Sympathy for the Devil"
Original Air Date: September 10, 2009
Rating: TV-14 (Recommended for people 14 or older)
Screencaps from Home Of The Nutty
Disclaimer: In the wonderful age of DVR, we recognize that Supernatural fans may have opted to watch last night's season 5 premiere at a later date. For this reason, we would like to advise that those of you who have not yet watched "Sympathy for the Devil" and still plan to do so may want to wait to read this review until after viewing the episode. Thanks!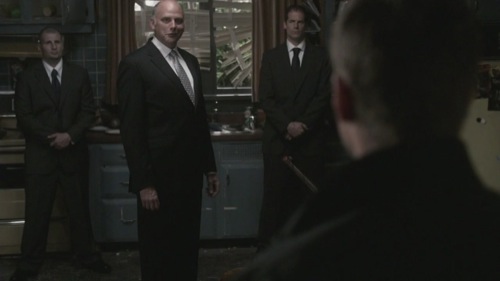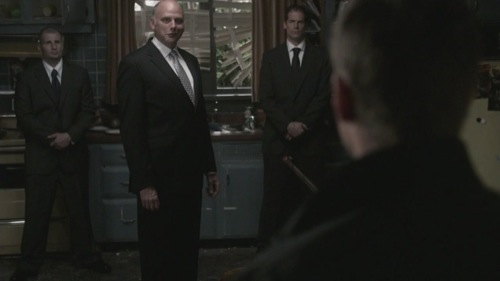 The cult hit Supernatural returned for its fifth season last night on The CW. In episode 5.1 "Sympathy for the Devil," we find Sam (Jared Padalecki) and Dean (Jensen Ackles) where we left them at the end of last season: watching, horrified, as a gateway to Hell opens before them. Needless to say, the boys do not perish by Lucifer's hand (after all, without Sam and Dean the show cannot go on), but instead are faced with the baleful task of preventing the fallen angel from finding the perfect vessel, at which point he will become virtually unstoppable. Sam and Dean's mission is complicated by the angels, who have their sights set on using Dean to finally defeat Lucifer. After being used by Zachariah (Kurt Fuller) and his colleagues in season 4, and after the apparent demise of Castiel (Misha Collins), Dean is loathe to be the angels' bitch, regardless of how much help they can offer in defeating the Devil and saving the world. And if Dean's feelings weren't justified enough by the angels' actions in season 4, they are even more so when he finds out that Michael's sword, the weapon needed by the angels so that the Archangel Michael can defeat Lucifer, isn't a sword at all; no, it is a vessel, much like the one that the Devil is searching for. Why was Castiel ordered to pull Dean out of Hell? What made Dean worthy of such an immense second chance after selling his soul to save Sam? Guess who is destined to be the Archangel's vessel…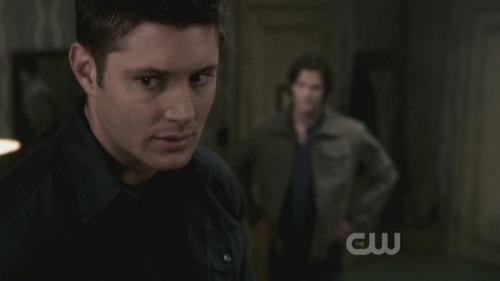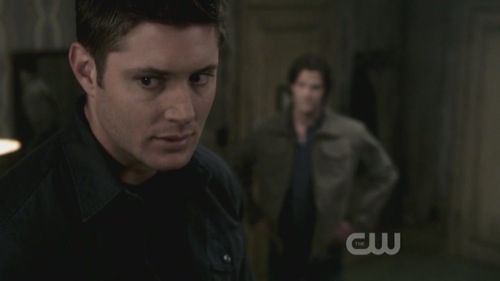 It is immediately apparent that there is a great deal of tension between the Winchester brothers this season — but what can you expect when Sam is responsible for unleashing Lucifer upon the world and Dean is being actively recruited by the angels to vanquish their former brother? Sam, now free of his demonic powers, is once again the emotional, guilt-ridden little brother we were so familiar with prior to season 4. Wracked with remorse over the role he played in breaking the final seal and unleashing Lucifer from Hell, Sam adds to the palpable tension of the impending demonic war that exists between the brothers by trying repeatedly to apologize to Dean. Unfortunately for Sam, bringing about the apocalypse isn't something easily forgiven by his stubborn, determined older brother, probably made even more unlikely by the heavy weight that Sam's "success" on behalf of the demons places on Dean; after all, the reality of the situation is that Dean failed to stop Sam because of a degree of brotherly love that made Dean sell his soul to a demon to bring his little brother back to life back in season 2 (2.22 "All Hell Breaks Loose: Part 2"). Now haunted by his father's words, "If you cannot save Sam, then you must kill him" (2.9 "Croatoan") and the devastating result of ignoring them, Dean is faced with the prospect of never being able to trust his brother again.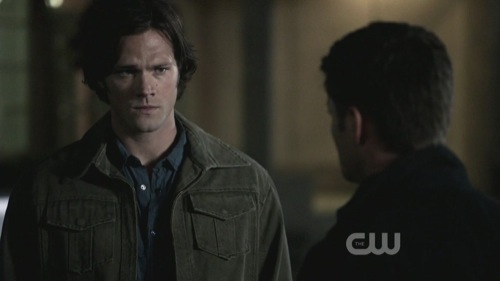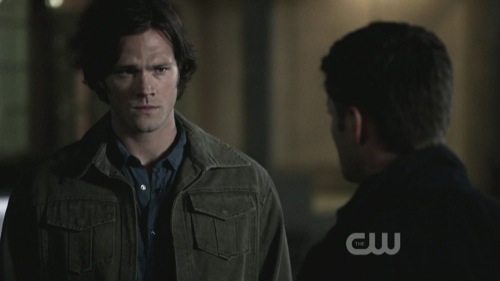 Episode 5.1 "Sympathy for the Devil" has set the stage for the battle of all battles: Heaven and Hell unleashed upon the Earth, each trying to overcome the other with humanity as innocent bystanders caught in the crossfire. Sam and Dean, although emotionally devastated, are determined to fight as hard and as long as they possibly can in an effort to save their fellow man, but as season 5 opens the prospect of winning the war looks dim at best. Regardless, Sam and Dean will likely muddle through and meet some interesting characters along the way — and speaking of meeting people along the way, one burning question still remains: will John Winchester (Jeffrey Dean Morgan) join his sons in the battle against Lucifer now that the demons are free from Hell?
Supernatural airs on The CW Thursday nights at 9pm EST. For more information on the show, visit the official Supernatural web page where you can find wallpaper downloads, voicetones for your cell phone, and much more.