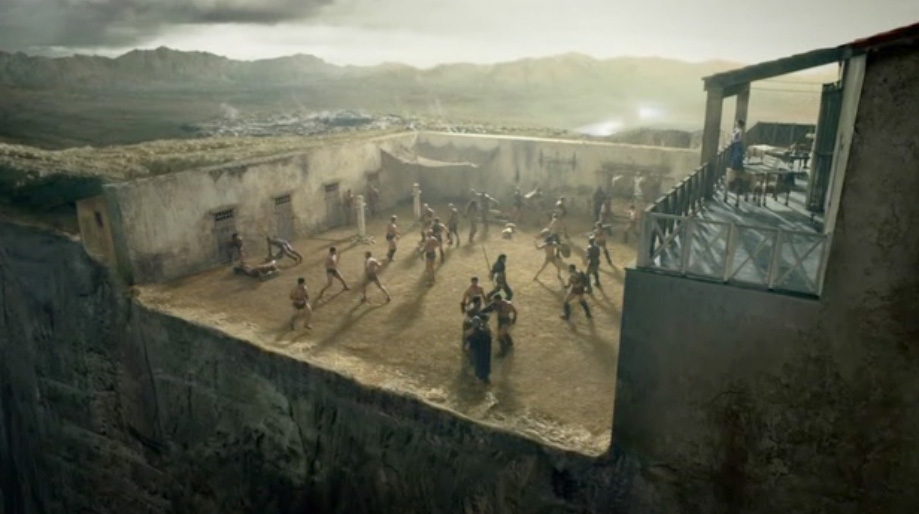 Episode: Spartacus: Gods of the Arena 1.02 – "Missio"
Original Air Date: January 28, 2011
Second episode in, and there's still not a whole lot of gladiating going on yet. Fingers crossed for the third ep!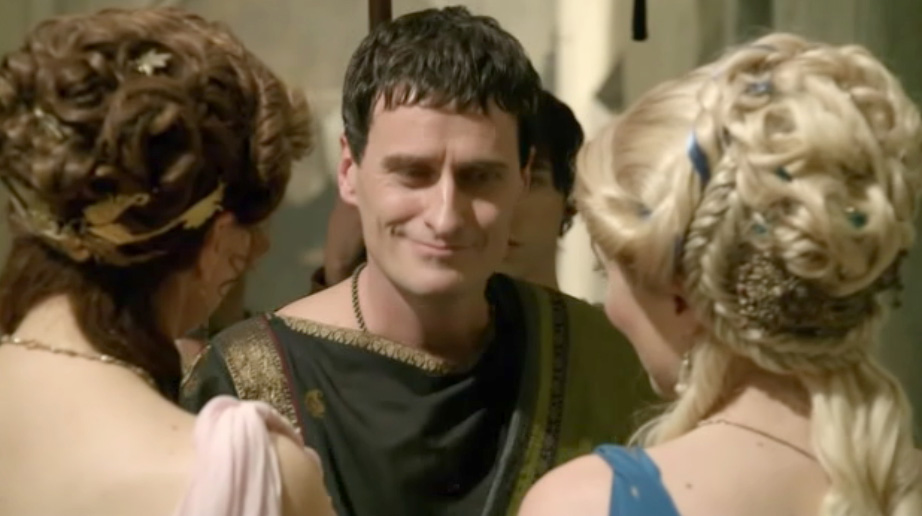 Mostly what we got in this episode was more of Batiatus's supremely bad scheming and plotting. I mean, I understand that he wants to make a name for himself as his father and grandfather have left huge shadows for him to get out of, but dude needs to learn HOW to get that in a different way since what he's doing isn't working (by the end of the ep, it may seem like it's working in his favor, but we all know how it ends up). However, he does get a bit of revenge on Vettius by having Asher and the other Syrian beat the crap out of him so that Lucretia and Gaia can intercept Quintilius Varis (a Roman of high standing and influence) and bring him back to the House of Horrors, otherwise known as Batiatus and Lucretia's place.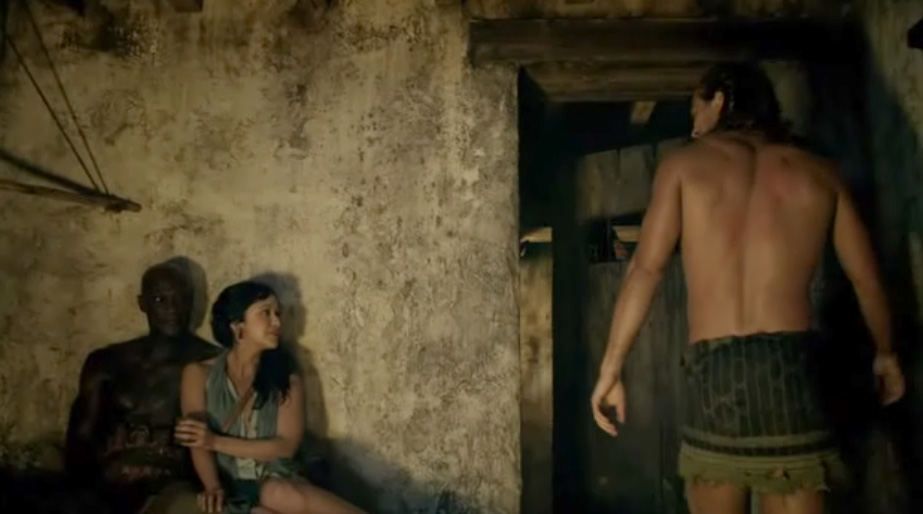 The interesting things that came out of this, for me, were that:
It seems like the Lucretia we know from Blood and Sand took MANY cues from her friend Gaia on how to manipulate, seduce, and use people
One of only two sex scenes (and a very uncomfortable one for me to sit through) was of Varis having Batiatus and Lucretia force Gannicus and Melitta to have sex in front of everyone and is probably the reason for Melitta not being around in Blood and Sand (just a guess, though — as close as Oenomaus and Gannicus are, I'm pretty sure he'd still take exception to Gannicus having sex with his wife)
Not really an interesting thing, but Romans were messed up
Obviously, during the small scene in the screencap above (and the look exchanged between Melitta and Gannicus after the alley brawl), them having sex was a given and kind of an obvious knife to firmly plant in Oenomaus.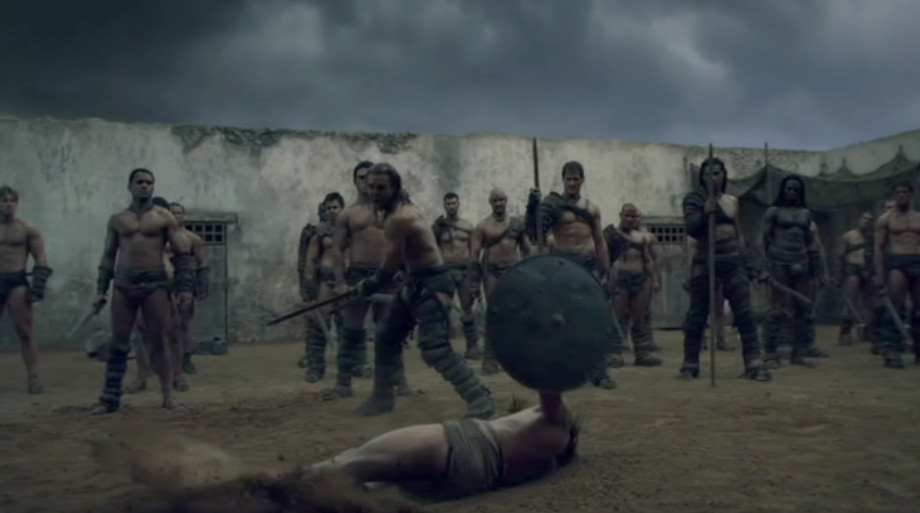 But it, plus the display Gannicus and Crixus put on with steel blades instead of the practice wooden ones, got Batiatus what he wanted: Gannicus to fight in the primus and his chance at glory. This also was a good break for Crixus, as he held his own fairly well, considering he's not yet a gladiator, against Gannicus. Gaia shows him favor and saves him from being killed by Gannicus in the end, which is interesting to see since we know that later on Lucretia will favor him very much (even though at this point, she feels it to be disgusting to take a gladiator as a lover). Unfortunately for him, his display of talent doesn't get him any closer to getting the mark of the brotherhood, and is left as the only recruit after Asher and the other Syrian are branded for taking care of Vettius for Batiatus (which is why I'm guessing in Blood and Sand, Asher is treated like he's not part of the brotherhood by Crixus).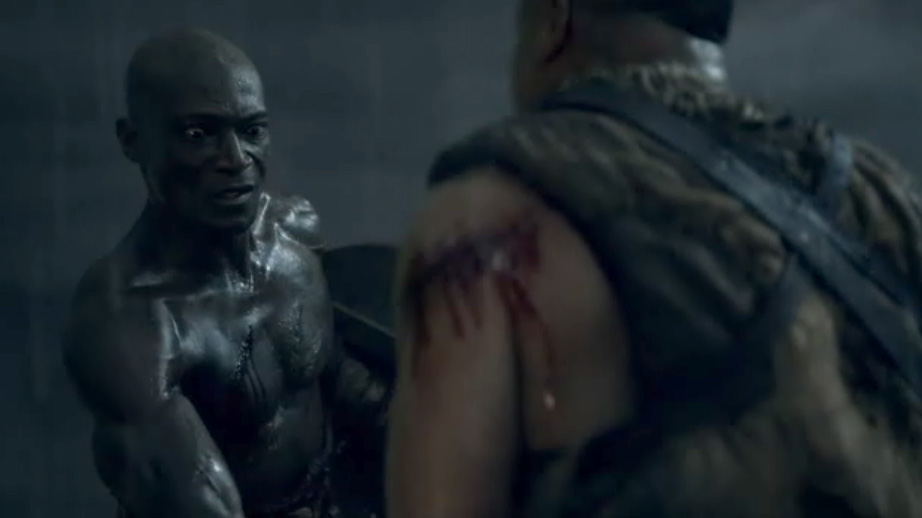 And to finish it all off because we wouldn't want there to be any kind of pacing or anything in the unveiling of plots, Oenomaus is forced by Doctore to fight so that Oenomaus will kill him and take his place as Doctore instead of having the humiliation of being demoted in front of the brotherhood by Batiatus. With as fast as this character reveal came about, I wager Crixus will shave his hair off and become the star gladiator by the end of the next episode.
Rating: 2.5 / 5 Stars