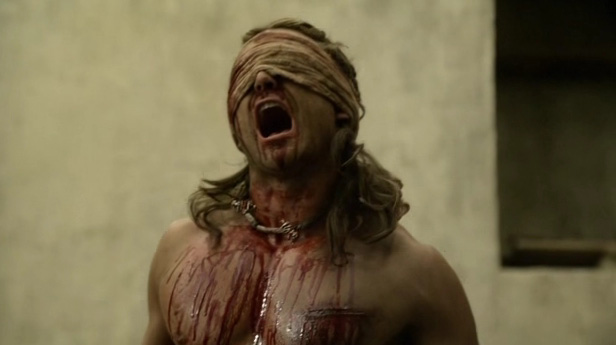 Episode: Spartacus: Gods of the Arena 1.01 – "Past Transgressions"
Original Air Date: January 21, 2011
Dudes fighting other dudes while wearing battle panties in dusty arenas are back on our televisions screens! And, unfortunately, it couldn't have been more boring and all over the place if it actually tried.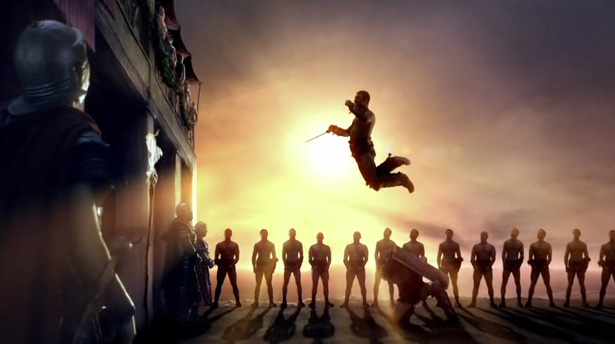 Starting the episode off is a quick reminder of the flat out awesomeness that was the season one finale of Spartacus: Blood and Sand (and this scene was the scene that made me just flip and made it my favorite episode and worth watching the whole season). From then on, we are taken back in time to the start of Quintus Batiatus's claiming of his family's ludus and attempt to rise above the station of his father through the gladiators in his possession.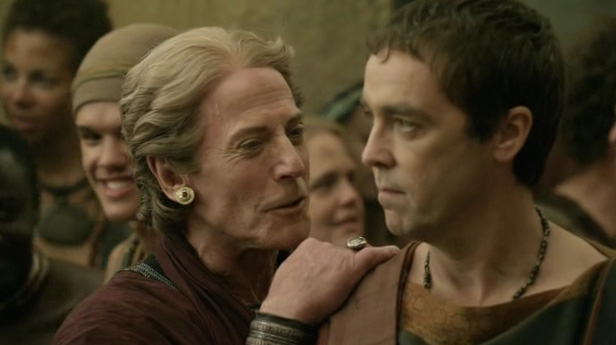 Not much seemed to have changed between Gods of the Arena and Blood and Sand because Batiatus is still scheming way beyond his capacity, the difference being the allies he seems to have during these early years (who would have guessed that Solonius would be a friend after seeing what became of him at the hands of Batiatus). At the ludus, it's the same old story: there's one big man of the place (Gannicus), an old champion looking for his return from the injured reserve (Oenomaus, the future Doctore of the House of Batiatus), and fresh meat coming in to be trained (Asher and Crixus). Oh, yeah. And slo-mo sex montages. Lots of slo-mo sex montages. Ugh. Did anything else even happen in this episode?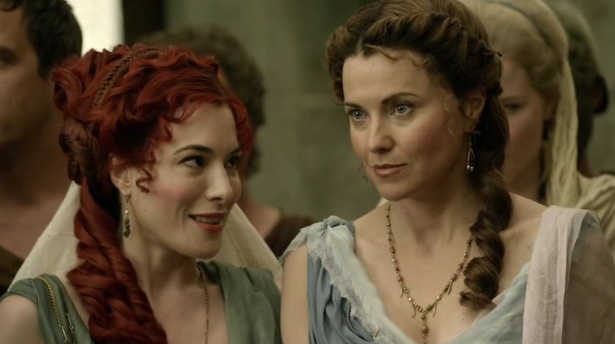 At a certain point, it felt like I was watching a period piece Skinamax instead of a show about dudes fighting other dudes to the freaking death to appease a blood-thirsty crowd of Romans. It felt like every fifteen minutes, they had to stop and have a slo-mo for the thrust, speed up for the hitch sex montage. Like clockwork. I have a feeling someone involved with the making of the show broke it up evenly with the sex montages. Which, considering Blood and Sand, the show that I feel they're trying to be a lot like but are failing spectacularly at (HBO's Rome), and what we know of the real life ancient Romans, all the sex is no big surprise. What was a surprise was that it felt like that was ALL this show was about — very fake sex scenes, with a few gladiatorial battles and training sequences to break it up. You know, like the plots to bad pornos.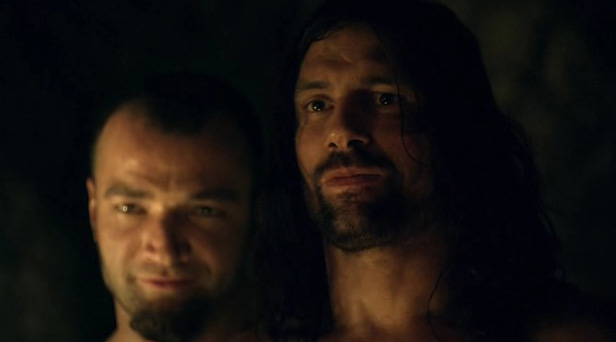 I think what will be interesting will be the what happens with Oenomaus, Asher, and Crixus and how they get from where they are here to where they are in Blood and Sand. Knowing where they end up, out of all the characters they carried over to this spin-off, I am actually pretty interested in finding out how they got there. Like, I didn't even know Oenomaus was married to a servant to Batiatus and Lucretia. Something must have happened to her since I don't remember seeing her in Blood and Sand, and I'm curious, especially after that look she gave Gannicus after the street fight, what that something is and who did it.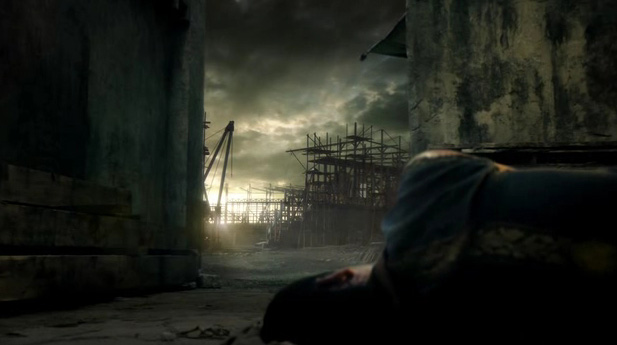 So what it all boils down to is this is Spartacus without Spartacus (which is something fans are gonna have to get used to since Andy Whitfield isn't able to play him for health reasons), and that kind of takes the awesome out of it a lot for me. Let's be honest here: Me and Super Action are planning on a shotgun wedding in a Vegas chapel one of these days, so it says a lot when someone like me is watching the clock more than the show itself. That being said, I did think Spartacus: Blood and Sand started out really slow and boring, so I'm hoping that despite being Spartacus: Lite, Gods of the Arena will pick up on the action and cut back on the slo-mo sex montages. Or just cut back on the slo-mo 300 effect altogether and that'd be a nice start.
Rating: 2.5 / 5 Stars