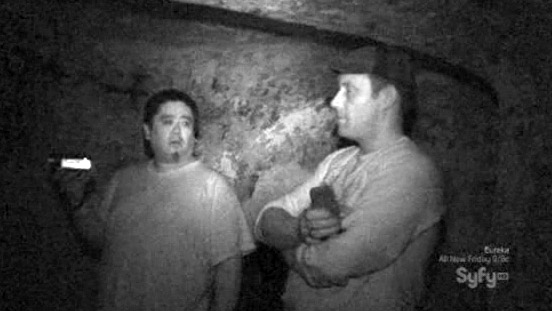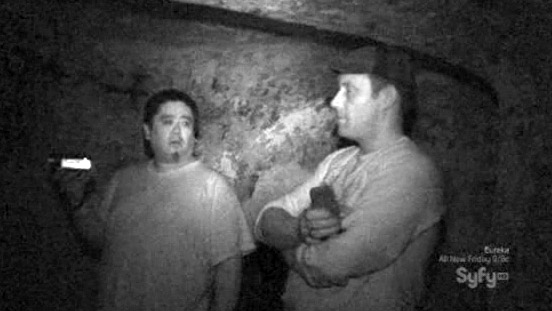 Review: Ghost Hunters International 2.05 – "Spirits of Italy"
Original Air Date: 5 August 2009
Rated: TV: PG (Parental guidance suggested)
The GHI team investigates two cases in this episode, both located in Italy. Ah, Italy. The GHI team lucked out on this trip because Italy is awesome. Also, not much happened in this episode worth recapping, so there's going to be a lot about the actual locations. Because Italy is awesome.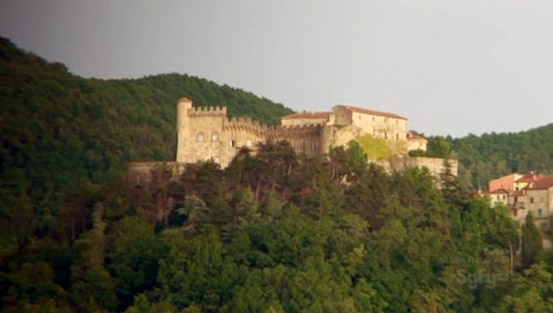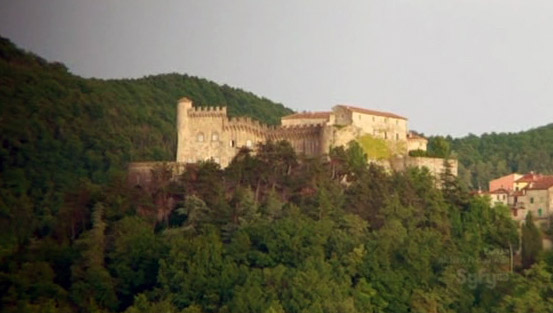 The first case is Malaspina Castle (this link has more on the legends of the castle), located in Fosdinovo, Italy. Don't you just love how everything is a castle in Europe? So the story on this castle is that it was bought by Spinetta Malaspina in the 1340s and has been in the owner's family ever since. It's a location where Mussolini and Dante Aighieri (you know, the "Dante" in Dante's Inferno) both are said to have spent some time. In fact, Dante supposedly got the idea for his levels of Hell when he saw the cave and spiraling tunnel located on the castle grounds.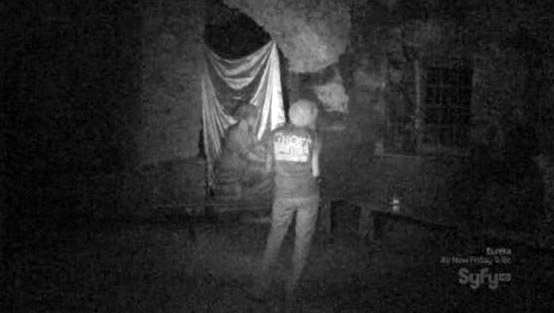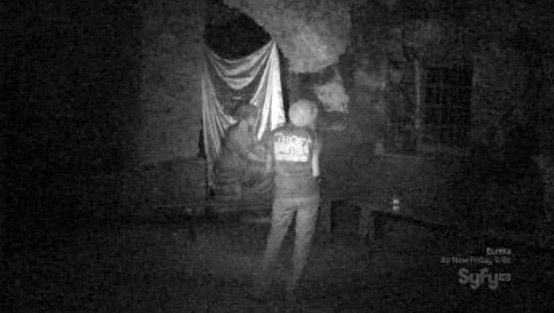 The big legend here is of a young woman by the name of Bianca Maria Aloisia. According to the owner, the story goes that Bianca was in love with a stable boy (who was well beneath her social status). Her father apparently was none too pleased by this, and had his daughter walled up à la The Casque of Amontillado in the prison of the castle. The owner stated that while renovations were happening in that area, they actually found the skeleton of a young girl in chains.
In the Marquis's Room, there's an even juicier legend. This room has a trap door in the floor because any castle worth its salt in Europe has at least one. Okay, so she'd do her business with these men, have some medieval sexy time with them, then shove them down this hole in the floor at the foot of her bed when she'd had her fill. I guess she subscribes to the Mrs. White theory on men: they should be soft, strong and disposable like Kleenex. Of course, the hole leads to the Torture Room (another staple of castles across Europe), and that's where the investigation started.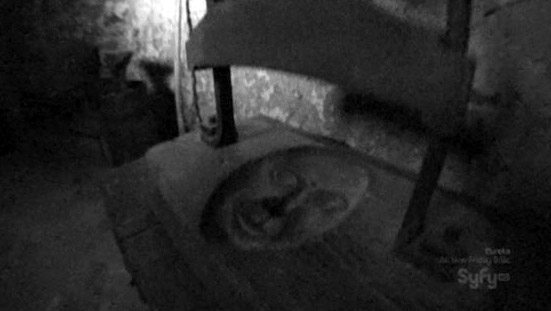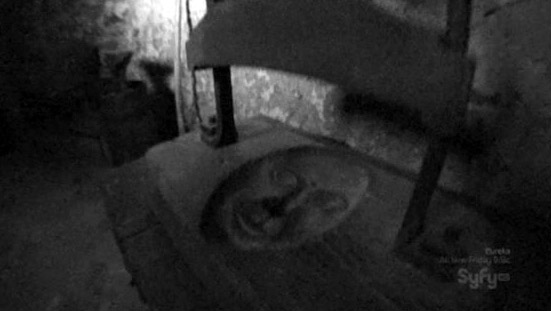 Robb and Ashley get things started in the Torture Room (it has authentic torture devices — I guess the other castles had fakes). They hear some knocks and noises, but nothing is ever seen.
After that, it's Dustin and Brandy in the Prison trying to make contact with Bianca. They hear a noise, and that's it. I know, really boring so far. It gets worse.
Next up are Robb and Barry in one of the castle's bedrooms. They start asking if any of the soldiers from WWII who died there are still hanging around. They notice some flashes of light, and while Robb is trying to find a source for the mysterious lights, Barry feels a breeze (insert your ghostly passing of gas jokes here).
Finally, they send Ashley into the Prison "alone" in hopes that she can better "connect" with Bianca's spirit. Because they need something to make this episode more interesting, send in the chick that's always freaking out! Doesn't even make it an hour in there before she starts to see stuff in the shadows (she said she saw a face), but nothing is caught on camera. She busts out the trusty ole EMF detector, and that starts to go off seemingly in response to her questions.
I'm still wondering how an Italian ghost from the Dark Ages understands modern American English, but I digress. Before they close down for the night and head off to their respective rooms, Joe and Ashley check out one more room. They're doing their EVP thing, asking questions, and Joe says, "All we want is a simple reply." To which an electronic voice responds, "Message received." After a good scare, they discover Barry left his mobile on in that room.
Eventually, they stop the "official" investigation and head off to get some sleep. They keep their equipment running in their rooms just in case they catch something.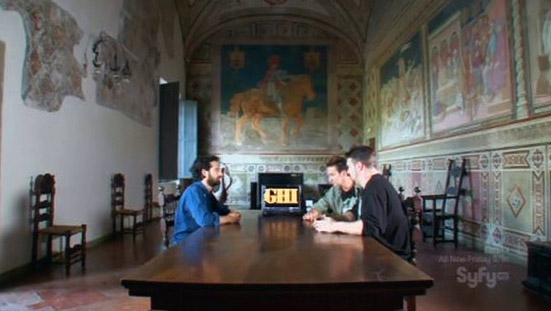 Personal experiences and two audio clips (one noise and one "voice" in response to a question Robb posed before going to sleep), and the place is haunted. How do you make that judgement call with that evidence? They do tell the owner he shouldn't be afraid to be in the castle, which I always appreciate that they don't try and freak these people out more.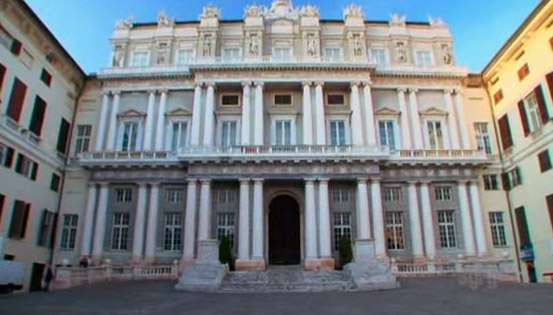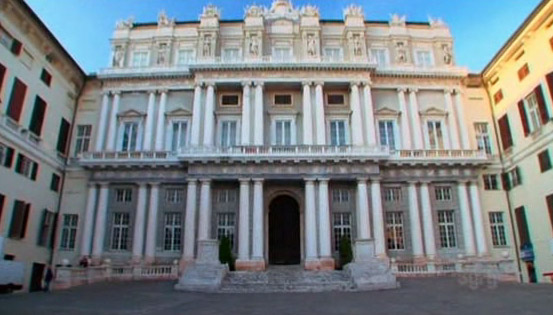 The last case is the Palazzo Ducale in Genoa, Italy. The palazzo used to be the home of the Doges (which were elected chiefs of state back in the day). When a doge was elected, he was elected for life. So, a lot of them got deep sixed by someone else, not so many died of natural causes.
This particular Palazzo Ducale had a couple of well-known prisoners. One was the revolutionist Jacopo Ruffini (who died of a "suicide" in the secret prison at the palazzo) and the other was the violinist Niccolò Paganini (WTF was Paganini doing in a secret prison is what I wanted to know). Paganini is said to be seen and heard playing his music in the prison area and in the tower.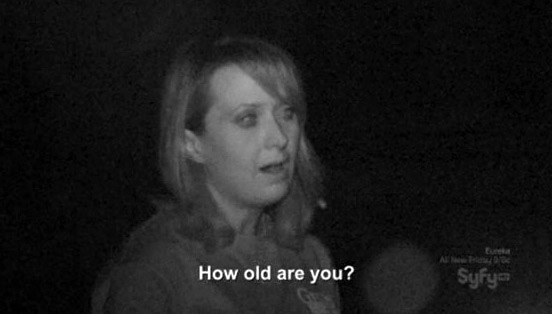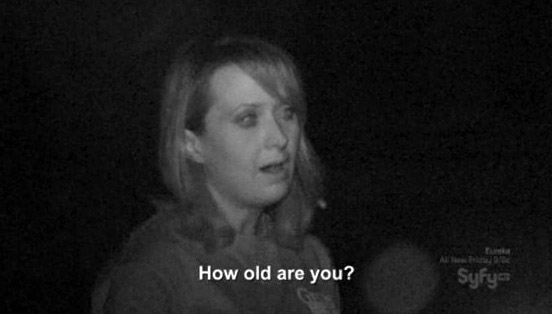 Robb and Brandy start off in the Minor Council Room (ah, Italy, and your fabulous decor!) … and it looks like someone finally decided to pick up a phrase book at the Duty Free! They start to hear some fairly loud clangs, but it turns out to be the halogen lights cooling down.
Barry and Joe, meanwhile, are in Jacopo's cell. They hear noises and wander around the cells trying to pinpoint where it's coming from. They end up in Paganini's cell hoping to hear his music (I've always enjoyed his Caprice No. 24, myself). Instead, they hear a crying/wailing type of noise and you could actually hear that instead of the background music.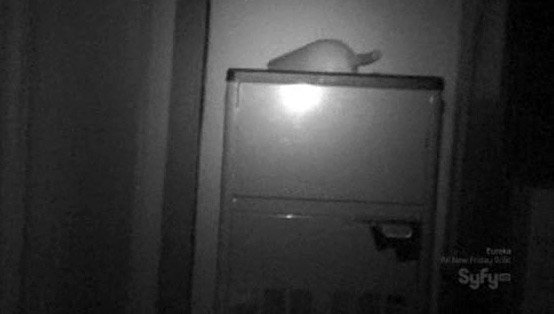 Ashley and Dustin are investigating the basement when they hear a sound (sounded like a machine turning on). They look around to see where it's coming from, and don't find anything. They go back to EVP work, and it happens again. This time they discover the source. It was the only ice machine in all of Europe! Ah, Ice Machine! What a tease!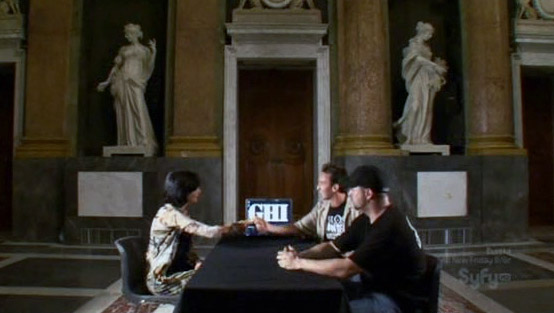 They don't find squat. They give the palazzo rep alternative explanations for some of the sounds — like the acoustics of the Minor Council Room and those damn birds that go around making ghost sounds everywhere. That reminded me of the time my step-brother was convinced that the neighbour's peacock was calling his name all the time. You have to watch out for those birds. Once they mobilize, it's over. Officially.
The part that killed me was when they tell her having stories in your head before going into a room that has a spooky vibe about it can affect your state of mind and perspective. Seriously, guys?