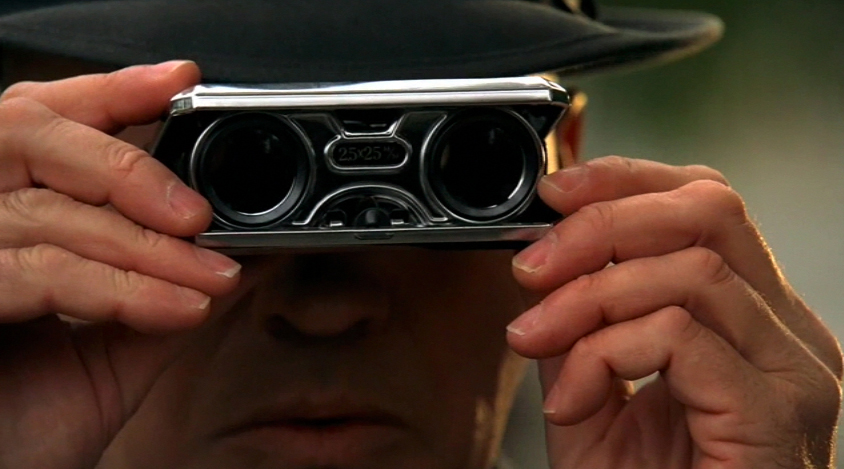 Episode: Fringe 2.08 – "August"
Original Air Date: November 19, 2009
So this was a kinda/sorta mytharc episode. I think. It dealt mostly with the Observers, one in particular. We sort of got a little more info on what they do, but not if they have a hand in The Pattern or the supposed impending Clash of Realities. It turned out to be a touching episode, actually, so I guess I don't mind that it was still pretty much a one-shot ep.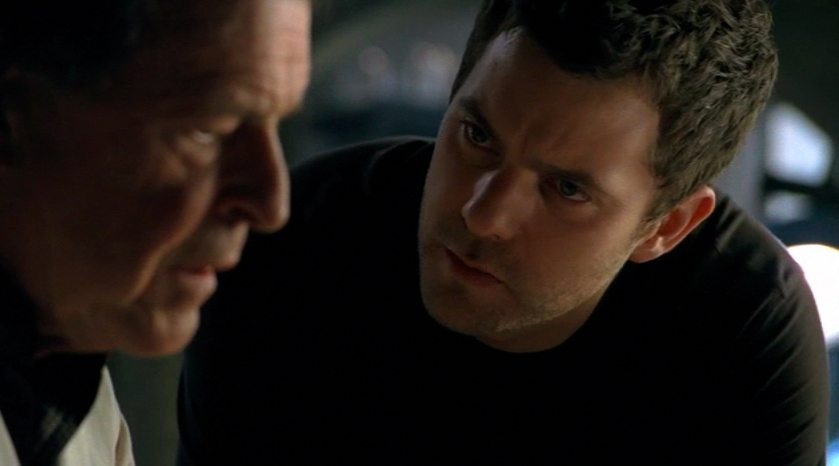 Opening scene is of an Observer kidnapping a girl and catching bullets. It's not the same Observer we usually get to see, but for some reason I didn't think anything of this (I was under the impression it had already been revealed there were many Observers). We cut to Olivia waking up and talking about the fun amusement park day she's supposed to have with Ella that day. Duty calls, however, and funtime is postponed while Aunt Liv finds the kidnapped girl. The troops get rallied, they check out the surveillance footage (everyone is surprised there's more than one Observer), and Peter is getting pretty hot about catching one of the Observers to figure out why he and Walter were "saved" in that accident. The team can't figure out why the girl was kidnapped (apparently, there has to be something "special" about someone for them to be kidnapped now, at least by an Observer), but they do find out that Massive Dynamic has been looking into these guys as well.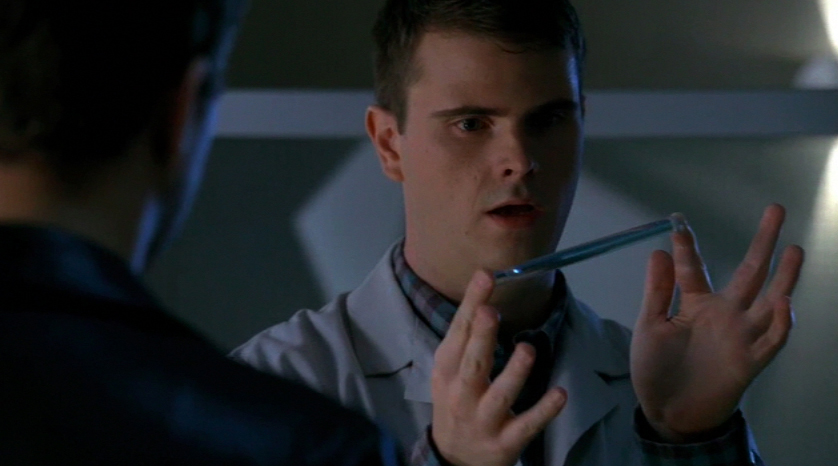 Aw, the MD nerd still has a crush on Olivia! I like this guy. I think they should find more reasons for him to come back, but they'd probably end up killing him off (yes, I'm still bitter about Charlie).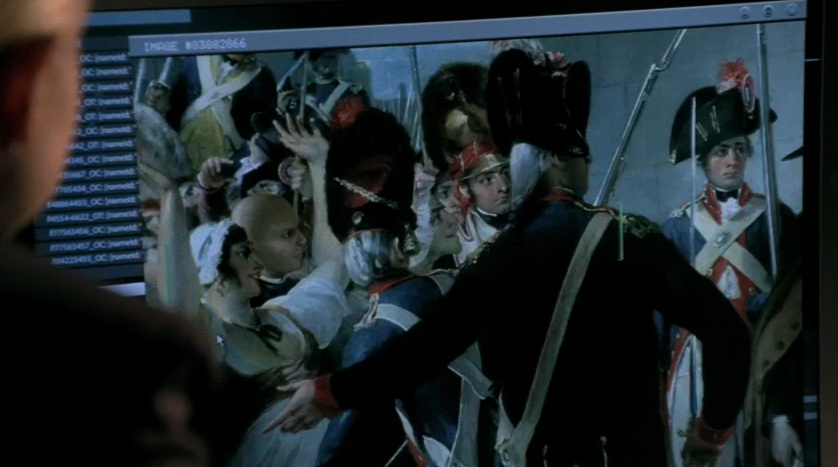 More importantly, he's figured out that the Observers have been around a really long time. There's evidence of them throughout the ages, popping up in places where something historically significant was about to happen. He's also figured out that they can observe all points in time, not living like we do (start at Point A, go to Point B). He's counted about two dozen definite popups in the last 5,000 years of human history where an Observer has shown up. In the last 3 months alone, there have been another 26 sightings. The questions he and Peter come up with are why now and what's about to happen.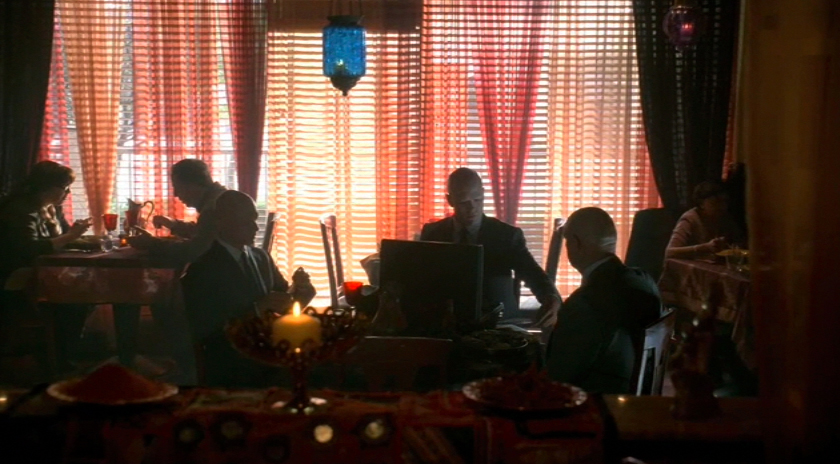 These guys sure do like the hot sauce and pepper! The girl (Christine) was supposed to be on an airplane that crashes en route to Rome. She's supposed to die in it, and because August (I guess the Observers have names) saved her he has caused an "irregularity" that needs to be repaired. They place a call to a hitman that apparently works for them, and he's on the hunt for August and Christine.
Peter and Olivia also find out that Christine should be on a plane to Rome and that her parents died in an earthquake in San Fran back in 1989 from the friend who was going to sublet Christine's apartment while she was on her trip. Wouldn't you know it — August was there when her parents died.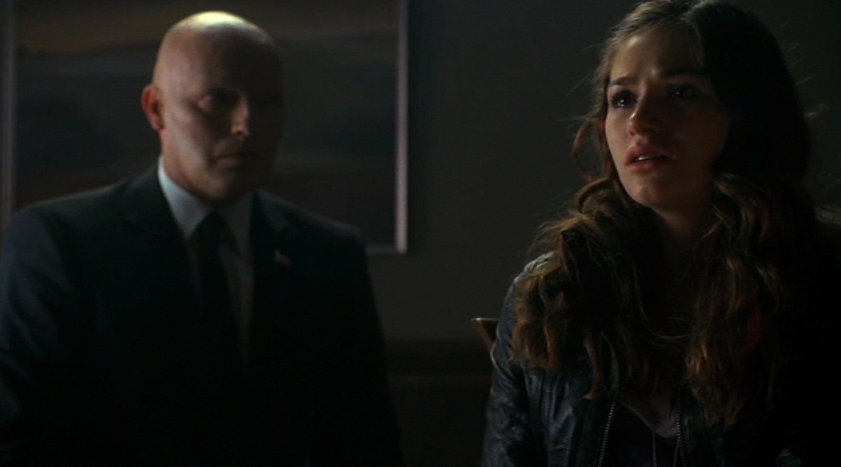 Christine and August finally talk when he comes back to the motel room he's keeping her in and she's in the middle of trying to escape. He tells/shows her why he kidnapped her — that he was trying to save her life by making sure she didn't get on that airplane. However, he knows that she's not safe yet and he has to tie her back up for her own safety, and then leaves again.
Cut to a mini Ford/Sync System/Sirius Radio commercial while Peter and Olivia talk about Olivia being upset about canceling on Ella and discovering that Christine's plane crashed on its way to Rome. That was the most obvious product placement ever.
August meets quickly with the other Observers to tell them that he sees Christine as important despite the rest of them not seeing it. He is convinced that she is important enough to have saved, but he isn't convincing his coworkers.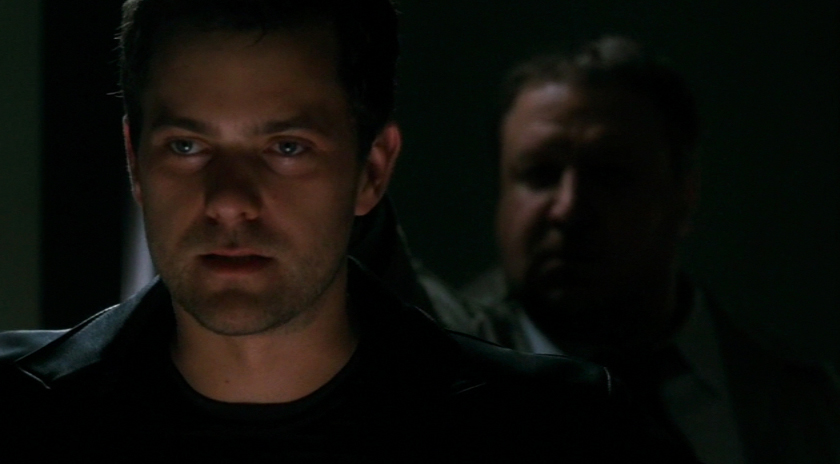 Meanwhile, the team still can't figure out why Christine is so special, but they have found out where August might have lived. Walter is figuring out the code August left at the "crime scene" for him to find. Of course, he does crack the code and tricks Astrid with his Nutty Professor routine and sneaks out to meet with August.
Too bad Peter and Olivia run into the hitman once they get to August's place (where he has kind of a stalker wall with pictures of Christine on it). The hitman gets away, and they still don't have any answers.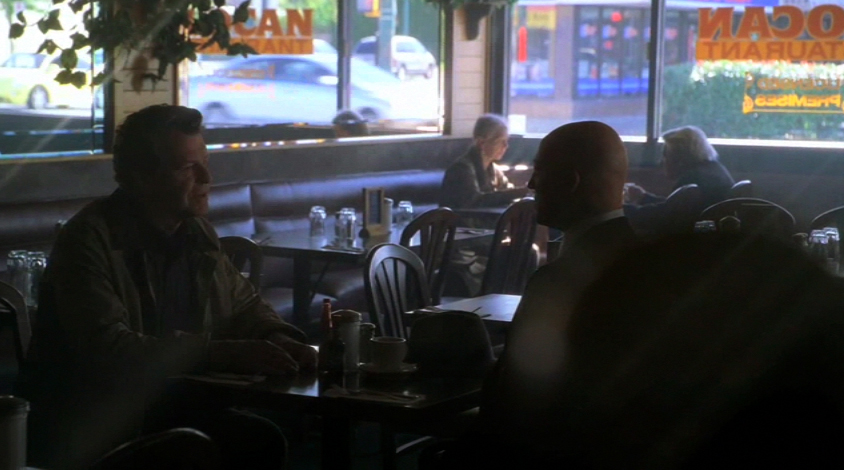 When Walter meets up with August, he thinks that August is there to take Peter away from him. August seems confused by the mention of Walter and the other Observer having a deal, but divulges that he needs Walter's help in making sure that Christine doesn't get killed. The only advice Walter has is that August needs to make Christine important somehow, no matter what the cost will be.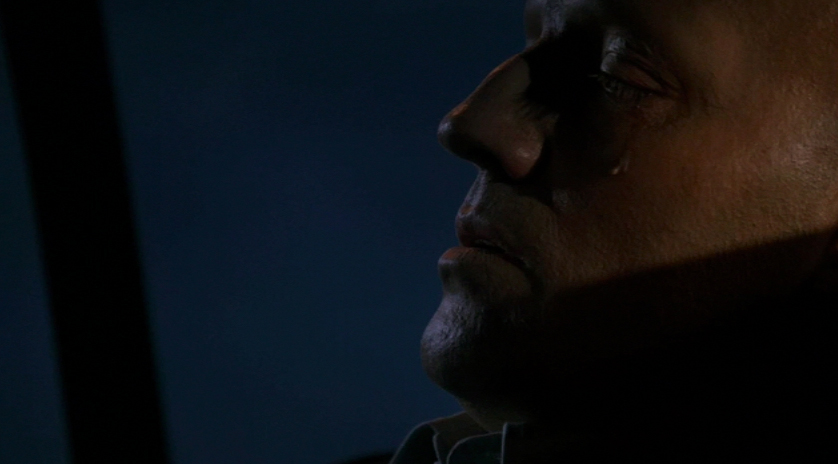 So he gets Peter and Olivia to show up at the motel to run into the hitman. Peter and Olivia take out the hitman, but not before he ganks August. The other Observer collects August's body before he dies (and before Peter and Olivia can get back to him). Turns out that August was in love with Christine (Observers don't have emotions, or aren't supposed to have them). Christine becomes important as a result of August's death and is saved from having another hitman sent after her.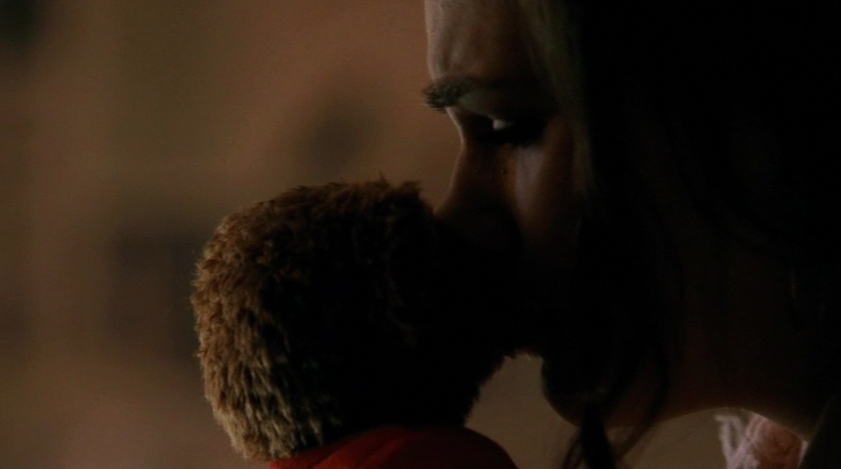 Afterwards, and this scene really got to me, Walter gives Christine the stuffed bear she lost in the earthquake that August had saved for her. He had Walter hold onto it just in case he couldn't give it to her himself.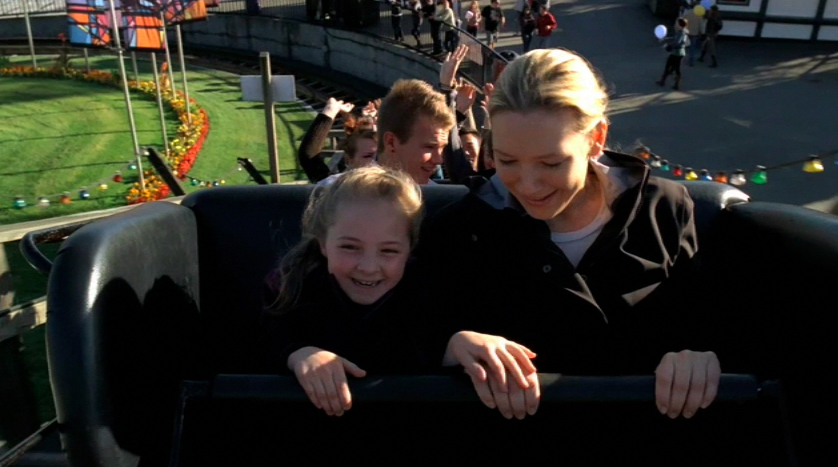 Olivia meets up with Broyles (in the park again — what happened to their offices?), and get permission to leave early to take Ella to the amusement park. Foreboding moment of the ep — while Olivia and Ella are having fun and being happy, two of the Observers are watching them. The older one comments about how happy Olivia looks and how it's too bad things are about to get really crappy for her really soon.
Here's the glyphs for the episodes and here's the cypher to crack them!

Rating: 4.5/5 stars