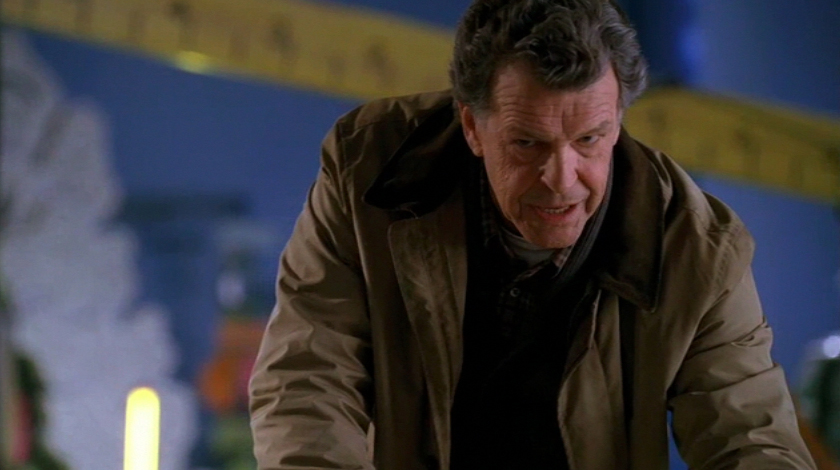 Episode: Fringe 2.12 – "What Lies Below"
Original Air Date: January 21, 2010
The FBI's finest investigate and get infected by the Black Oil virus and only Scully can save Mulder for a certain death by said virus or the evil CDC.
Wait. What?
Ugh. Again with the one-off X-Files "homage." Why, Fringe? I'm trying really hard not to keep going back to that whole "The X-Files did it," but they are making it so freaking hard for me not to immediately think of the shenanigans Mulder and Scully got up to in the '90s. This ep was not only disappointingly another one-off, it was flat-out boring, with the exception (again) with the Walter bit at the very end. Because THAT had to do with the Fringe storyline, just like all the other ending Walter scenes. Imagine that!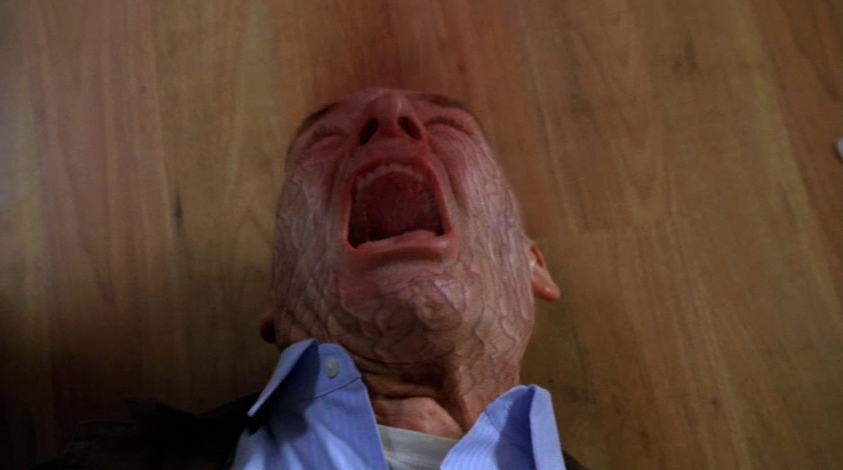 An old guy walks into an office building, dies, and sprays everyone around him with this bloody mist from out his mouth. Yeah, that delivery dude who gave the old guy mouth-to-mouth is seriously regretting that CPR class he took at the Y. Thus, this week's case begins.
But the team is split up. Olivia and Peter are already at the scene while Astrid is trying to find Walter at the Boston Children's Science Center. Walter, talking to children. That was a golden moment in TV for me. I think it was because I had done something similar earlier in the week telling my youngest cousin about the dangers of the ocean to prepare her for her family trip to Hawaii. Some call it "scaring kids," I call it being honest (there could totally be a kraken down there — you don't know!).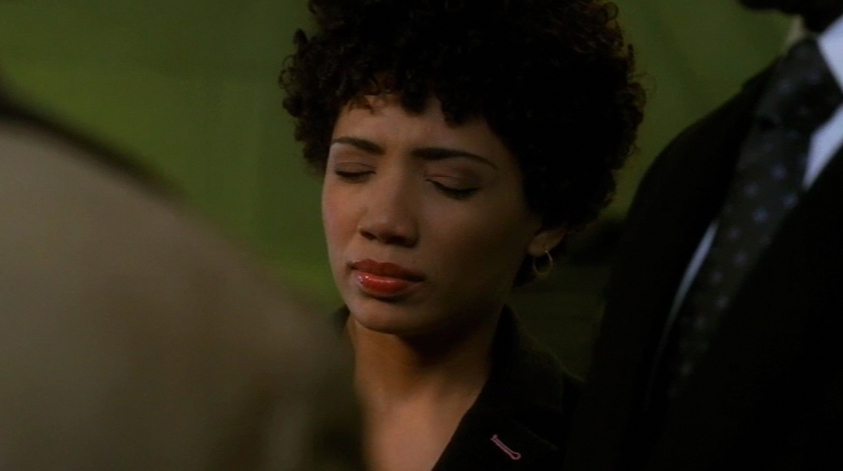 Back at the "crime" scene, Olivia and Peter start talking to people about who the old dead guy is. No one claims to know, but it's completely obvious that the VP is a liar, liar pants on fire. They find out that the person who was physically closest to the old guy when he sprayed was the delivery dude who is nowhere to be found. He's on his way out the front doors, all infected and explodey looking. Which he does in front of Walter, Astrid, and Broyles. Walter immediately tells Broyles the building needs to be quarantined despite Peter and Olivia getting stuck inside. Of course, when the CDC rolls in and does quarantine the building, Walter gets himself arrested and is very insulting to the head of the CDC operation (Astrid's facial response is classic), but Broyles convinces the CDC that Walter can help despite him being socially inept. Walter is allowed to take blood samples back to his lab under the watch of the archangel Raphael from Supernatural to try and figure out what kind of virus they're dealing with.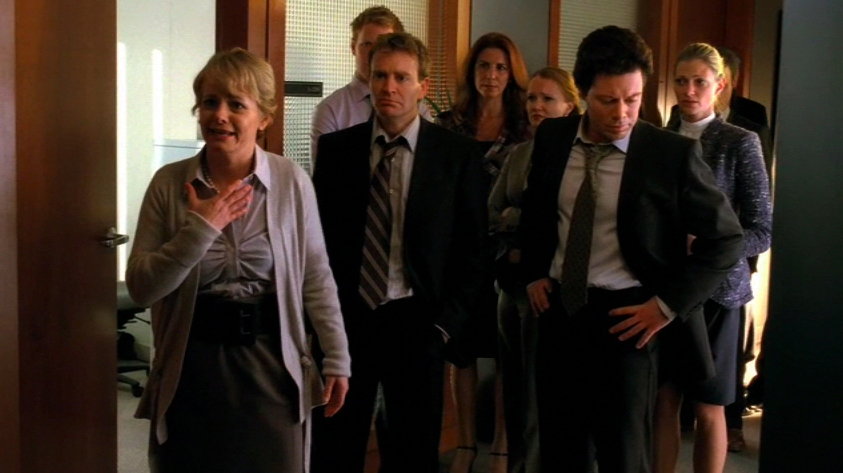 Back inside, Peter is worried about Olivia not wanting to call her sister about how she might die from this explodey virus, and Samantha Mulder of all people is inciting hysteria in the rest of the employees because she's expecting her brother and Scully to come save her and all she got was Peter and Olivia. Also, the receptionist is infected now, and they put her in a room by herself but don't lock her up. Olivia finally puts it together that the VP did know the old dead guy, questions him about it, and finds out that the VP was supposed to get information on one of the company's competitors. Oh, and these are oil companies. Yeah.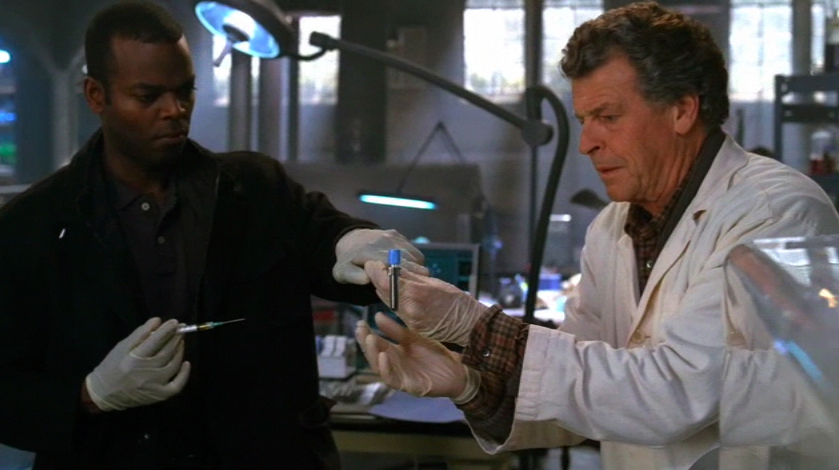 The samples Walter got weren't enough to really figure out what they're dealing with, but he does discover it's not an airborne virus (transmitted by bodily fluids). While he, Astrid, and Raphael are making their way back to the scene, the receptionist unsurprisingly gets out of the room she wasn't locked in, runs around the office, knocks Peter into the old guy's dead body, and throws herself out the window (though, how she managed to break that window with just her body is beyond me). When Walter gets there, he explains that the virus is obviously trying to spread itself so it made the receptionist fling herself out the window. Everyone is having a hard time believing that because, of all the things Fringe Division has dealt with, that's the most unbelievable thing.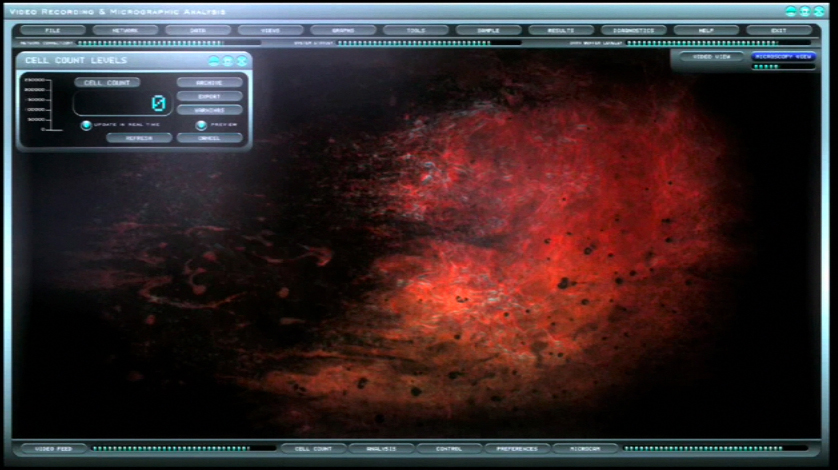 Peter being infected allows him the nerve he needs to search the old guy's body for clues to who he is and what he was trying to sell to the VP. They find his rental car keys, and in the car are core samples. The virus was hiding out in the samples for a bazillion years and looks like a high-tech version of the Black Oil under the microscope. At this point, I think Mulder and Scully need to pop up on this show and school Fringe Division on how the FBI is supposed to handle these "out there" cases.
Having the source of the virus does allow Walter to come up with a screening test so he can figure out who in the building is infected and who isn't. Peter does his sleight of hand thing, and screens as not infected, but starts to go explodey as soon as the door out of the building is in sight. He goes all crazy, then runs off into the building. At this point, the CDC guy is putting the call into the State Department (why them, I don't know — aren't they supposed to handle stuff outside the nation's borders?) to deem this site a Level 6. That means he wants some military dudes to go through the building and gank everyone in there who's infected to stop the possible spread of the virus.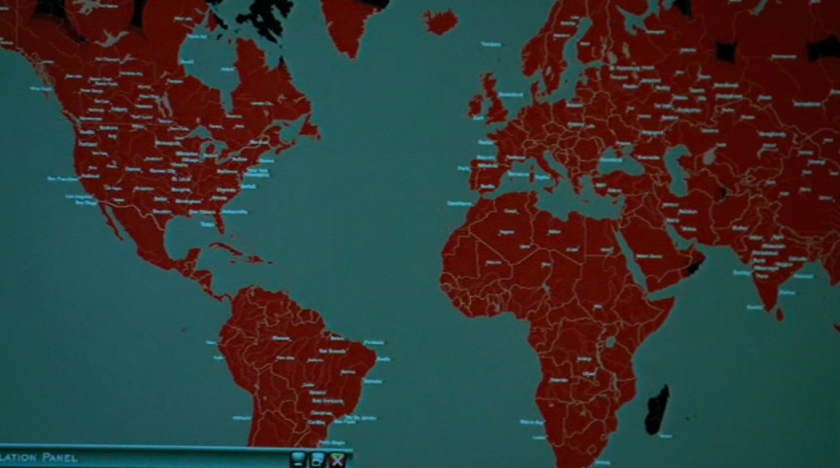 Because, according to their computer simulation, the only place this virus isn't going to reach is Madagascar and we all can't possibly fit on that island. But Walter refuses to give up because of Peter (he actually forgets himself for a moment and tells Astrid that he can't let Peter die again). Broyles and Olivia convince the CDC guy to give them 15 minutes to get the ventilation system on the building back up and running so they can pump some knock-out gas in there, causing everyone to pass out while they make the antidote that Walter discovered by using horseradish. It almost doesn't work since Peter and Olivia get in a scuffle, but in the end it all goes right and no one gets put down by the dudes with the big guns. Astrid tries to question Walter about his Peter dying again comment, and he brushes her off. I don't think she's going to let this one go and it looks like that secret might get let out pretty soon. Maybe. Probably not.
Here's this episode's glyphs:


WINDOW
Rating: 2.5 / 5 Stars