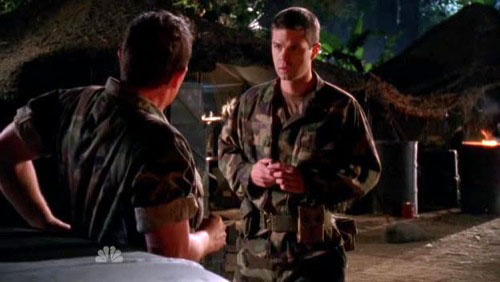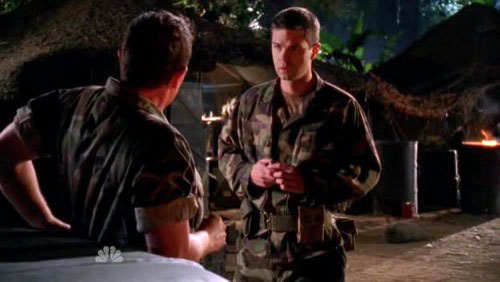 Episode: Chuck 3.10 – "Chuck Versus the Tic Tac"
Original Air Date: March 15, 2010
As the third season continues down a darker path, this episode really broke the record for drama within Team Bartowski. Shaw is off on a trip to Washington, leaving the rest of the team to test out the security at a CIA location in LA.
First we flash back to a young soldier named Alex Coburn being denied a spot in special ops in Honduras years ago, only to be approached by a creepy James Keller (Robert Patrick) who has a special black ops unit that could use Coburn. Coburn just needs to die.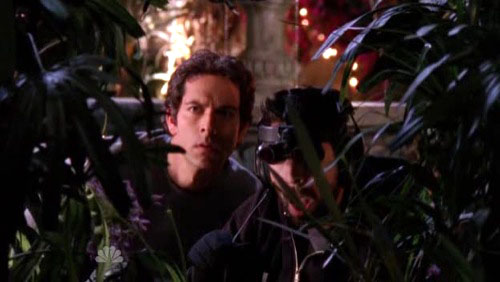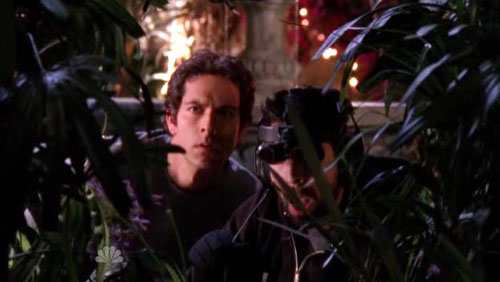 Flash back to the present, where this same James Keller is giving Casey a key and telling him that he knows Casey will do what is right. The thing that has been worrying me the most is how the show will use Morgan now that he knows Chuck's secret, and hiding in the bushes spying on Casey was just the sort of thing that I was worried about. As the show gets more and more serious, something is going to have to happen to impress upon Morgan the seriousness of Chuck's situation. Of course, in this case it turns out to be a help and comes back to help Team Bartowski in the end.
Turns out that Keller knows the next mission that Team Bartowski will be undertaking and wants for John to recover a pill from the secret CIA bunker they're being tasked with "spy proofing." Chuck catches Casey at it and, thinking it's another test, turns him in to the general. For all intents and purposes, Casey seems to be a traitor, though Chuck and Sarah are having a hard time believing it.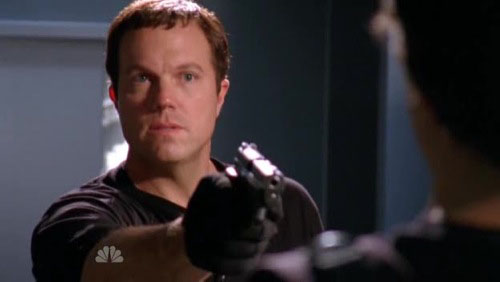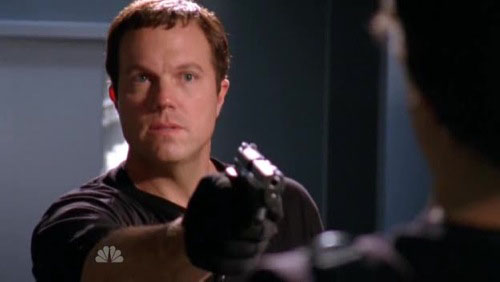 What follows is a rescue attempt that is foiled and, as the truth comes out, it seems Casey has an extenuating circumstance that is forcing him into this bizarre behavior. So the team is back together in an attempt to save an innocent woman. Also, the Castle was found out by the Ring in the last ep, so there is a rather pressing need to contain all of the intelligence contained there.
In the end this show was funny, exciting, and heart-wrenching in a way that you rarely see. John Casey's life choices have been made and he is going to stick with it, but it certainly was hard to watch him do it.
Also difficult was the transformation in Chuck after taking the Laudanol. You could see a brief flash of what he could become with a drug like that in ready supply and you could see that it scared him to death. Is Chuck ever going to become the perfect spy or is he going to find a way to maintain that little bit of dorky innocence that make him Chuck and not Shaw?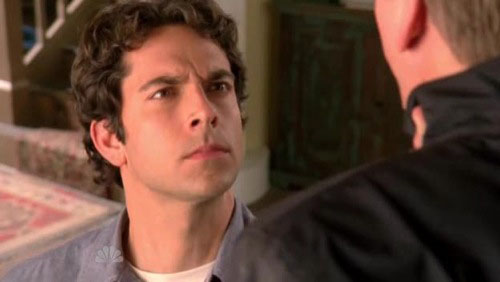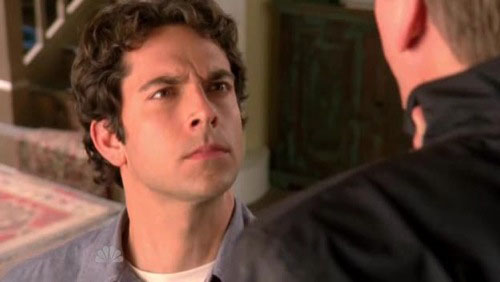 Since I didn't do a full review of the last episode, I've included some of my favorite and least favorite bits from 3.09 – "Chuck Versus the Beard" below as well.
The Good:
(3.09) "You just flashed in Duck Hunt, didn't you?"
(3.09) The look on Morgan's face when Chuck flashes and takes down a room full of Ring operatives.
Chuck's second attempt to run through the hallway of blow darts. There's nothing quite like a good invisible wall gag.
The way Morgan and Awesome come to discover that they both know.
"Wait, I'm the gas company."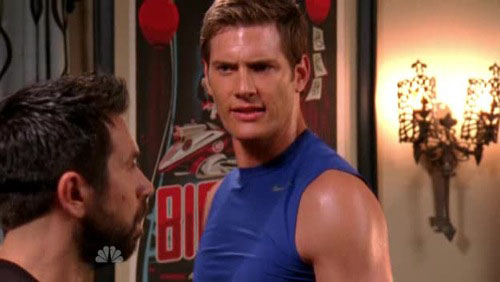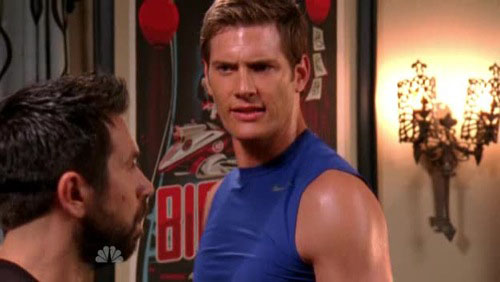 The Bad:
(3.09) The Buy More staff's revolution. I love a good Jeffster song, and that made me laugh, but the whole thing rang weird to me like they were simply filling time. I'm also not sure that I buy Big Mike as an equal to the staff of the Buy More.
The Doctors Without Borders storyline. For a minute I thought we were going to wind up in a place where Morgan and Shaw were all that Chuck had left. I was intrigued as to how that would work. Turning back on it somehow felt like a letdown.
In the end, I think this was the best episode of the season and it furthered the more serious nature the show has adopted while also giving some genuine laugh out loud moments.
Rating: 4.5 / 5 Stars