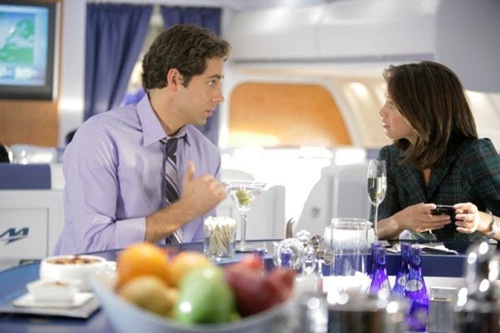 Episode: Chuck 3.05 – "Chuck Versus First Class"
Original Air Date: January 18, 2010
This was easily the best episode of Chuck so far this season. It went out of the way to make sure that the usual conventions were avoided. There was no talking to the General, there were no parties to walk through, and while there was some help from Casey, Sarah and Shaw, this was totally about Chuck and his abilities. Shaw's decision to put Chuck into a mission solo was the perfect choice, and the Buy More part of this episode brought in Casey to get him involved in a hilarious way.
The guest stars were fun this week as well, with Steve Austin as the Ring operative and Kristin Kreuk as Hannah, the girl from First Class. Neither was really pushed to great lengths as an actor, but both were fun in their roles. I still have a hard time when Chuck meets a woman wherein I'm constantly waiting for the other shoe to drop and for her to prove to be a bad guy looking to attack him. While I think that's a possibility for Hannah, I think it far more likely that she's CIA and is being brought in to replace Sarah due to Sarah's feelings for Chuck. There is absolutely nothing to base that on; I'm purely making a guess.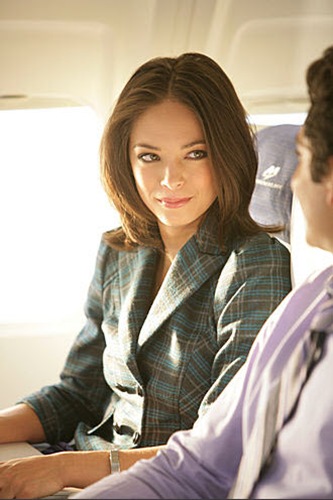 With the rest of the team sidelined to the Castle and the Buy More, Chuck is on his own in a dangerous situation for the first time. There is no earpiece constantly connecting him to Sarah and Casey, though his phone gets incredible reception over the Atlantic Ocean (CIA must be better than AT&T). I thought that the writers continued to do a good job combining Chuck's "Intersect" escapes ("Point!") with his pure-intuition "Chuck escapes" (spraying the pen of tranquilizer directly into Steve Austin's mouth) from difficult situations.
Morgan seemed to take a step back this week, becoming weak again and depending on Casey, but the hypnosis scene alone made it pay off.
While Morgan stepped back, though, the change in the format of the show this week allowed for some good character advancement with Shaw and Sarah. Sarah did a good job covering her tracks regarding her trip to Lisbon when Chuck was in Prague and Shaw opened up a bit about the agent that died on his watch. I'm starting to feel a bit like we're losing Sarah this season, though. There's just not much there for her to do other than, you know, flying a jet from the basement of a yogurt shop.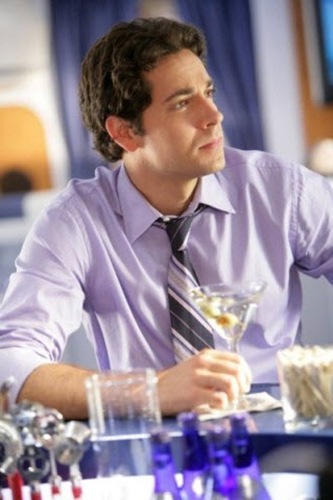 So what worked?
"Insurgents!"
Chuck's decision to tell Hannah his cover with the Buy More. It was a good decision to keep from blowing his cover at the time and allowed the relationship between the two characters to advance.
"They really were a fencing team!"
"Here you are sir — shaken, not stirred."
"This drink just appeared. I don't know where it came from!"
"And you drank it?"
What was less great?
There really wasn't much here. Mostly just a feeling that Hannah can't just be a nice girl that likes Chuck and that we've seen that before.
Rating: 5 / 5 Stars