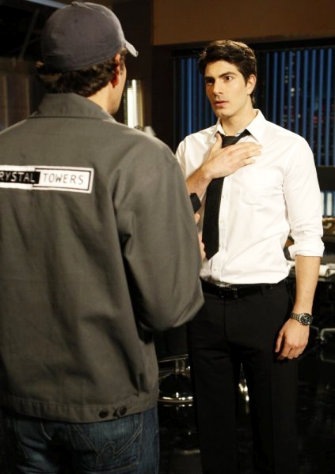 Episode: Chuck 3.04 – "Chuck Versus Operation Awesome"
Original Air Date: January 18, 2010
Sometimes you find that the most pedestrian among us are, in fact, awesome. As season three rolls along, we are finding that Chuck may not be the perfect spy, but he's certainly a capable one — with or without the Intersect.
Episode four picks up with Devon being kidnapped by a Ring operative (Angie Harmon) and Chuck freaking out about it. Sarah and Casey do everything they can to calm him down and get him back to his normal routine, but in the span of about 30 seconds, Chuck flashes twice, speaking Mandarin and terrifying a poor senior citizen and then turning around and kicking Lester in the face. Luckily, Devon walks into the Buy More before Chuck can do too much damage.
Turns out that the Ring thinks that Devon is the superspy, and who can blame them? As Casey puts it, Devon looks like a spy and Chuck looks like Chuck. He is to be tested by breaking into an office building and killing the CIA Operative inside. Chuck steps in for him, complete with two tranquilizer pistols, and gets to the operative just in time before he hands Chuck a note and shoots himself. This is how we come to meet the mysterious "Shaw" (Brandon Routh). Of course Shaw is the superspy that Chuck isn't — he's detached and suave and willing to do whatever it takes — but, my goodness, is he dull. Here's hoping that the family angle they have hinted at fleshes him out a bit.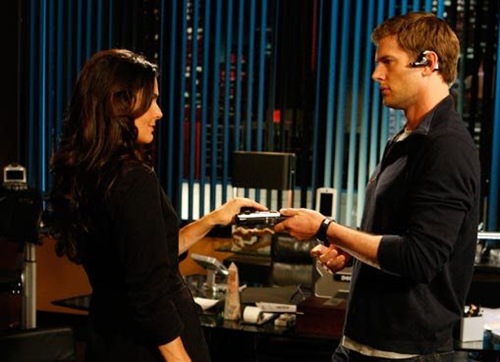 This episode was fine, but I honestly think it's the weakest of the four so far this season. The fight club angle at the Buy More did nothing for me, although it was rewarding to see Morgan once again stand up for himself in the end and gain some respect from the other employees and from Big Mike. That makes twice now that Morgan has shown some real growth from being the lowly dork he's always been and I think it's a refreshing change. Equally weak was the entire "Devon as bait" angle. First, the CIA couldn't just stick him in a safe house and track the signal from the phone? I understand that they needed him out there for the plot to advance, and I did enjoy the fact that Chuck managed to once again solve his problems without the Intersect, but it still rang a bit thin to me.  Second, all it takes to get Ring operatives to come out of hiding is a quick phone call? In that case, we'll destroy the Ring this weekend. I'll tell them that there's a party at the local bowling alley.
I am pretty happy with the way the Chuck/Sarah relationship is on the back burner now. The show is becoming much more about the growth of the characters and much less about the romance that may or may not be happening. Now if we can let Chuck grow a bit, find himself, then come back to a relationship with Sarah where the two of them are more equals, I think that could be a much more interesting romance to follow.
I had fun with this episode, but I found myself being taken out of it a little more often than I would like.
Rating: 3.5 / 5 Stars