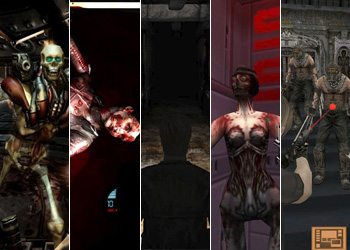 If you're looking for some real terrors this Halloween, why not pop in a scary video game rather than that horror film you watch every year? Offering a sense of immersion and dark atmosphere that some movies can't match, video games present a different entertainment dynamic than films do, and the five horror titles on our countdown are sure to add some real screams to an otherwise dull Halloween night.
5. Doom 3
Doom 3 was a long time coming — ten years, in fact. Upon its announcement, id Software's John Carmack set forth not only to create a sequel to the hugely successful series, but, perhaps even more, a reboot. Complete with a new story arc, graphics engine and, of course, scares, Doom 3 made its mark in 2004 as a heart-stopping and sweat-inducing fright fest that never let up.
Although the "monster-closet" design quickly grew tired, none could deny that Doom 3 was a positive step forward for the much-beloved horror franchise.
4. F.E.A.R.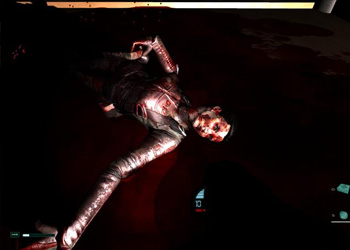 Intense, atmospheric and almost claustrophobic, F.E.A.R. was not a typical FPS, and nor was it a typical horror title. When a Special Forces team is called to investigate a string of supernatural incidents, what they are met with is unsettling: Alma, a creepy little girl ripped straight from The Ring, is at the root of these incidences, and it is your team's job to discern the origins of Alma and her motives. Equipped with super-quick reflexes that allow you to bend time and an extensive selection of modern firearms, F.E.A.R. melded the supernatural with the real in devilishly creative ways, and Alma's creepy confrontations with the player-character will not soon be forgotten.
3. Silent Hill 2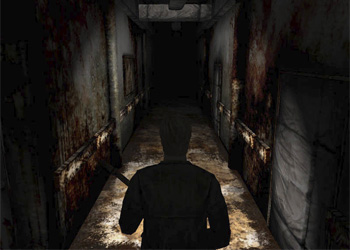 It's always a rarity for a sequel to be better than the game preceding it, but Silent Hill 2 more than broke that paradigm. One of the most highly-acclaimed horror titles of all time, Silent Hill 2 bested its PS One sibling by packing more endings, more monsters and more scares onto one disc. That, and the tense story was damn good in its own right as well. Similar to other survival horror outings at the time, much emphasis was placed on putting riddle-solving and item-collecting at the forefront. Thus, rather than over-the-top monster-fighting action, the environment, story and atmosphere were key. Thankfully, however, Silent Hill 2 was not at a loss at a loss for creepy ambiance, with terrifying and grotesque mumbles and murmurs accompanying the already macabre surroundings. Frightful yet undeniably engaging, Silent Hill 2 remains the crowning achievement of the franchise, and, to some, even the genre.
2. System Shock 2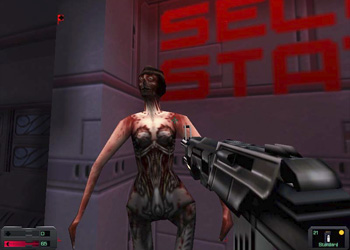 Arguably one of the most underrated games of all time, System Shock 2 presented a simple and almost cliché set-up. The player, a lone soldier stranded in space, must fight against and slow the outbreak of genetic infection coursing through the veins of the ship and its people. The zombie-like and horrific beings that haunted SS2's setting were juxtaposed with a variety of new and refreshing elements to the FPS genre. From the inclusion of RPG-style customization and muffled recordings littered throughout the ship, System Shock 2's eerie environment not only pumped a steady stream of suspense, but did well in raising one's blood pressure with every edgy moment.
Oh, and let's not forget SHODAN, the creepy computer breathing prophetic messages down your back whenever the moment strikes.
1. Resident Evil 4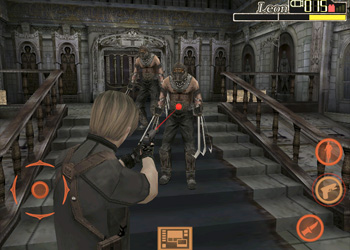 Regarded by many critics as the best survival horror game of all time, Resident Evil set a standard for all games in the genre, and one that, as of yet, few titles have been able to reach. Whereas previous installments had placed much emphasis on puzzle-solving and exploration rather than combat, RE4 touted a more balanced focus. The clunky shooting mechanics were swapped for a more intuitive and efficient over-the-shoulder view, and such improvements as these made a world of difference. Boasting a dark, eerie atmosphere, memorable set pieces, horrific enemies and inventive boss battles, Resident Evil's fourth entry earns its place rightfully in the eyes of critics, and will suit anyone bold enough for a good scare.