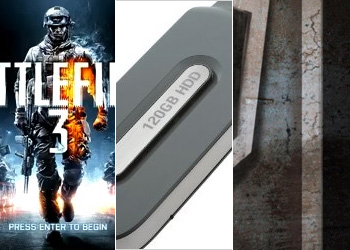 Every console cycle brings improvements over the previous generation. New features are added in while outdated ones are taken away. We now have more realistic graphics, richer sound, and online capabilities. Done with are cartridges (the 3DS being the exception), "Reset" buttons, and controllers permanently tethered to their consoles.
But there are still a few things that are still with us today, even after decades of improvements and refinements. Below are my top three things that need to be done with in gaming. They may not be as drastic as ditching physical copies of games for digital ones, but I believe that they'd improve the experience of gaming for everyone, even if hardly anyone will notice them.
1. "Press Start" Screens.
The "Press Start" screen has been with console gaming since the beginning. Most likely carried over from arcade gaming, where after inserting your quarters you had to "press start" to tell the system you were ready, console gaming has evolved beyond the confines of the arcade. I can't tell you how many times I turned on my Xbox 360, PS3, or Wii to wait for a game to load, only to have the flow of the game stop because I had to "press start." Just go to the damn game already!
Let's take some examples from the current generation of console gaming. In Battlefield 3 for the Xbox 360, I start the game and let it play through all the required opening splash screens with all the companies' logos. You can't skip that. Then it gets to the opening cinematic with the soldiers and the tanks and stuff, which you can thankfully skip.
What happens next? It goes to a static screen where the system is loading assets from the disc. Even if you've "installed" the game to your 360's hard drive, it still has to load a few things. Fine, I get it. Then what happens? "Press Start."
[kml_flashembed movie="http://www.youtube.com/v/2VE271DzBk8" width="425" height="344" allowfullscreen="true" fvars="fs=1" /] You can't skip the company logos. Everything should be skippable if it gets you to the game faster.
Why? The system loaded all the things it needed to, why wait for me to tell it to continue on? Did it think I maybe didn't want to play anymore because of the waiting? After it loads, it should go straight to the main menu where I can then start making choices.
By contrast, Grand Theft Auto IV did an ingenious thing by starting your latest saved file immediately after starting the game. It loads everything while showing you fancy static artwork from the game, then drops you right where you left off. No need to press start, or tell it what file to load (if you need to load a specific game, you can still do that once everything's done loading). It just starts by itself.
So here's an incredibly crude flow chart illustrating what it's like to start a game in Battlefield 3:
Place disc in system—>Company logos—>Fancy intro—>loading—>"Press Start"—>more loading—>Main Menu—>Actually playing the game.
And here's Grand Theft Auto IV:
Place disc in system—>Company logos—>loading—>Actually playing the game.
Get rid of the "Press Start" screen. Seriously. It has no place in modern gaming and is an unnecessary extra step before the player actually plays anything.
2. Load Times.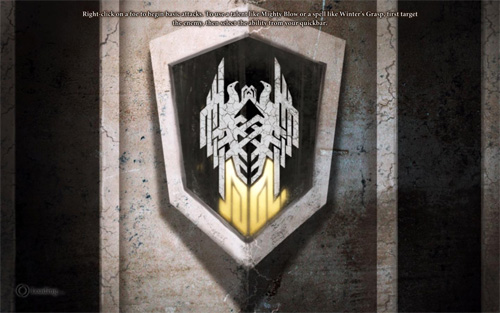 I know, I know. This isn't something that's going away any time soon. As long as there are limitations between the storage media (like Blu-rays) and the device that reads them, there will always be load times. But with gaming approaching the inevitable state where everything we buy will be digital copies, it could be possible
everything will load right away. I don't know exactly what it would take to make a game like, say, Skyrim, start without load times, but I assume it's at least possible. Maybe when consoles and PCs boast a hundred gigs of RAM and read/write speeds of solid state drives approach 5x the speed of light or some other ridiculous technological innovation occurs. Maybe it's possible right now, and it's just not fiscally practical to implement.
3. Proprietary Hard Drives.
Remember when a 20gb Xbox 360 hard drive cost more than $100US? But you could buy a 32gb SD card for around $50? Yeah, that sucked. Nowadays, a quick trip to Amazon.com and you'll find a 320gb Xbox 360 hard drive for about $100 and 32gb SD cards cost around twenty bucks. Why the disparity in price? One of the reasons was because Xbox 360 hard drives could only be used in, yes, Xbox 360s. Proprietary hard drives may make sense to companies that design and develop consoles, but they make no sense to the consumer. At least Sony designed the PS3 to run off of a standard 2.5″ laptop drive. Swapping it out for a larger one wasn't the easiest thing in the world to do, but you could use pretty much any laptop hard drive, whether it was from Sony or not.

No.
With game files getting larger and more things available to download, it makes sense to have bigger storage options available. But what I hate is when I have to buy something proprietary, which makes it expensive. The Wii-U will be out by the end of this year, and it seems like Nintendo understands this problem. Like the Wii, DSi, and 3DS, the Wii-U will allow for expandable storage via an SD card slot in addition to the built-in memory (which hasn't been disclosed yet). The only limitation, in terms of space, now rests with the capacity of the cards, which seem to peak (currently) at 128gb for a high-capacity SD card.

Yes.
Although a 128gb SD card is small when compared to a 320gb PS3 hard drive, it's more practical. The cards can get expensive, but their prices will drop faster than a proprietary drive offered by the console manufacturer. Until the day comes when everything is saved to the cloud, we'll have to make do with physical storage options, and a one-size-fits-all approach seems like the cheapest and most practical solution, at least for consumers.