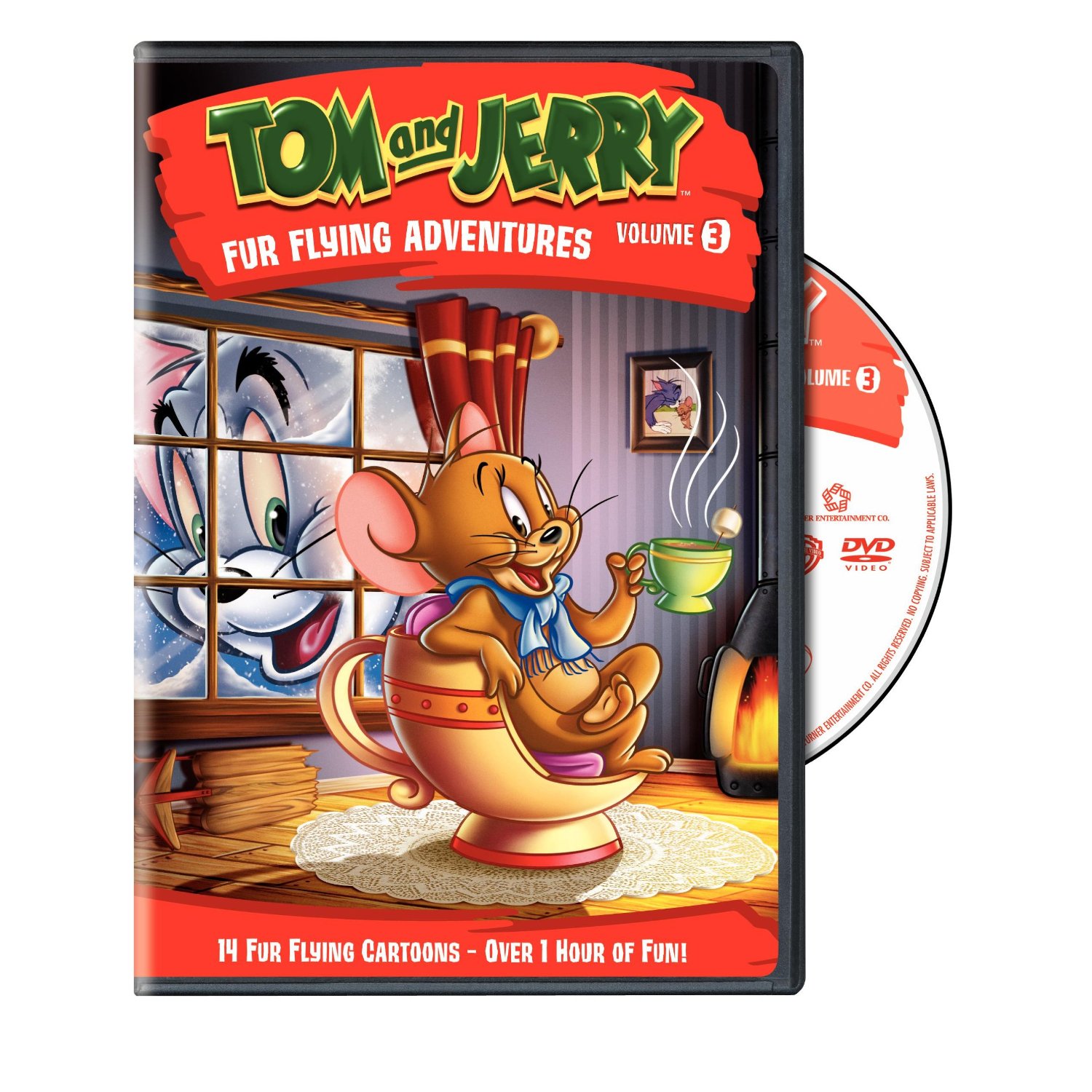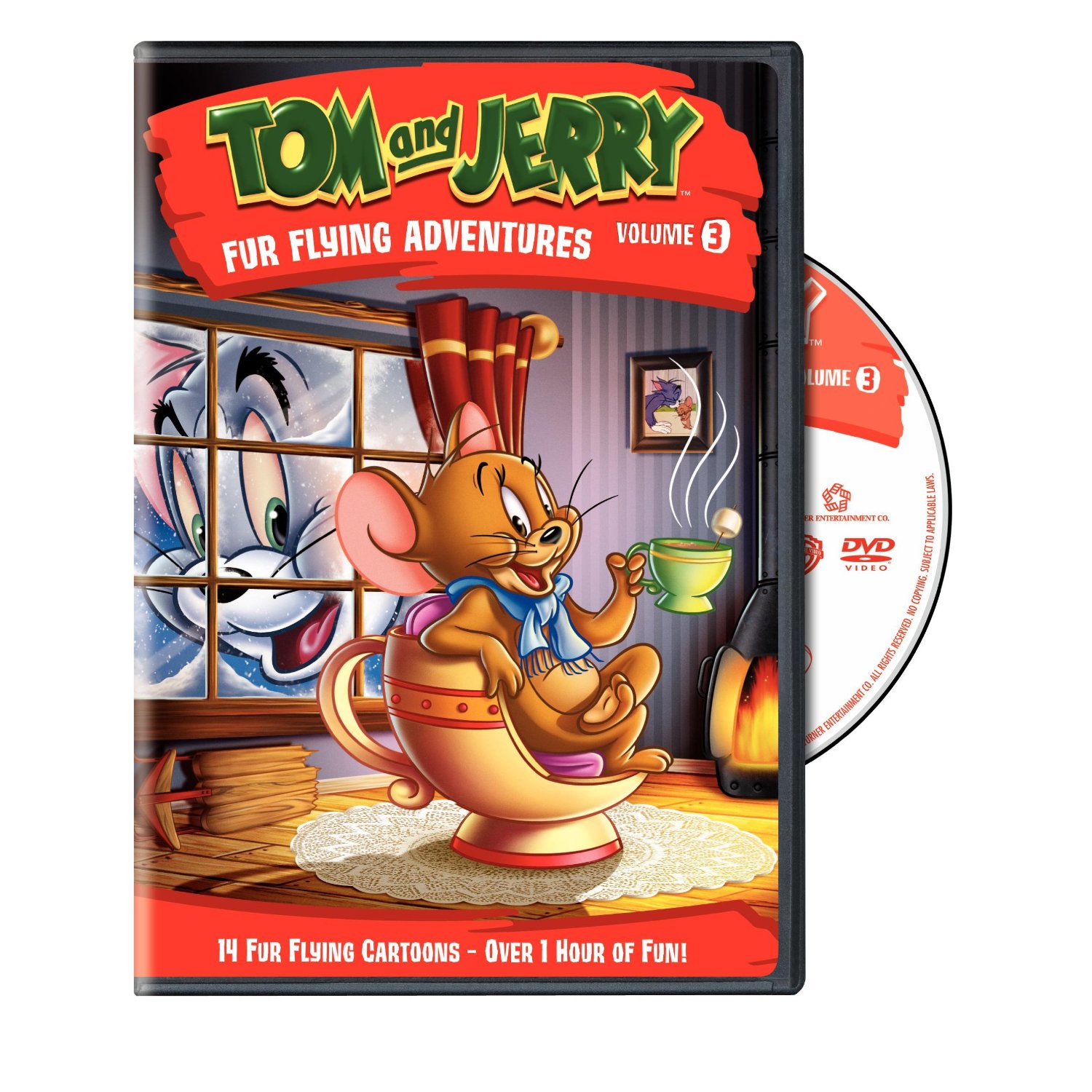 DVD: Tom and Jerry: Fur Flying Adventures Volume 3
Release Date: October 4, 2011
Studio: Warner Home Video
Do you love Tom and Jerry cartoons? The ever-present fight between mouse and cat is coming to you again in Tom and Jerry Fur Flying Adventures Volume 3. This DVD provides 14 fun episodes that take Tom and Jerry through their typical routine of cat versus mouse. But they don't stay home-bound the entire time! This collection also takes them through a haunted house, on a camping trip, in a fight with a snow rat, and even on an adventure in Alaska. The two even join forces when they have to go up against Spike and Butch at the beach. It's like the old saying: "the enemy of my enemy is my friend." Well, when the need arises at least.
I grew up watching these cartoons. I remember sitting down on Saturday mornings and being enthralled by Tom's repeated and failed attempts to finally catch Jerry. I was always amused when the mouse was too smart for the cat, causing all his plans to backfire. It just goes to show, intelligence can come in small packages. And of course it was always a treat to see Tom overtake the Metro Goldwyn Mayer lion at the beginning of the episodes. He could be just as ferocious as any large beast, if only in his mind.
If you're a fan of Tom and Jerry, you won't want to miss this DVD. Spend over an hour and a half with your favorite feline and his mouse friend/enemy. It will bring you back to childhood and allow you to share the wonders of the beloved cartoon with your own family. Tom and Jerry are ageless and so are their stories.
Episodes:
Ah, Sweet Mouse-Story of Life
Bad Day at Cat Rock
Jerry, Jerry, Quite Contrary
Beach Bully Bingo
A Life Less Guarded
Northern Light Fish Fight
Doggone Hill Dog
Love Me, Love My Mouse
Sasquashed
Shutter Bugged Cat
Snow Mouse
The Unshrinkable Mouse
Spook House Mouse
Don't Bring Your Pet to School Day
Rating: 4 / 5 Stars