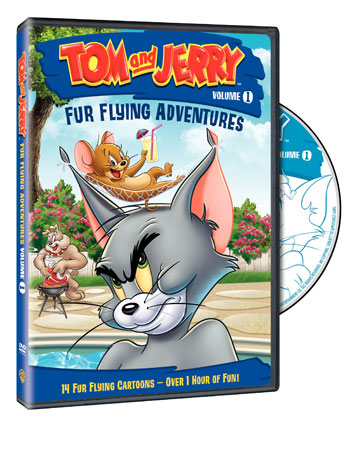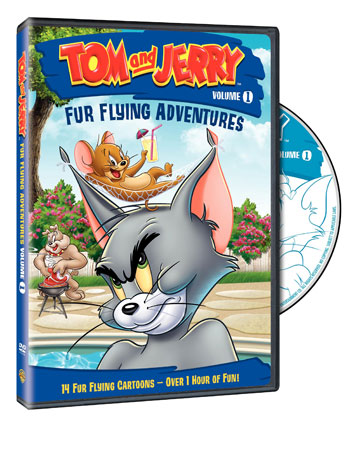 One mischievous mouse and a long suffering cat have been entertaining kids for over 70 years, and now Warner Bros has collected 14 of their classic animated shorts on DVD as Tom and Jerry: Fur Flying Adventures Volume 1.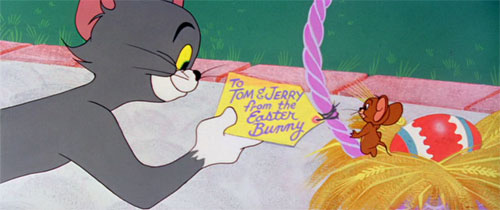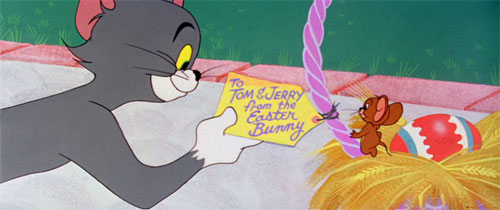 Anyone who has seen any animation since 1940 will know Tom and Jerry, the lovable rivals who eternally confound each other. Tom and Jerry have thrived through the generations, from their creation by William Hanna and Joseph Barbera through Chuck Jones' stewardship and into the more modern eras with TBS and Warner Bros. This new DVD, presumably the first in a series of Tom and Jerry anthologies, collects fourteen great animated shorts from the 1950s and '60s. The adventures included here come mostly from the original Hanna-Barbera era with a few entries from Chuck Jones. The animated shorts in this collection include:
Barbecue Brawl (1956)
Happy Go Ducky (1958)
Hic-cup Pup (1954)
Little Quacker (1950)
Rock 'n' Rodent (1967)
Neapolitan Mouse (1954)
Pet Peeve (1954)
Pup on a Picnic (1955)
O-Solar-Meow (1966)
Robin Hoodwinked (1958)
Guided Mouse-ille (1966)
Timid Tabby (1957)
The Vanishing Duck (1958)
That's My Mommy (1955)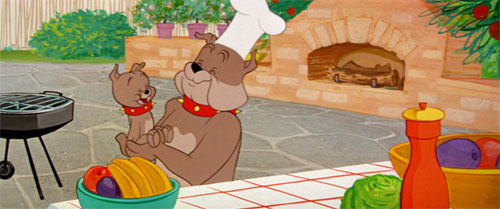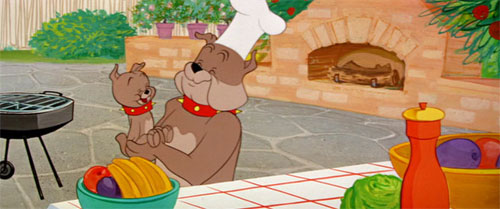 The versions of these cartoons that many of us grew up with are not the real and complete versions the animators originally intended. When Tom and Jerry aired on TV, a lot of the classic cartoons were modified for television screen sizes. This resulted in quite a bit of butchery as editors trimmed down the action to suit pan-and-scan formats, often losing half of the animation. Cartoon fans outraged by the travesty will be glad to learn that the cartoons in this collection are presented in their original formats, as they were always intended. No longer will Spike the dog throw his match off-screen in "Barbecue Brawl." Now you can see that there is indeed a grill, piled high with kindling. The reformatting really does make a big difference, and Fur Flying Adventures wins big points for presenting the true widescreen / letterboxed versions where warranted.
Tom and Jerry: Fur Flying Adventures released on DVD on February 8, 2011.