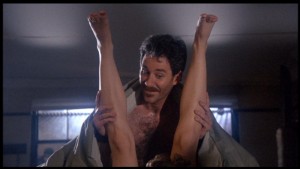 Sex scenes are a staple of cinema. A successful sex scene is one that never feels gratuitous or tacky. It captures a type of beauty of the human form. Then again, there are those which provoke you to tilt your head, wince, shudder, and raise an eyebrow. The funny part is, that's why they're more memorable. Presented here and now is a list of the weirdest sex scenes you could NEVER imagine.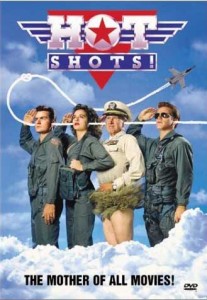 We've heard about people with some freaky fetishes, but who the hell has a breakfast fetish?! It starts as a playful feeding of a strawberry, and suddenly it snowballs into something extremely bizarre. Bouncing olives beget a sizzling belly. The sizzling belly begets eggs cooking over-easy! After eggs, then bacon, then hash browns! Apparently Ramada (Valeria Golino) had a grill installed in her stomach area, and as a bonus she had the grill attached to her g-spot! Come to think of it, one does get hungry afterwards…
(By the way, I'm aware the movie is a spoof and should not be taken seriously. Either way you gotta admit it's freaky.)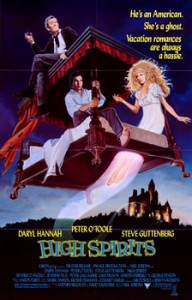 It's a tricky situation. A schmuck from America falls for an Irish woman who happens to be a ghost! How does that work? On Halloween night ghosts can reach full corporeal status and can make like a crazy test bunny! So while there's clearance for some lovin', unfortunately the afterglow is death. I mean that literally. You see, according to The Book of High Spirits, "He who tops with the spirit, finds only the grave." Meaning that after you bed a ghost in its corporeal form, it'll turn into a walking corpse! Luckily, this is a romantic comedy, and there's a loophole past this, but that's a different story.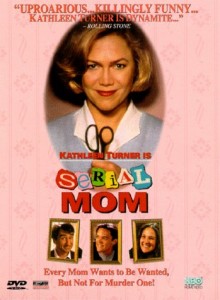 John Waters, the crown prince of cinema sleaze, illustrates for us in terrifying detail the one thing that is guaranteed to alienate kids from ever wanting to have sex. Namely, having to listen to your extremely amorous parents rocking the house as if they were getting paid by the half-minute! You'd think when construction guys build a house, they would consider making the walls of the master bedroom soundproof!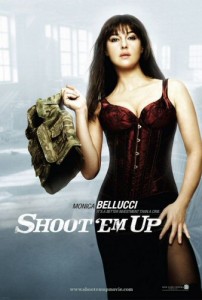 What's better than a balls to the wall gun battle? A balls to the wall gun battle while the hero and heroine are having sex! Clive Owen operates three guns at once. Two in his hands and the other… well you get the gist. Owen redefines the art of multitasking in this scene. The mechanics are mindblowing and put all of James Bond's tricks to shame. So, ladies, if danger, excitement, and carrots float your boat, meet the man who can deliver all three at once!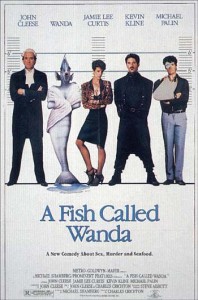 A bit of advice: If foreign languages are what turn you on, make sure you pick someone who actually speaks one, as opposed to faking it by quoting names of Italian dictators and singing "Volare." When a guy like Otto (Kevin Kline) is your bedside partner it's easy to burst out laughing. Fortunately, Wanda is smart enough to hide her face under her pillow while Otto is bouncing like a trampoline. I guess Otto doesn't know how to say "foreplay" in Italian.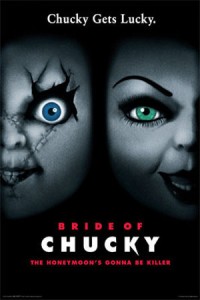 Love is a beautiful thing. There is absolutely no feeling more exhilarating than proposing to the woman you love, followed by her acceptance. Even if you're a pair of homicidal dolls like Chucky and Tiffany. Then there's the inevitable consummation. At the time this movie came out, we never thought we would see the silhouettes of My Buddy and Kid Sister knock-offs bouncing amorously along the walls in the firelight, next to the mutilated corpses of a pair of husband and wife con artists.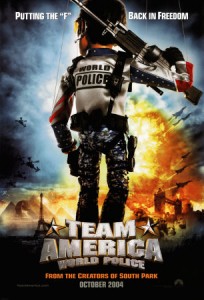 After Chucky and Tiffany, we thought there would be nothing more haunting. Then Trey Parker and Matt Stone and came along with Team America. Now we'll never be able to watch Thunderbirds again, especially after watching the unrated director's cut. In that version we are supplied with a Bruckheimer style love montage featuring two marionettes performing a variety of positions that would make a German hedonist wince! The likes of this scene have only been seen on broadway with Muppets. I think we've had our fill of that for the next four… hundred years.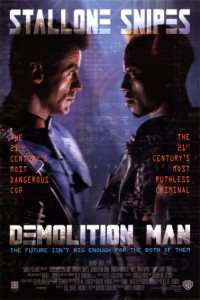 To describe intercourse in the 2030's? I guess you can say, "it's sex, if we forget how to have fun!" Ironically, they still use toys too. It appears in this future we decided to use helmets that create a psychic connection with your partner. It seems to tickle all the right spots in your brain, and what happens after that is left to the imagination… Thank God. We don't want to imagine it, 'cause what's the point of swimming if you're not going to feel the motion of the ocean?! Translation: I don't know about you lot, but if you can't revel in the joys of human contact, than you might as well be a eunuch.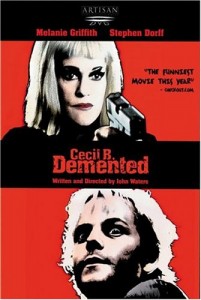 Those who think sex is a distraction are obviously unaware of the frightening truth: Forced celibacy is even more distracting, especially if you are active in that department. That is the situation for Cecil B. Demented and his band of cinema terrorists. They took a vow of celibacy, never to have sex again until they have completed the principal photography on their anti-Hollywood propaganda film. When principal photography is finished atop a projection shack at a drive-in, a frightening scene occurs. Cecil B. Demented and his crew become a nuclear explosion of sexual energy, with all the drive-in attendees and the entire Baltimore SWAT looking on… Lucky.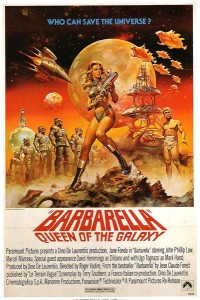 Okay, sex using helmets is one thing, but how do you do it using pills? Well, in this kitschy, 60's, sci-fi, psuedo-porn we are given a demonstration. Apparently you take the pill, you join hands, your feet rhythmically tap, and your fingers start smoking. Finally, for the climax, your hair curls and stands on end! One can only imagine what kind of sensations Barbarella and Dildano (you heard me right, Dil-freaking-dano) are feeling. The only impression I get is that Dildano is very bad at it, because Barbarella is easily distracted when one of the rebels comes in to deliver his report. I guess they neglected to write a chapter in the Kama Sutra for this particular practice.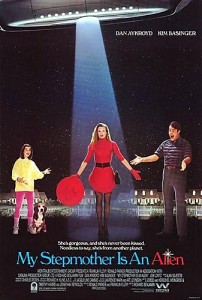 The humor isn't really in the actual scene but in the fact that Celeste (Kim Basinger) had to take a crash course in the art of intercourse. She does so while sitting in the bathroom, obtaining visual aids from the little alien that lives in her purse. Evidently it worked because once Steve (Dan Aykroyd) went alien, he never went back.