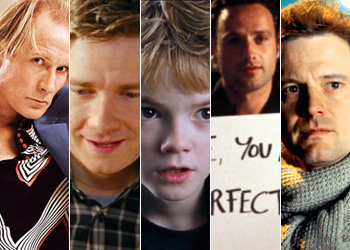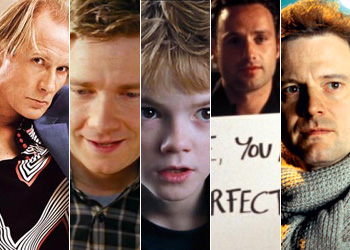 In 2003, Richard Curtis wrote and directed a romantic comedy set at Christmastime. While it never garnered rave reviews in this country or even in its native Britain, it's had an unknowing effect on the United States, introducing several actors now well-known to most most of geekdom if not everyone else. While many of the main actors were well-known to Americans even before this film, at least five have risen to prominence in the years since it was released. What follows is a list of the reasons we should be thankful come this Christmas for this particular film.
1. Bill Nighy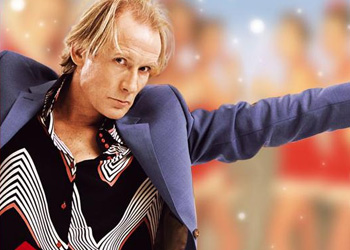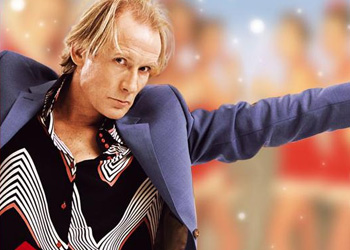 Before Love Actually, most Americans had never heard his name. His portrayal of washed-up rocker Billy Mack catapulted him into the American consciousness, even if subconsciously. Since that time, he's appeared in such geektastic roles as Shaun's stepdad in Shaun of the Dead, Slartibartfast in The Hitchhiker's Guide to the Galaxy, and Davy Jones in the second two Pirates of the Caribbean films. Further appearances in the Underworld films and Doctor Who have cemented his image into the American consciousness and has left us wondering Where the f*** was this guy?
2. Martin Freeman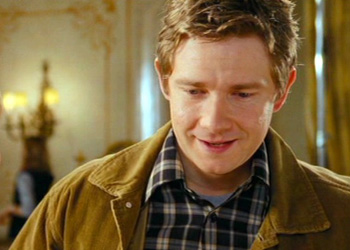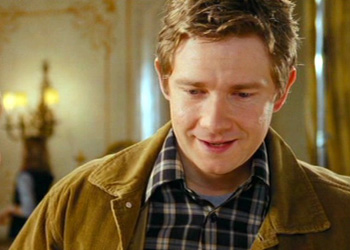 Many a fangirl now squees at his portrayal of Dr. John Watson on Sherlock, but before this film, if an American knew who he was, it was as the British version of Jim on The Office, Tim. Since that time, besides playing Holmes's sidekick, Freeman has starred as Arthur Dent in the film adaptation of Hitchhiker's Guide, a Metropolitan Police Sergeant in Hot Fuzz, and is set to play Bilbo Baggins in Peter Jackson's two films based on The Hobbit.
3. Thomas Sangster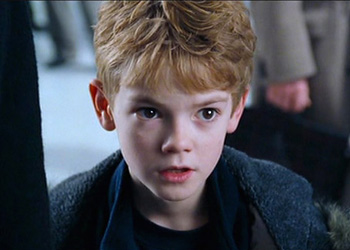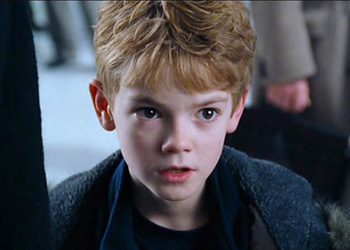 Just another child actor at the time of this film, the now 21-year-old has gone on to have a few successes across the pond. The one that you may not know about is his role as Ferb on the popular Disney cartoon Phineas and Ferb. As the brains behind the operation, Ferb is a Silent Bob type who constructs all the contraptions the duo cooks up, but is a man of few words. The cartoon has even made allusions to Love Actually when Ferb develops a crush on Vanessa Doofenshmirtz, played by Olivia Olson, who was Sangster's character's crush. Besides this cartoon, Sangster has appeared in Doctor Who and played a younger version of Paul McCartney in Nowhere Boy, a film about the teenage years of John Lennon.
4. Andrew Lincoln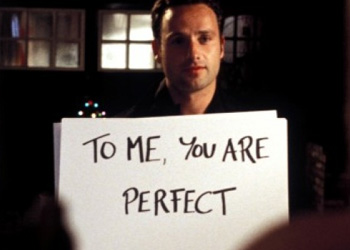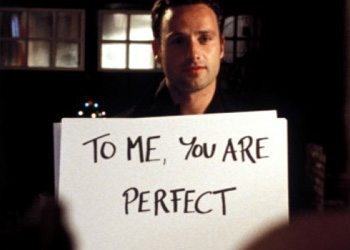 Rick-Mothaf***in'-Grimes! If you've been following The Walking Dead for the past two seasons, you should know that the primary actor got his start right here. As a man pining for Keira Knightley, his character represents the unrequited love aspect of the story as he comes to terms with the fact that he can never have his best friend's wife. Now he is America's most well-known zombie fighter (Sorry, Bruce, but I want you to know I still respect your boomstick).
5. Colin Firth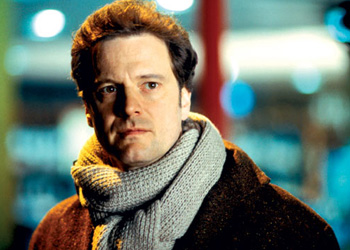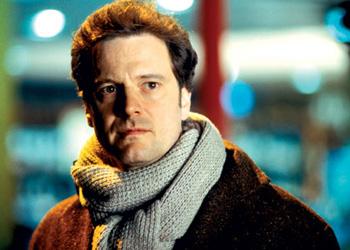 Name a film that Colin Firth was in before 2003 that most Americans would know. Despite appearances as Mr. Darcy in the BBC/A&E mini-series Pride and Prejudice, Bridget Jones's Diary, The English Patient, and Lord Wessex in Shakespeare in Love, most Americans would have been oblivious to his name. However, his acting skills came to the highest attention this past year when he won Best Actor for his portrayal of King George VI in The King's Speech. In addition, since Love Actually, he has hosted Saturday Night Live, played Mark Darcy in the second Bridget Jones film, Harry in Mama Mia!, and is set to play Bill Haydon in the film adaptation of John Le Carre's Tinker, Tailor, Soldier, Spy.
---
So, if you own this film, I highly encourage you to go back and watch it, keeping an eye out for many actors who you would now look at and say, "
Oh man, that's that guy from that film!"
While the themes of
Love Actually
touch upon the many kinds of love that exist (unrequited, family, romantic, bromance, etc.), it's worth keeping in mind that Christmas is a time of giving. As such, we should remember that, as geeks, this film has given us much more than we realize.
Happy Christmas!