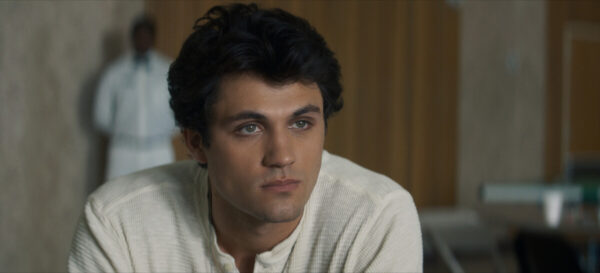 Past traumas were the focus of this episode, with John, Mary, and Carlos each dealing with theirs in different ways. Perhaps some are healthier approaches than others.
Note: This recap may contain spoilers!
Our case is focused around Hannibal Park Hospital over in St. Joseph, Missouri. We first see a patient roaming the halls and having visions of the war. Patches, the patient, runs to hide in a room, only to be faced with an armored opponent. Armed with a spear as his only weapon, Patches soon dies. And a case begins.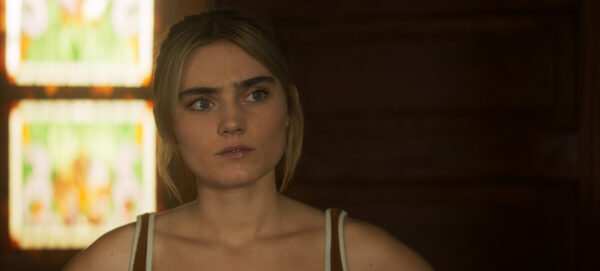 Back in Lawrence, John is training with Mary. He's thinking of Murphy and Mary gets him back to training to get his mind off of it. John's flashbacks and memories of Murphy will not be soon forgotten, though. Especially since the hunters are drawn to the case surrounding Patches' death. And we find out that John is not the only one with trauma from the war. Carlos served as well, forced to join Navy Task Force 116.
After the team sneaks into the hospital's morgue and examine Patches' body, it's clear that it wasn't an animal or violent creature that attacked him, as the wounds are clean and cauterized. And they learn from Patches' widow that he was involved in an inpatient treatment group to deal with his anger issues, though he got into an argument with the doctor before his death. Seems like a good lead. So, too, does the fact that the widow gave an interview to a reporter a few days before, the same man Mary went to the movies with.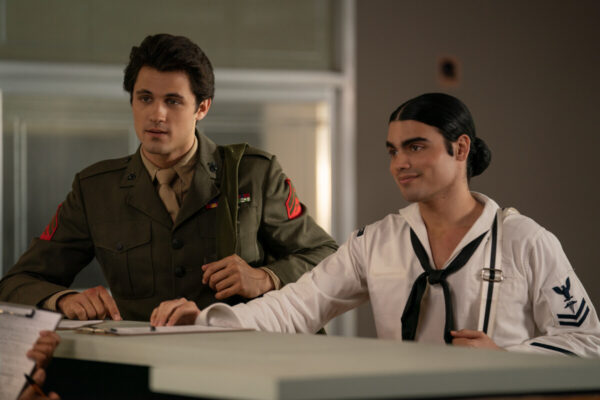 The group split up, with John and Carlos going undercover in the hospital as patients, joining the therapy sessions. They were first assigned to another doctor, but Carlos manages to talk the admin into switching them over to Patches' old therapist, Dr. Z. And it's clear that Carlos and John each will deal with their trauma in different ways.
While Carlos opens up to the group, telling a story about seeing the lights from the Viet Cong's cigarettes while he was in the jungle, John is much more close-lipped about his trauma with Murphy. And he also doesn't share that he saw a man in armor and a horned mask while he was working through his flashbacks in the bathroom. The same person Patches kept having visions of before his death. The same person John saw kill Jimmy, another veteran from their therapy group.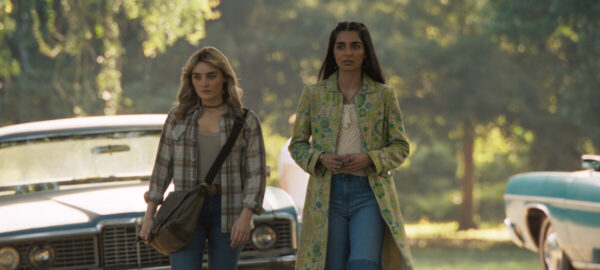 Meanwhile, Mary and Lata go to talk to the reporter. He tells Mary that he's been chasing this story across the country, as other veterans have been killed in psychiatric units. Seems like something worth investigating more. And the research they need won't be found in the clubhouse, but instead in Maggie's old room. Even though Mary has kept it as a shrine, never entering, it's time to work through her issues by facing them head-on.
She finds a box full of postcards, written by Maggie, under her bed. That's how Maggie worked through the pressure of hunting, by recording two bad things and one good thing after every hunt. And Maggie also had a book that contained information on the creature they're hunting, Mars Neto. He's not their typical monster, but instead an immortal god. He has a totem, a vase, that they can use to defeat him if they can find and destroy it.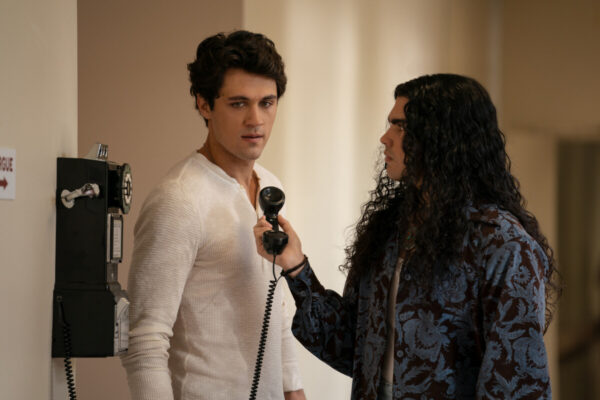 Carlos and John gets pulled into the creature's world, a fantasy of the jungle from the war. While Carlos is trapped on a landmine he stepped on, John is left to face off with Neto. And instead of Dr. Z, as they suspected, the god is actually Jimmy. He saw the potential in John's anger and knows John can defeat the Akrida if he joins with Neto.
While John and Neto face off, Mary and Lata pick up Millie and explains the situation to her. They need to get into the hospital, but they only allow family visitors. With Mille's strong-mindedness, they do make it in and are able to search Jimmy's room to find the vase totem. Millie destroys it, weakening Neto enough for John to stab him in the chest and bludgeon him to death. Carlos sees the aftermath of John's anger before they're brought back to the real world.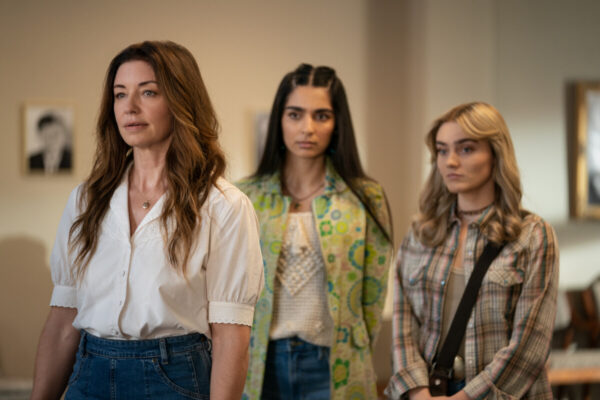 It's clear that each of them have their own trauma to work through. Carlos starts going back to the therapy group sessions at the hospital and both Mary and Lata start Maggie's tradition of recording their thoughts after each hunt. John, on the other hand, is still burying his trauma inside. We see him sitting, fully clothed, in the shower while he cries and Millie tries to comfort him. There is still a long way to go for John. And, as we saw from canon, it's a lifelong journey that's not going to be solved easily.
Rating: 4 / 5 Stars