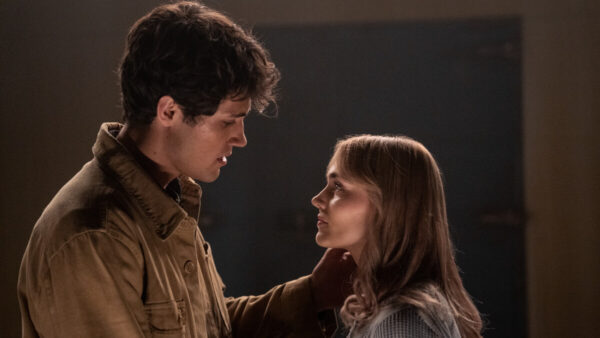 The team has to help John with his situation while Lata has to face some secrets from the past. The more they uncover, the more questions come up.
Note: This recap may contain spoilers!
As Carlos, Lata, and Mary are cleaning the lab, they hear a loud thud. Going out, they find John bloody in the hallway and he admits it's Kyle's blood. It's a tricky situation, with John blaming himself about Kyle's death. But there's no time to focus on that now. They need to get him out of town, since all the cops are currently looking for him. So, they come up with a plan. Mary and John will head out to Samuel's hunting cabin in Burr Oak and Lata will try to locate a truth spell bracelet Maggie told her about.
Good plan, except Betty finds Mary and John before they can make their escape. John goes in with her to be detained, leaving Mary on her own to try and save him. Well, on her own with Millie, who wants to bring Betty in. If they have a cop on the inside, it would be helpful. But the situation isn't going to be so easy, since Betty distrusts Mary and she's not buying into their story about monsters. Time for a new plan, especially since John's going to be shipped out to state prison that night.
The situation at the station isn't much better. The detective interviewing John is being controlled by the Akrida and admits to killing Kyle himself. He wants to know more about Dean. The anomaly scares the Akrida and they want to take care of Dean as soon as possible. But if the team don't save John, he's going to end up in a worse situation than he already is.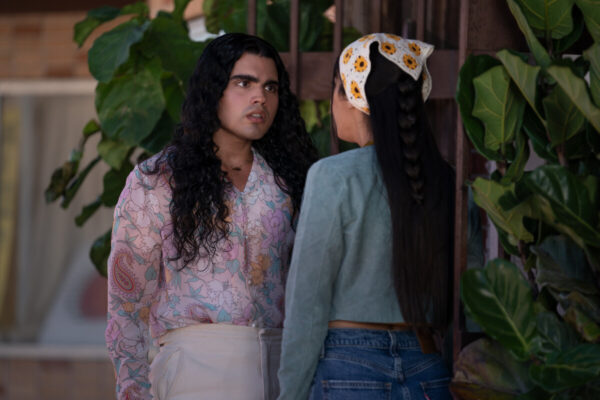 Meanwhile, Lata and Carlos find themselves in a bad situation. They search the house, trying to find the bracelet Maggie told her about, and finally find it in the kitchen. But the bracelet attaches itself to Lata's wrist and then the house becomes possessed, with lights sparking and dark spirits at the door, trapping them inside. If she doesn't reveal the dark secret she's harboring, the shadows will consume her. And when one of them take Carlos, locking him in an old room, the stakes are even higher.
When the ghost of Maggie starts taunting Lata, then pulls her in the same room as Carlos, Lata must come face to face with the secret she's been keeping. The room was part of her old home, where the family housekeeper Sania stayed. One night, after a family social engagement, Lata took some leftover food back to Sania's room to share. Her father found out and blamed Sania, becoming violent. Lata tried to defend Sania by hitting her father with a lamp. When her mother found out, she blamed Lata for bringing shame to the family. It was all too much.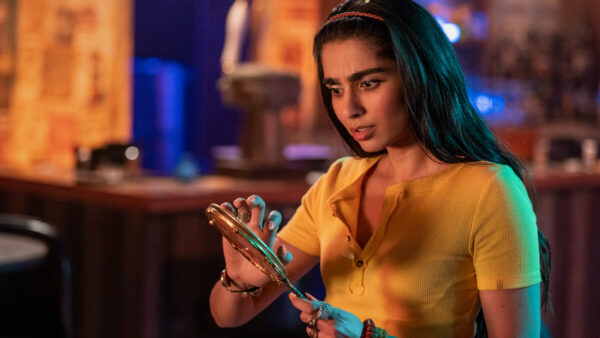 Lata escaped, running away from home, but she left Sania behind. And that abandonment cost Sania her life. Lata's father locked Sania in her room with no heat and she froze to death. Lata's been blaming herself ever since. But that was her dark secret and, now that she's shared it, they are free and the bracelet releases her.
The team head to the station to try and save John. When Betty tries to stop Mary, and they get in a fight, Lata snaps the bracelet on her arm so she can finally see the truth. All the green lines connecting the Akrida are visible and she's finally on board to help. They break John out and make it look like they overpowered Betty, so she can still be their person on the inside. Before Mary and John head out to the cabin, John gives her the tattoo design to help protect her. Hopefully she will be an asset moving forward.
Rating: 4 / 5 Stars