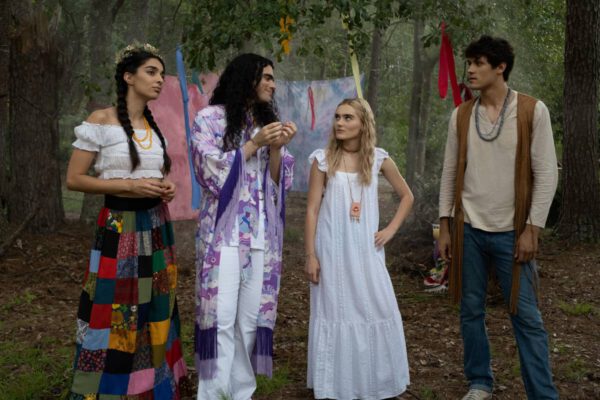 The next case involving our four hunters take them over to Savannah, Georgia and then back to Topeka, Kansas. More clues on the search for Samuel Campbell and the mystery of Henry Winchester.
Note: This recap may contain spoilers!
Taking up from where we left them, the group has headed to Savannah, Georgia on the hunt for Samuel. Searching through an abandoned warehouse, they find a ton of dead zombies and a shotgun shell carved with Samuel's initials. Mary also finds a newspaper article about a kid, Barry, who was attacked in the woods of Topeka, Kansas. She thinks it's a clue for her to follow Samuel. After they fight off some remaining zombies, they are on their way.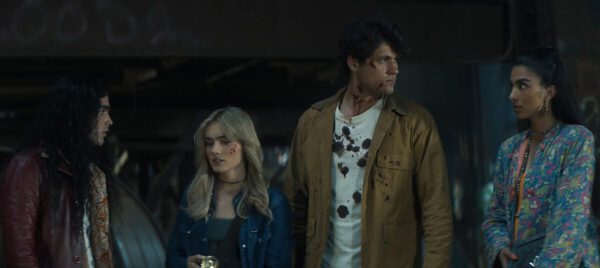 We see quite clearly that Mary is single-minded in her actions and expects others to follow her lead. Again, it's a family trait we've seen from both of Sam and Dean's parents, so this comes as no surprise. And we have John who is continually worried that he won't be able to follow in Henry's footsteps. But, as Mary points out, it takes time. Not that Mary wants to spend more time than necessary in the hunting life. She is ready to walk as soon as she finds her father. We're still in line with canon there.
Over in Topeka, Mary and John go undercover to find out more about Barry from his dad. He tells them Barry was out with a girl, Maya, and they had gone to a commune before Maya saw a tree monster attack him. As we saw in the opening, Barry saw his father's image before the attack, so the monster has some ability to alter reality. But to find out what's really going on, they must go undercover at the commune, much to Carlos' delight.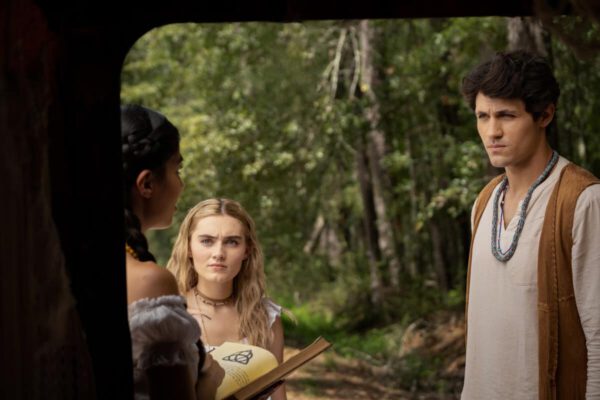 Once they arrive, Carlos and Lara interview Maya, who is now sure what she saw was due to the drugs. Meanwhile, Clyde, the head of the commune, welcomes Mary and John to the group. He talks about how many are running from the hurt of their parents, which hits close to home for both Mary and John. Clyde himself is running from the hurt a nun, Sister Bernadette, inflicted upon him. And his necklace, adorned with the symbol of transformation, seems to point to him as being the monster. Good guess, but not quite correct, since Clyde becomes the next victim at the hands of an image of Sister Bernadette.
Mary immediately thinks the creature is a mimic, which can only be killed with copper. Despite Lata pointing out clues that it might be something else, based on the sap and flowers on the ground, Mary doesn't want to listen and sends John back to the hotel to gather the copper plumbing that he says they can use to make weapons.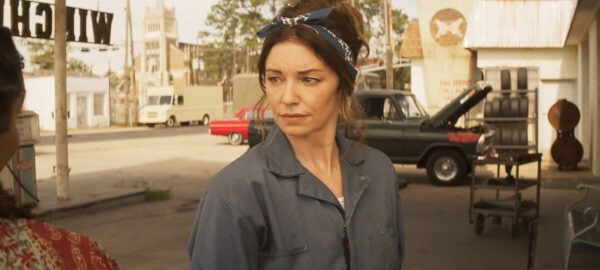 We get a bit of back and forth between Ada and Millie back at the garage. We find out that Henry planted the jasmine vines to cover the garage, something that is used for protection. Millie was not aware of this prior, but maybe she's learning a bit more about her husband now. And to ease her mind, Ada provides the address and phone number of the motel where the four hunters are staying. This will prove vital, since someone looking like Millie shows up at the motel to talk to John.
Carlos confronts Mary about how she's treating everyone with her single-mindedness. And Lata joins them to prove that Mary is wrong, and that the creature in actuality is La Tuda, who punishes disobedient children. This instantly makes Mary worry that John could be next, since he spoke about standing up to his mom. And someone looking like Millie does show up at the door, but is it the creature or the real person?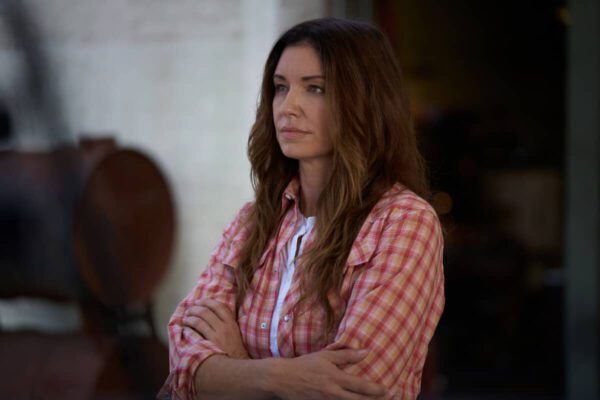 It's soon evident that it's the creature, based on the way she speaks to him. John tries to make his case, but his mom says that if Henry wanted him to follow in his footsteps, he would have stayed. Millie is very cruel, saying John's the reason Henry left and that he's jealous over Samuel training Mary. That's when John knows that's not his mom, since he never told her about Samuel training Mary. They fight and she takes him before Mary, Carlos, and Lata arrive.
The kidnapping pushes Mary over the edge and she finally apologizes for how she's been treating her friends. And she turns the case over to Lata, since she has the most information. To take down La Tuda, she must be stabbed in the heart with something just as powerful as her. Namely, her leg. And they do finally track her down, where she's keeping Barry, Clyde, and John trapped. A kick to the leg by John, a broken bone, and now Mary has a weapon to stab La Tuda in the heart. Case closed.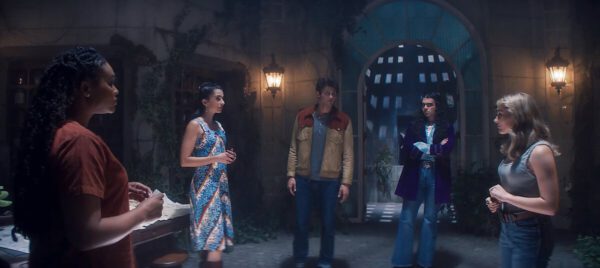 We tie up a few more loose ends, and create a few more, as we end the episode. John tells Millie he wasn't angry at her, he was mad at his dad and took it out on her instead.. She explains how she and Henry had a rule. No matter how mad they got, they always found a way to tell each other they loved one another. She has the same rule for John. They will be okay, despite her worry for her son.
And we learn that Ada has a lead on their overall search, but we also get a glimpse of a mysterious figure in the woods, collecting an old soul and being followed by Hellhounds. Who is it? How do they fit in the overall story? And when will we find Samuel? Stay tuned, the story is just beginning.
Rating: 4 / 5 Stars